Last week's best sellers includes a thick cable knit cardigan, a pair of boots, and a cardigan coat, all from Walmart. Also includes a sweater, and a knit two piece loungewear set, both from Amazon.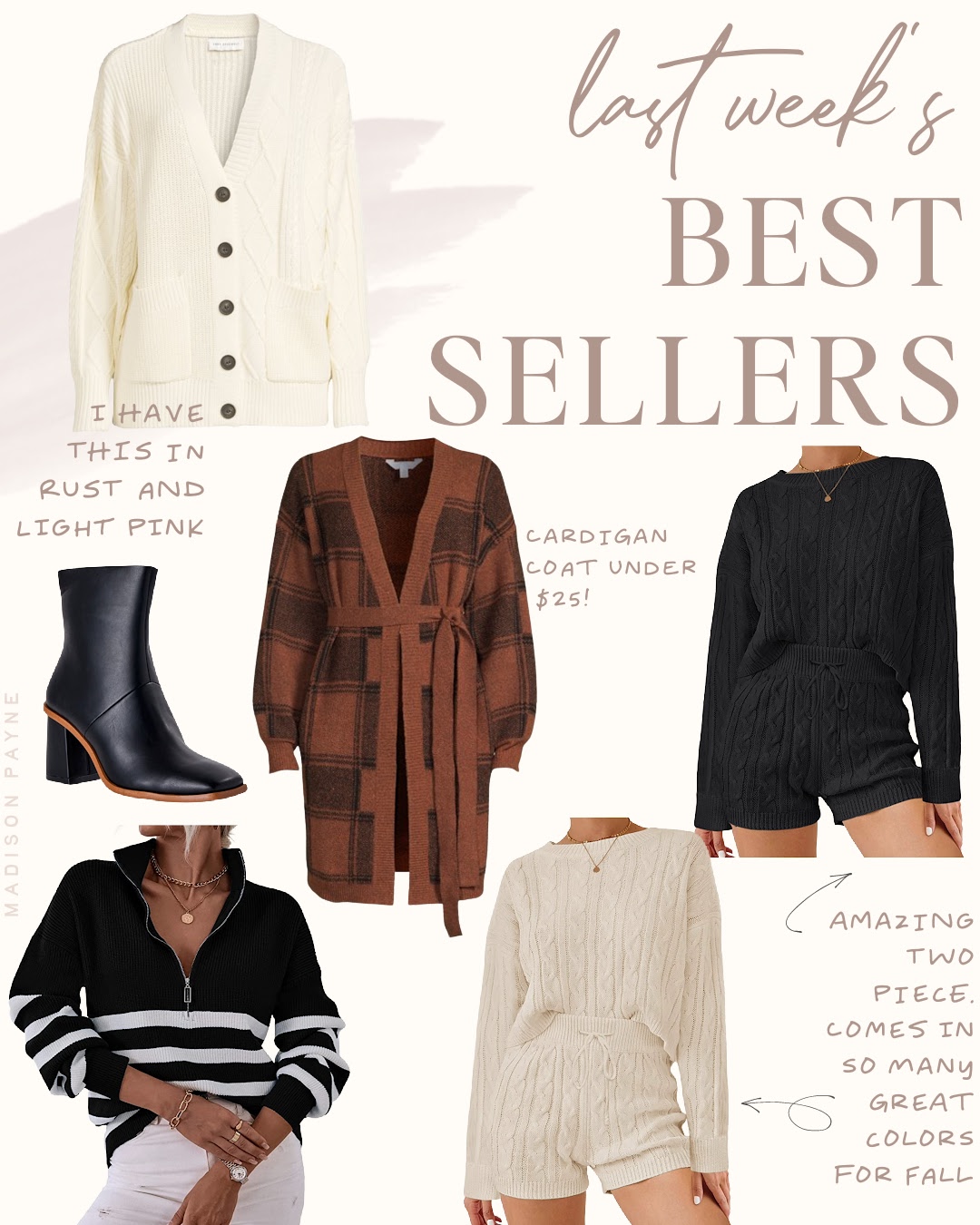 CREAM CARDIGAN | BLACK BOOTS | BROWN CARDIGAN COAT | STRIPE SWEATER | 2 PIECE LOUNGEWEAR SET – CREAM & BLACK

In case you missed it, you can see the previous Best Sellers HERE. To see What's New At Walmart | Fall Fashion, click HERE.
Until next time!