Cargo pants are a wearable trend from the early 2000s that is making a comeback. These military-inspired loose-fitting pants with large pockets have been gaining traction for a while now. We have seen them as casual streetwear, to the office, and even as far as celebrities and the runways. They are a versatile trend you can carry from season to season, and there is no sign of them slowing down this fall/winter.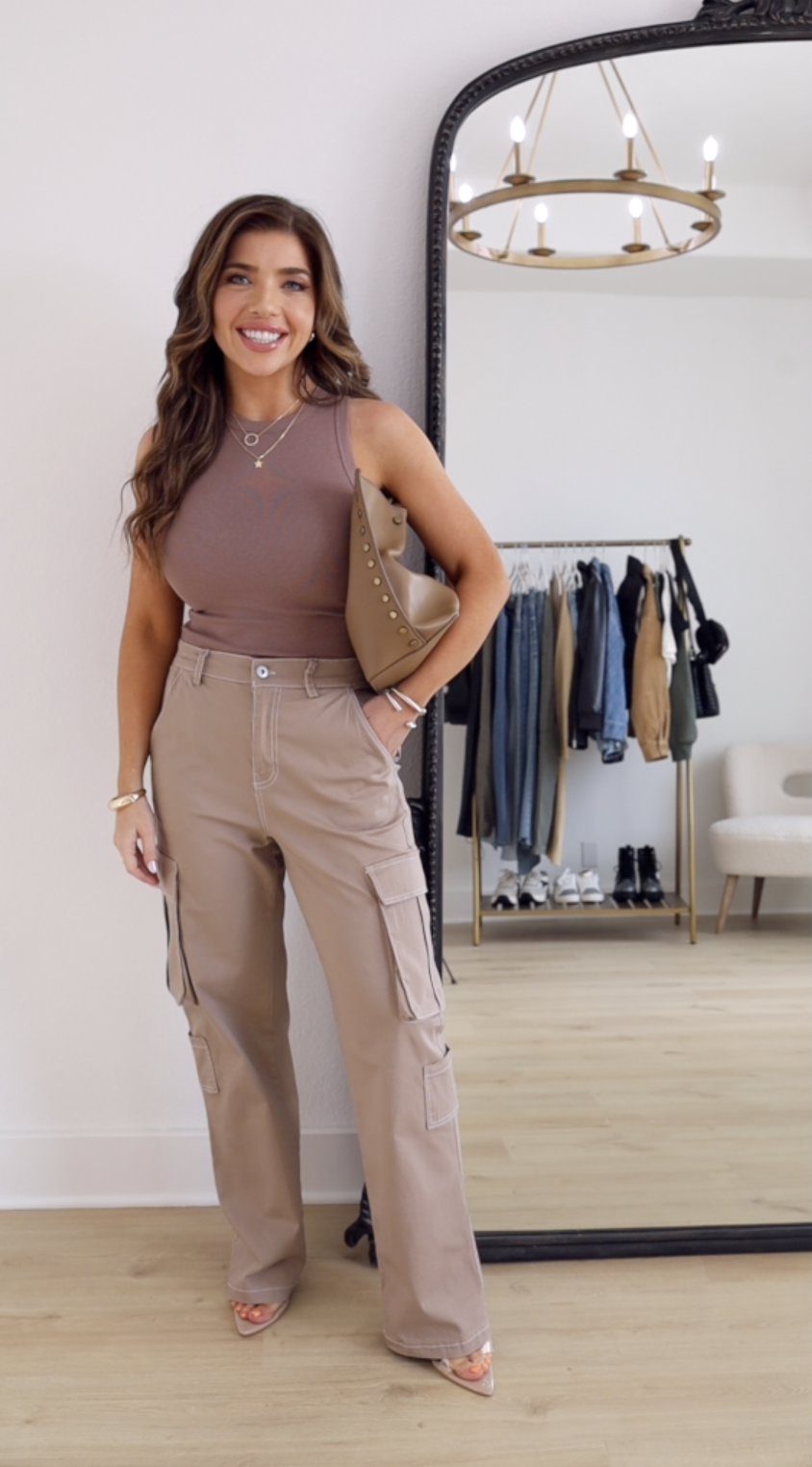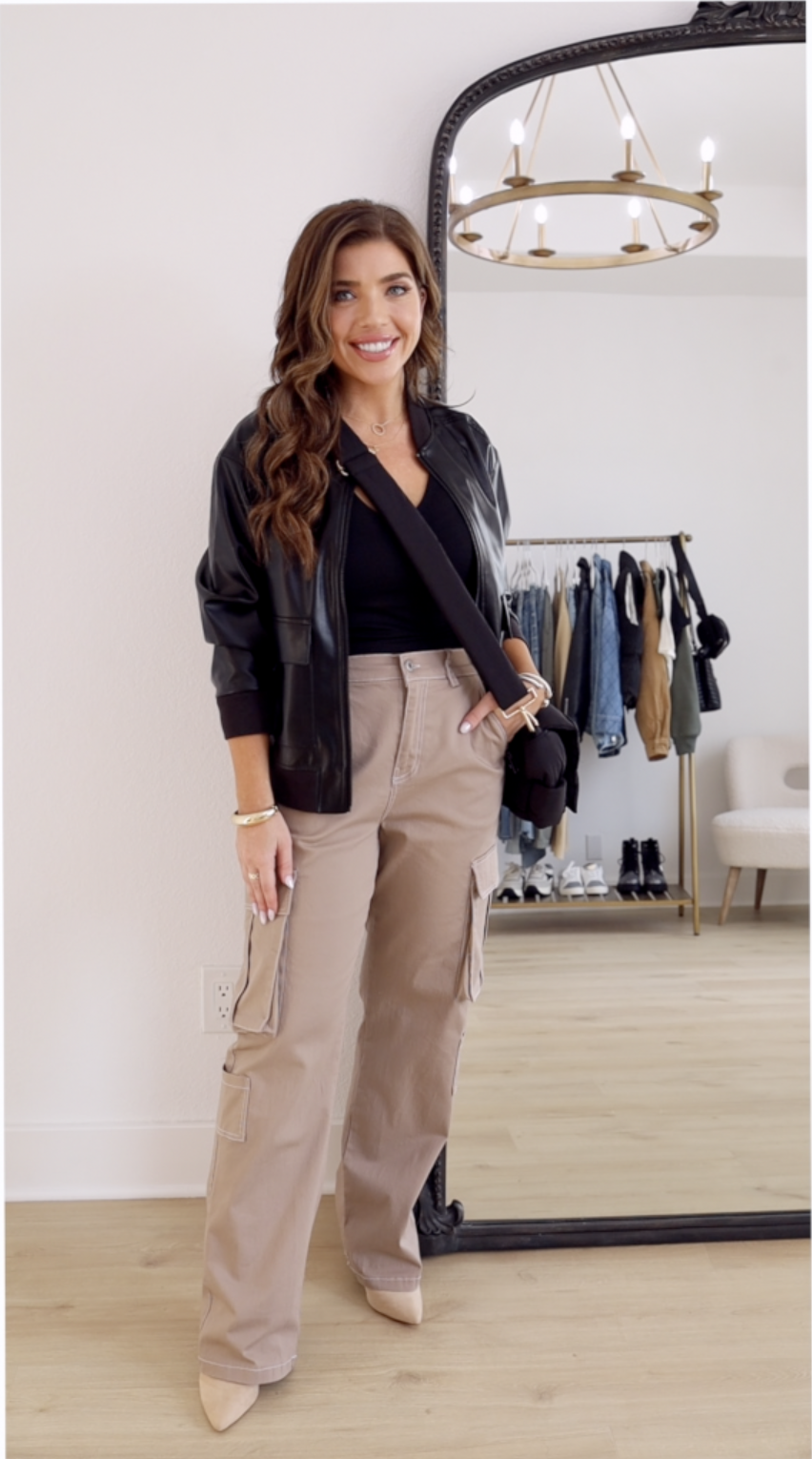 Outfit 1 Details: Taupe Tank (size small), Mushroom Cargo Pants(size medium), Clear Heels (size 9), Brown Handbag
Outfit 2 Details: Faux Leather Bomber Jacket (size medium) similar bomber from Amazon , Black Tank (size medium), Mushroom Cargo Pants (size medium), Nude Suede Heels (size 9), Black Puffer Crossbody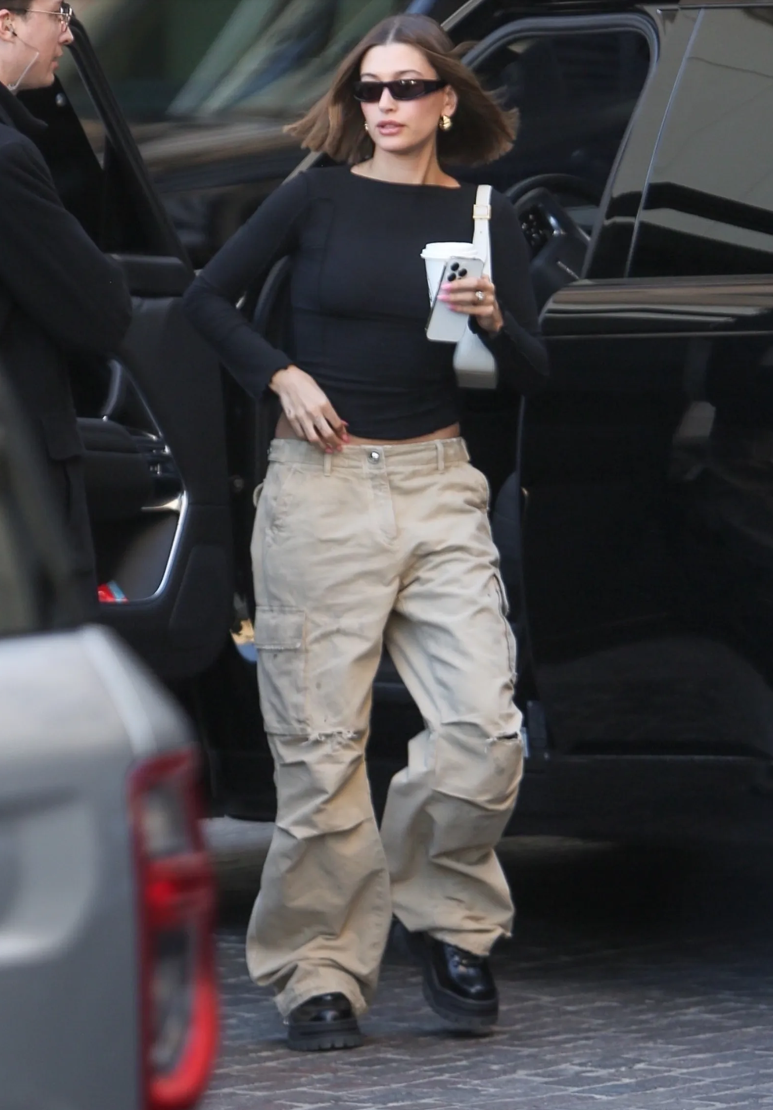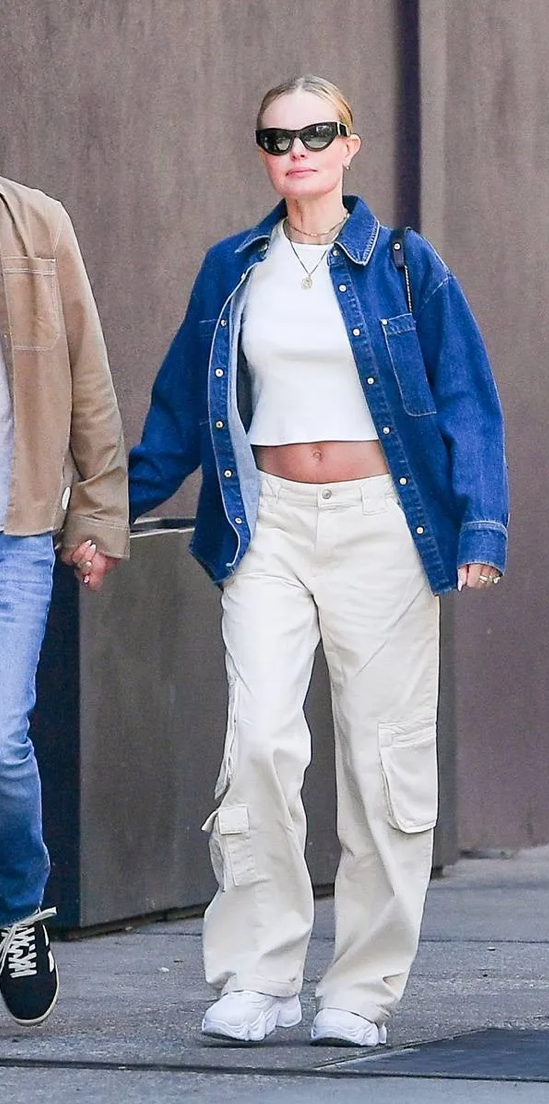 Neutral cargo pants similar to Hailey Bieber's and Kate Bosworth's

More celebrities who have been seen recently in cargo pants include Gigi Hadid, Cara Delevingne and Kendall Jenner. They have been photographed wearing them in countless street-style looks.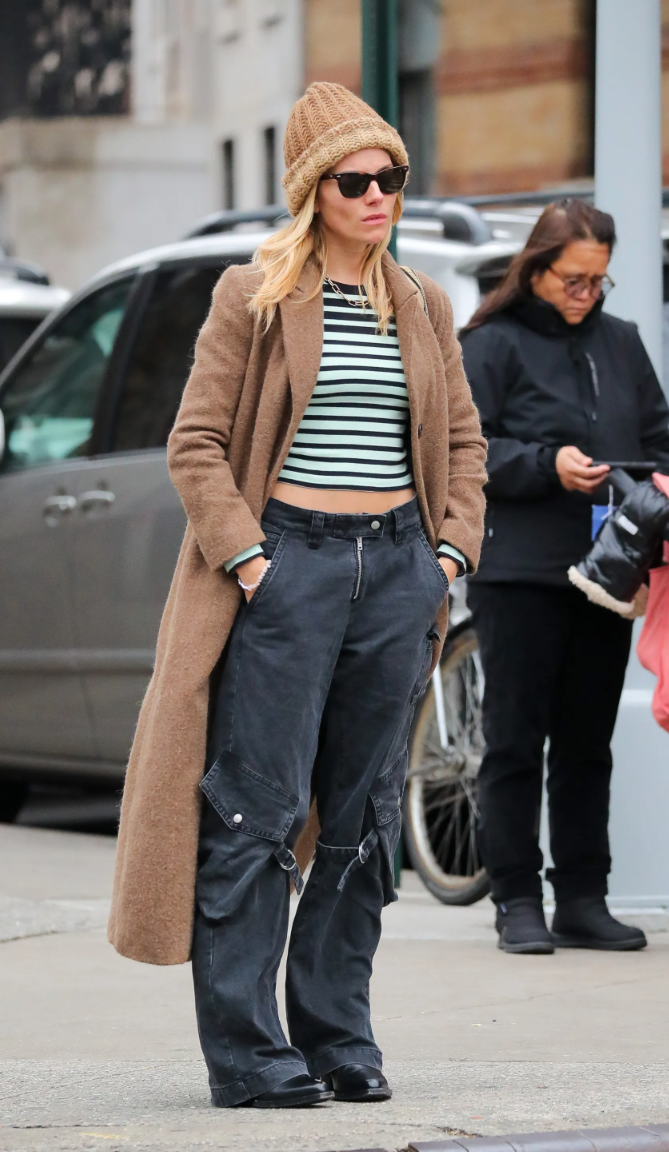 Sienna Miller
Black cargo pants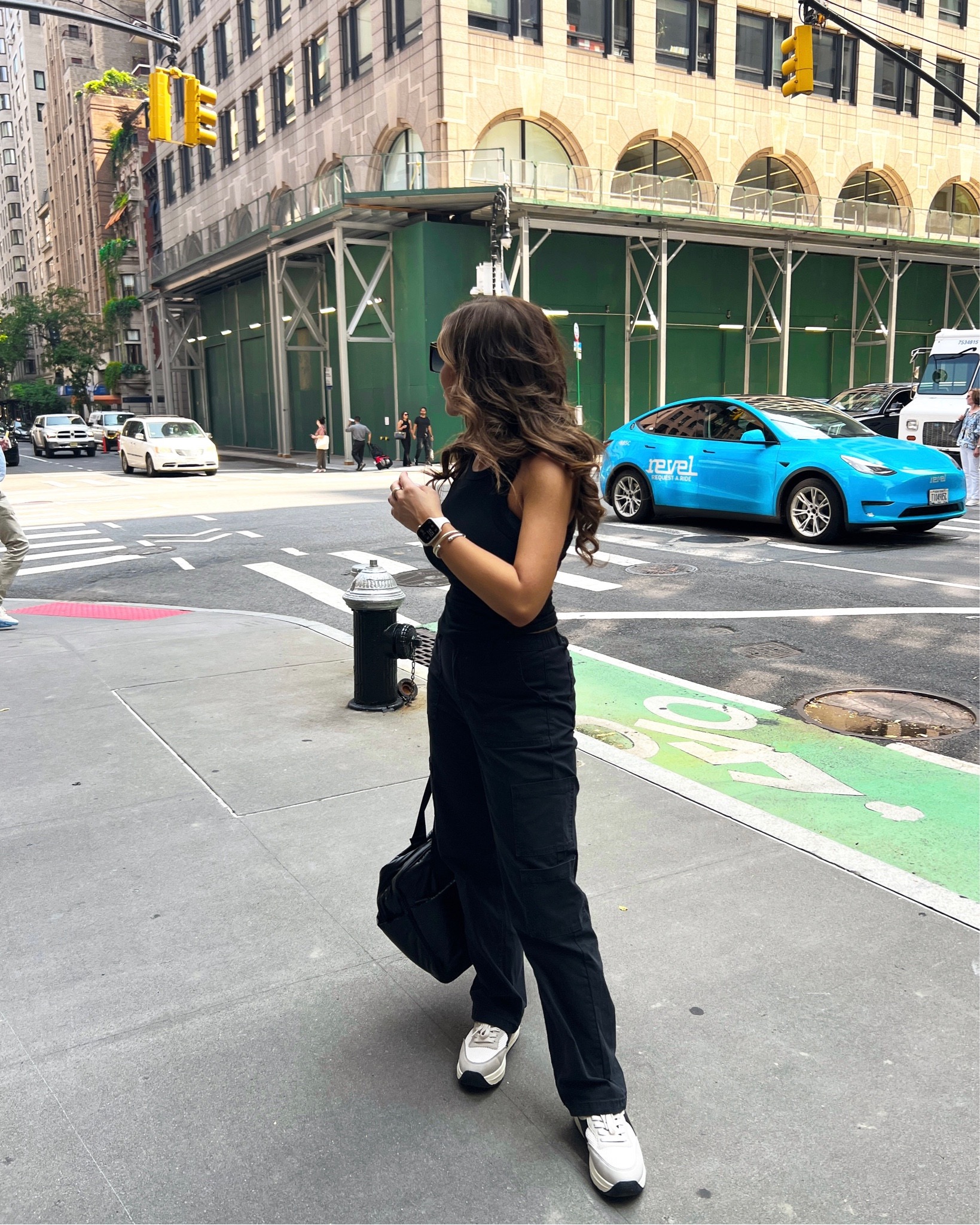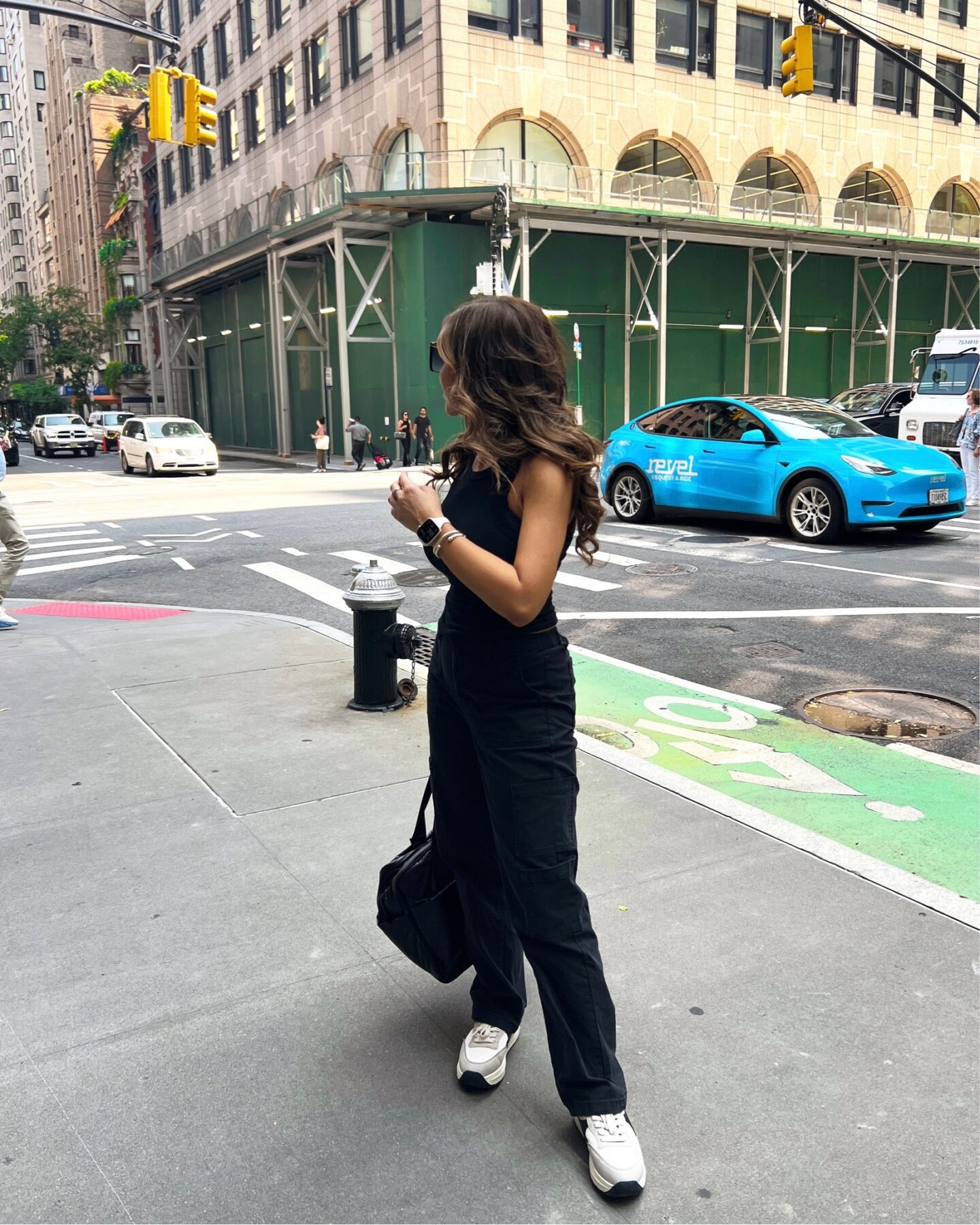 Outfit Details:  Black Tank (size small), Black Cargo Pants (size medium), Retro Sneakers (size 9), Necklace

Another way to wear the trend is to wear a more fitted style or a pair that doesn't have bulky pockets and dress it up for a more polished look that you can wear to the office. Similar to how we see Banana Republic style their cargo trousers, which cost over $100.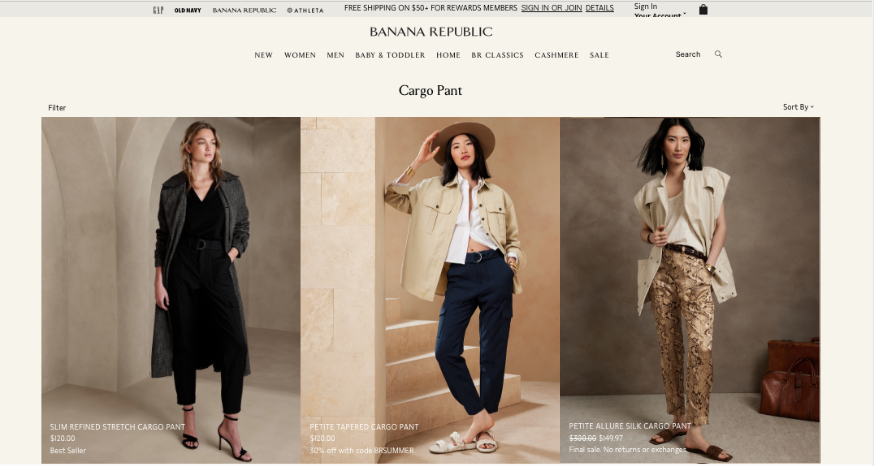 H&M has a great cargo-style trouser for under $50.
If you want a bold look, consider playing with colors and prints when it comes to your cargo pants.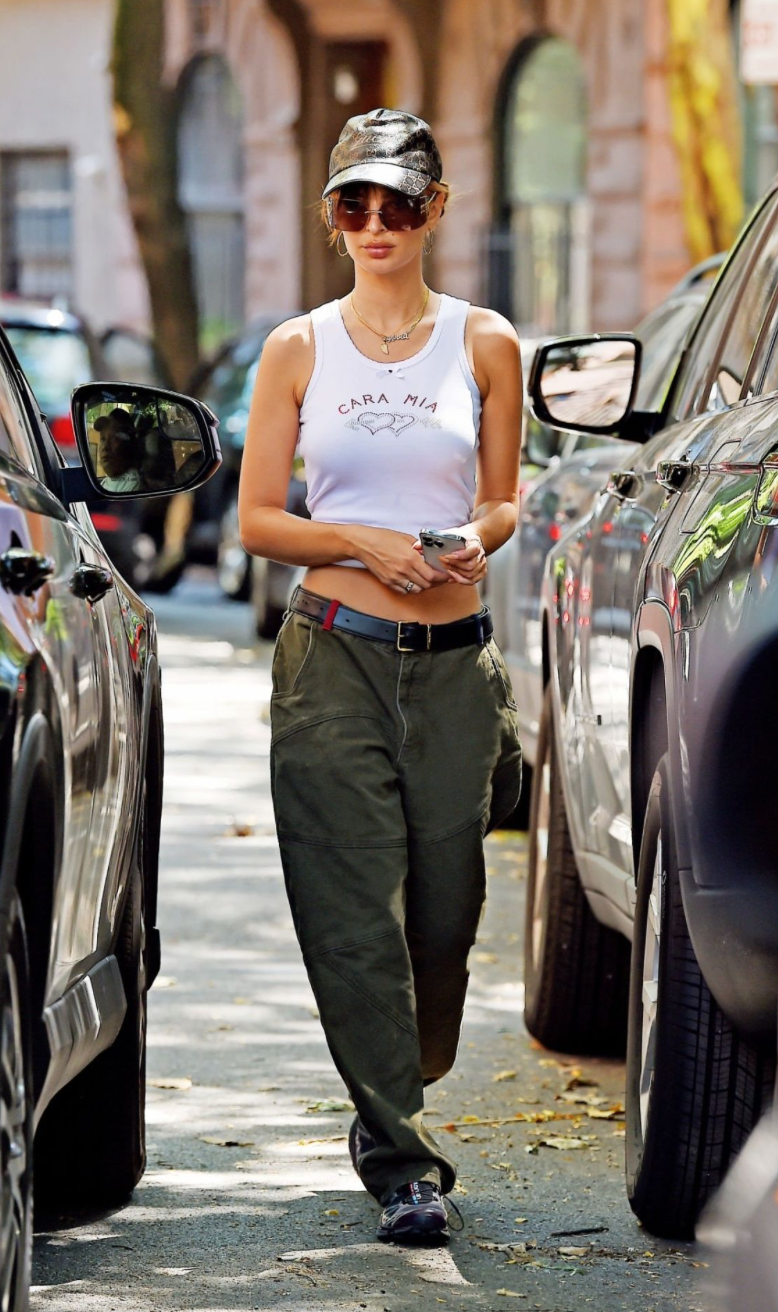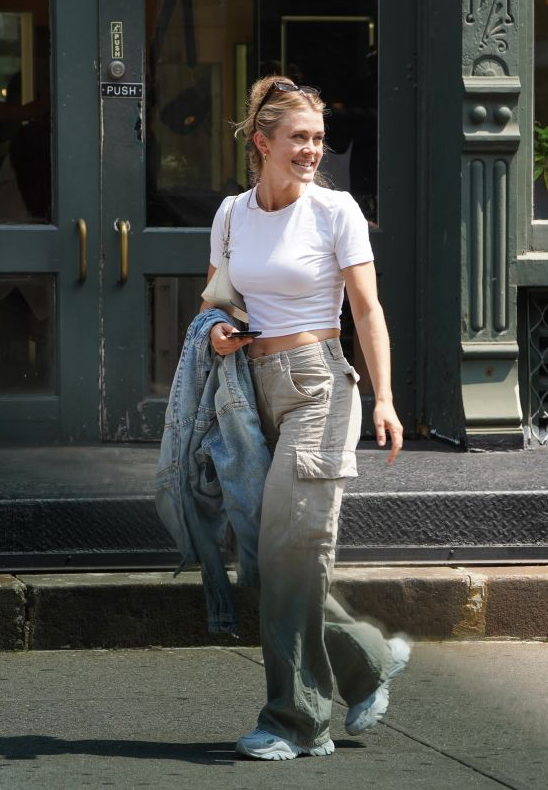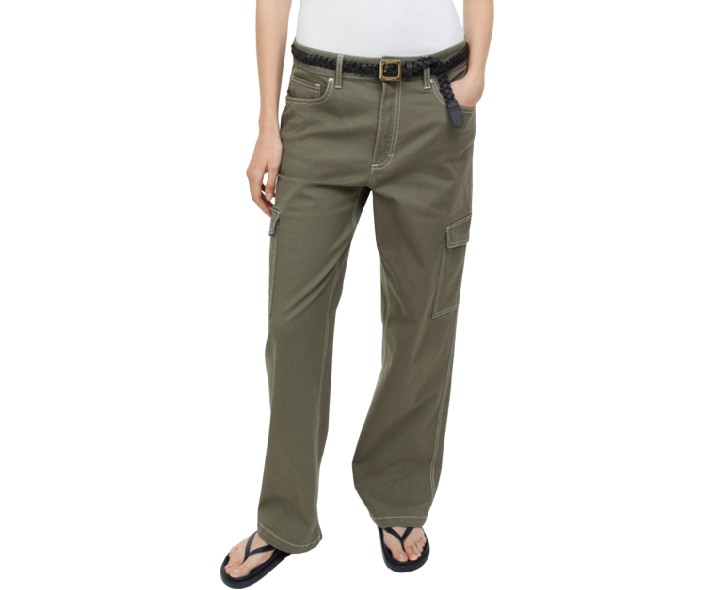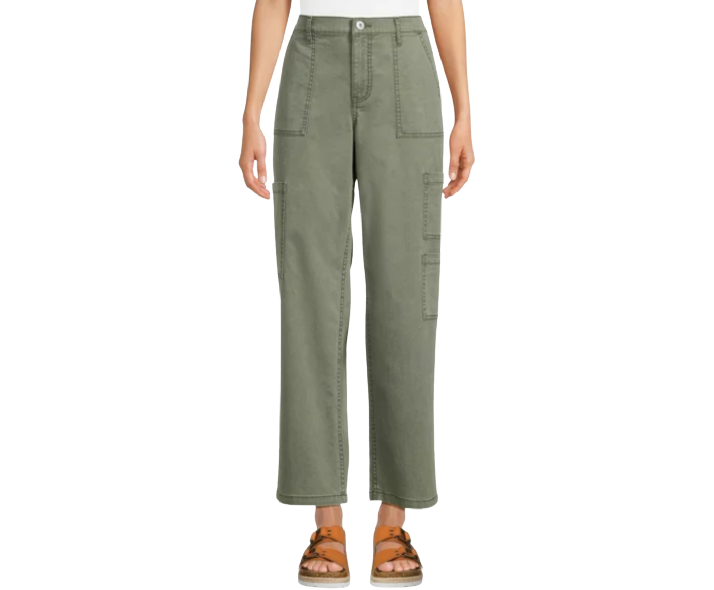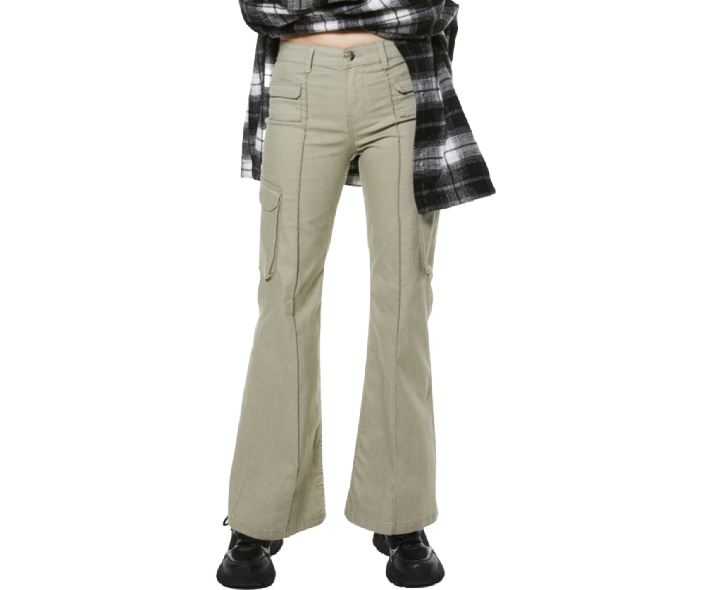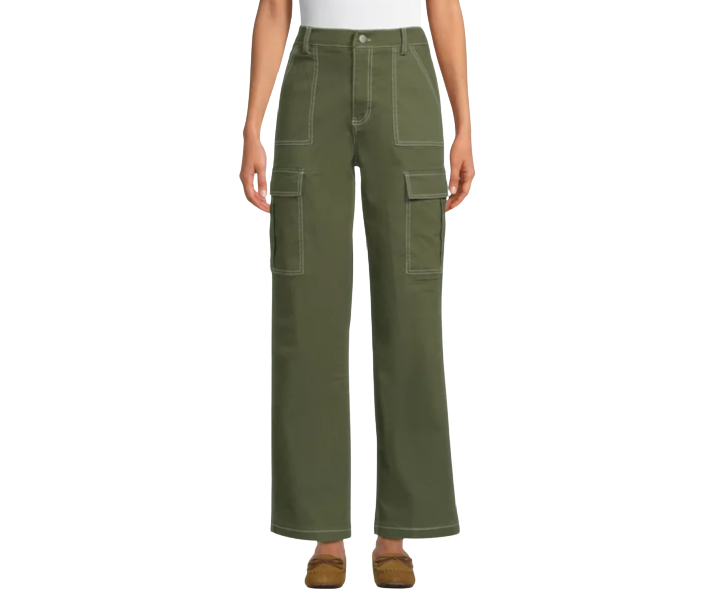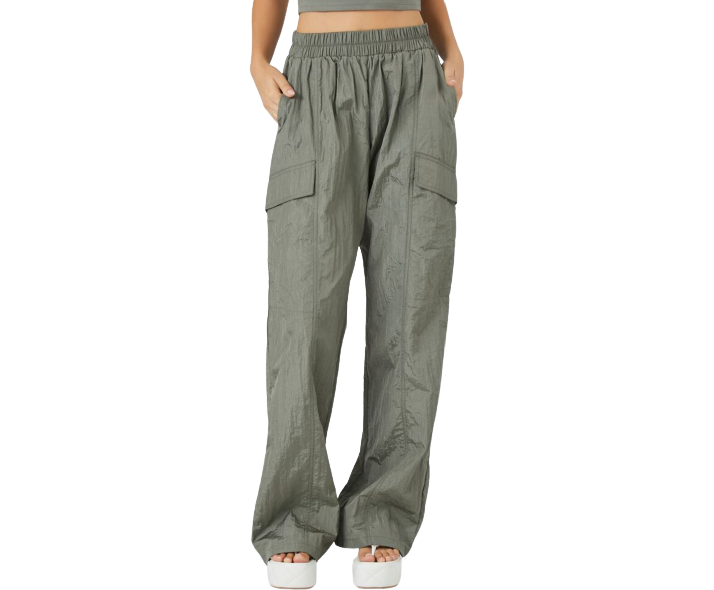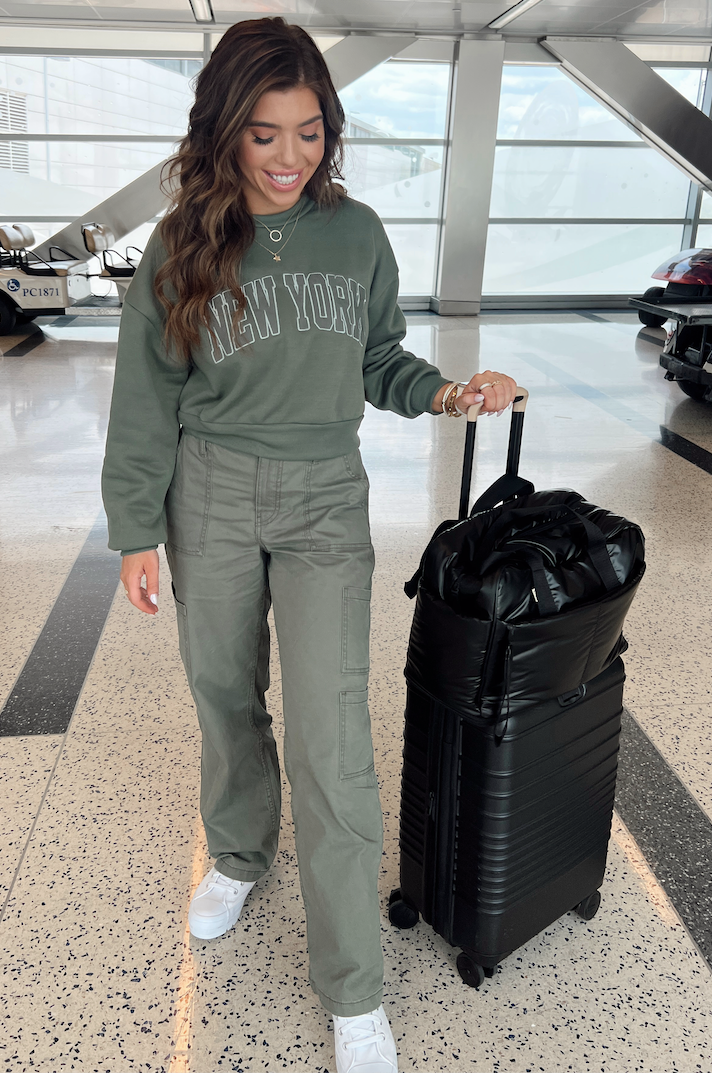 Outfit Details:
 NYC Sweatshirt (size medium, fits relaxed), Olive Cargo Pants (size medium, fit tts), White Lug Sneakers (size 9), Luggage

Outfit Details:
Olive T-Shirt (this is the current link, look for it to drop soon, available now in-store), Corduroy Jacket (size medium), Olive Cargo Pants (size medium), Camel Booties (size 9), Orange Tote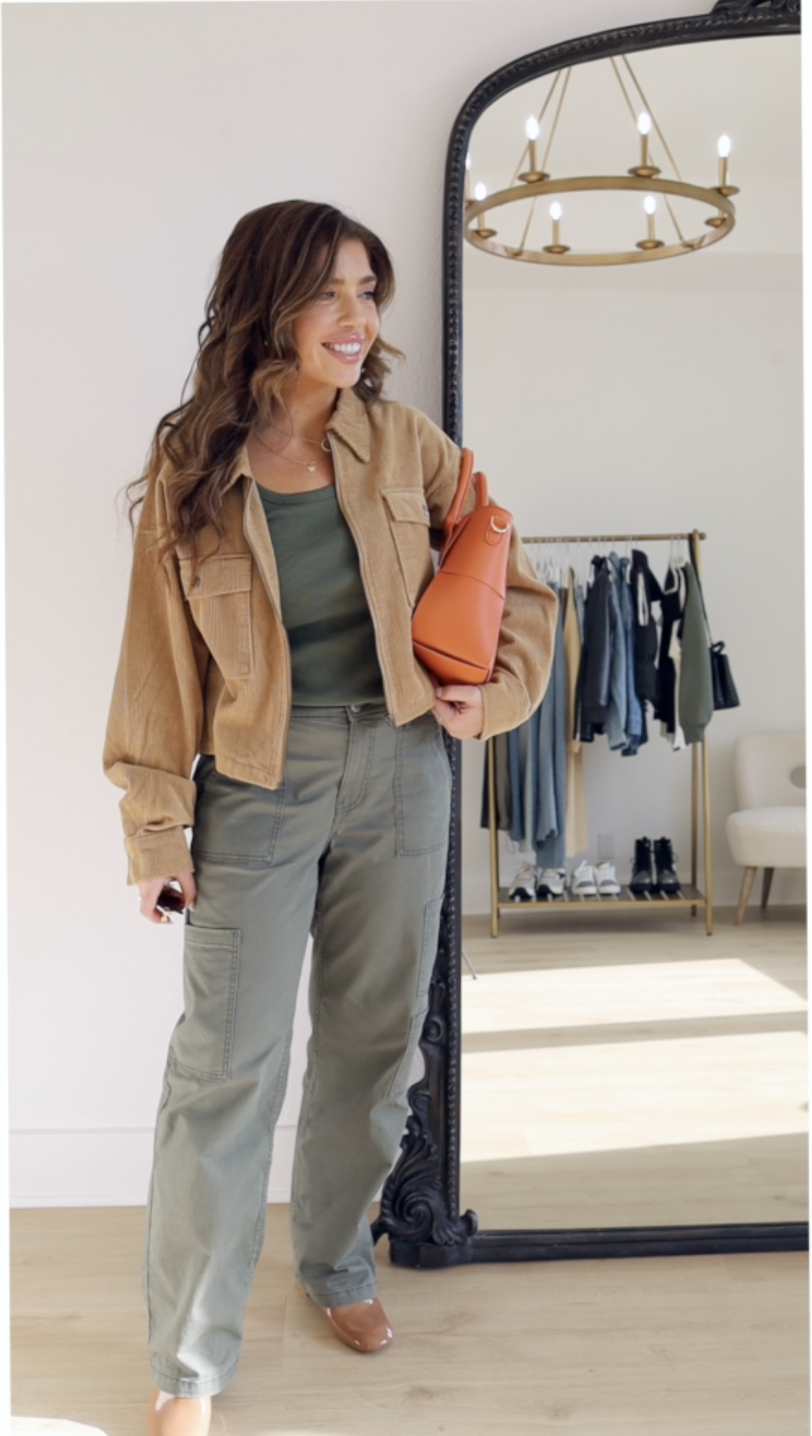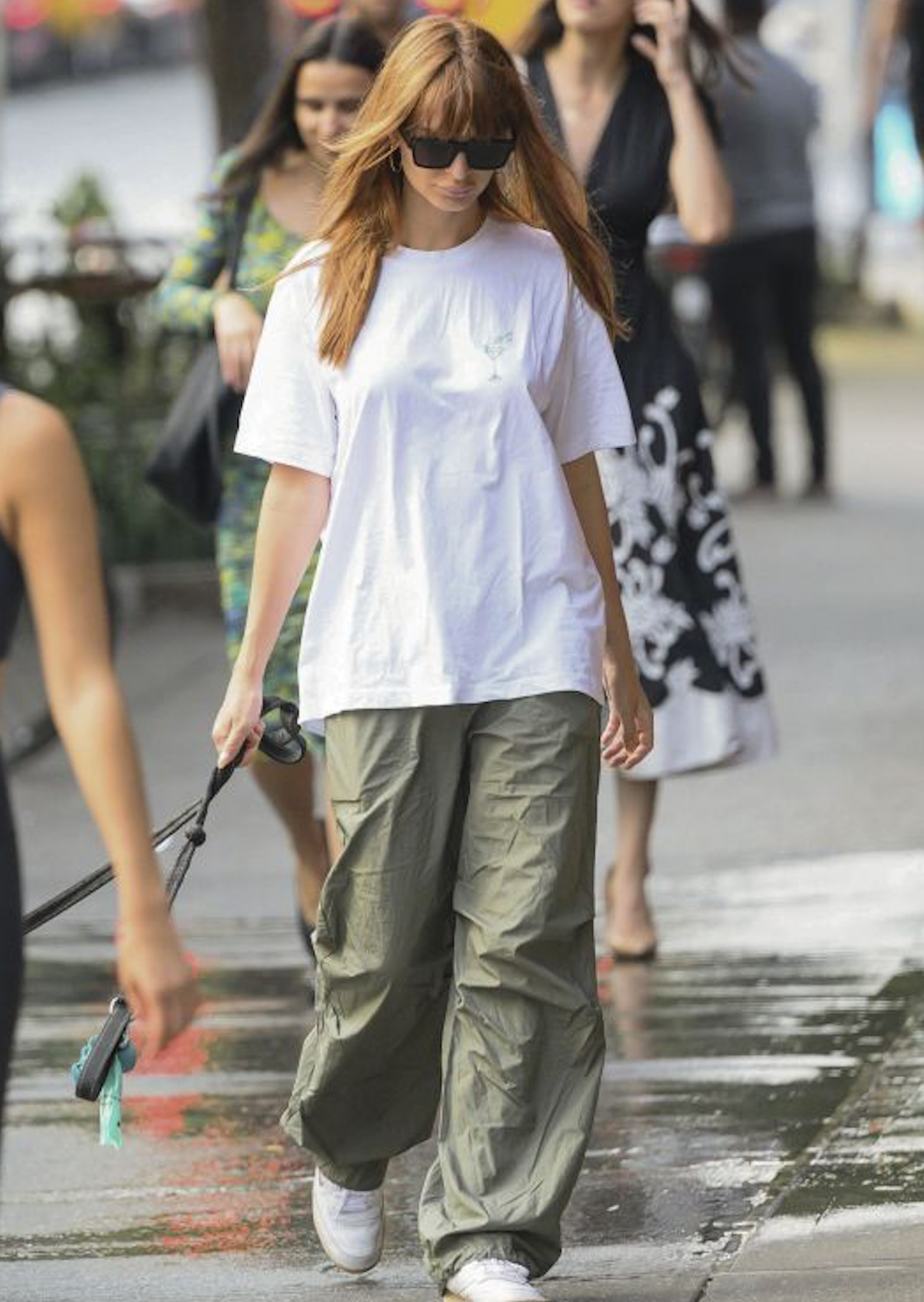 Emily Ratajkowski
Parachute style cargo pants