Boot season is slipping away and we are all dusting off those sneakers from last season. Golden Goose sneakers are as popular as ever and here is a way to get the look on the cheap.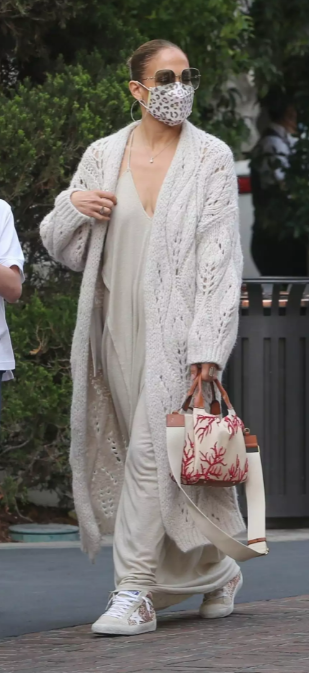 Jennifer Lopez, Megan Fox and Kristin Cavallari wearing Golden Goose Sneakers –gettyimages
What makes them standout? 1. The star emblem 2. The worn sole and 3. Pattern on pattern. Right now, glitter is having a major moment everywhere and sneakers are no exception. The Golden Goose is HERE and runs about $650. Walmart and Amazon both have their sparkly versions, HERE and HERE.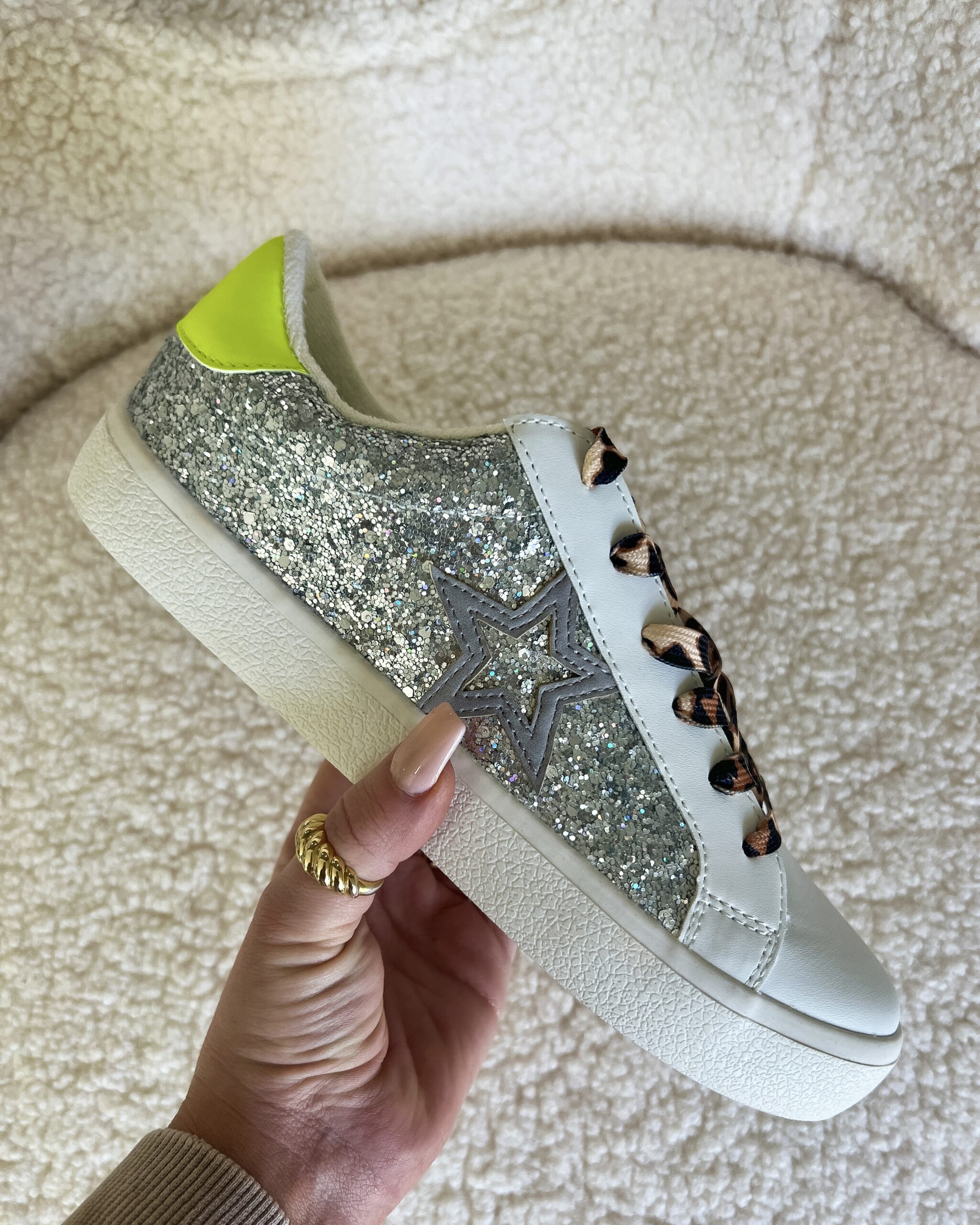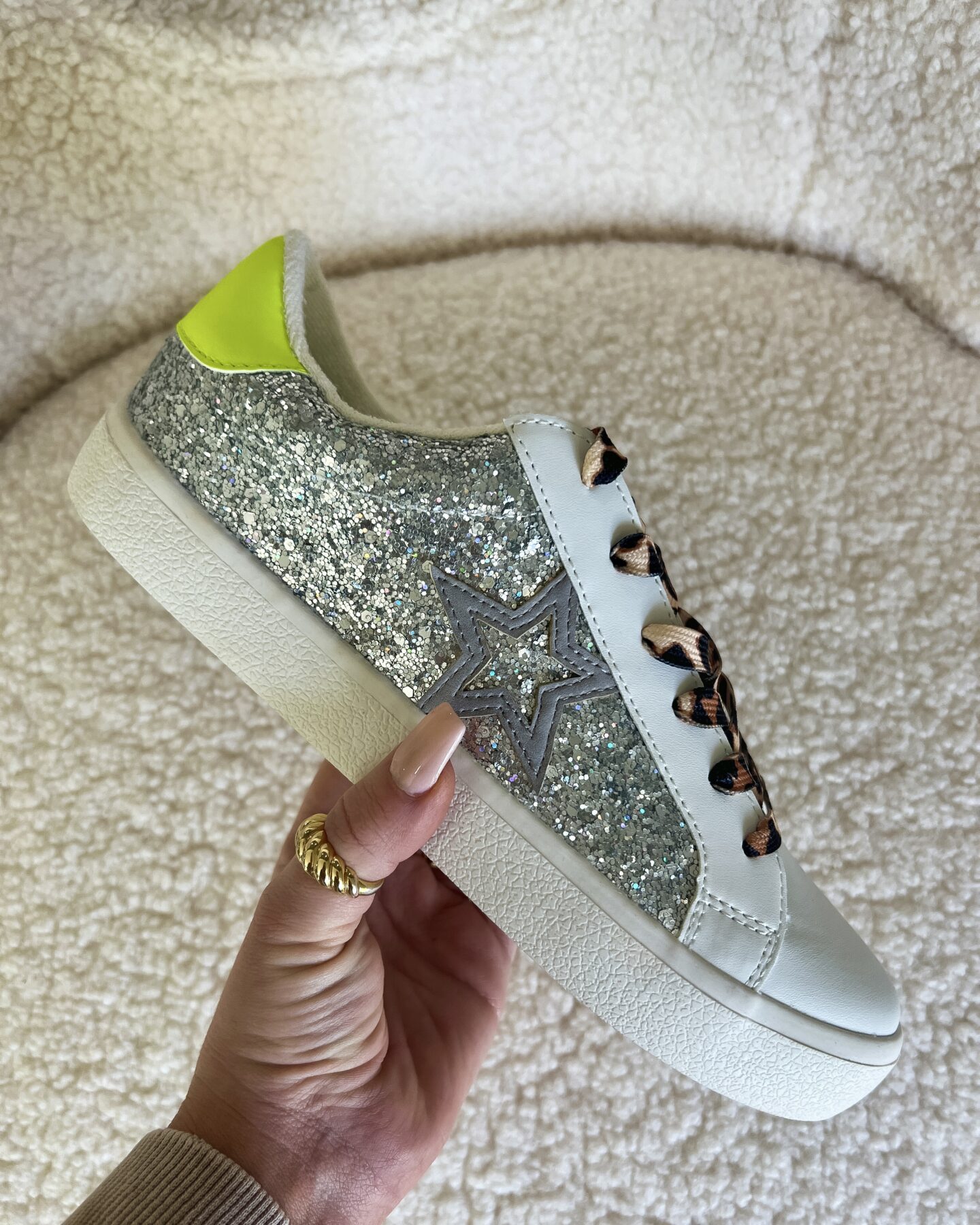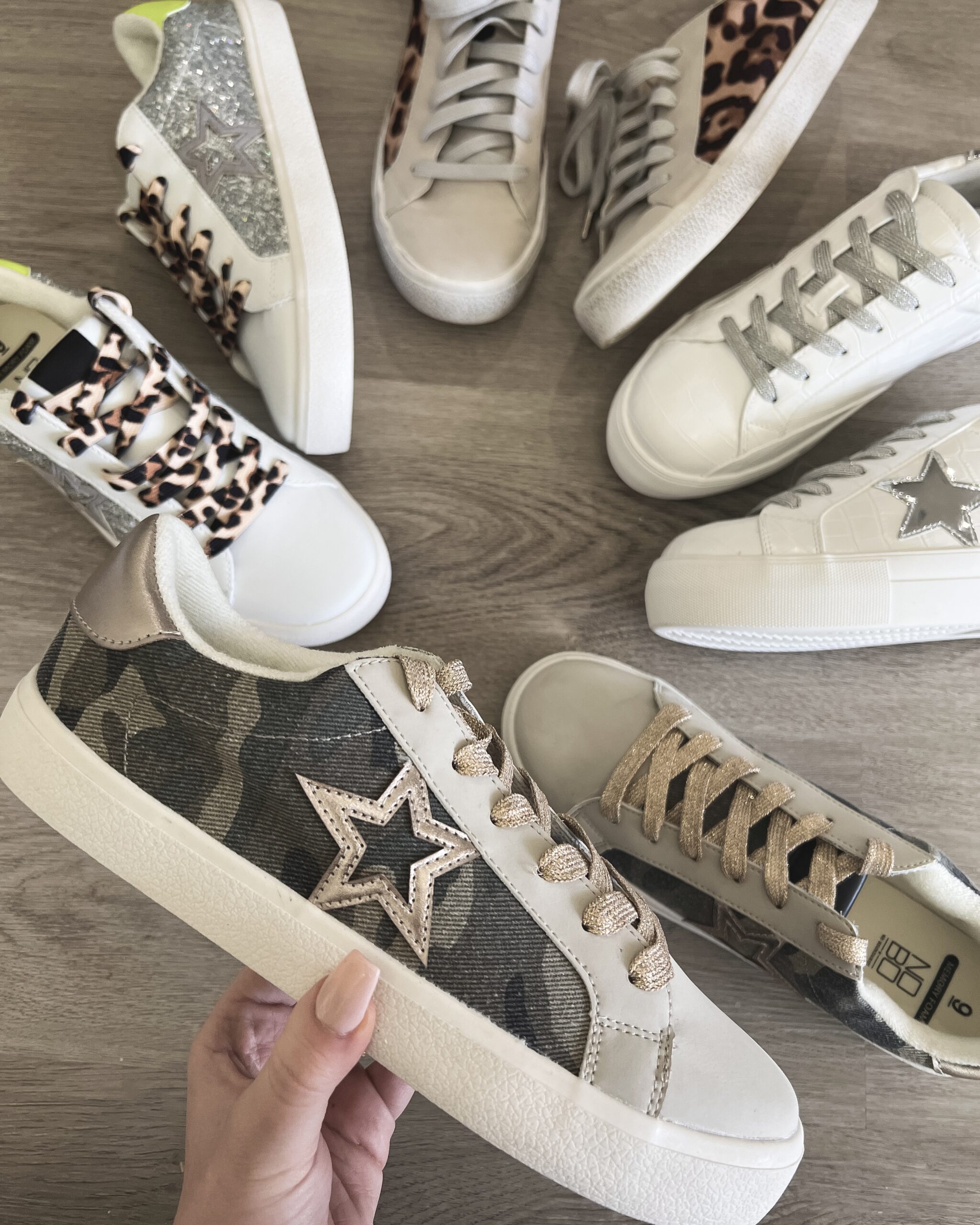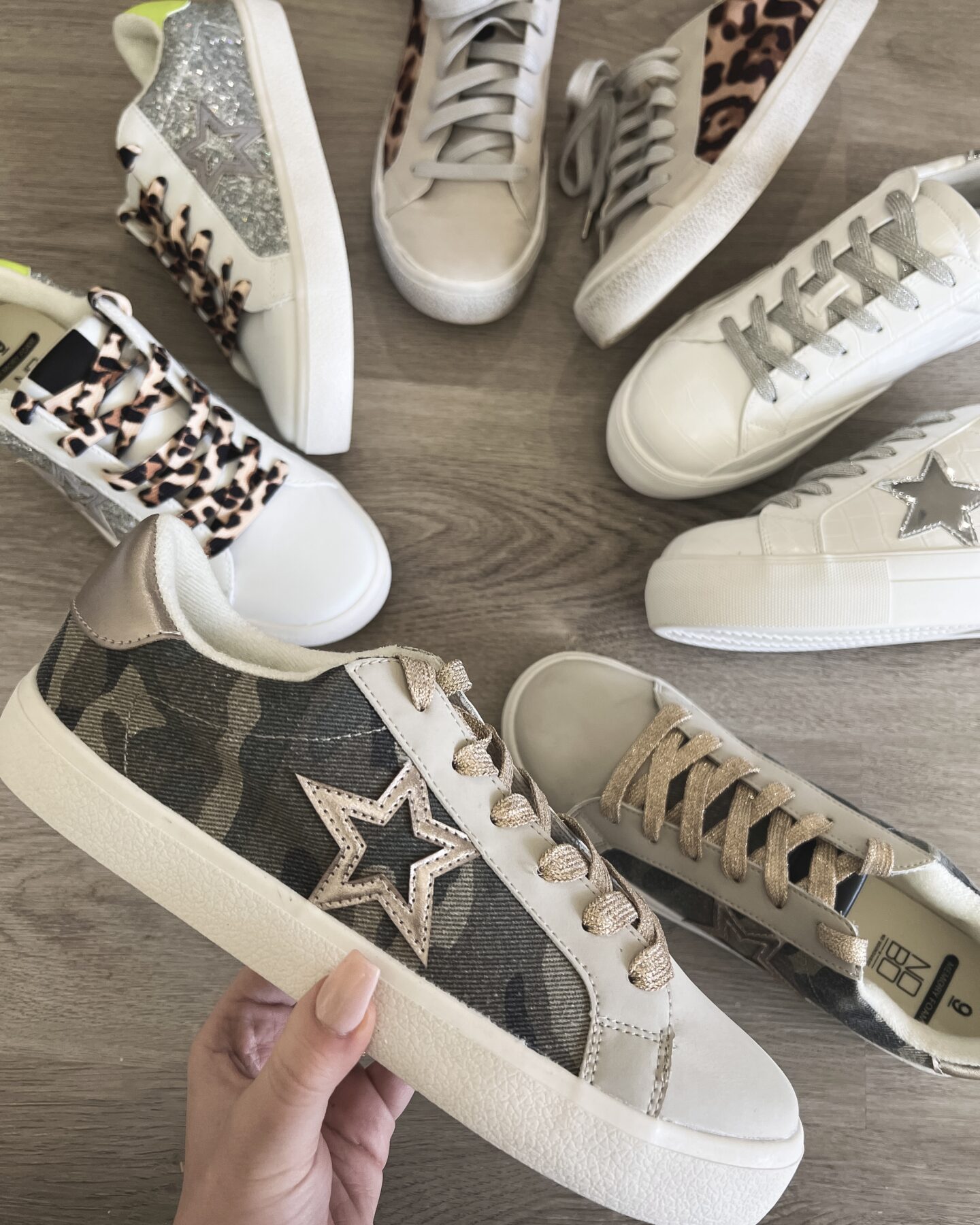 Camo styles are always trending,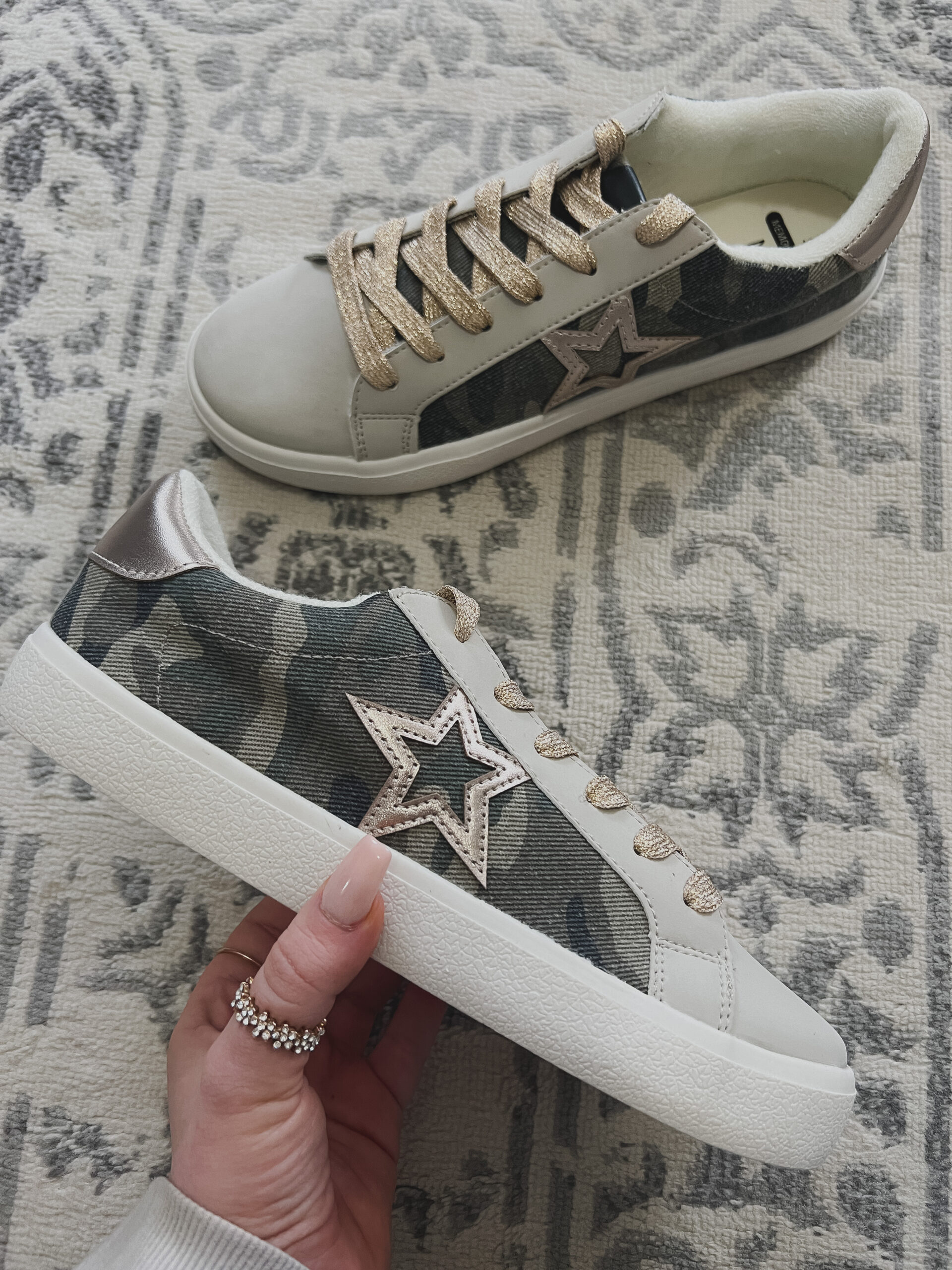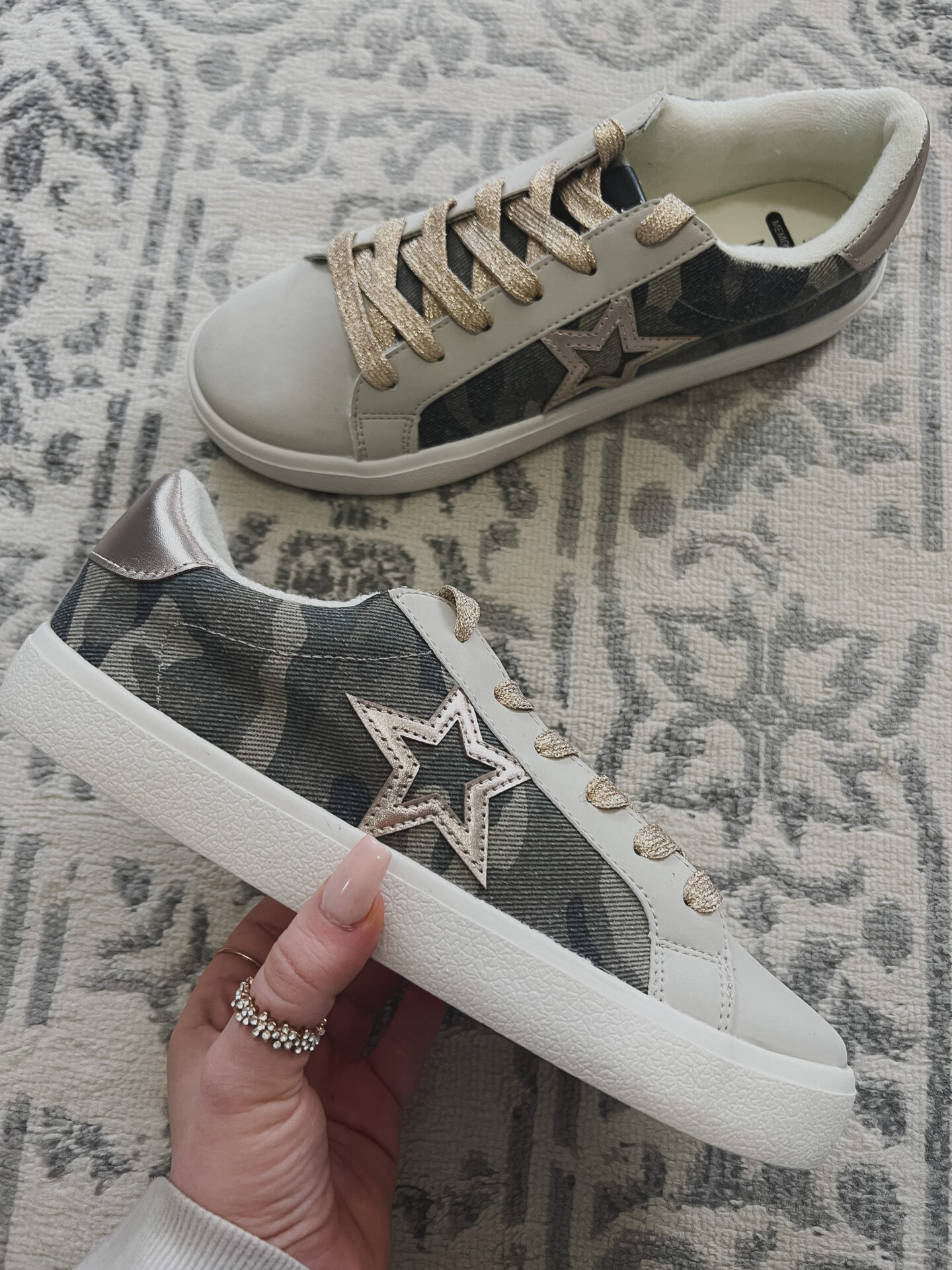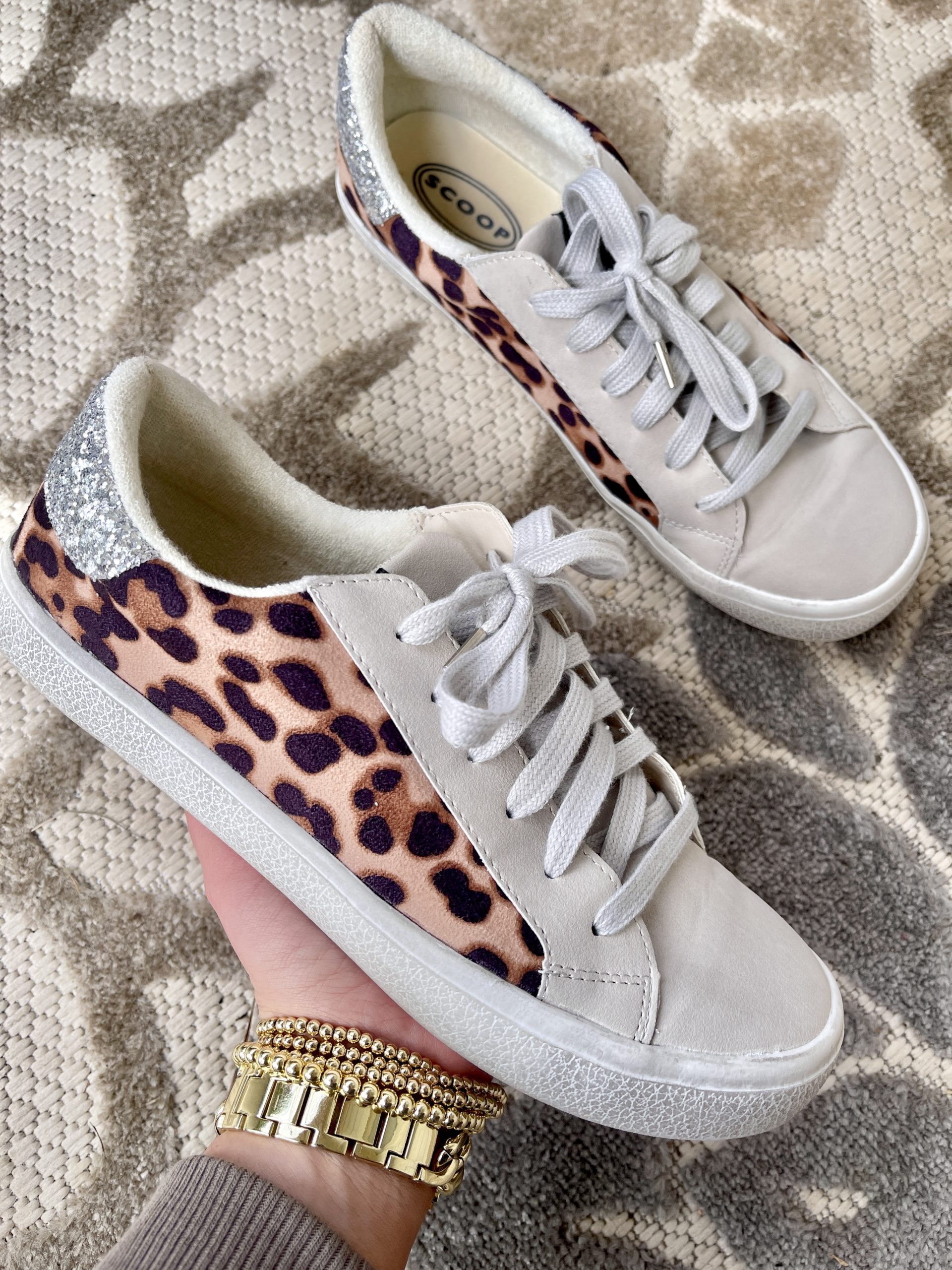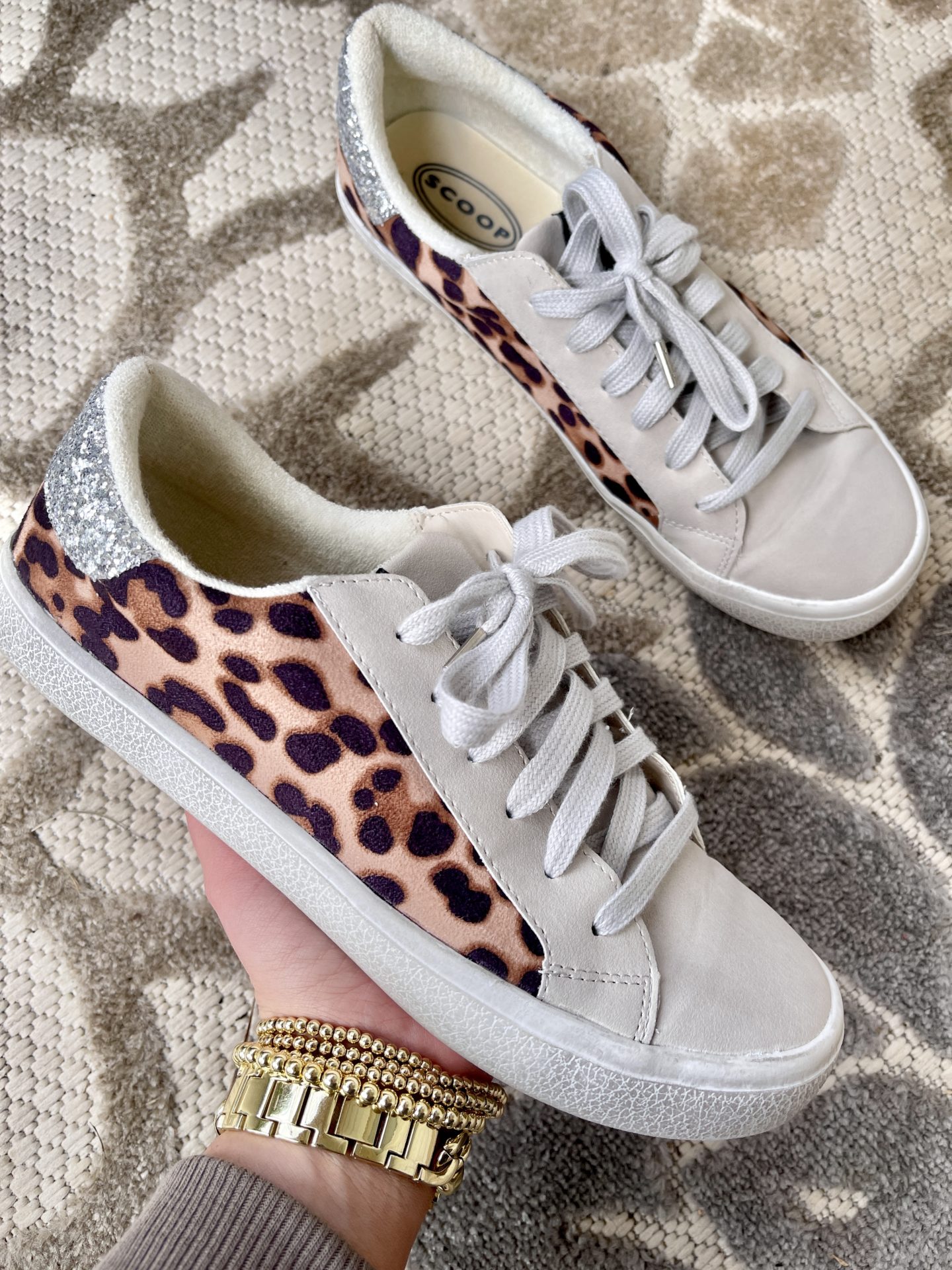 The Scoop sneakers from Walmart are currently on sale! Check them out HERE.

Exotic prints are always popular and this season we will be seeing a lot of leopard, cheetah and snakeskin as we head into summer.

This one from Amazon really has the trending look with gold as it's accent color. Runs tts, half and whole sizes ($42.99).

If you are looking for a hint of the Golden Goose influence, these sneakers from Target are an understated and very wearable way to wear the trend.

Steve Madden also has several pairs that are influenced by the Golden Goose style. One of my favorites is available on Amazon and is on sale right now for about $52.

The one that is currently in my cart is from Amazon, HERE. It's white with a croc print and its a platform! Because of my height, these are my favorite type of sneakers to wear for everyday. [Update, received them and love them! Fits tts]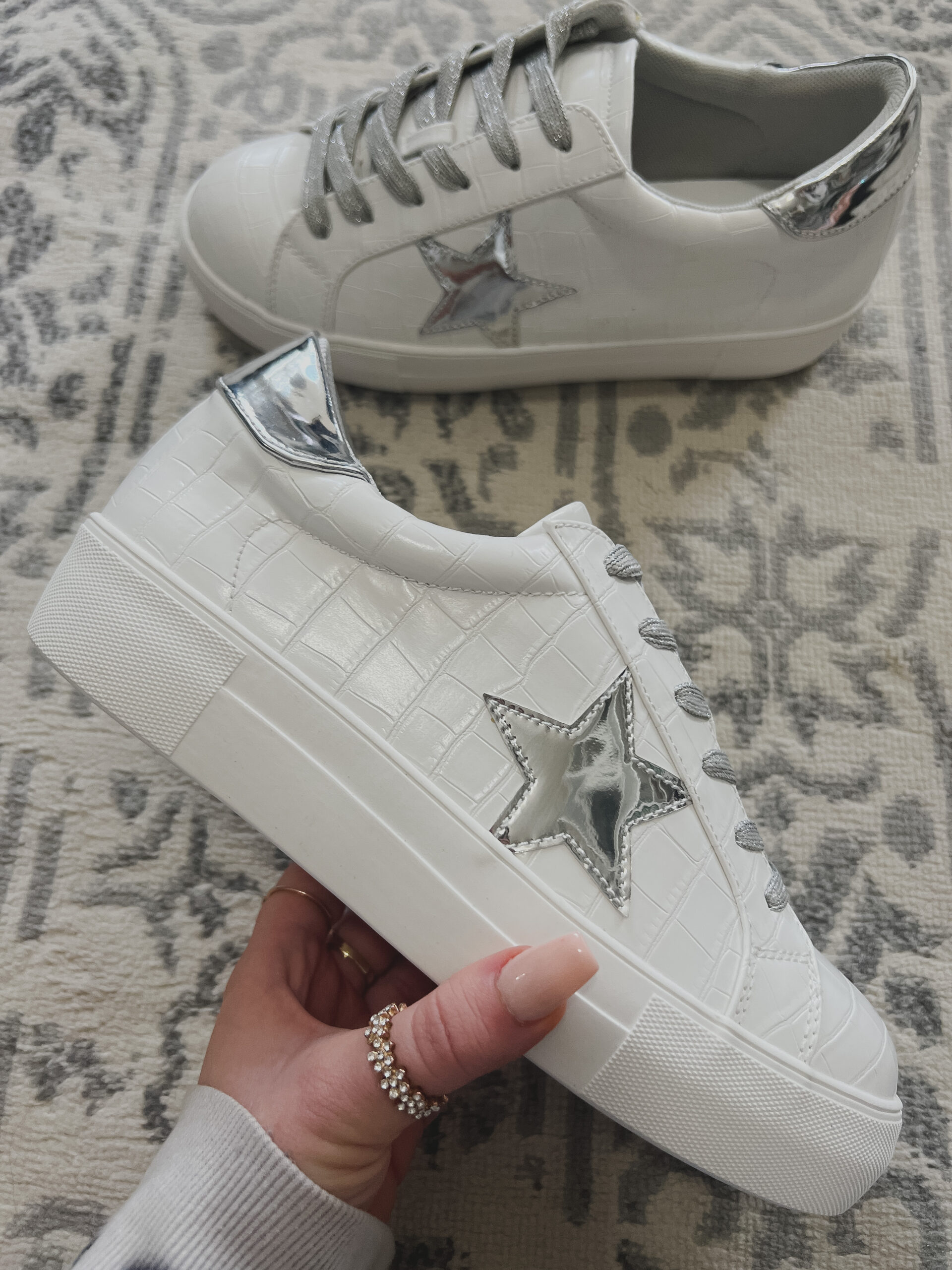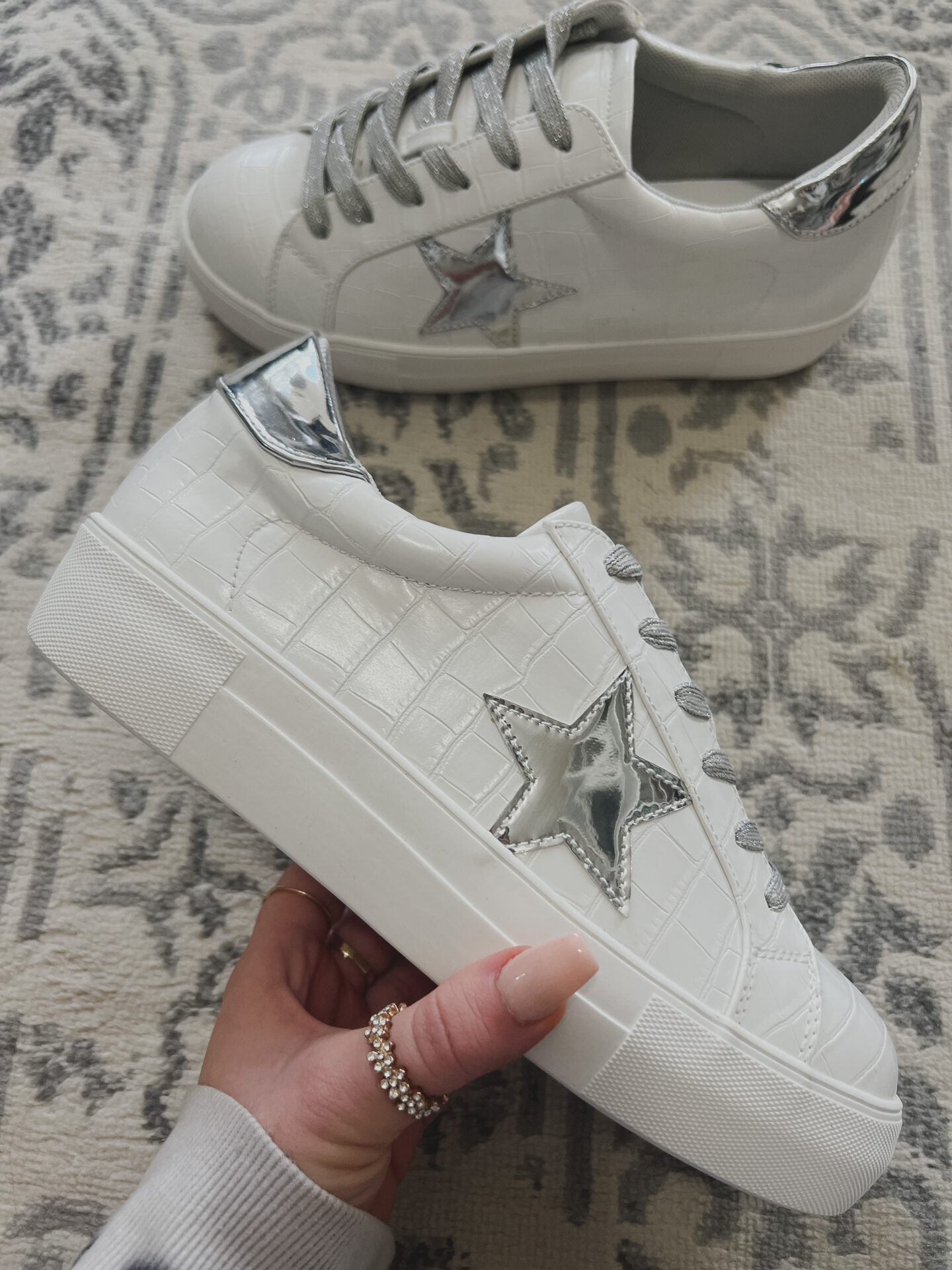 Looking for more looks for less? Last week's best sellers are HERE and my latest video on trends for spring is below.

Until Next Time!