Save a lot on the trendy "mini" style boots made popular by UGG. They are in the tan (shown below) and a couple of other colors. It feels like a slipper, but wear it all day with the small platform and hard bottom with faux fur interior. The UGG version will set you back $150, while the Walmart bootie is $23.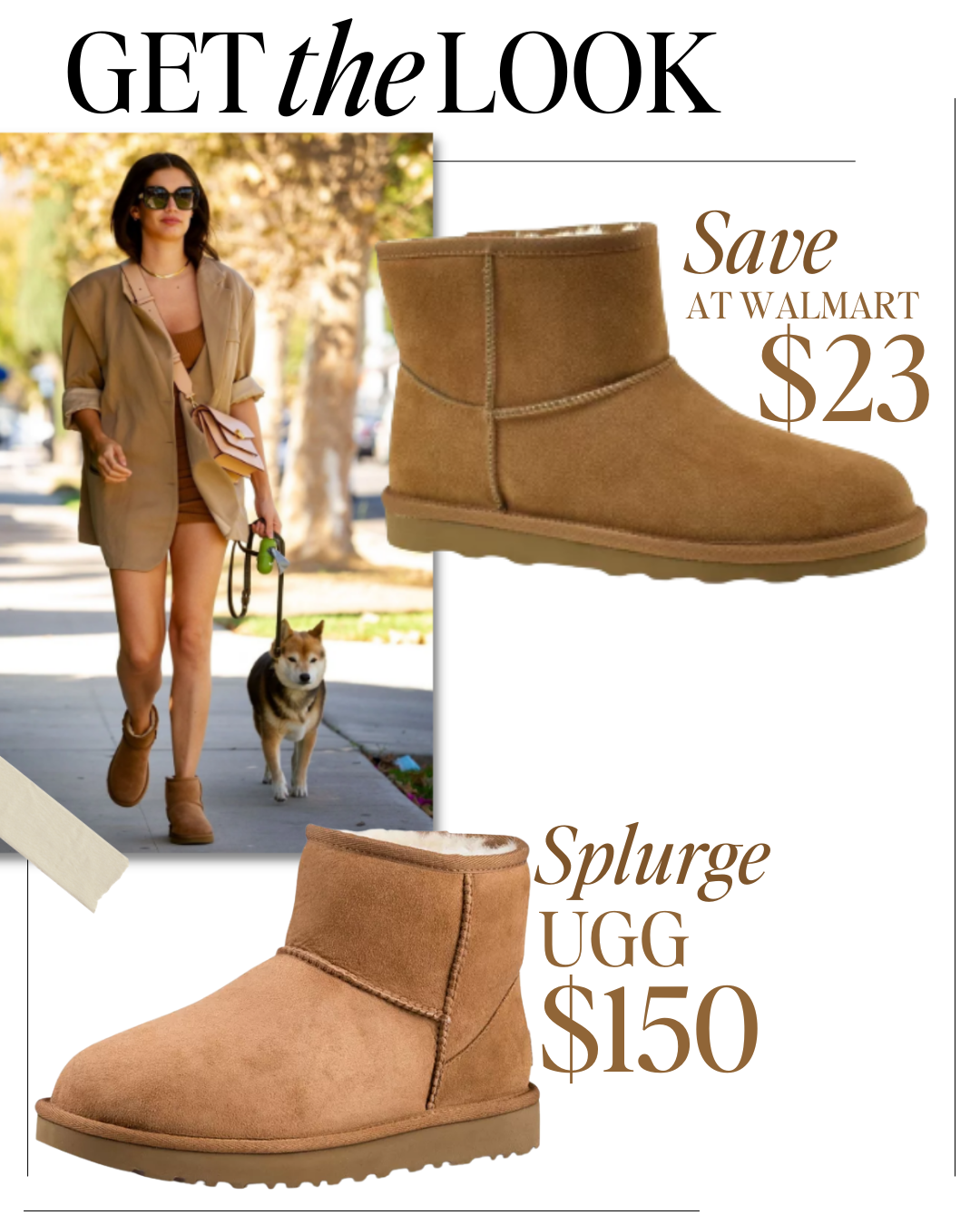 WALMART MINI BOOTIE | UGG BOOTIE

Walmart also has the traditional "midsize" boot in black and a couple of other colors. In both, order to your nearest whole size.


Next, last week's best sellers.