Last week's best sellers include a two-piece smocked top and skirt, a crochet cover-up, a swimsuit, a pair of high-rise palazzo jeans, and a pair of sandals on sale now.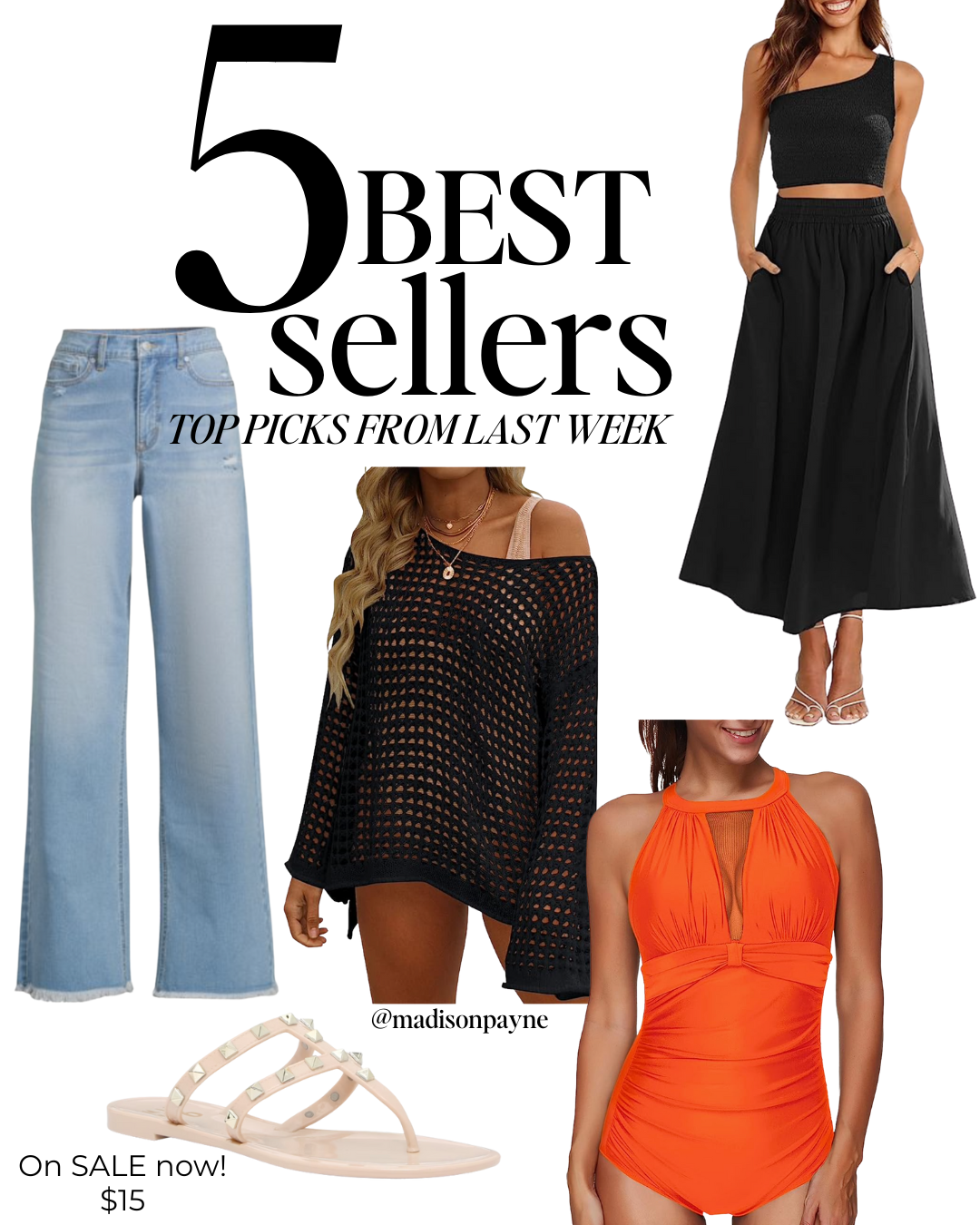 High Rise Palazzo Jeans | These jeans have a distressed and frayed hem. They come in regular and short fit.
Crochet Cover-Up | This top can go from a swimsuit cover-up to a complete outfit by throwing it on over a tank with jeans. It fits tts, but if you want a slouchy off-the-shoulder, style size up.
Two-Piece Smocked Top & Skirt Set | This is a new outfit on Amazon for this season. It comes in multiple colors and patterns, perfect for summer.
Cage Sandals | These sandals from DSW are a look for less of the cage sandals from Valentino that retail for $850.
Swimsuit | This swimsuit from Amazon comes in so many colors. It has flattering ruching and fits tts.