Open access is here for the Nordstrom Anniversary Sale! But… although I love the sale, I really just like to browse the trends. Here's a list of some of my favorite dupes in this year's sale from retailers like Amazon and Walmart.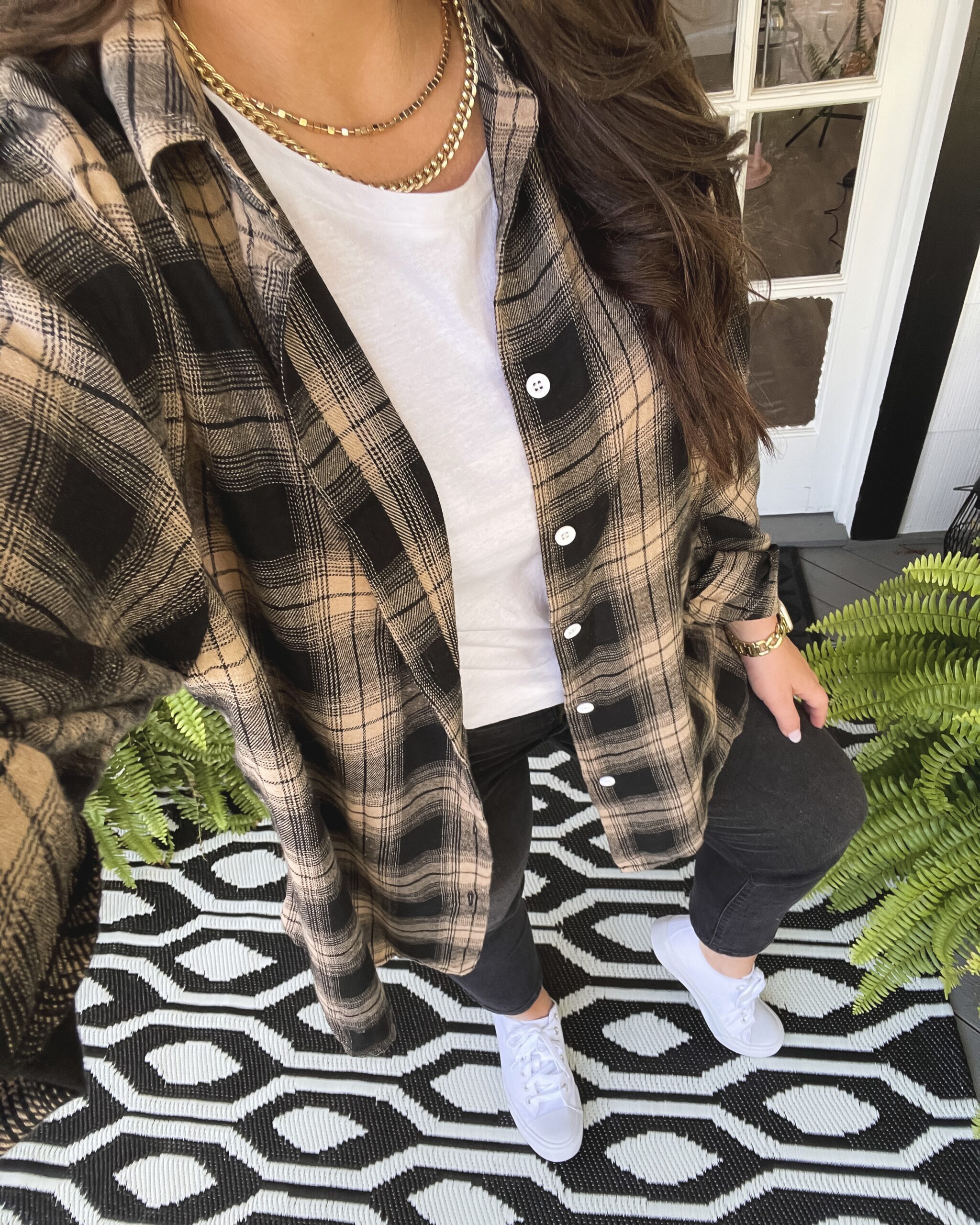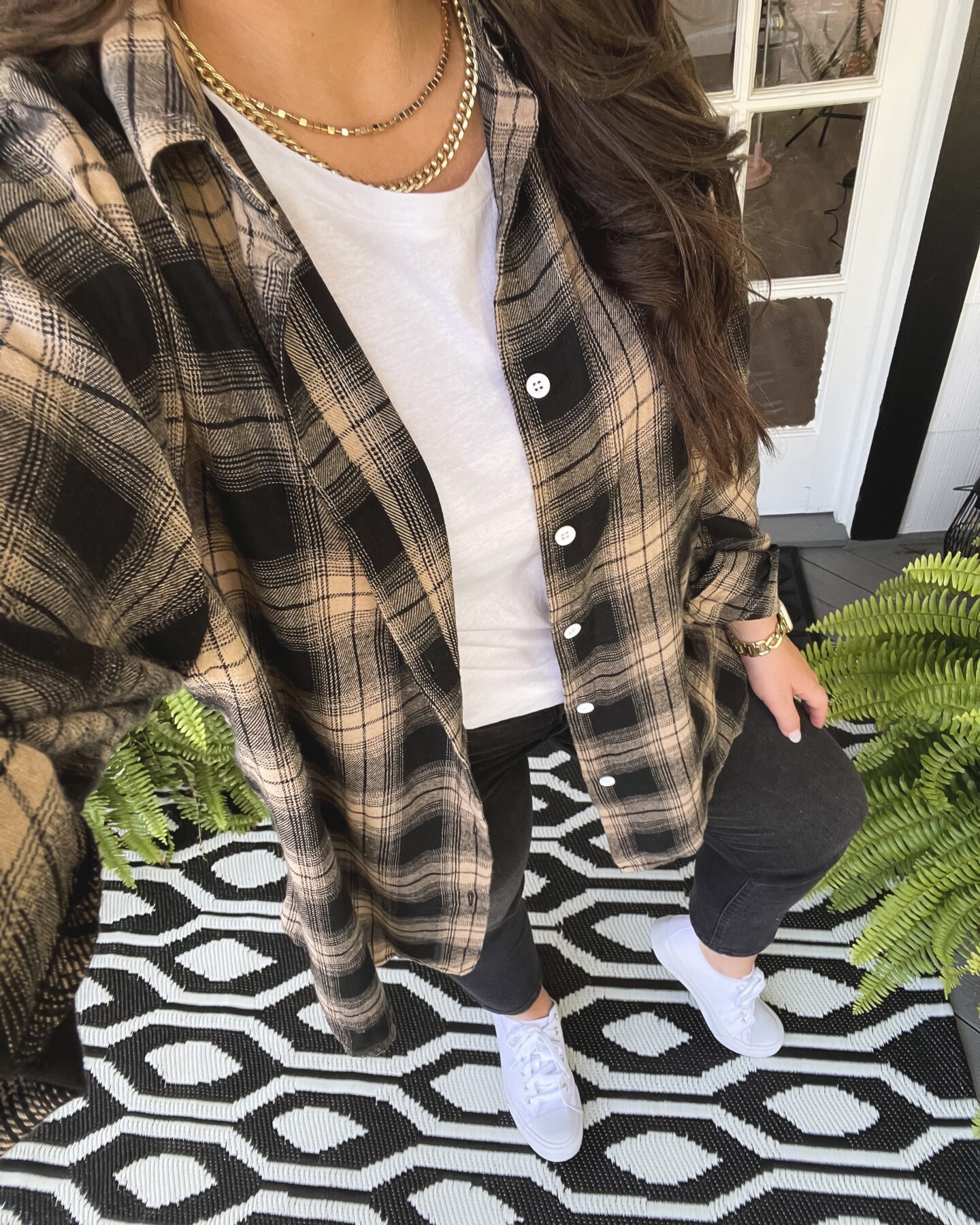 Oversized shacket in similar color way, fit and style as the Nordstrom one. The Nordstrom shacket is on sale for $117.99 (in limited sizing-this style is so popular) and the Amazon version comes in under $17. It's a mid weight, I ordered up to a large.

Shop the dupe, shop the splurge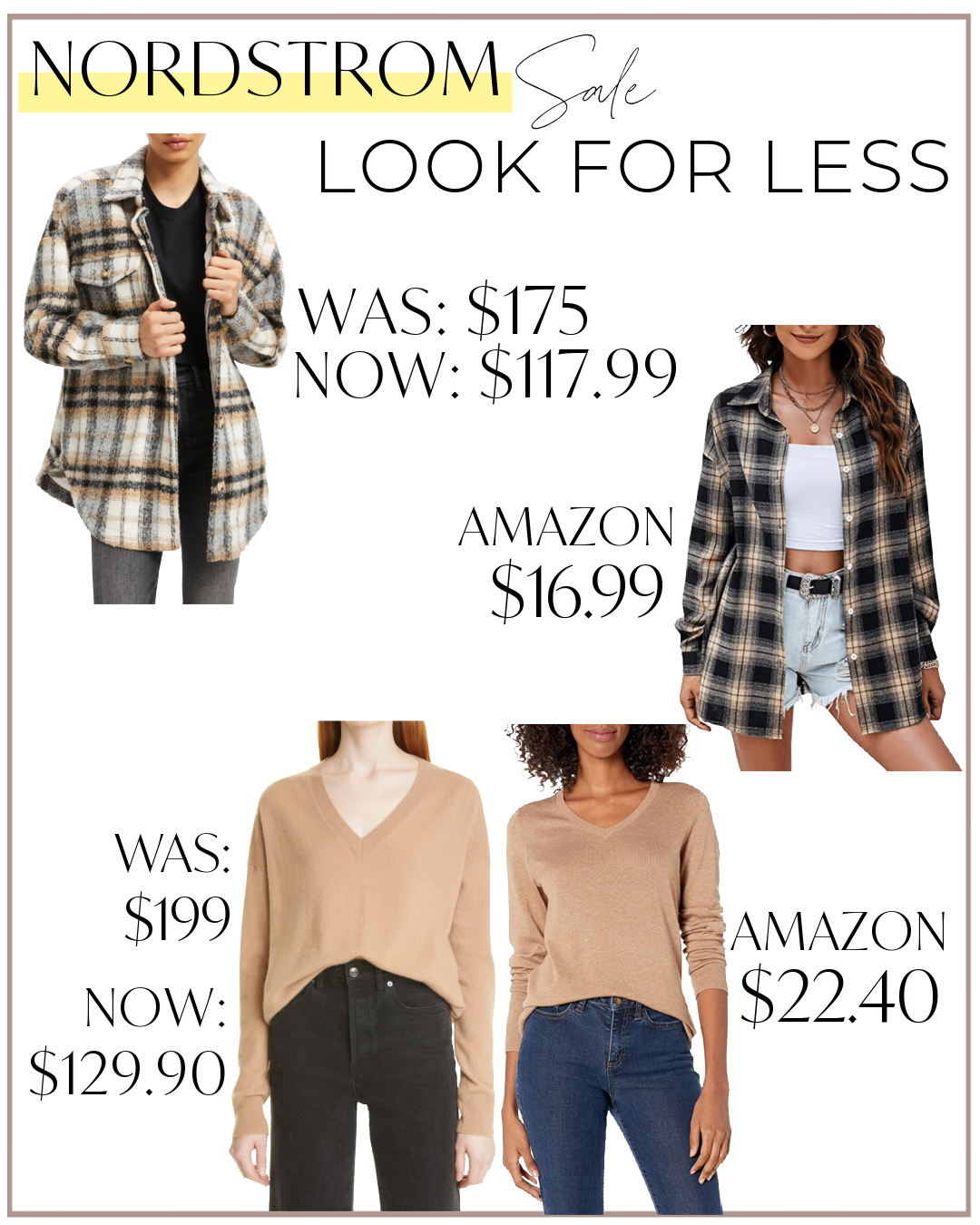 Plaid Shacket – NORDSTROM & AMAZON | Tan Sweater – NORDSTROM & AMAZON


Nordstrom cable knit sweater is on sale for $66. Amazon's sweater fits tts and has the same cable knit look and costs around $26.

This Free People sweater from the NSale is $70. The beige is sold out, but mint and black still has sizes available. I love the look of this one from Amazon. The v-neck sweater is mid weight and $30 on Amazon.

The Nordstrom cut-out sweater sold out on sale for over $100. The dupe cut-out sweater is around $40, but there is a 20% off coupon right now on Amazon, so be sure to clip it before checking out.

The ribbed faux wrap dress from Nordstrom is on sale for almost $100. The Amazon dress in a very similar color and style is $34. I ordered a medium in this one.
FAUX LEATHER JACKET – NORDSTROM & AMAZON | FAUX LEATHER PANTS – NORDSTROM & AMAZON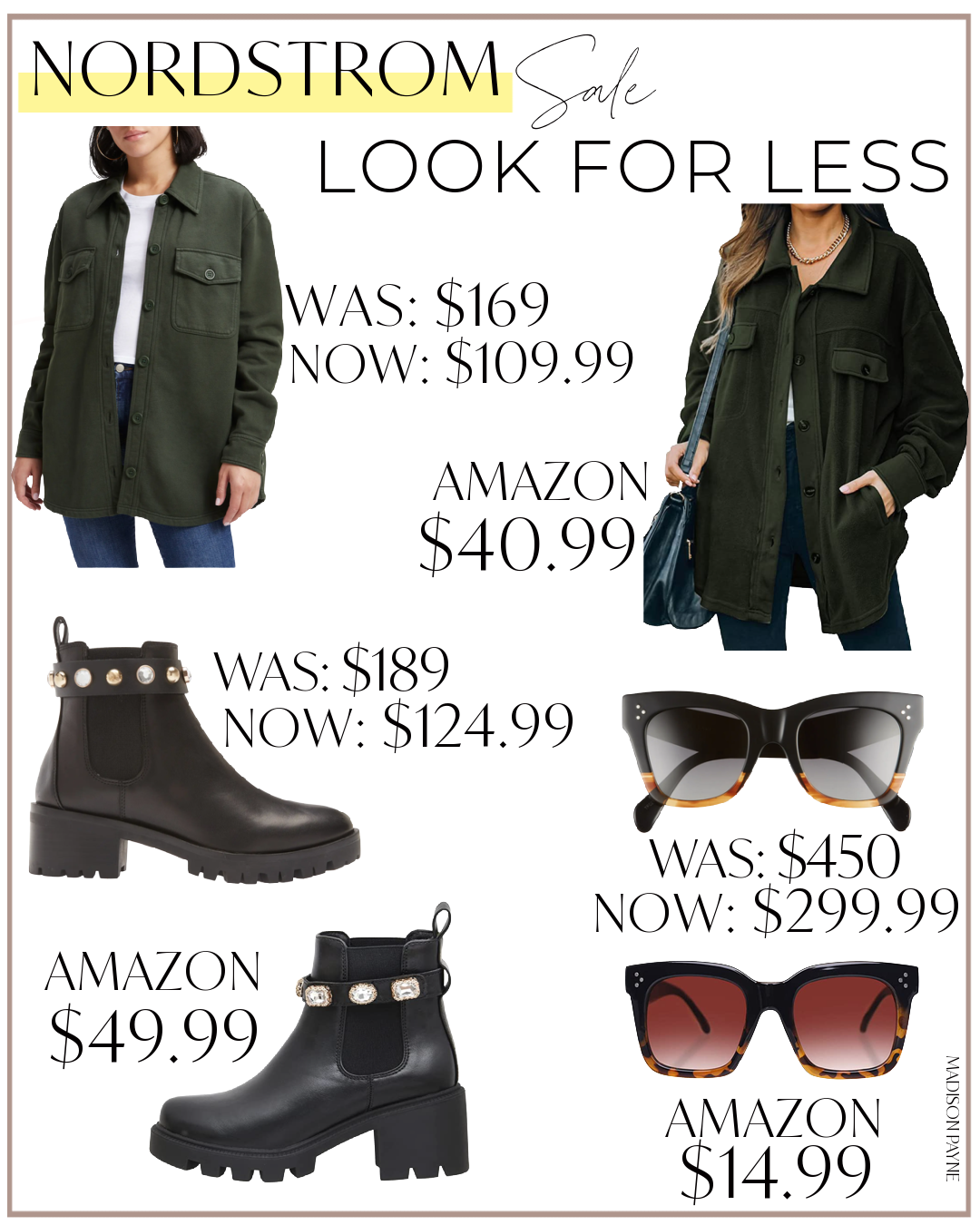 Olive Shacket – NORDSTROM & AMAZON | Lug Boots – NORDSTROM & AMAZON | Sunglasses – NORDSTROM & AMAZON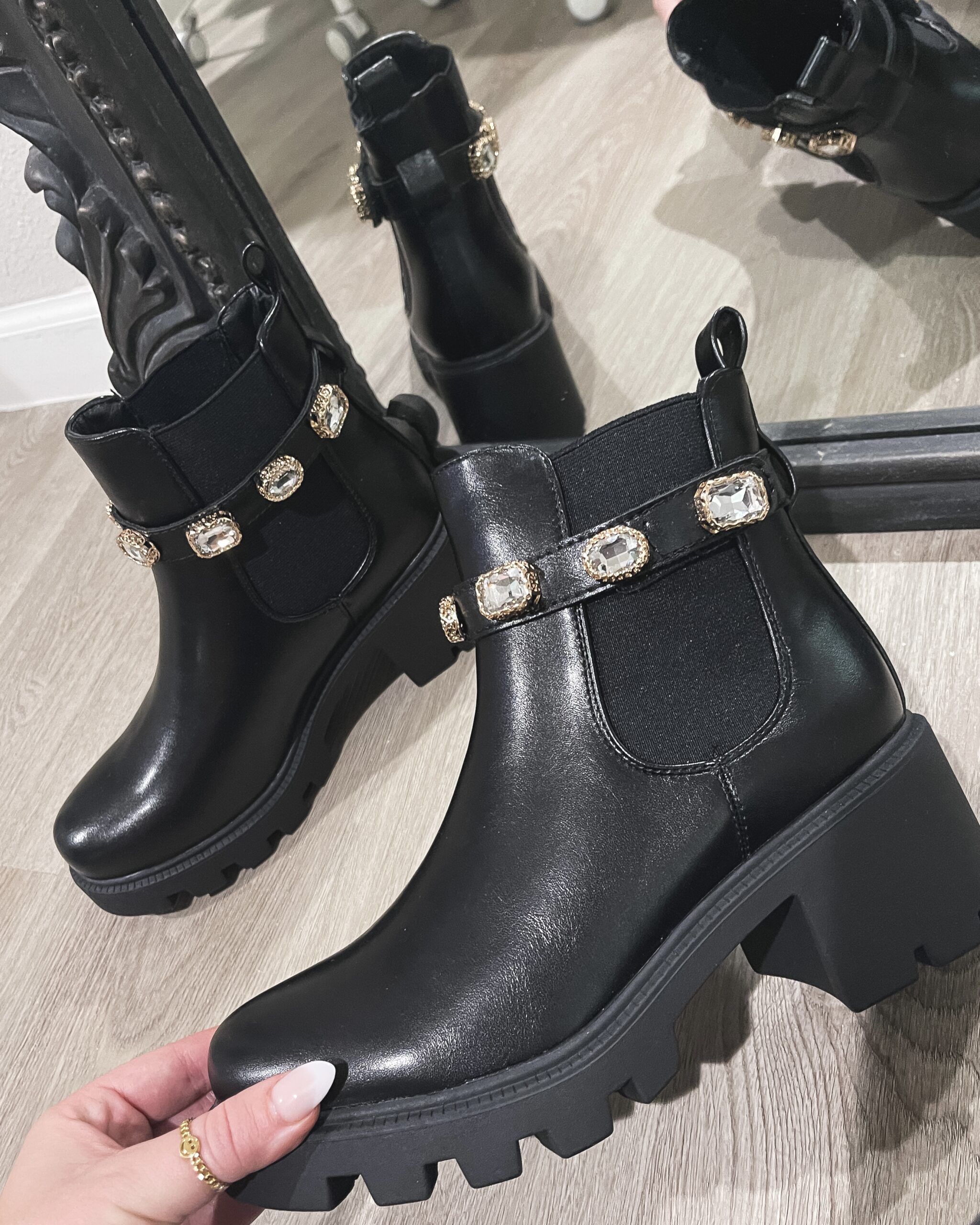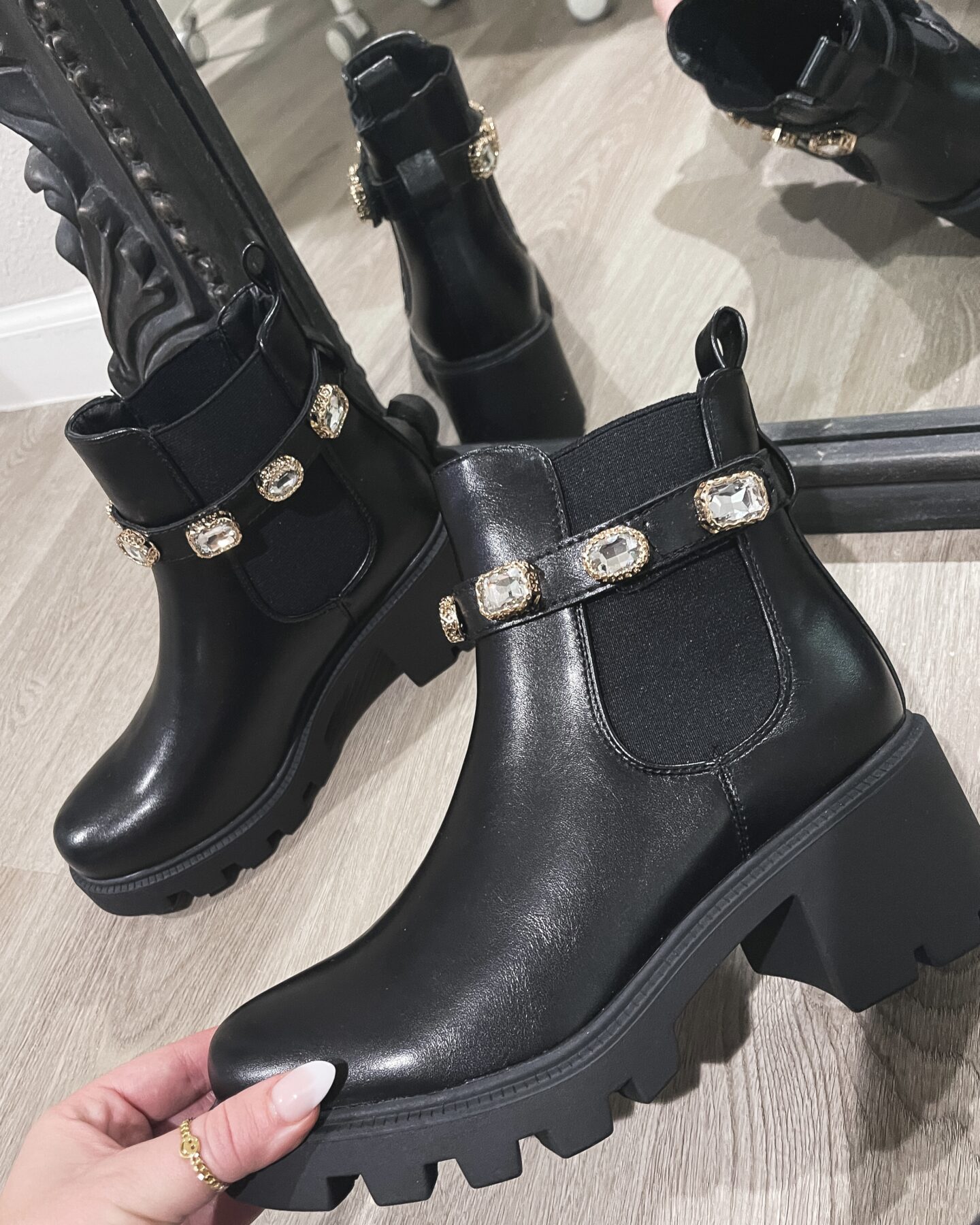 The Amazon Lug Boot looks a whole lot like the Karl Lagerfeld version on sale right now for $125. They both look similar to the Gucci boots for $1200. Check out that comparison here.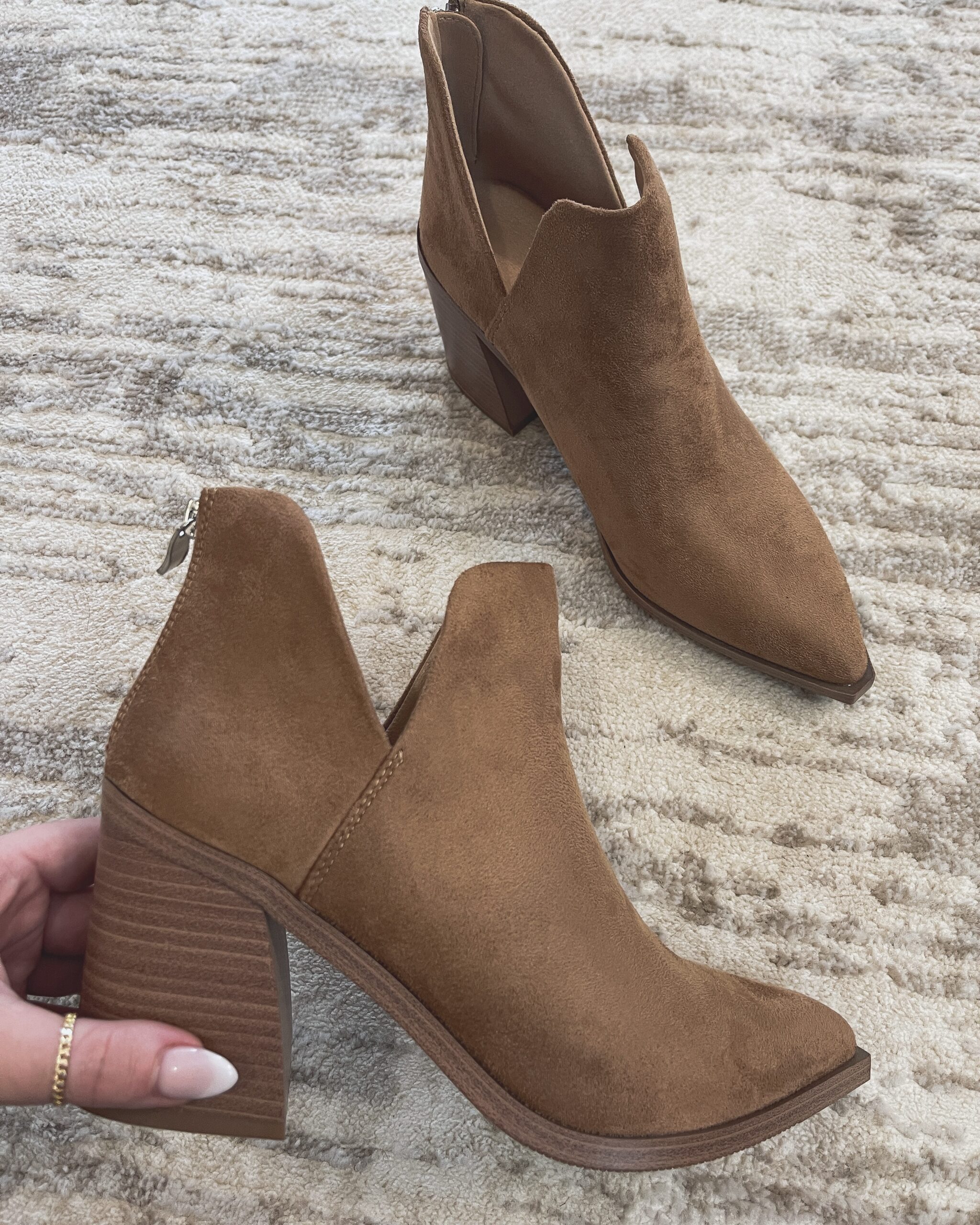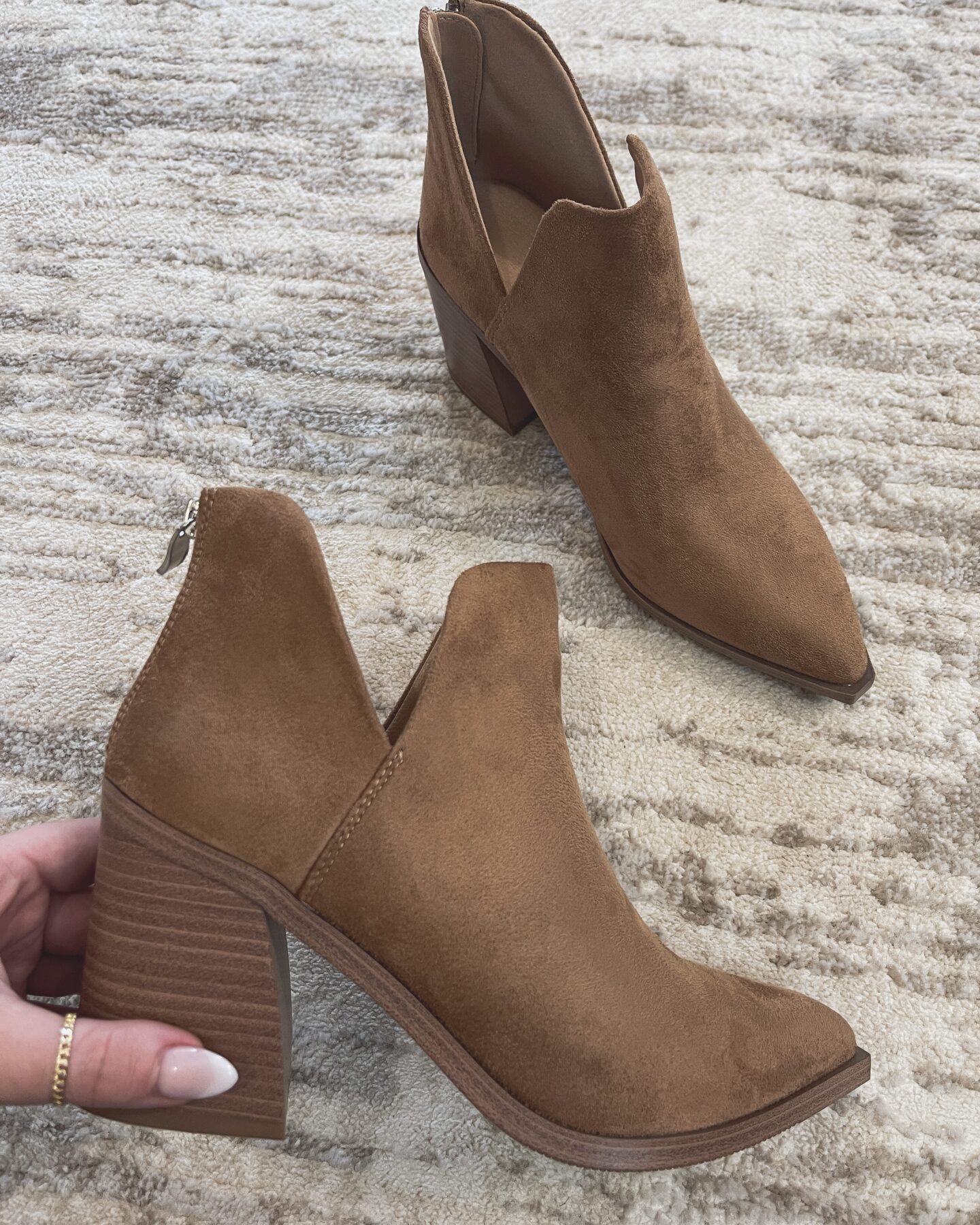 The Chelsea boot from Steve Madden was a best seller last year and this year is the same. It's on sale right now for $95 and completely sold out. Amazon has a similar color and style that is currently $60.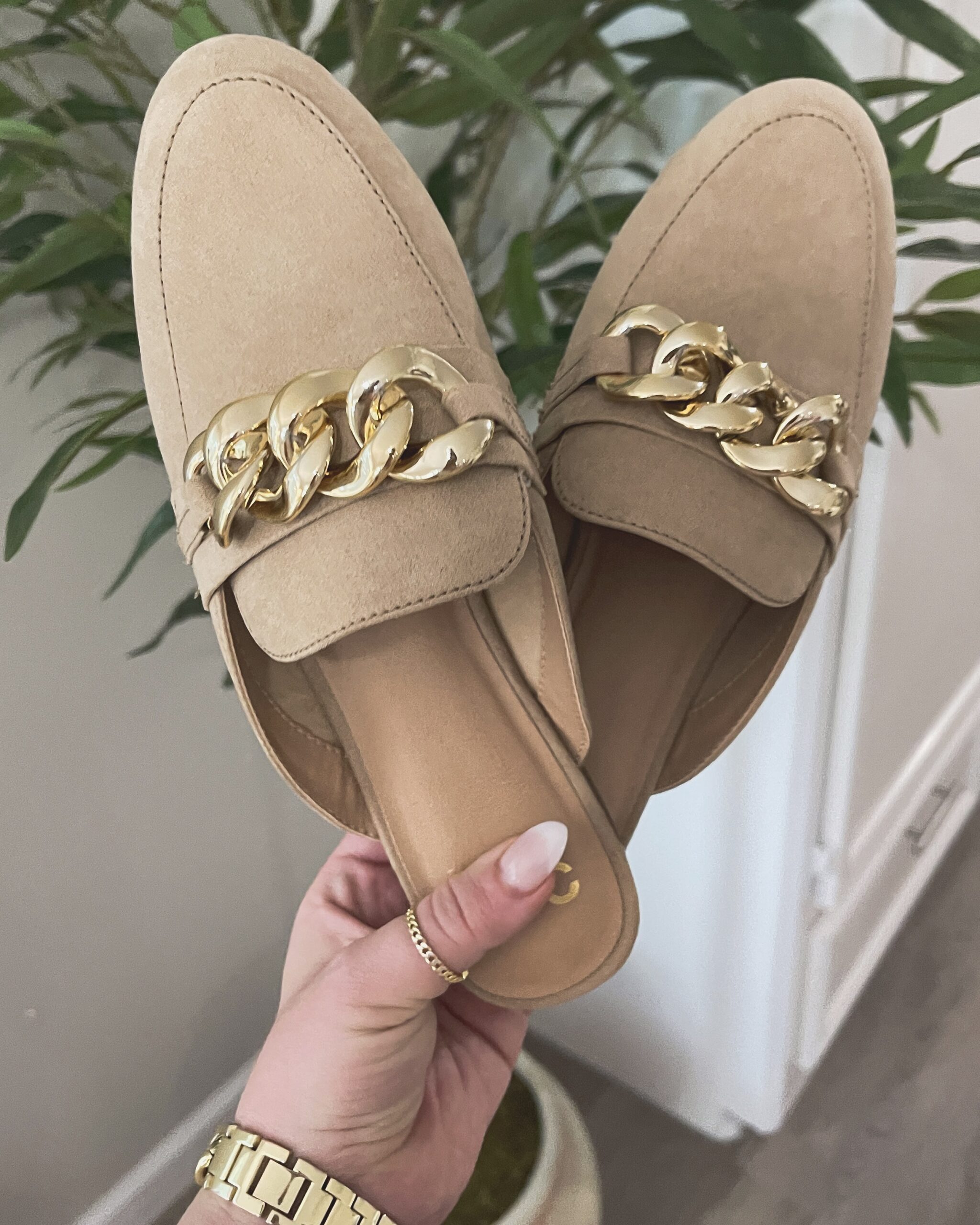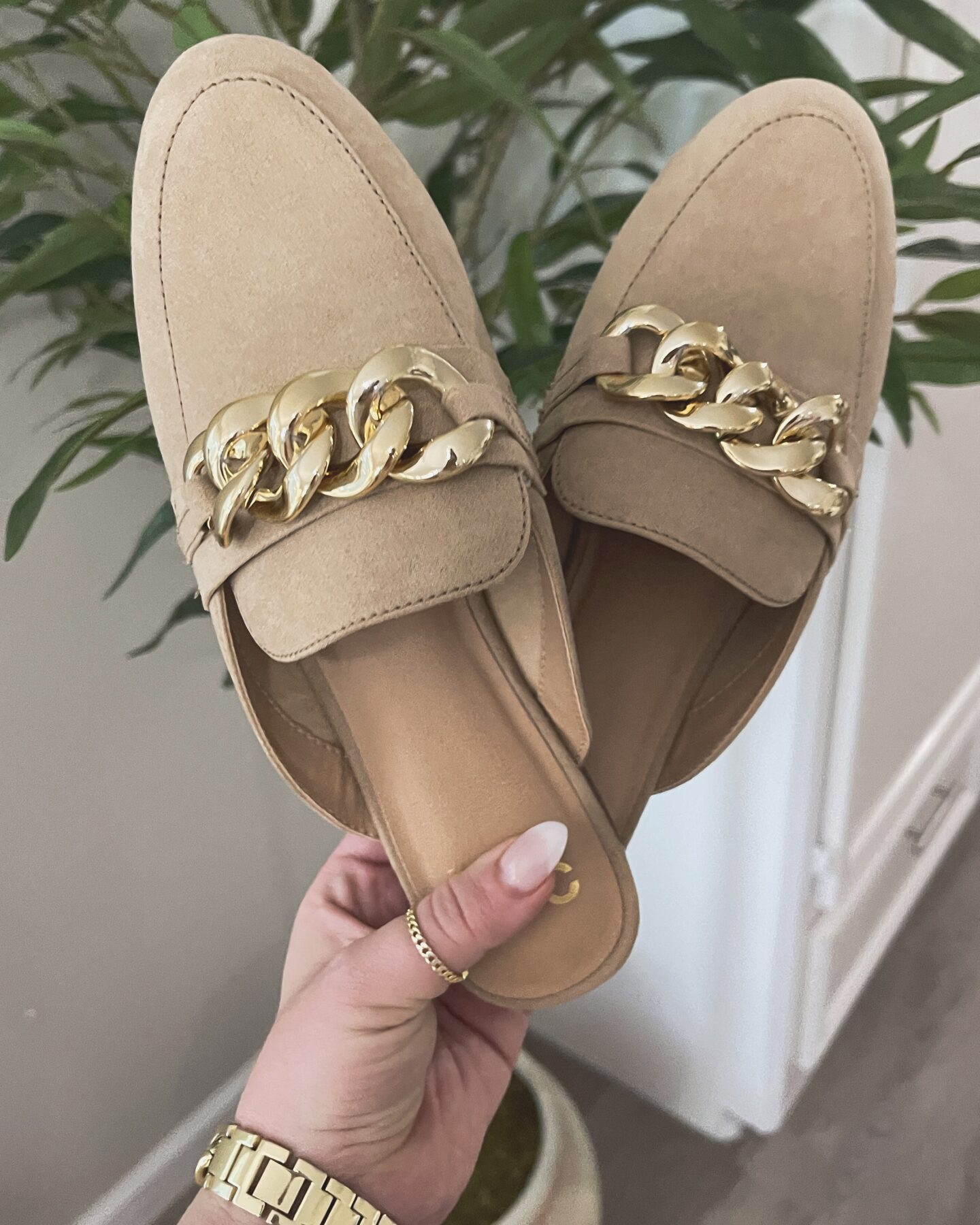 The Steve Madden mule has a faux suede upper with a gold chain detail and are $90 (and currently not on sale). There is a similar color on sale right now at Nordstrom for $65. The mule in the photo above is from Walmart and $20.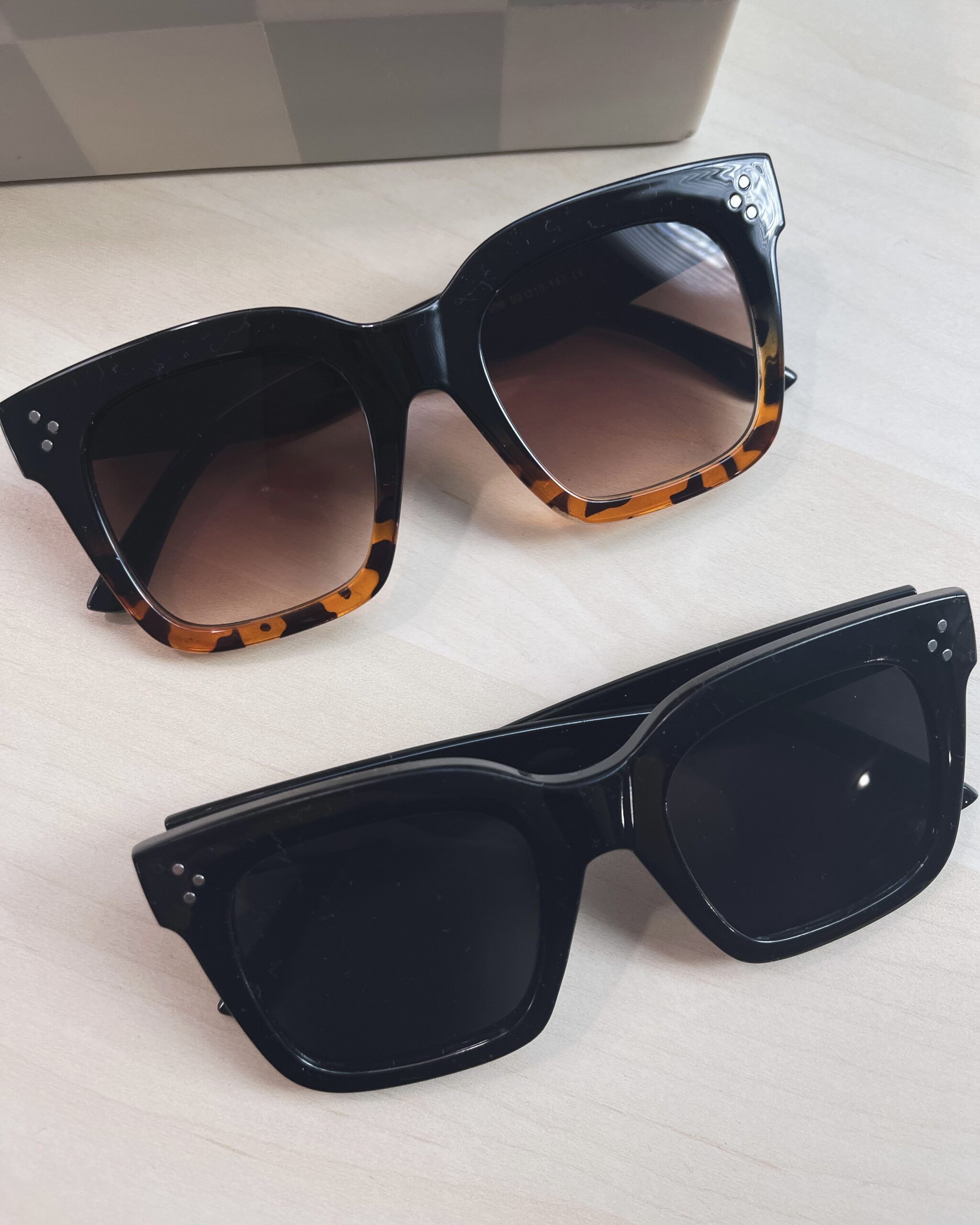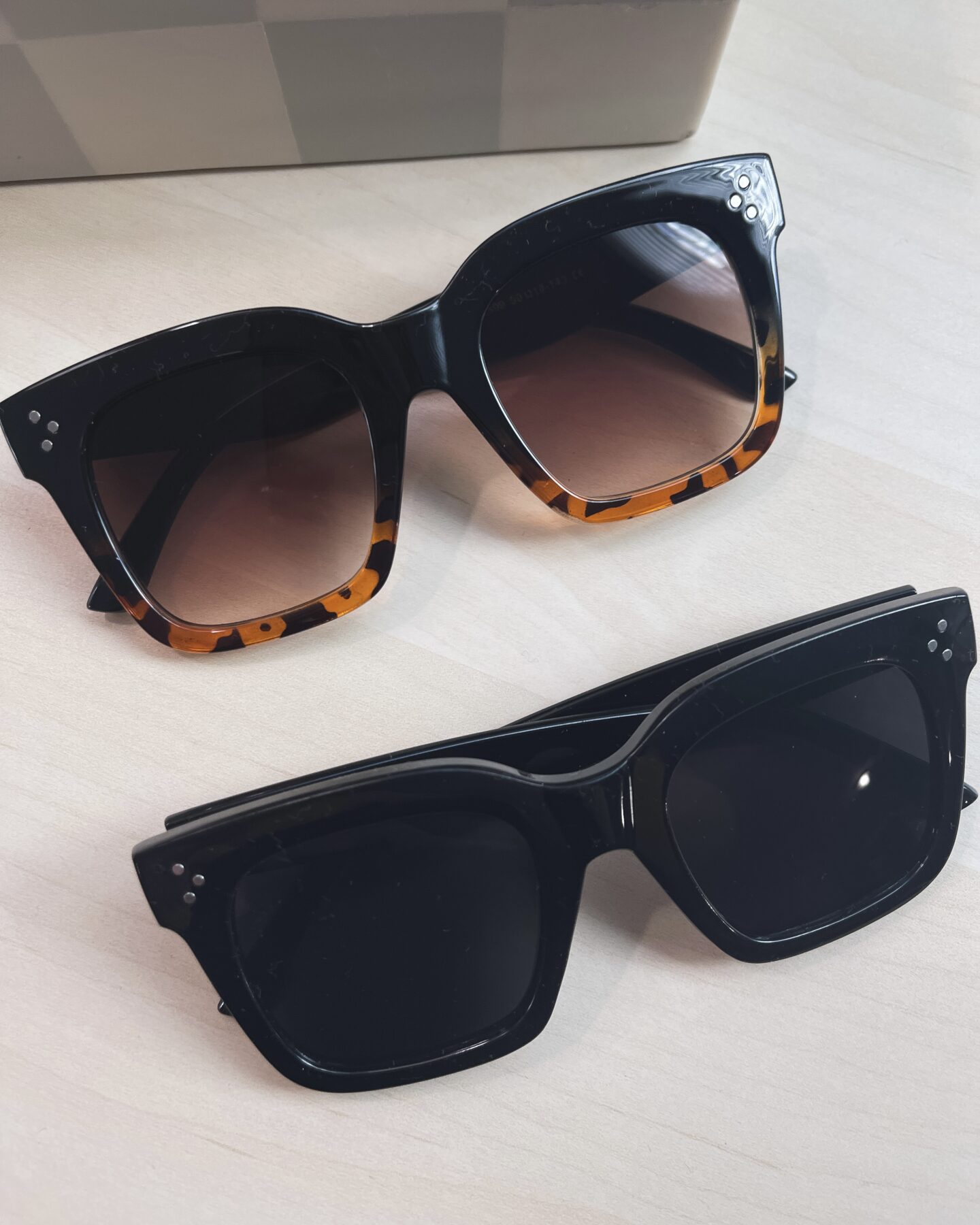 Shop the Celine Splurge | Shop the Dupe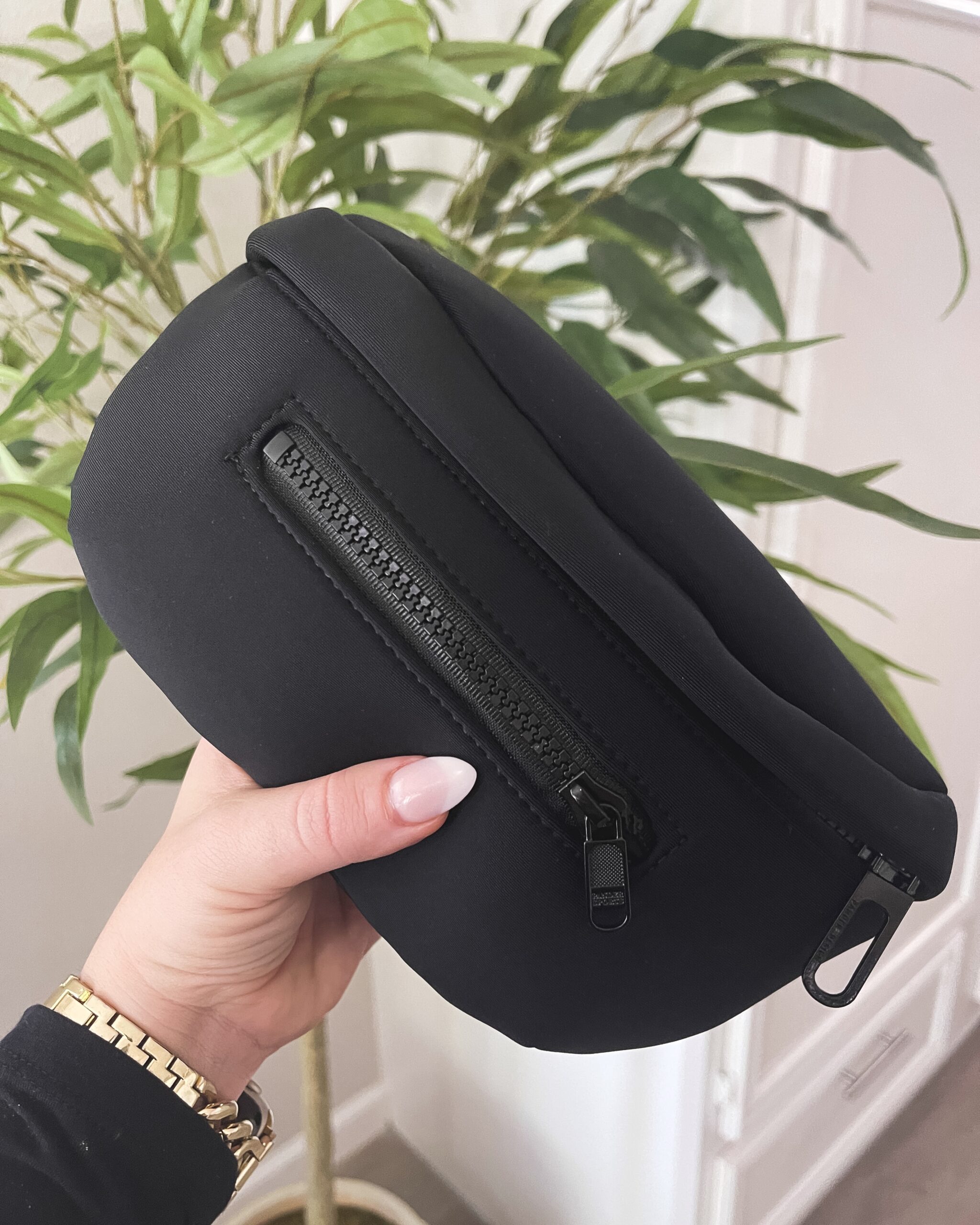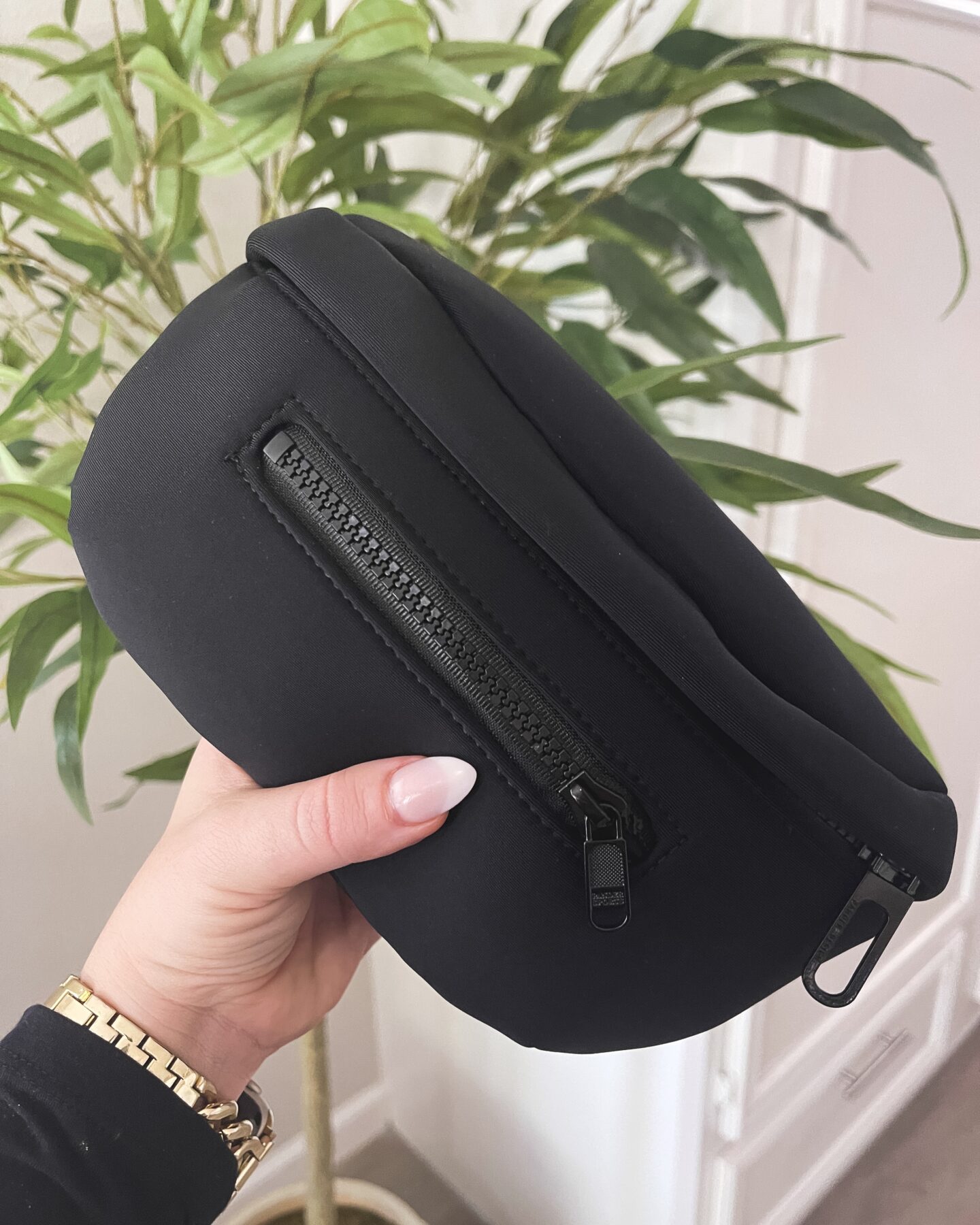 This Neoprene styled belt bag from Amazon is $35. The NSale belt bag in the same material is limited in brown and on sale for $60.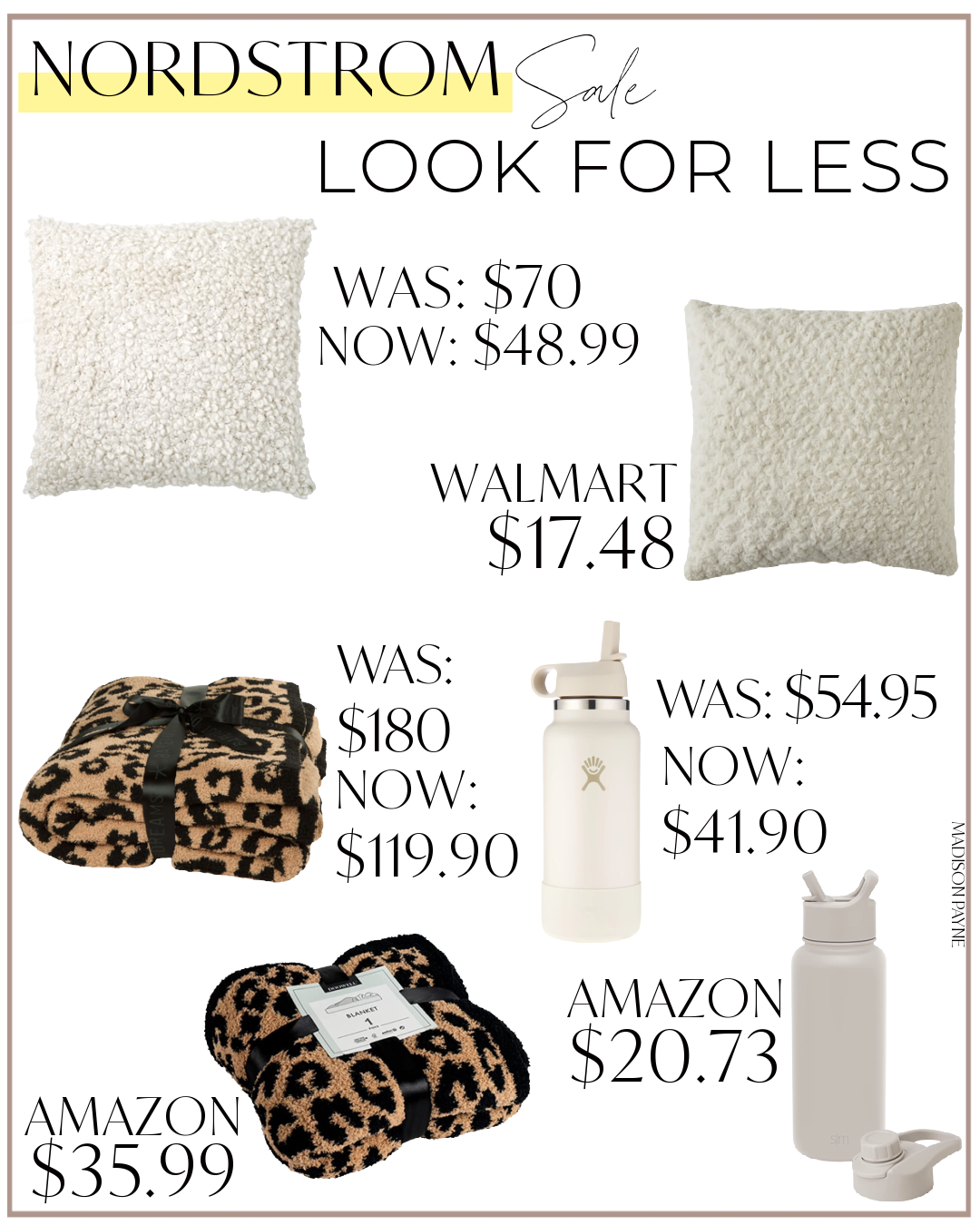 Cream Pillow – NORDSTROM & WALMART | Barefoot Dreams Throw – NORDSTROM & Dupe AMAZON | Hydroflask– NORDSTROM & AMAZON Dupe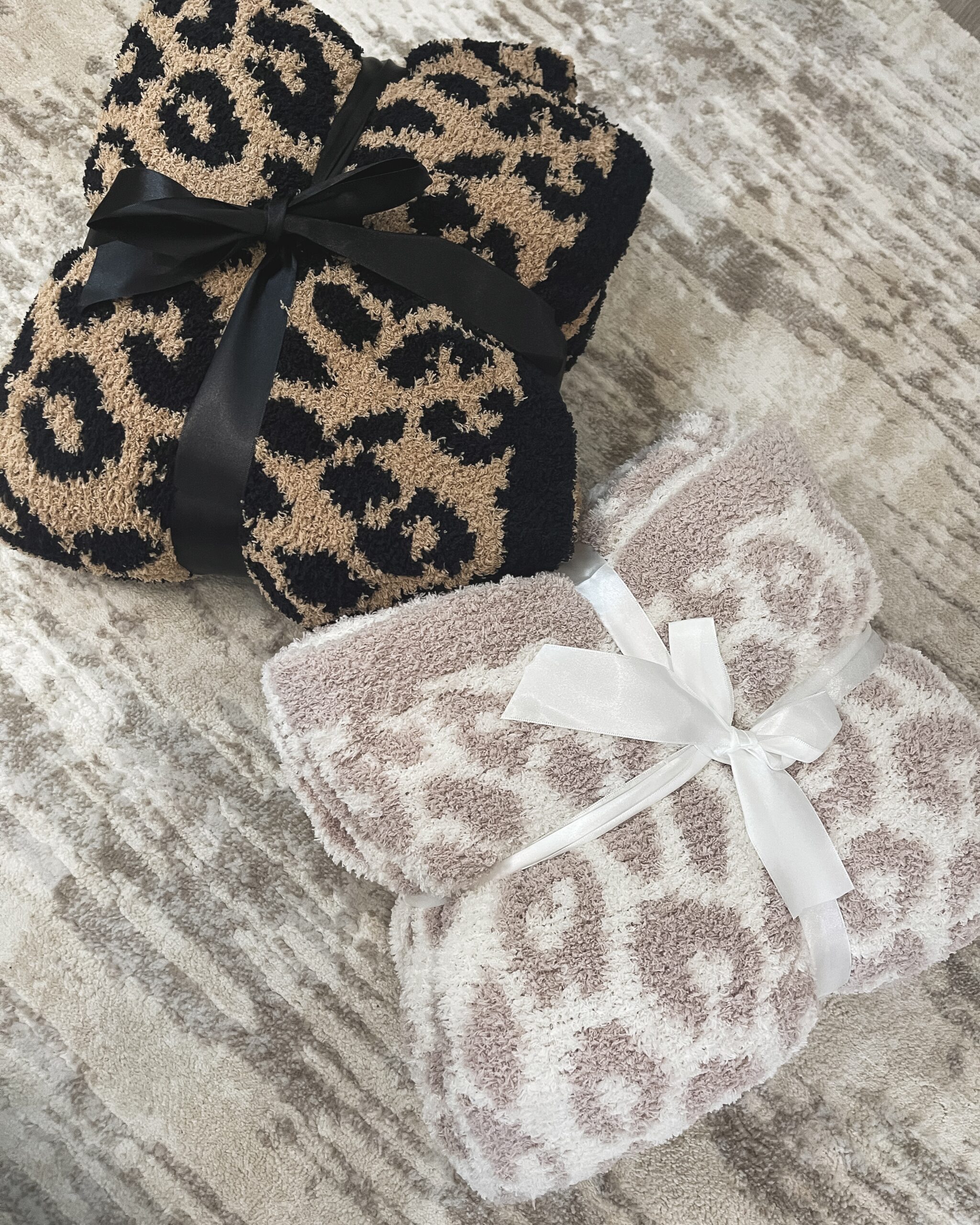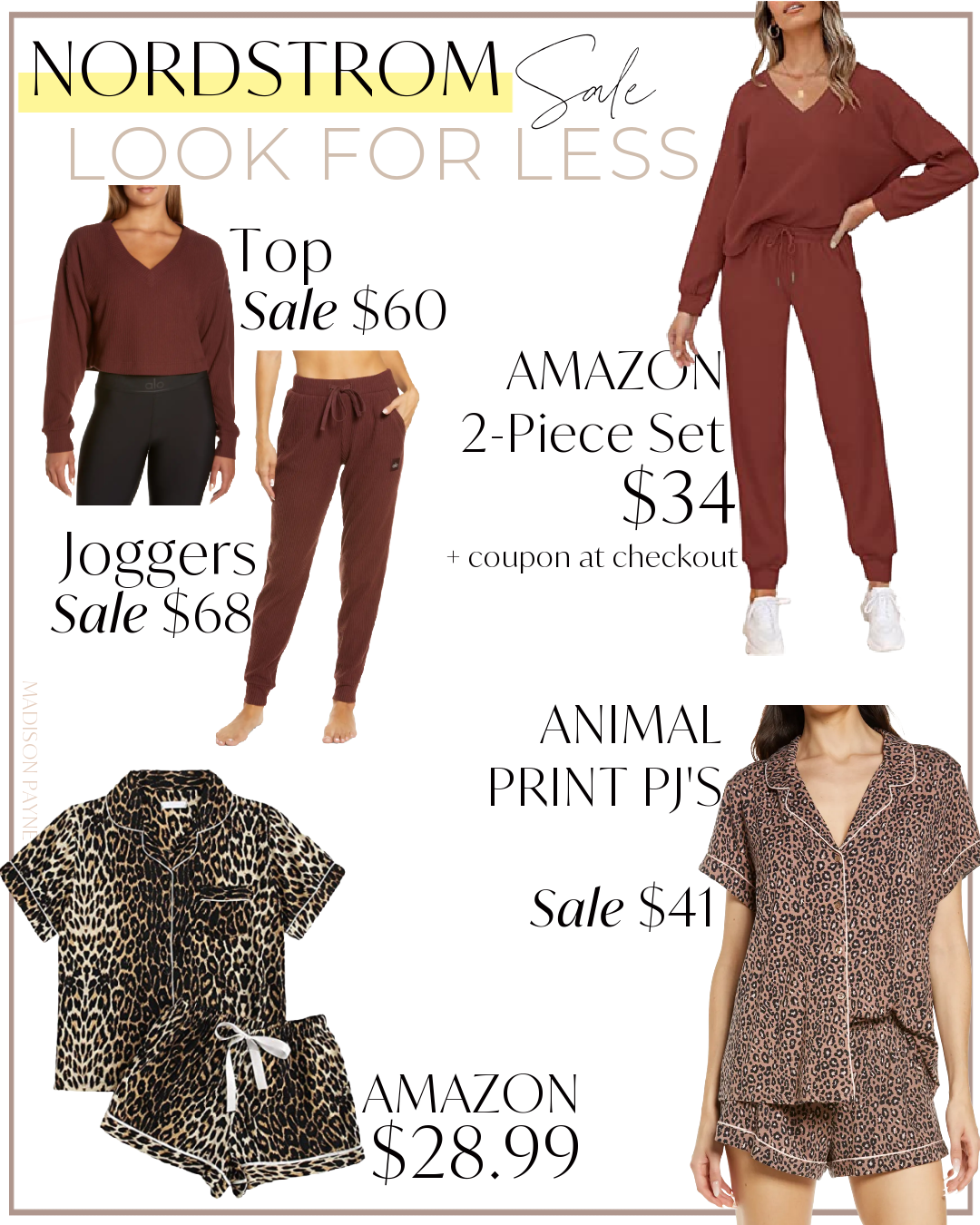 Take a look at What's In My Cart for the NSale, HERE.
Until next time!