As more and more fall arrivals are being dropped we are seeing the color pink in everything from tops and bottoms to accessories. It doesn't matter if its a blush or a hot pink, it's here and trending for fall.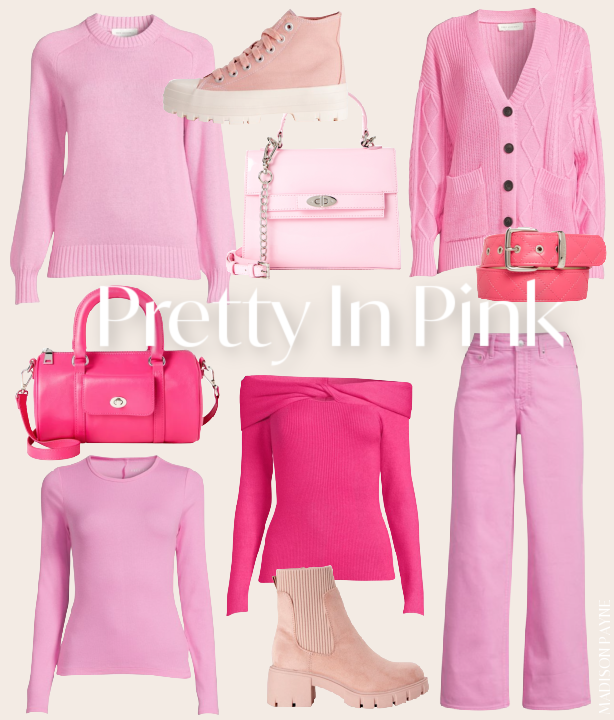 SWEATER | LUG SNEAKER | BOXY HANDBAG | CARDIGAN | QUILTED BELT | BARREL HANDBAG | RIBBED CREWNECK | OFF SHOULDER TOP | LUG CHELSEA BOOTS | WIDE LEG JEANS


This is a new cardigan from Free Assembly at Walmart. It has an oversized fit, I went with my normal size medium.


My favorite $15 quilted vest is back at Walmart! This year the zipper matches the color of the vest, giving it a more expensive and cohesive look.
In my Walmart Fall Haul I unboxed so many great fall finds, including some in PINK.
If you want to see more new fall arrivals from Walmart, check out my Fall Preview HERE.
Until next time!