The new team office has been a work in progress, but with "back to school" everywhere, I was able to find so much good stuff to finish out my desk. With dorm season here, this is a great time to think about containers, office supplies and organizational items in your own space.
Below is my drawer set up, most of the items I found in the back to school section or ordered them online from Walmart & Amazon.

I used a 5-Piece White Desk Set from Walmart as my drawer organizers in the first drawer.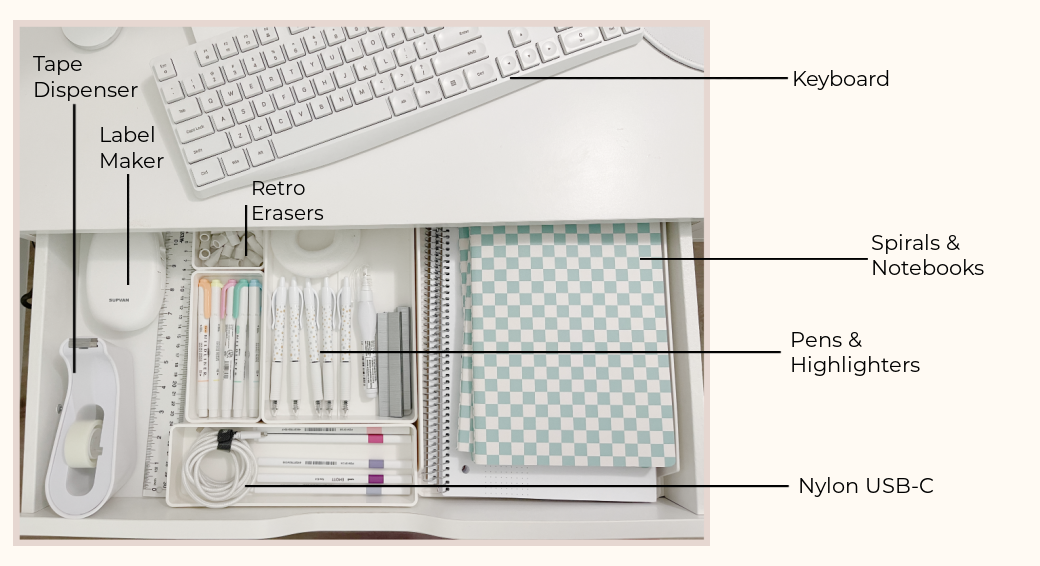 Desk Organizer Inserts | Tape Dispenser | Wireless Keyboard | Smart Label Maker (Walmart) or Smart Label Maker (Amazon) | Ruler | White Pencil Erasers | Velcro Cord Management Roll | Highlighters | Dotted Gel Pens | Nylon USB-C Cord | Colored Marker Pens | White Spiral Notebooks | Checkered Notebooks
I used clear compartments for the second drawer (under $5). You can find them HERE or below. It's a 5 piece set (1 large, 1 medium, 3 small sqaures. There are 2 sets in the photo below.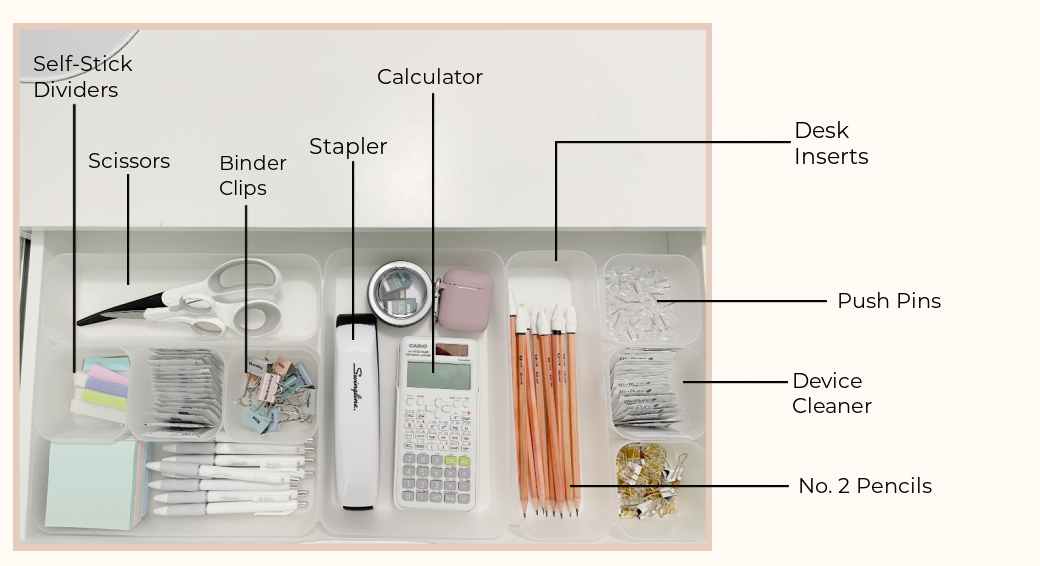 Sticky Tab Dividers | Scissors (white in store only) | Day Of The Week Binder Clips | Pastel Post-It Notes | White Gel Pens | Stapler | Calculator | Magnetic Round Tins | No. 2 Pencils – Erasers | Thumb Tacks | Device Cleaner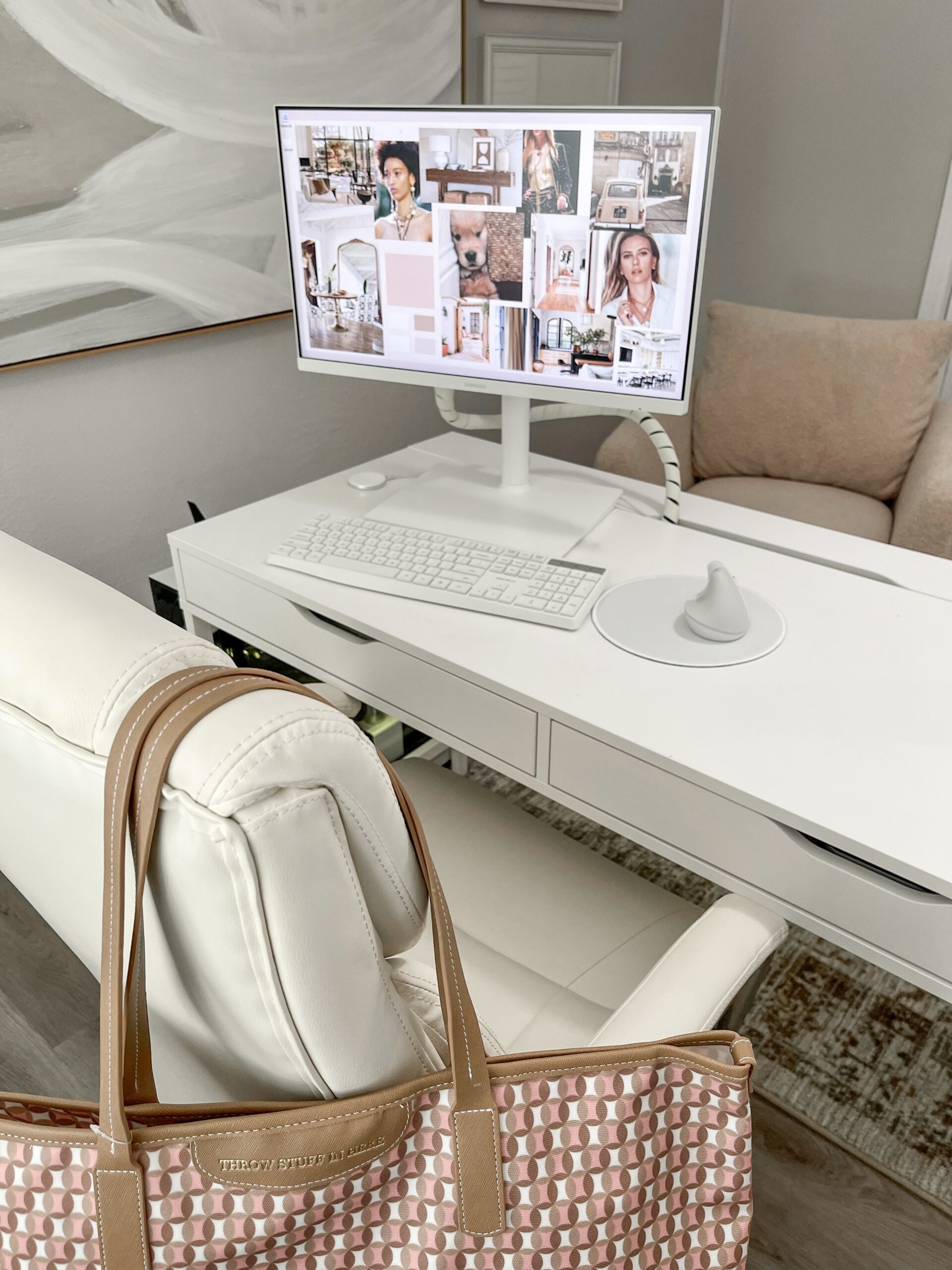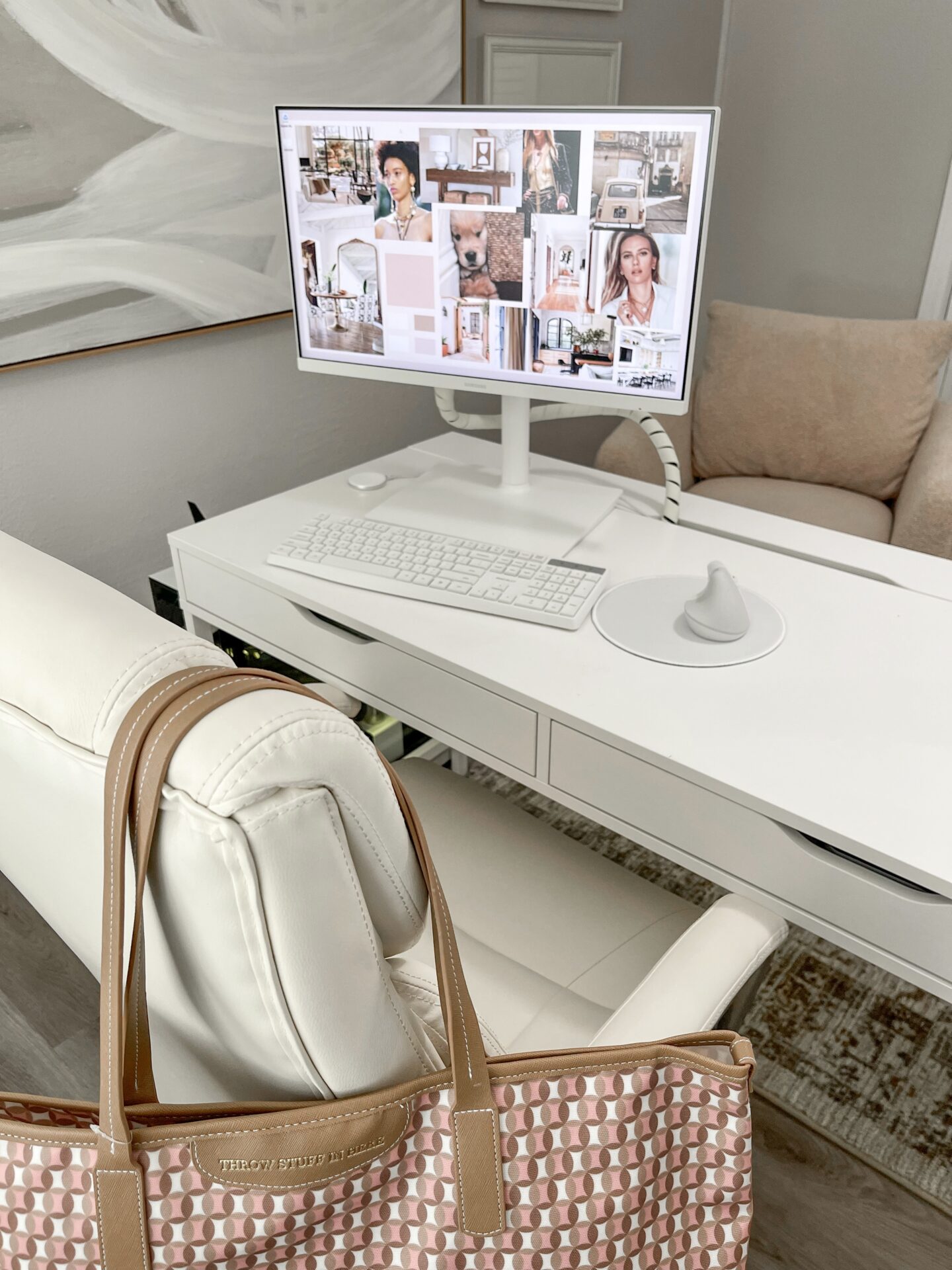 Sources: Painting (artist- Middle of Nowhere, can be found at Home Goods) | Boucle' Chairs | Rug | Monitor | MagSafe Wireless Charger | Keyboard | Logitech Mouse | Round Mouse Pad | Desk – Ikea | Desk Chair | Work Tote | Bag Insert | Lamp | Artificial Plant (shown in video)

Other Products In The Video

The Canva template from my monitor can be found HERE. You only need a free account to be able to access the template. It will look like this…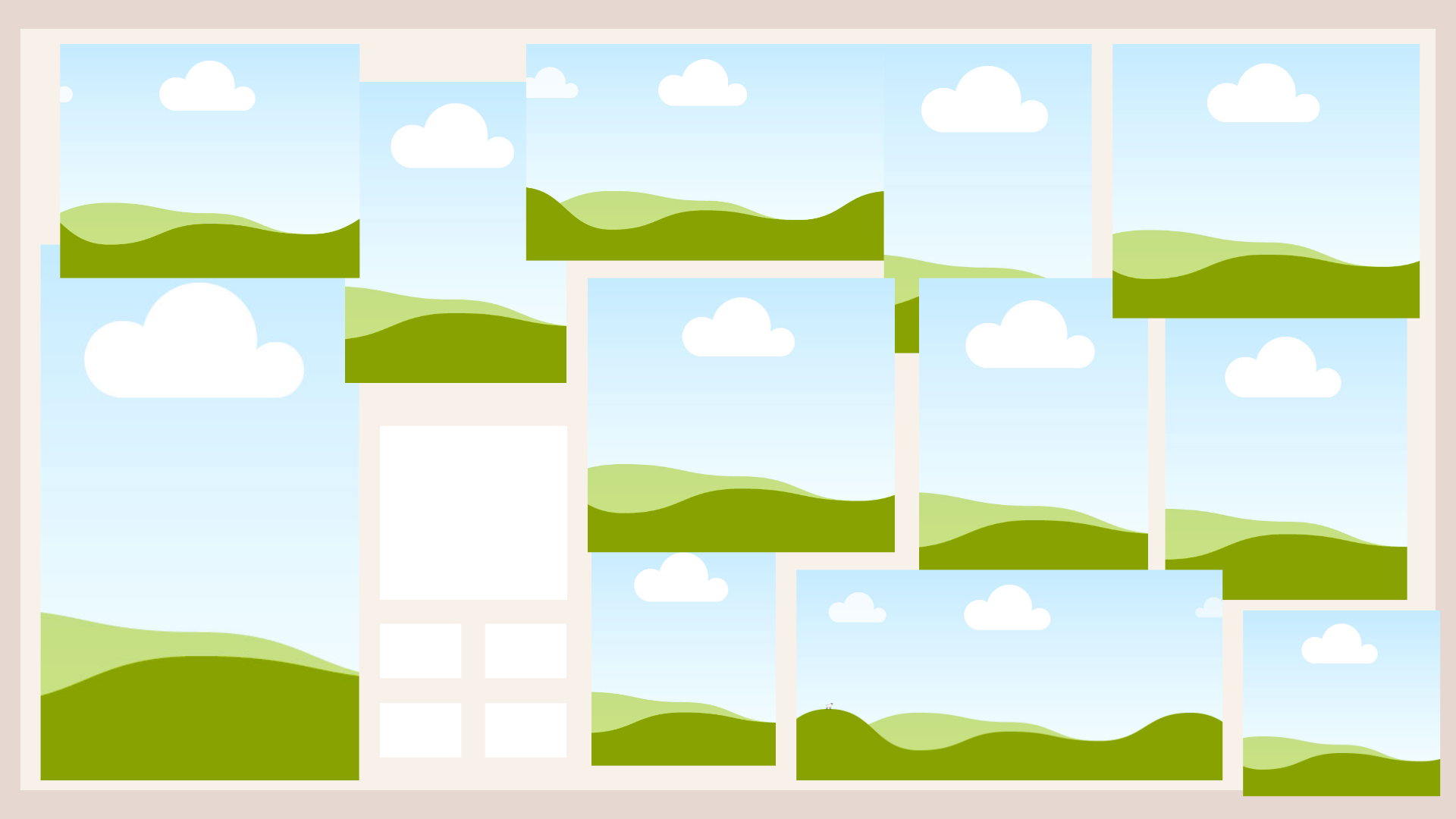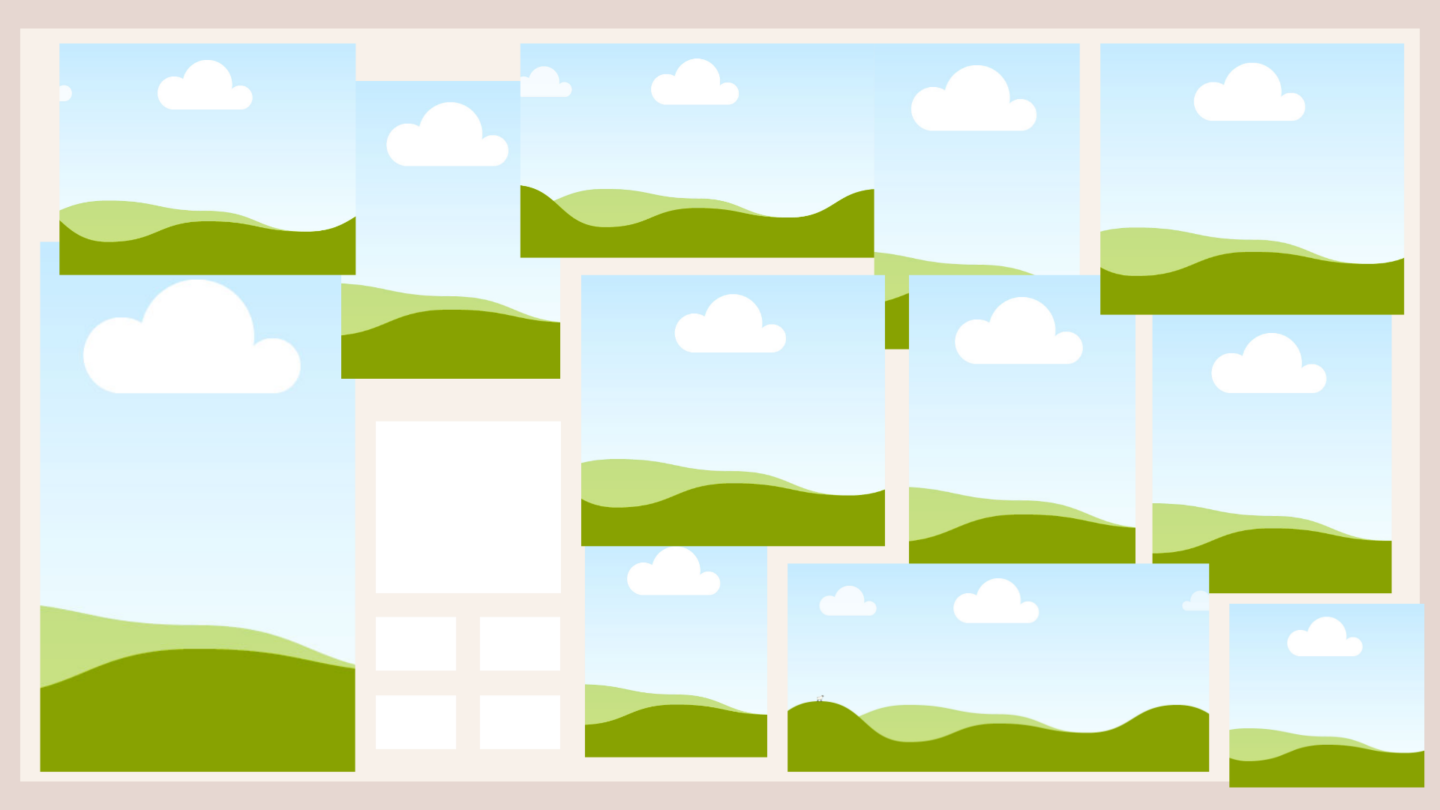 You can customize with your favorite theme or inspiration by taking screenshots of your favorites pictures from Pinterest or the web, uploading to Canva and just dragging them over into the appropriate size blocks. The 5 white blocks are meant for color inspiration, so in Canva, click on one of the rectangles and choose a color to fill in. This really helps when redoing a room, starting a new project, a themed event, etc.
Each "frame" can be enlarged or reduced. The dimensions of this template work great on any landscape size monitor or laptop. Just choose "fit to screen" if using a mac and "fill" in settings on a PC.
Or, if you like the one I have, you can download the PDF file HERE or click the image below.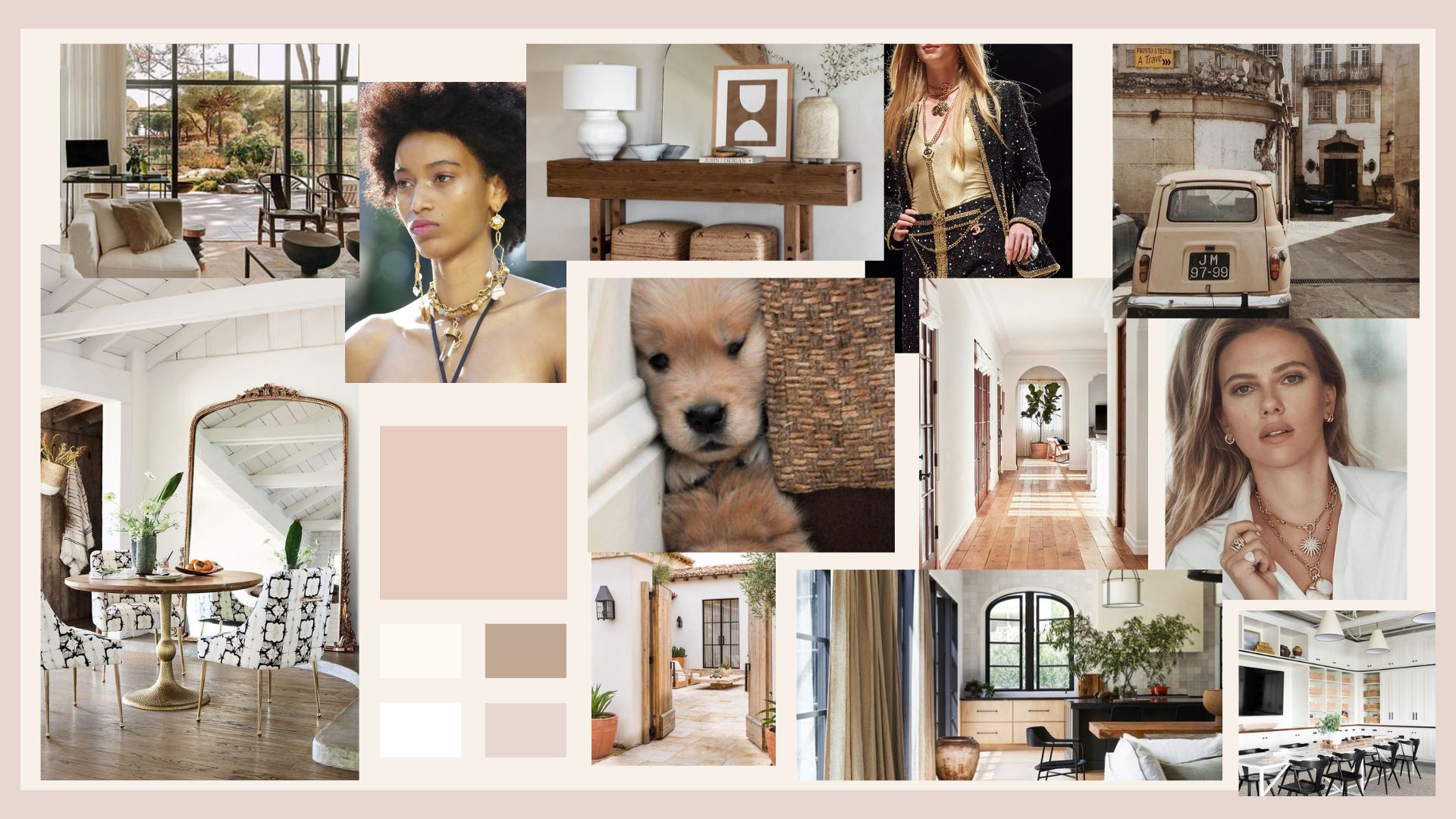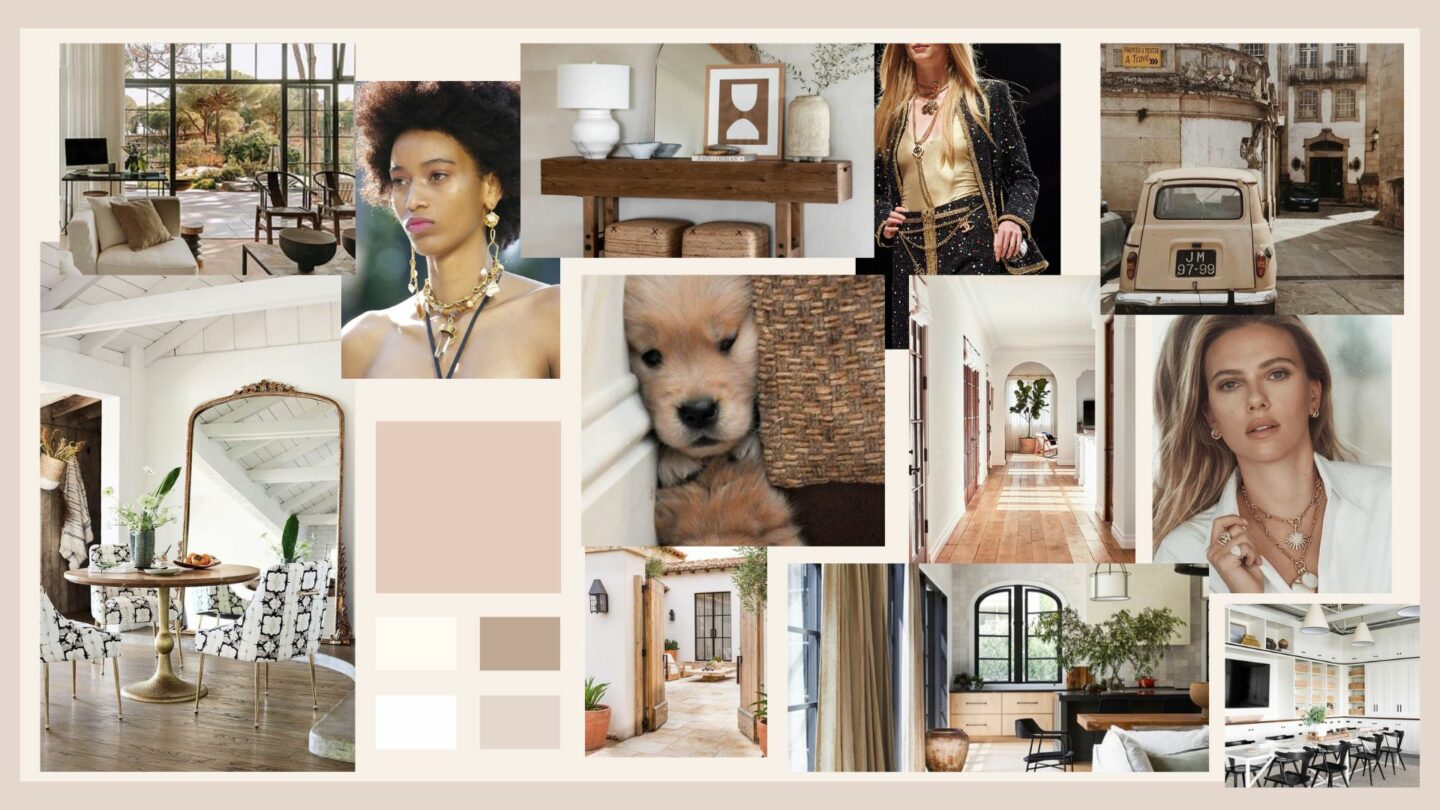 For a tour, click the video below and for other Walmart finds, click here for my latest Shop with Me.
Until Next Time!