The Sephora Sale Event is here! The dates for the sale begin April 9th – 19th. As always, the discount is based on your level of membership. Rouge status begins on the 9th, VIB begins the 13th and Insider savings begin on April 15th. To redeem this offer, use the code OMGSPRING at checkout. If you don't have an account, it's free, click here to sign up before you begin shopping. I have put together this Complete Sephora Spring Sale Guide of products. Everything that's in my cart, products I want to try and products I purchase over and over again. I even included a list of products I would NOT buy during the sale! What?! Is that even a thing? I always have budget on my mind, even when shopping a sale. Plus bonus! Did you know the Sephora collection is 30% off and is available to shop now, no matter your membership level! These are some of the highest rated products in the entire store at drugstore prices. Let's get into it!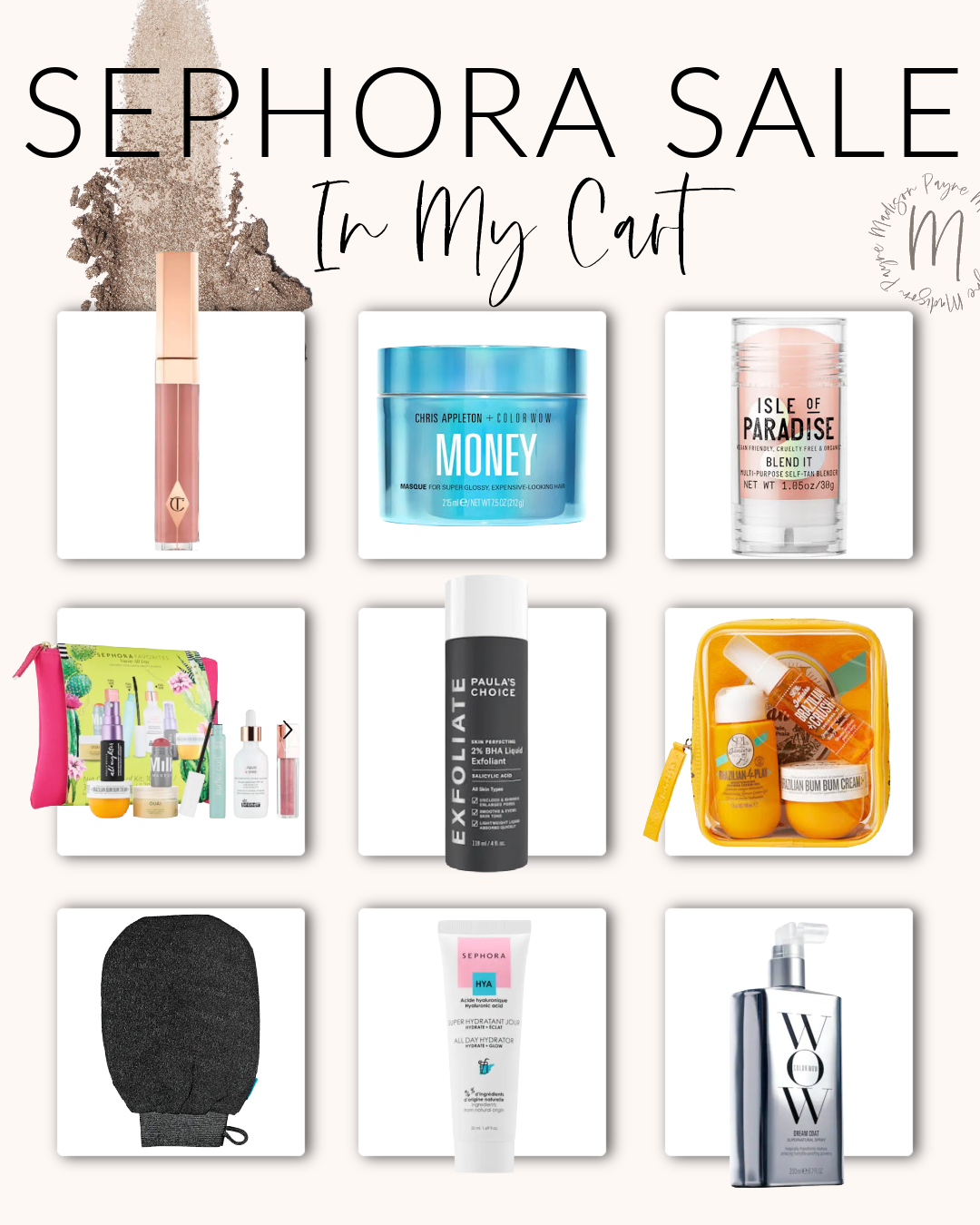 I go ham into the gift sets if its products I already use. Later, in this post I have some of my picks and the ones I already purchased with my pickup order. These are the products that I couldn't wait to add to my cart! Hair Wow is now at Sephora and I couldn't be happier. I would normally have to order it from Amazon or their website directly, so this is awesome to have another option. Isle of Paradise has a blending tan product that I have been wanting to try, so this is the perfect time to pick that up along with a mitt tan remover from St. Tropez. It gets 5 perfect stars and is only $6.50. Stay tuned for that review 🙂 I'm picking up a few products from the Sephora Collection that I've been wanting to try. The Paula's Choice Exfoliate has a 5 star rating and is one of my favorite beauty Youtuber's much talked about product. So, in the cart it goes!
SEPHORA COLLECTION – NOW AT 30% OFF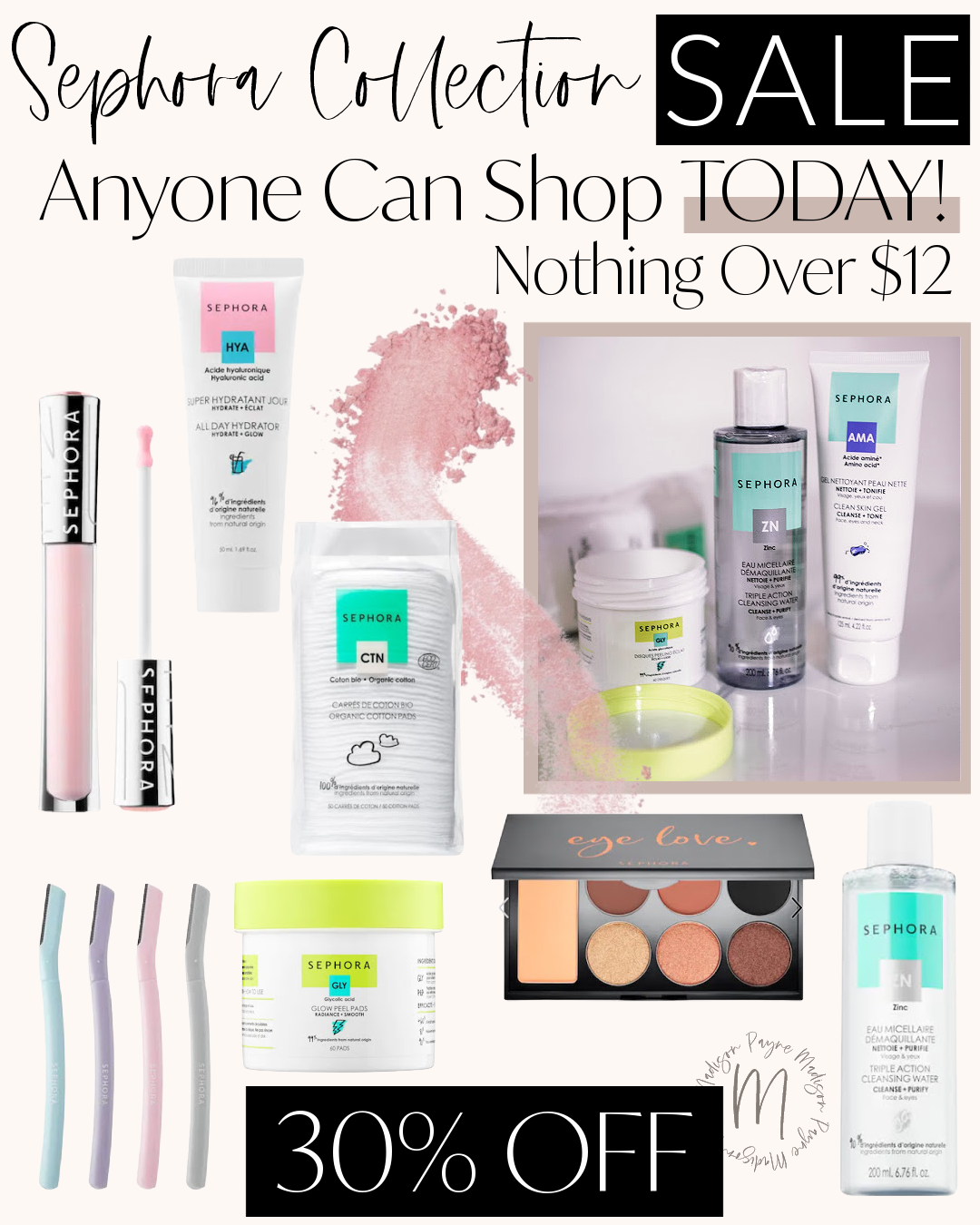 I use several products from Sephora's house brand. In their skincare line, I love how they are categorized by active ingredient, so you can get exactly what your skin needs. Their Eye Love Palettes are reasonably priced at $14, so this sale price makes it less than some drug store prices. They are fantastic and have over 85K hearts on Sephora's site.
The Triple Action Cleansing Water is one of my main go-to products after washing my face. I use the Oversized Cotton Pads. They are only $4 regular price and I just stocked up on them with this order. As far as cotton pads go, they are the best I have ever used. I'm always surprised that I can use a makeup remover, wash my face and then apply this product and still get more off! Yikes! I can't do without it. The Glowing Peel Pads have Glycolic acid and feel a bit like a toner. They brighten and exfoliate the skin. A comparable product is the The First Aid Facial Radiance Pads for $36. The Sephora version are $15 regular price. I would say that the pads feel a bit smaller/thinner, but not enough to make a difference. The Clean Skin Gel cleans, tones and soothes your skin. Use it like a daily cleanser. It has over 23K hearts on Sephora. If you want to try out some of the products, the gift sets here and here are on sale and are such a bargain!
UNDER $25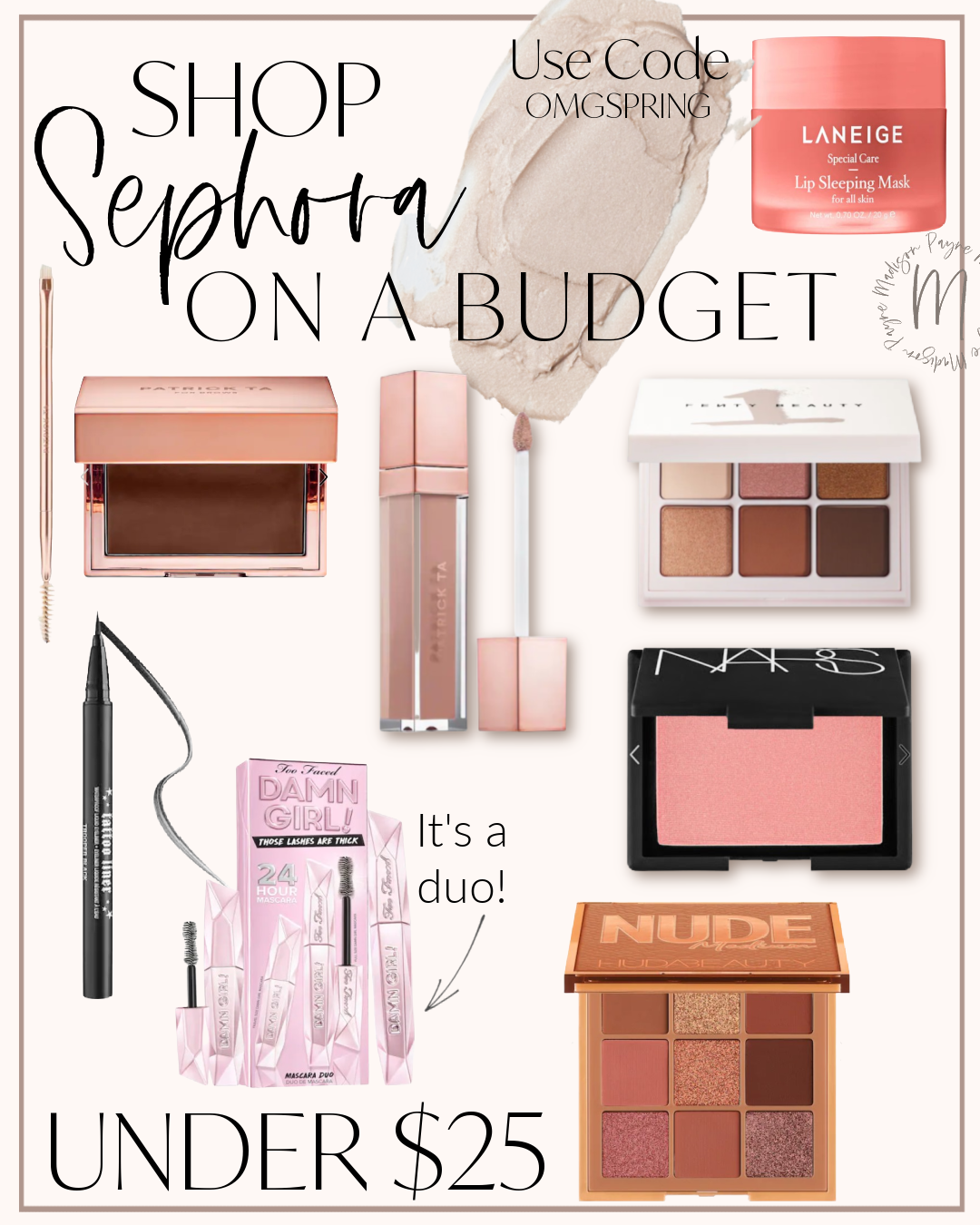 Some of my favorite products of all time are on this $25 and under category. Honestly, it's pretty difficult for me to spend much more than that on color cosmetics. I would rather spend my money on beauty tools and skin care. Your skin is forever! I have gone through several little pots of the Laneige Lip Mask, maybe because of all the mask wearing, but I feel like my lips have taken a beating, so I love to use this sleeping mask at night. I picked up a Fenty Eye Shadow Palette in warm neutral. I've been wanting to try it out and everyone loves this brand. It gets high reviews and I think it is a reasonable price point. The Patrick Ta Brow Wax is officially a holy grail product. If you have been watching me for long, I love EVERY.SINGLE.PRODUCT in this line, which is rare for me. My recommendation with this product is to use the Brow Brush. It is definitely intended to be used together. Another first time purchase for me was the Damn Girl Mascara by Too Faced. It is actually a limited edition that has a travel size for the same price by itself. The Nars Blush and KVD Tattoo Liner are in the mix as well.
I love the Huda Beauty products and wanted to try out the Nude Obsession Eye Shadow Palette for summer. I think I will love the lighter colors for some of those natural makeup days.
STOCK UP ON HOLY GRAIL PRODUCTS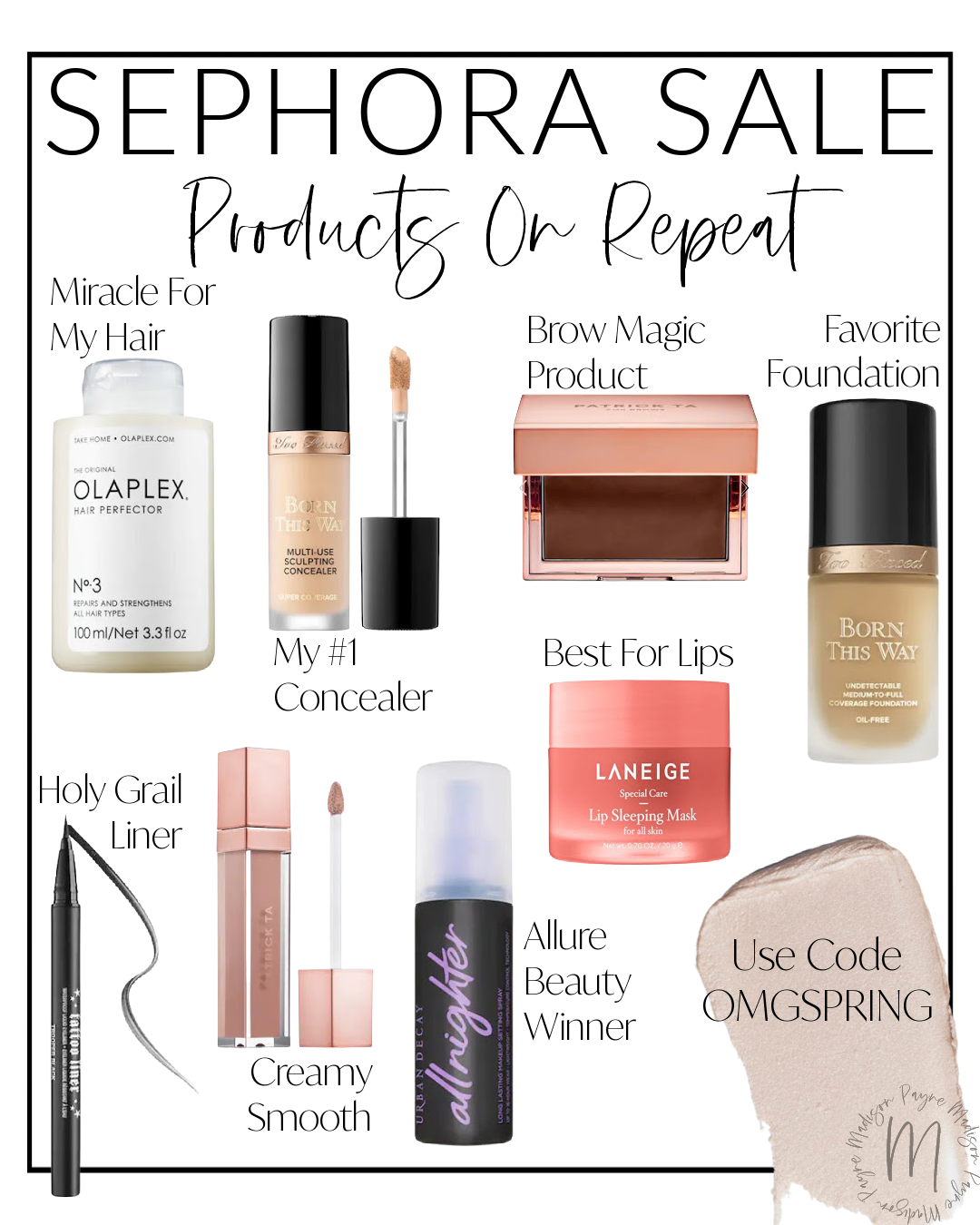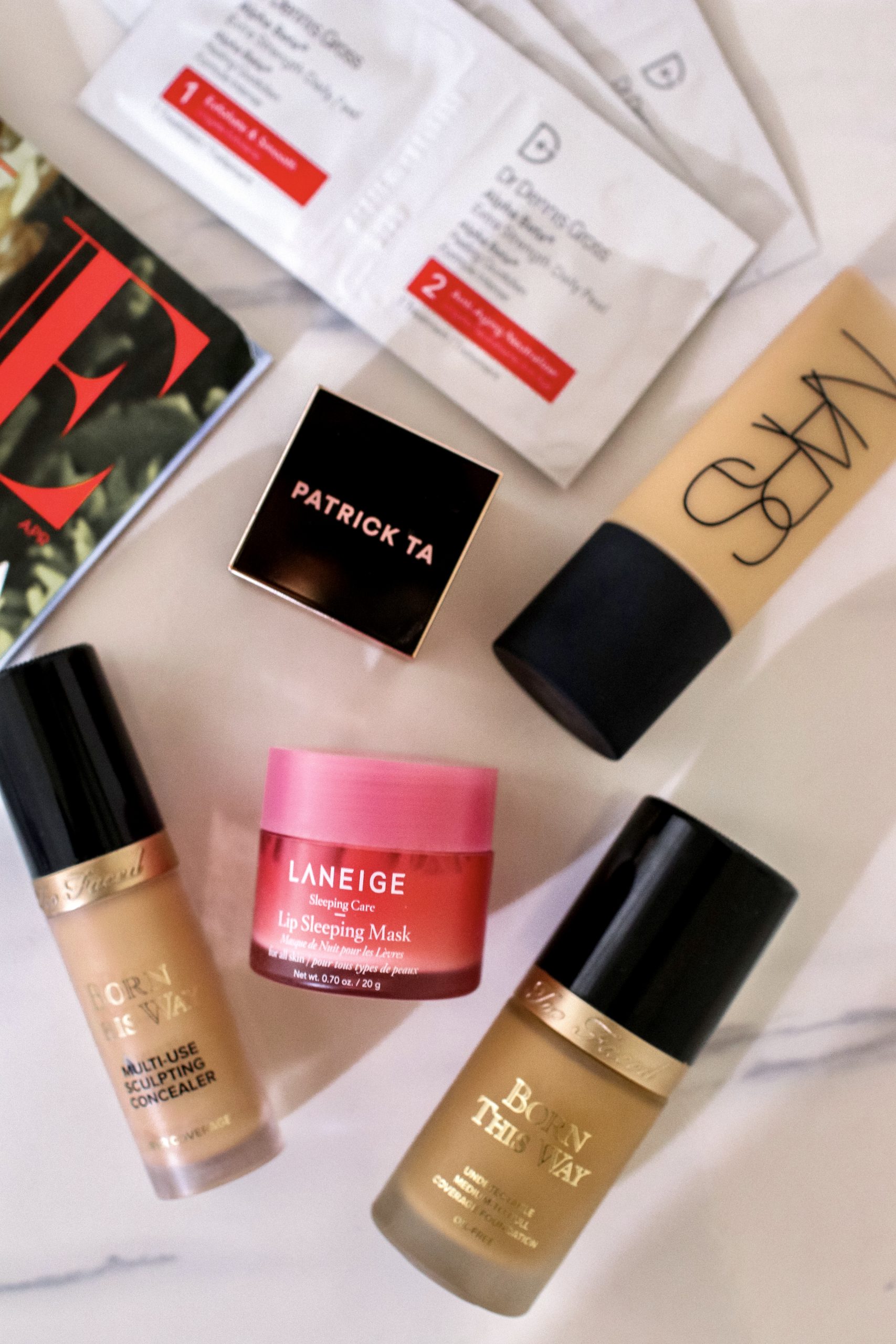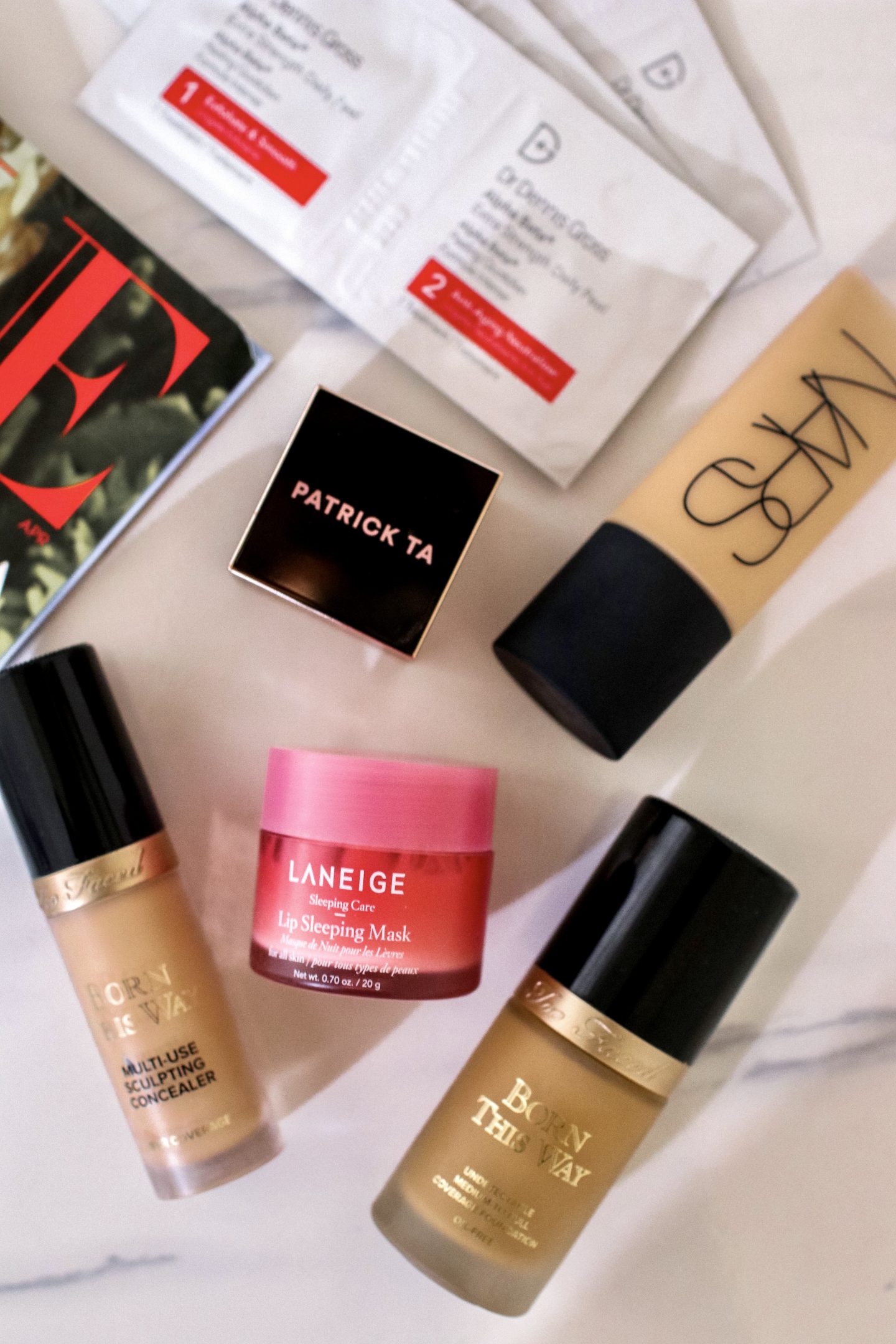 Some of my favorite hair products are from Olaplex. I recently tried the No. 7 Bonding Oil and I loved it. I can use this with my extensions and it helps with damaged hair. It repairs and restores in about 10 minutes. Also, a little goes a long way, so one bottle will last awhile. You will notice a difference within one or two uses and I would recommend using it once a week for normal hair or to maintain healthy hair. 2 to 3 times a week if it needs a major overhaul.
GIFT IDEAS & SETS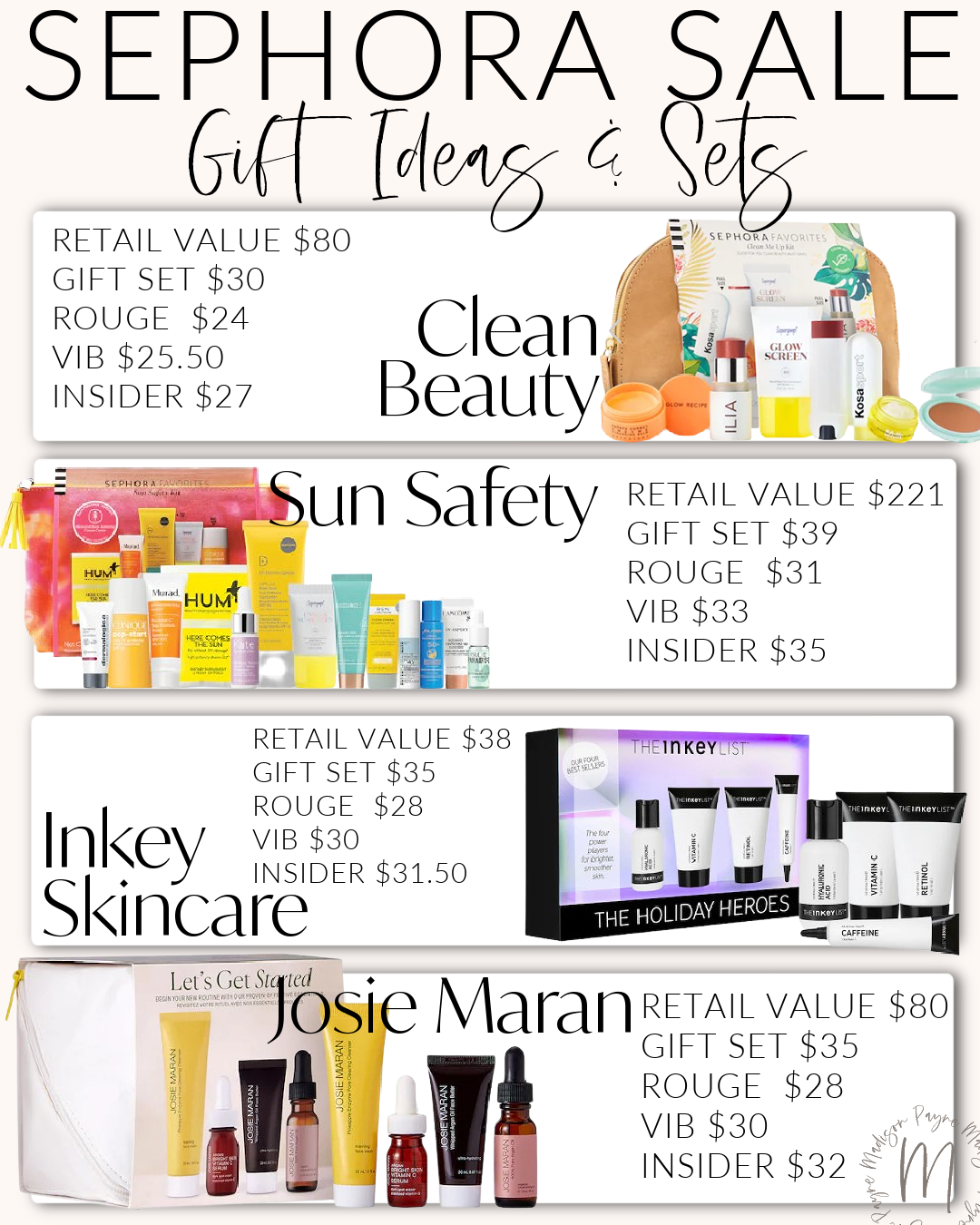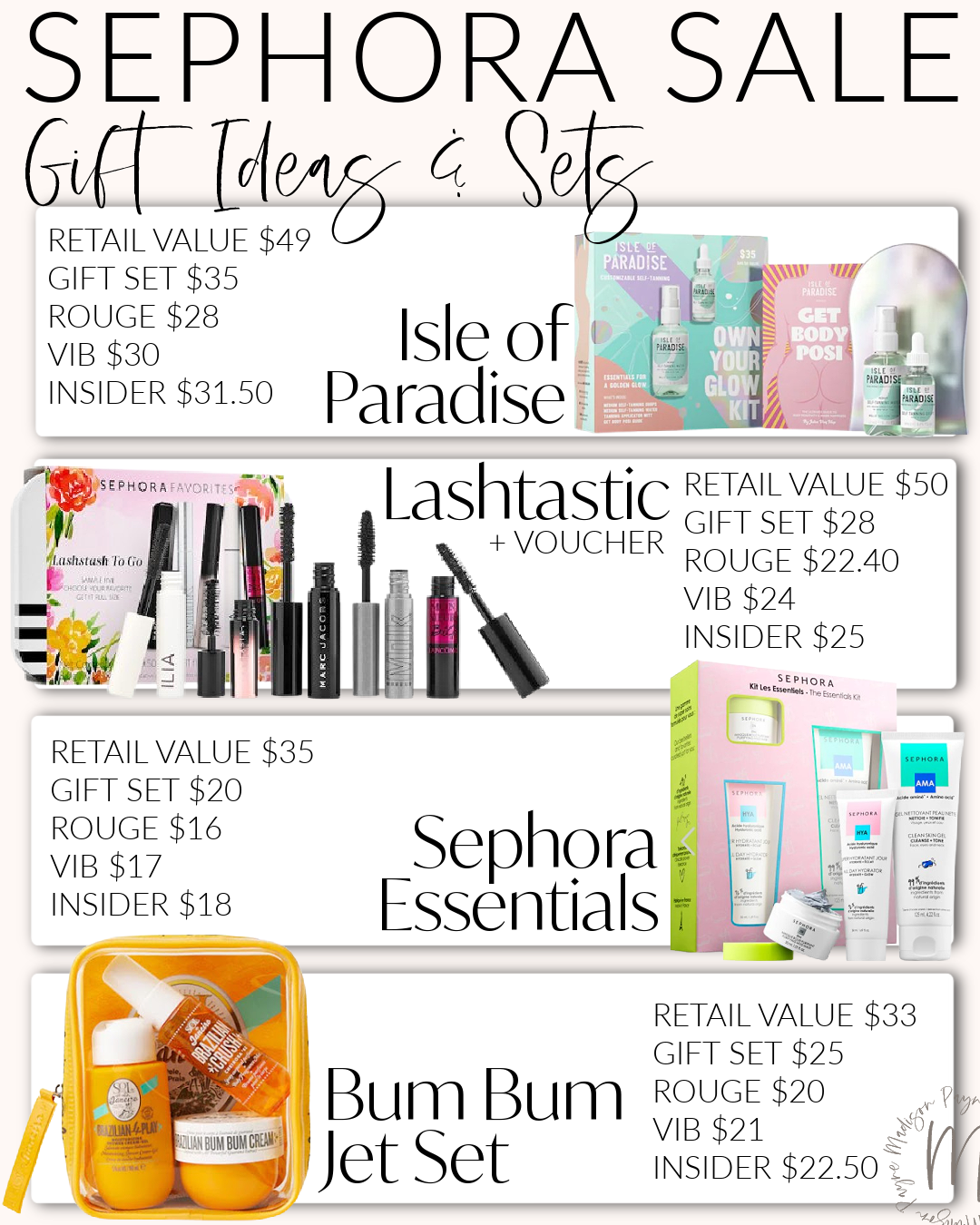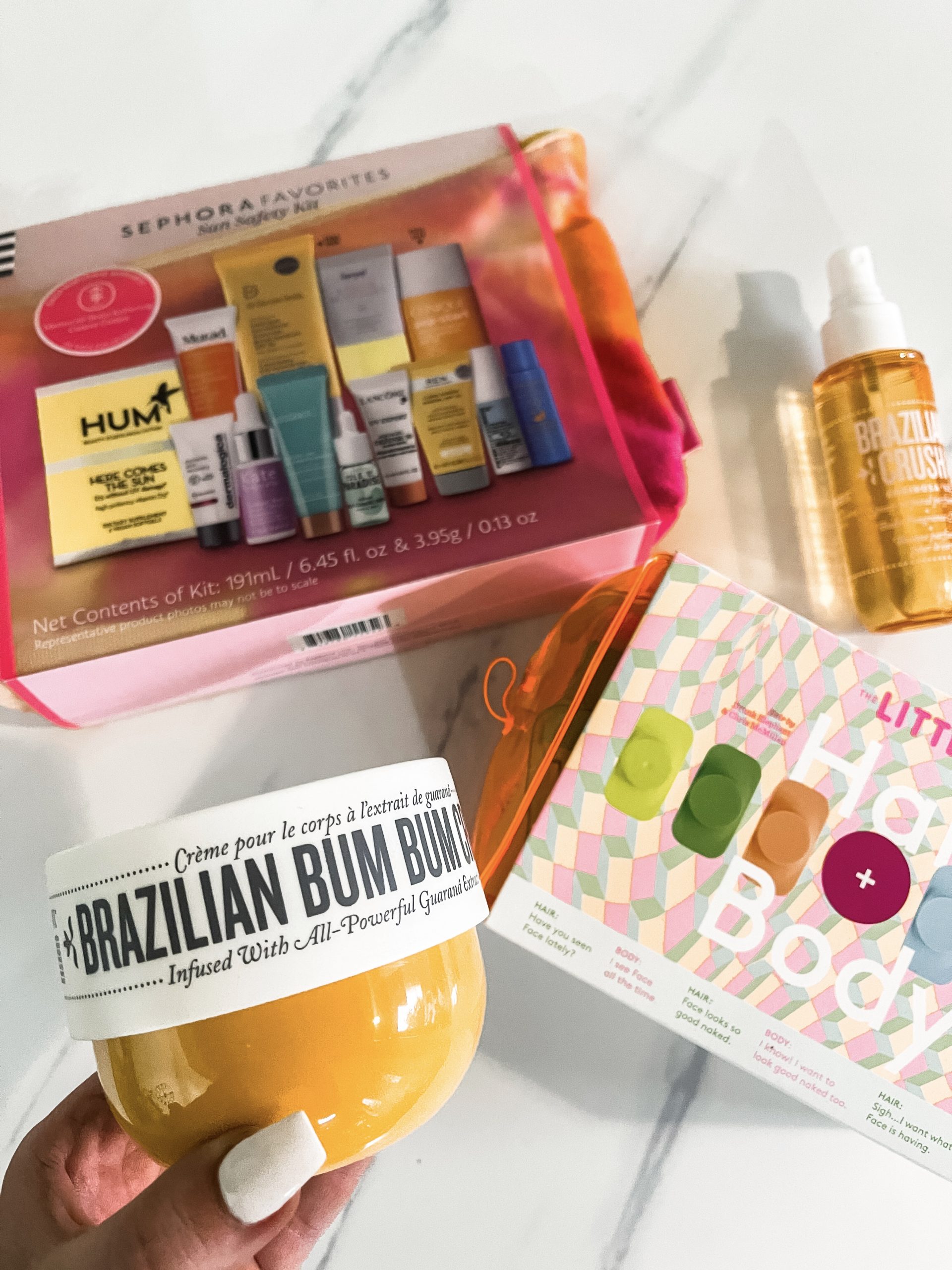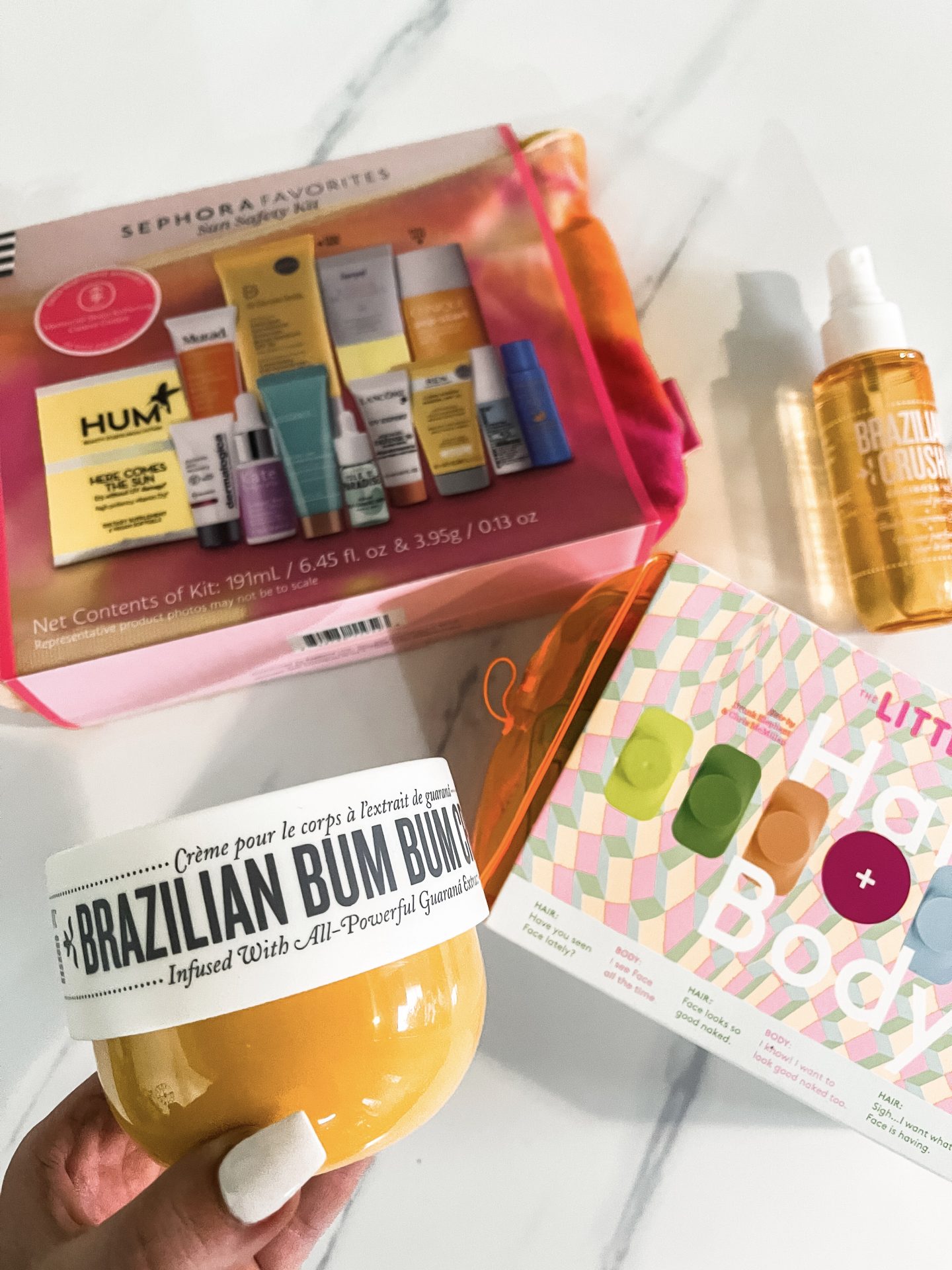 The Bum Bum Cream smells like vacation and I love to even put the spray in my hair. It can be pretty pricey, so if you want to try it out, consider the gift set for about $20 right now on sale.
SPLURGES AND BEAUTY TOOLS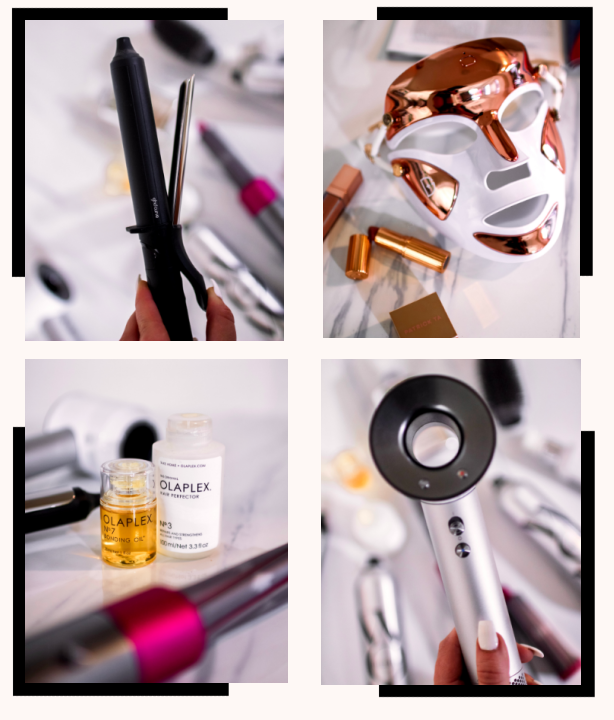 The Sephora sale is the best time to invest in beauty tools. Some of my favorites are the Dyson blowdryer, GHD 1 -inch curling iron, Dyson Airwrap (in the gift set) and the Dr. Dennis Gross' SpectraLite.
Some of the best beauty deals right now aren't at Sephora. Better deals can be found on HSN or QVC all year long. Don't forget to follow me on Instagram and the LTK app to keep up with daily deals and Today Special Values.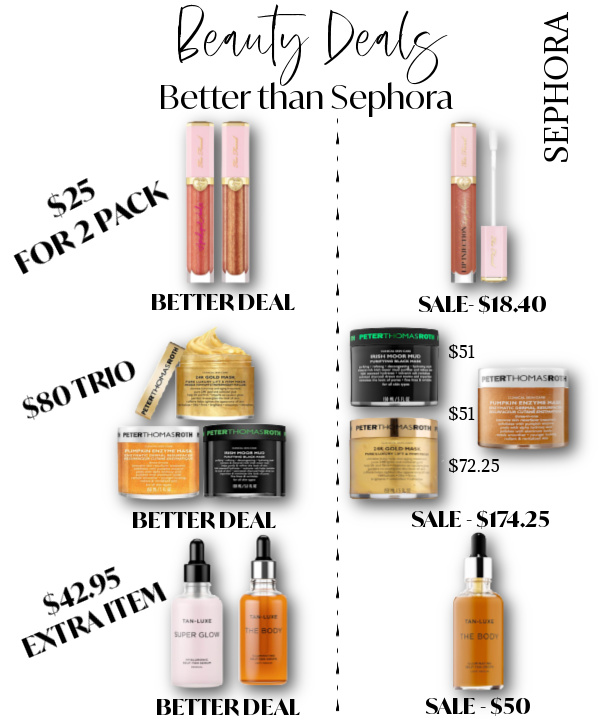 Have fun and I hope you get everything in your cart!