Vests of all kinds are currently trending for fall! Sweater styles, preppy, oversized, argyle, button front, cropped and v-necks. Anything goes with this current trend.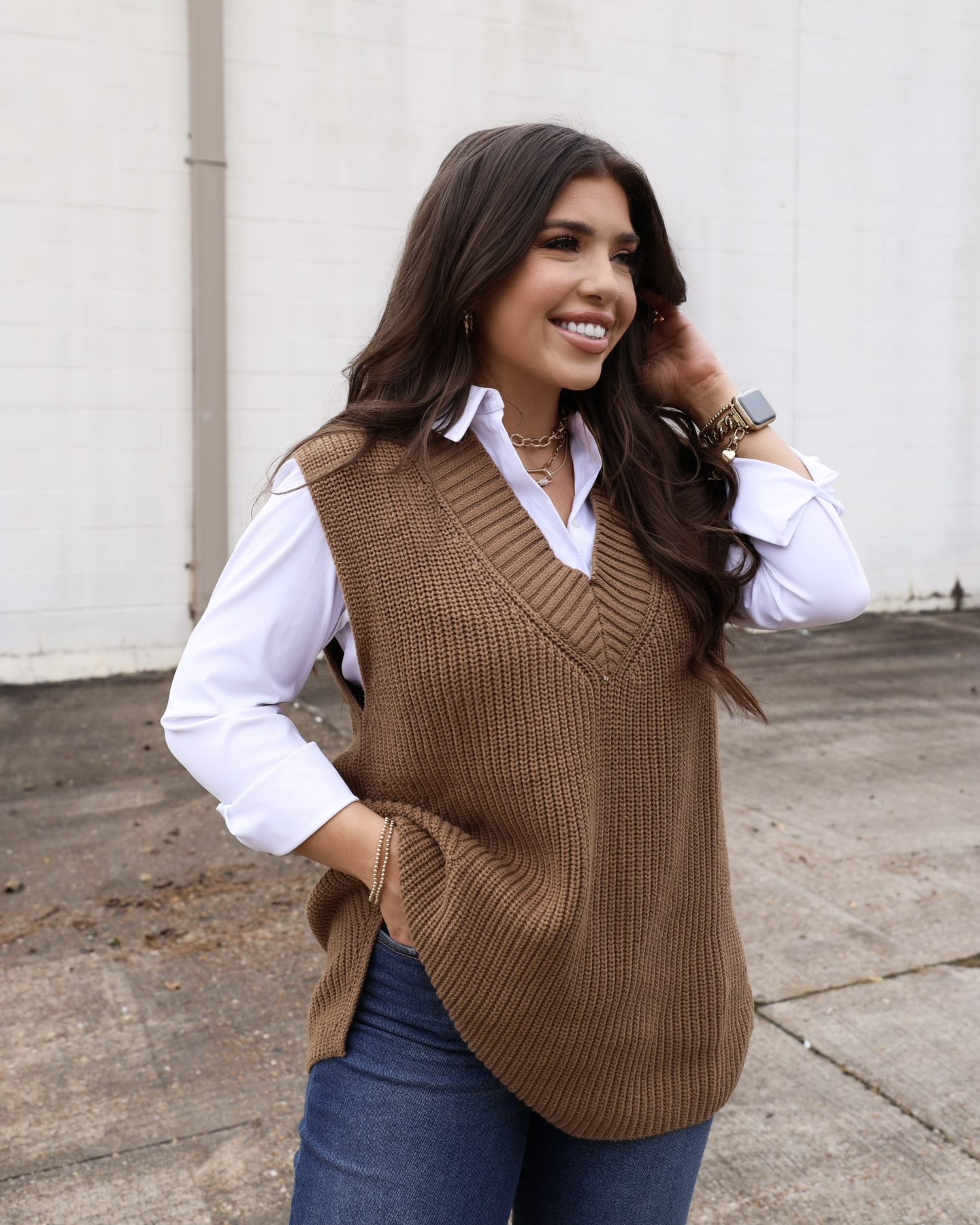 One of my top picks this season is an oversized v-neck style that looks great dressed up a bit or down with your favorite pair of leggings. And score, it's less than $16 at Walmart right now. It comes in three wearable colors, a camel brown, black and winter white. They are all winners. It's made of a cotton/acrylic blend. No need to size up to get the oversized look, I'm wearing a medium.

Three colors to choose from [camel brown + white + black]

Jewelry I'm wearing in the photo:

Looking for my budget handbags this fall? Click HERE to check out my blog post on the ones I will be wearing all season long!
Until Next Time!