August's top 10 most loved items said goodbye summer and hello fall. From shackets and sweaters, to a great pair of jeans that are going to welcome cooler days.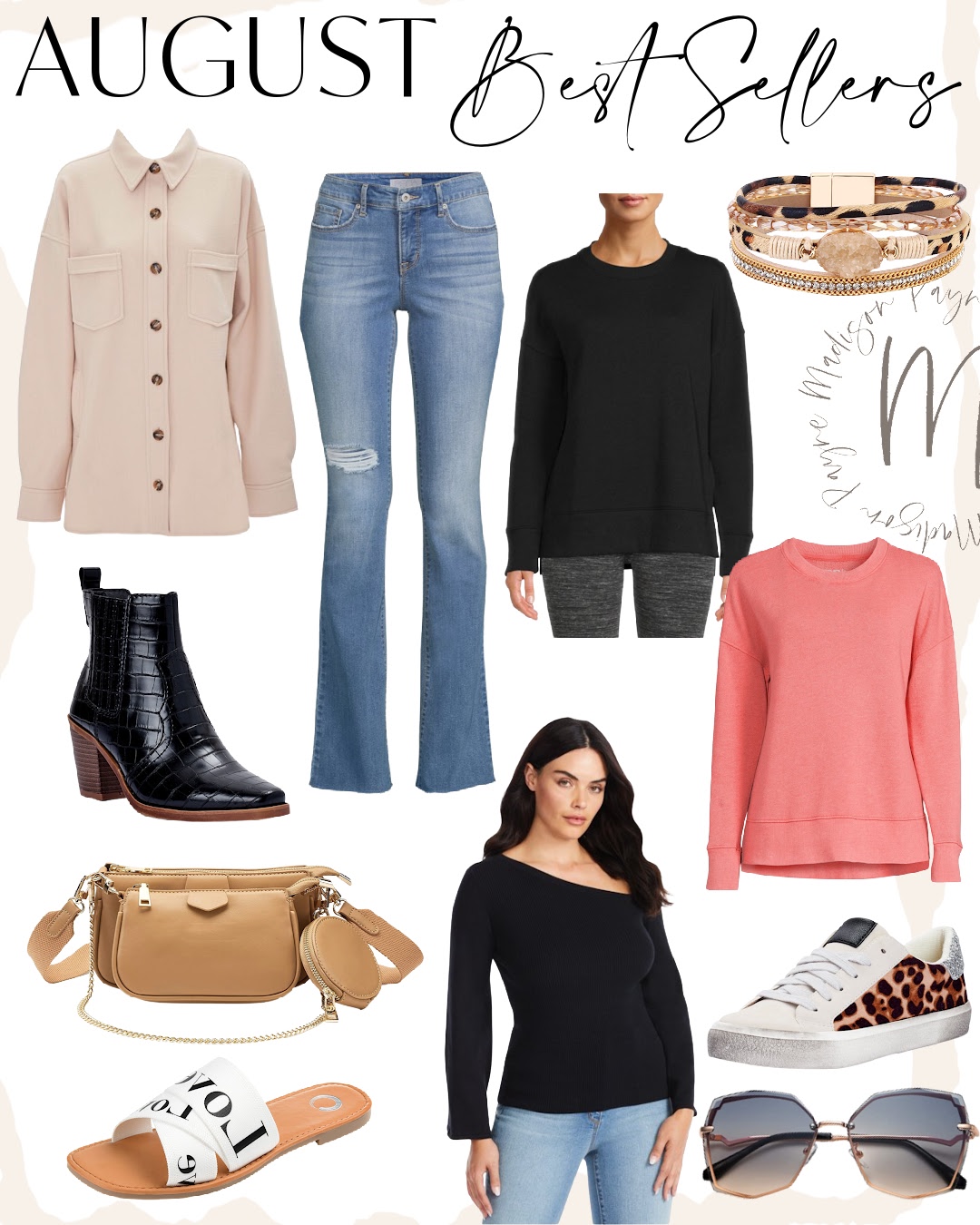 CREAM SHACKET [slight oversize fit] | JEANS [fit tts] | BLACK CREWNECK [relaxed fit] | LAYERED BRACELETS | PINK CREWNECK [relaxed fit] | BLACK CROC BOOTIES [fit tts but has pointed toe] | CROSSBODY | LOVE SANDALS [fit tts] | BLACK OFF SHOULDER SWEATER [fit tts] | SNEAKERS [fit tts] | SUNGLASSES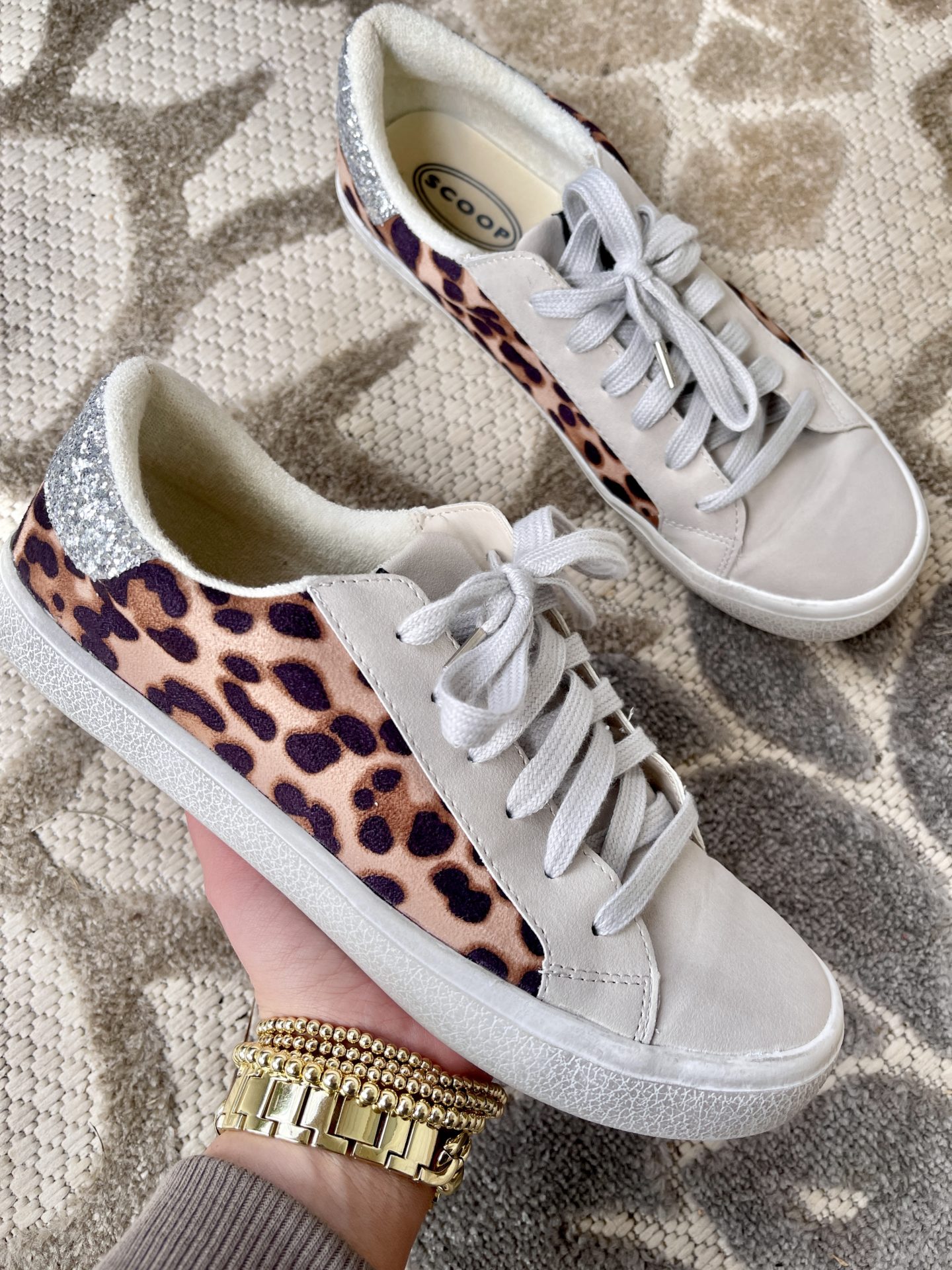 No surprise these Time and Tru sneakers made it into the August's top 10 most loved. They are designer inspired with the leopard print and added glitter detail on the back.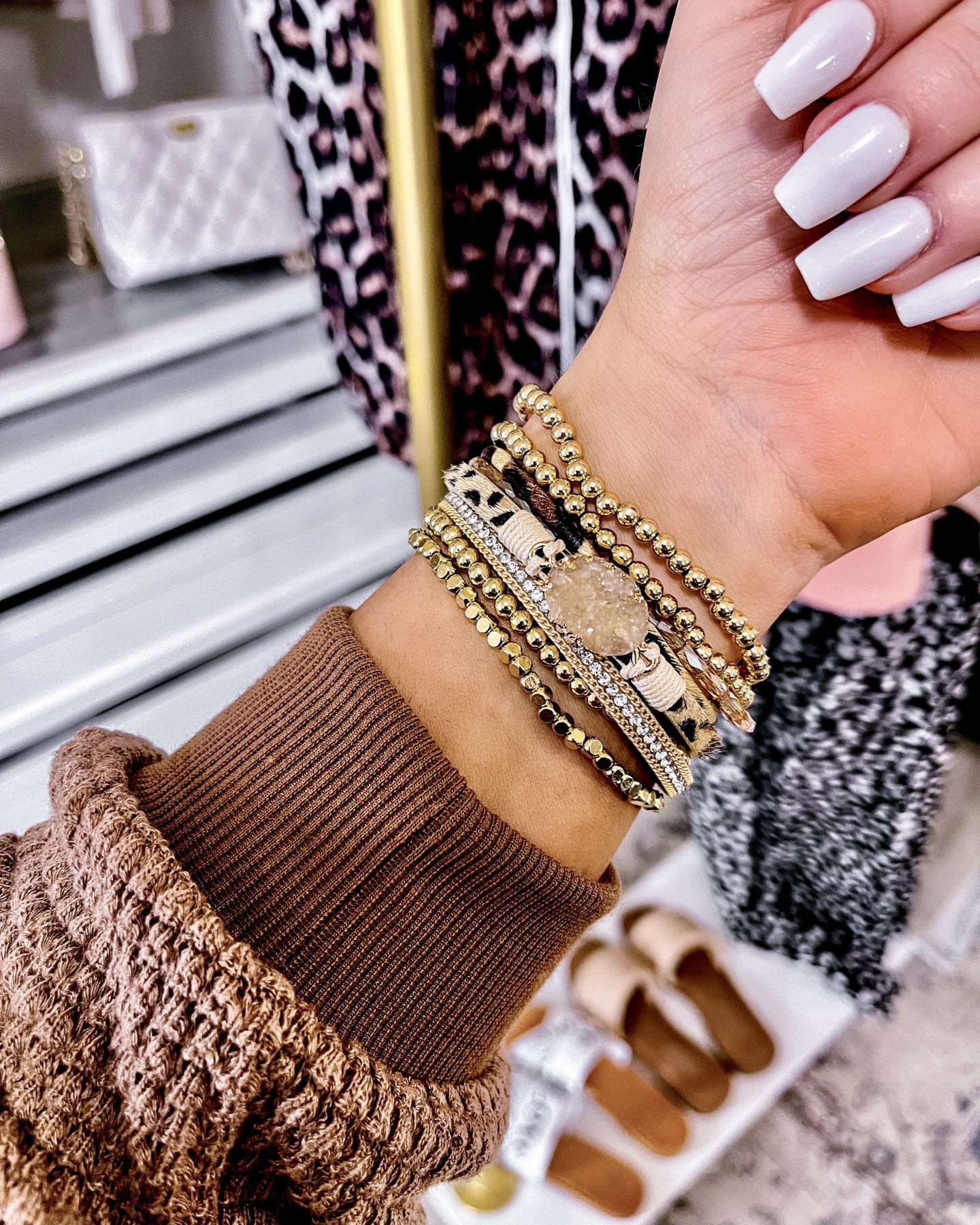 This stacked bracelet from Amazon quickly became a favorite and best seller. It has a magnetic clasp that holds four bracelets together for a stacked look. Several styles to choose from.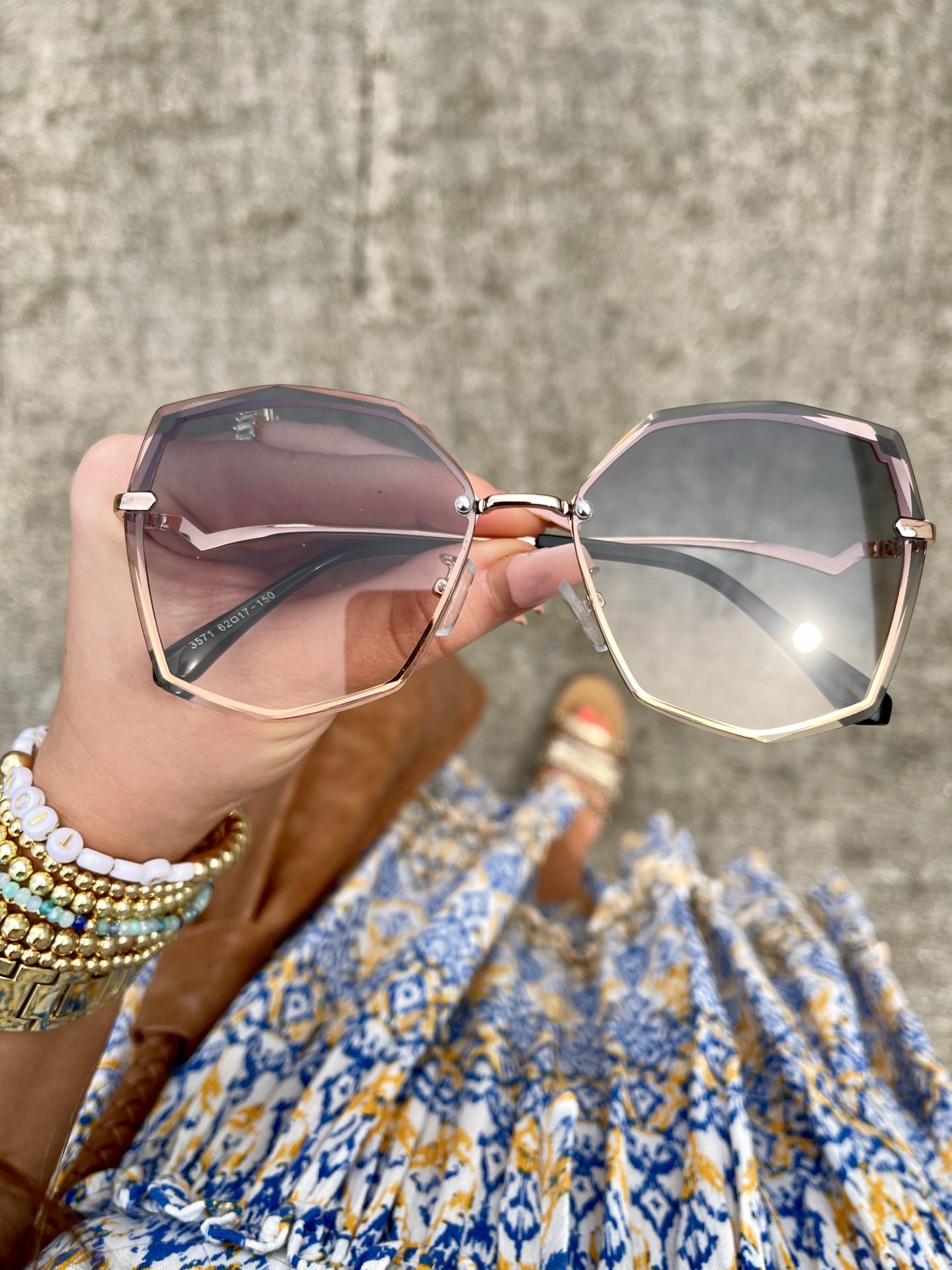 Amazon has some of the best budget sunglasses, this pair included. The geometric shape and gradient lens makes them stand out and gives them a unique and flattering look for all different face shapes. Shop the designer version HERE.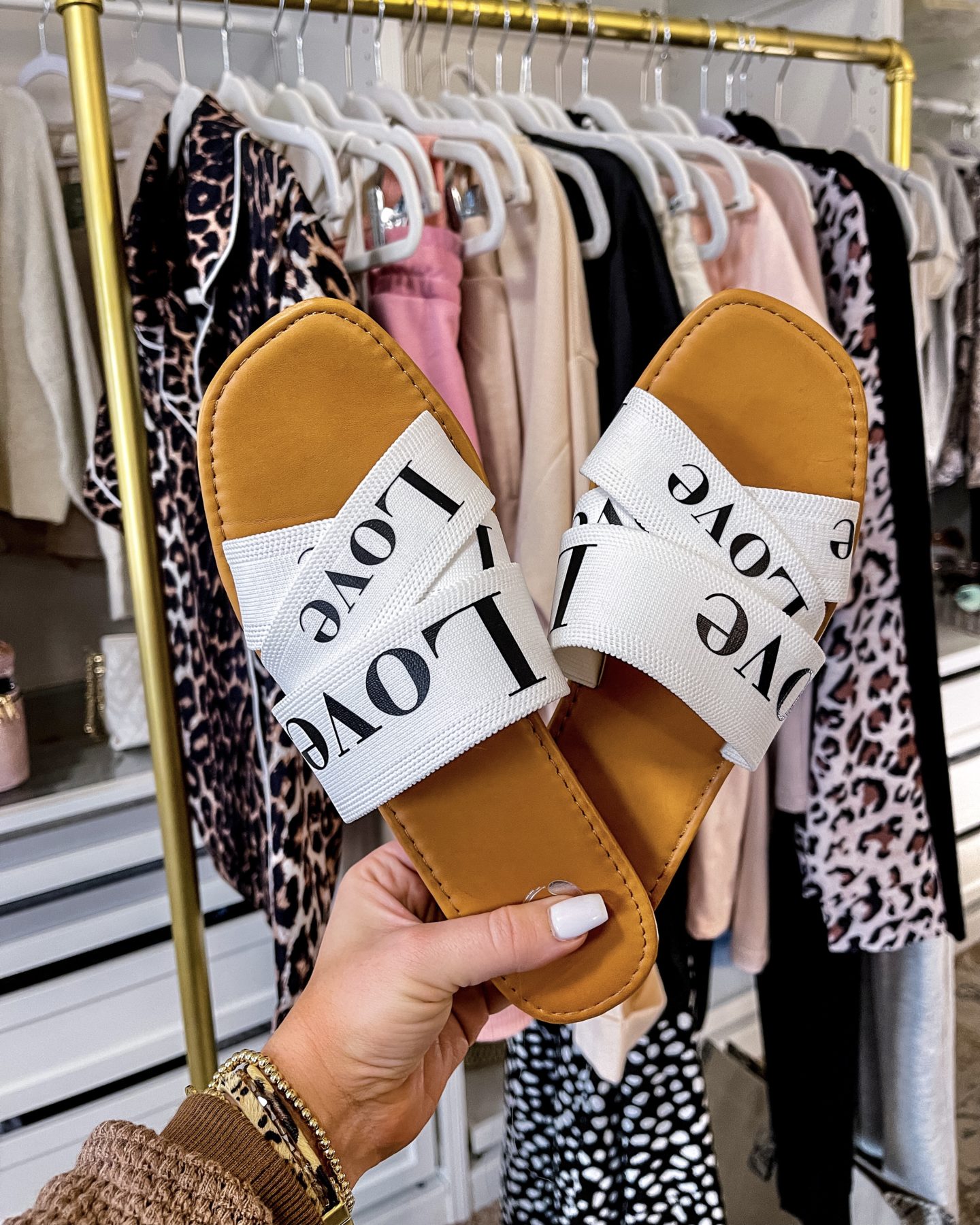 These "Love" sandals from Amazon look a lot like the designer Chloe pair, but for a fraction of the price. They both have elastic bands and brown bottom soles. They fit tts (whole sizes) and also come in black and pink.
Interested in trends for fall? Click HERE, for Trending | Shackets.
Until next time!