Walmart has some of the best designer looks for less. Below are some of my favorites that are in stock rn.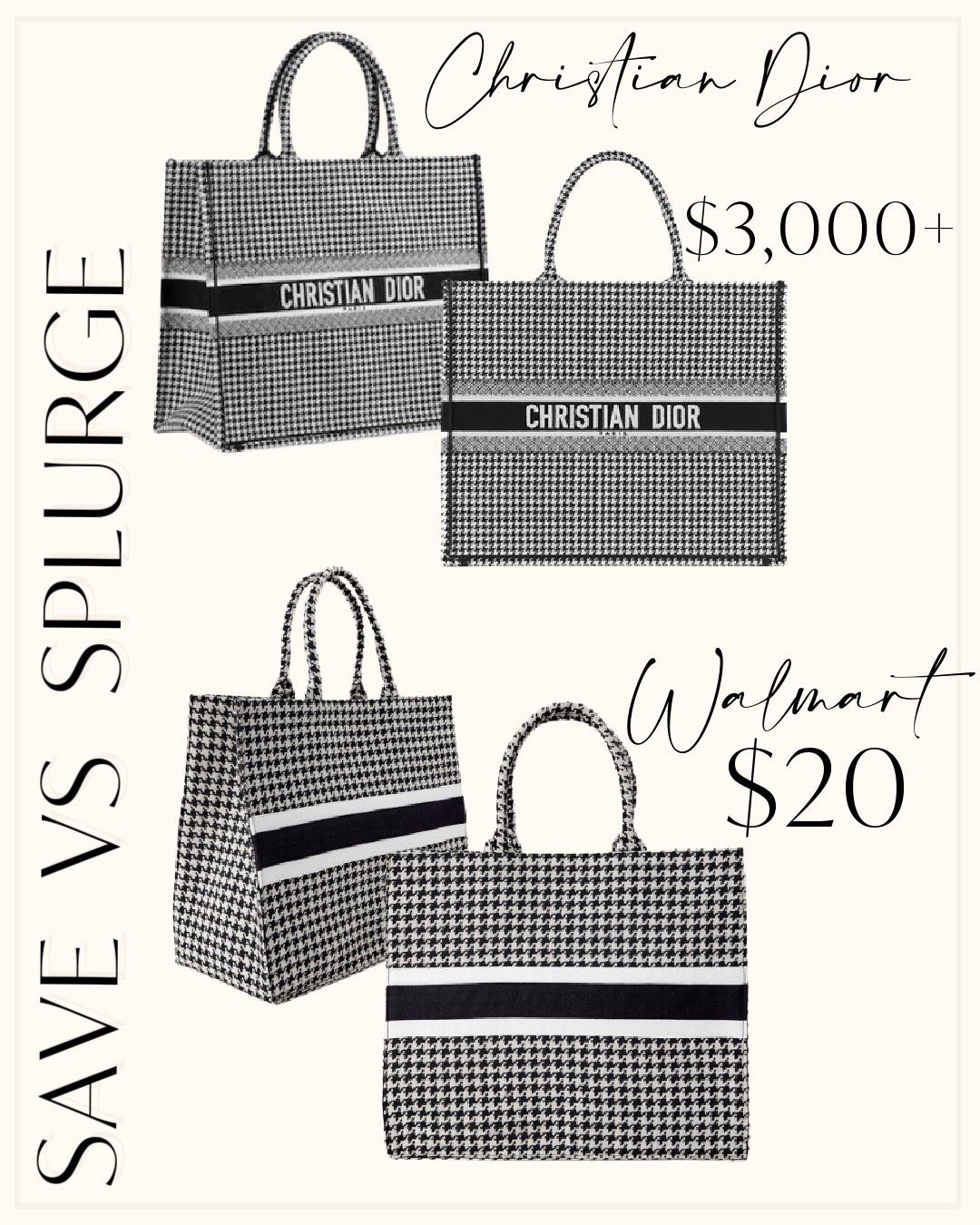 SAVE AT WALMART | SPLURGE WITH DIOR
This Christian Dior dupe is only $20! This houndstooth Book Tote from Dior is more than $3,000, but Walmart's version looks similar for $20. Would also look great monogrammed. If you are familiar with the Dior Book Tote, it's a similar size. It has a large open compartment with a interior zip pocket on one side and two small slip pockets on the other. It also comes in a warm tone version.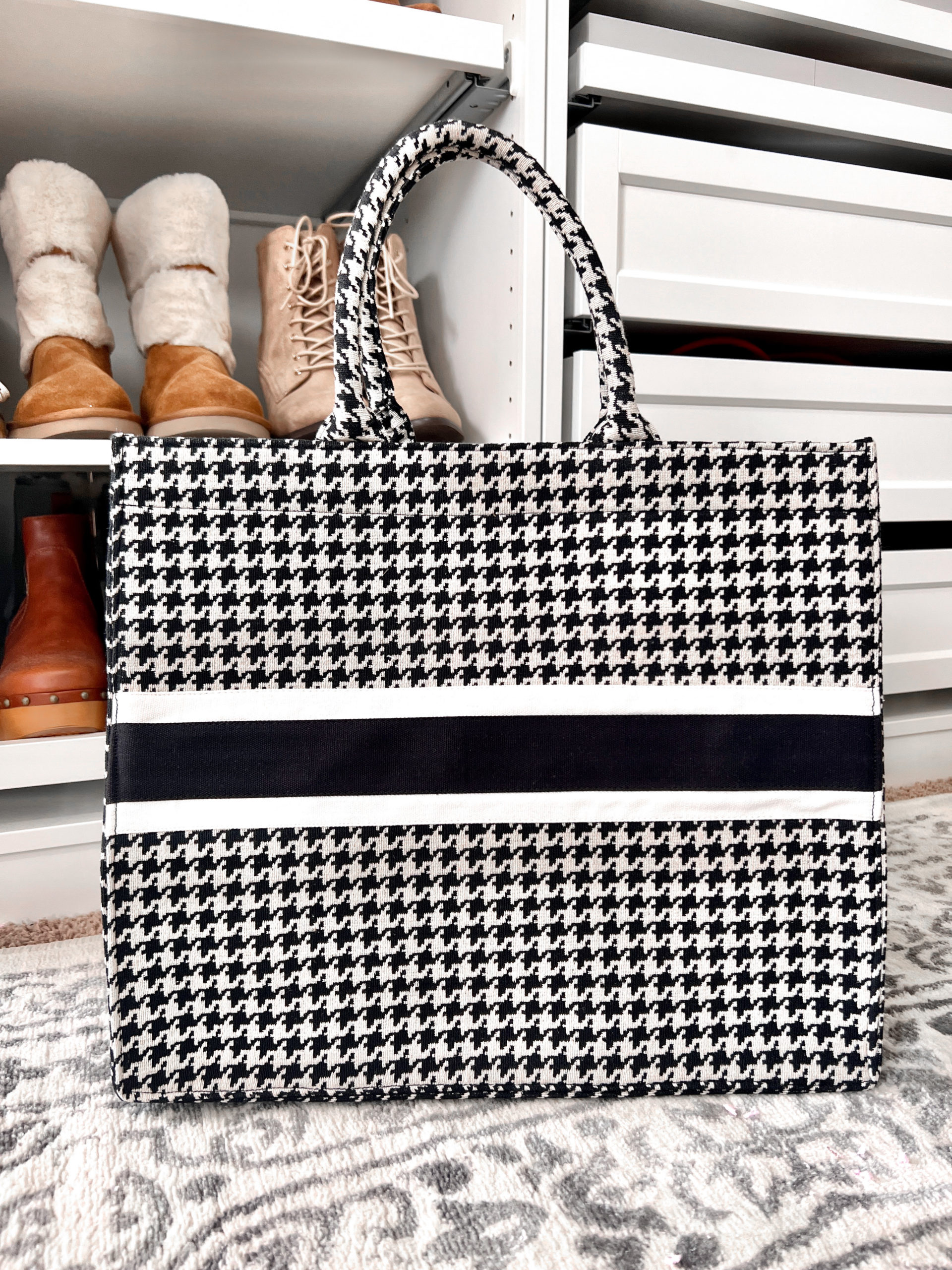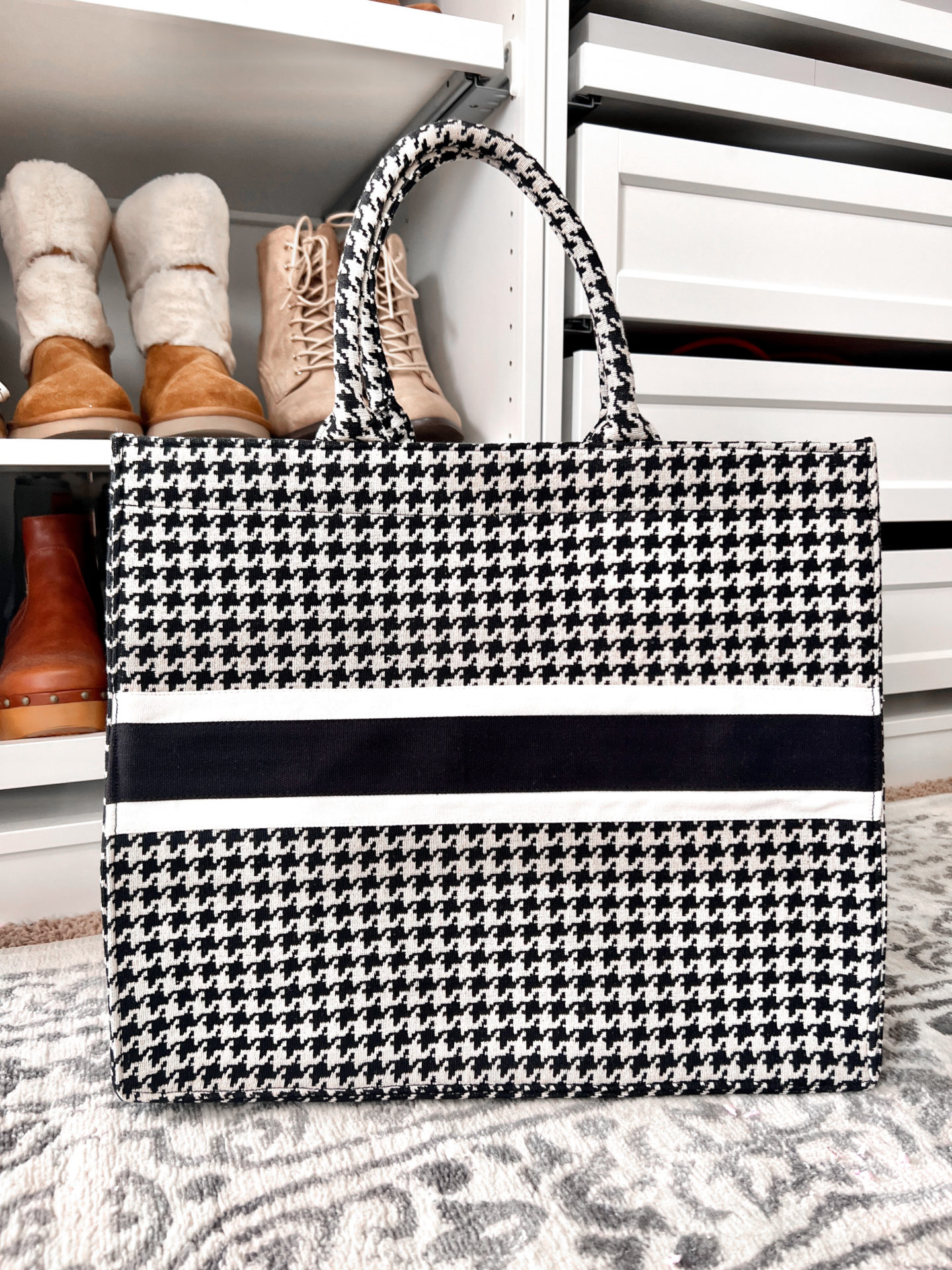 Trend alert! Sherling is one of the most popular looks this season! From sweaters to bags, it is everywhere. The UGG version of this shearling boot is $150, or you can get the Walmart sherpa version for under $30. What a steal!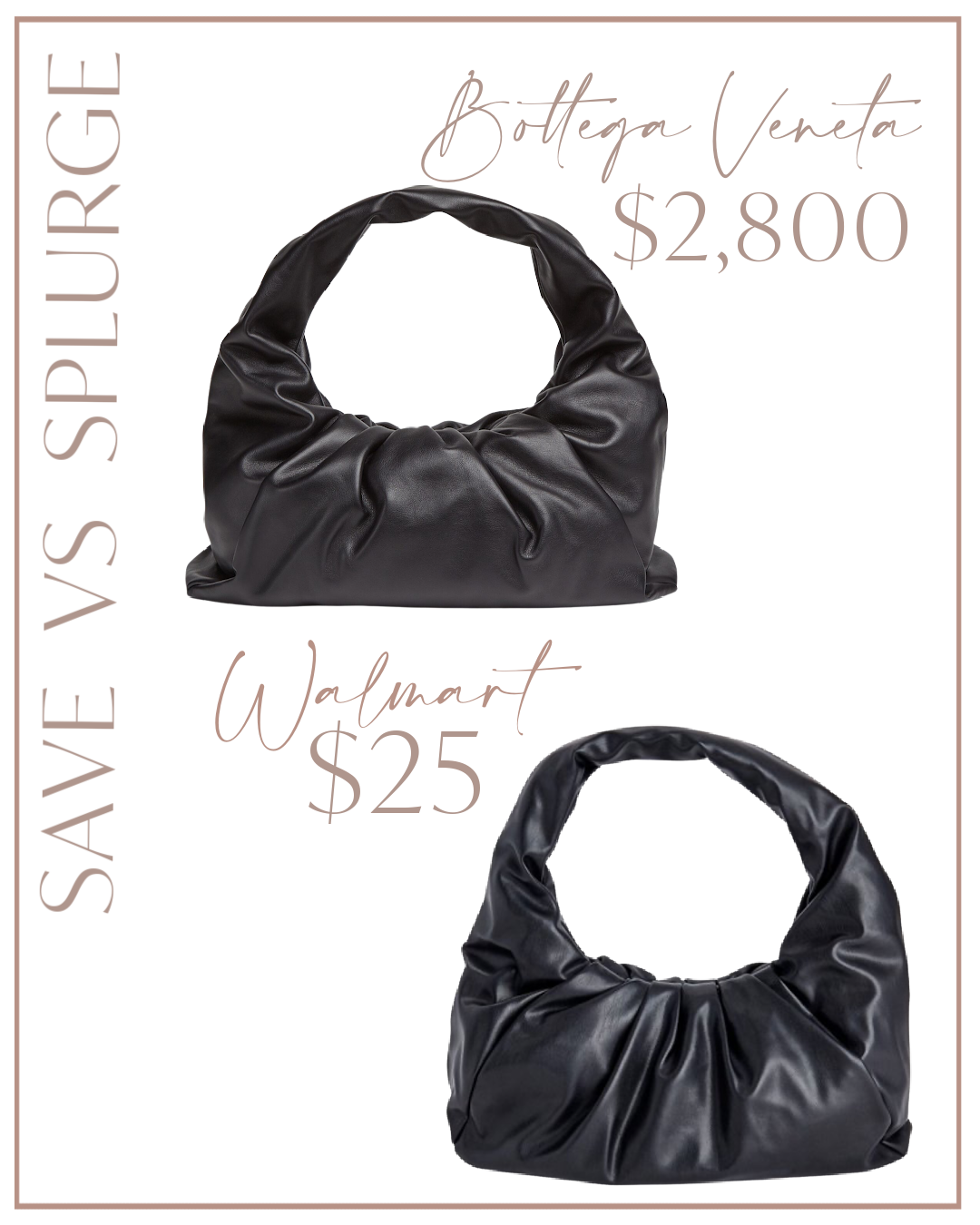 SPLURGE – BOTTEGA VENETA | SAVE – WALMART
This is one of my favorite bags from Walmart. The oversized puffy trend in basic black can be worn with almost anything, get the look for under $25 vs. Bottega Veneta for $2800.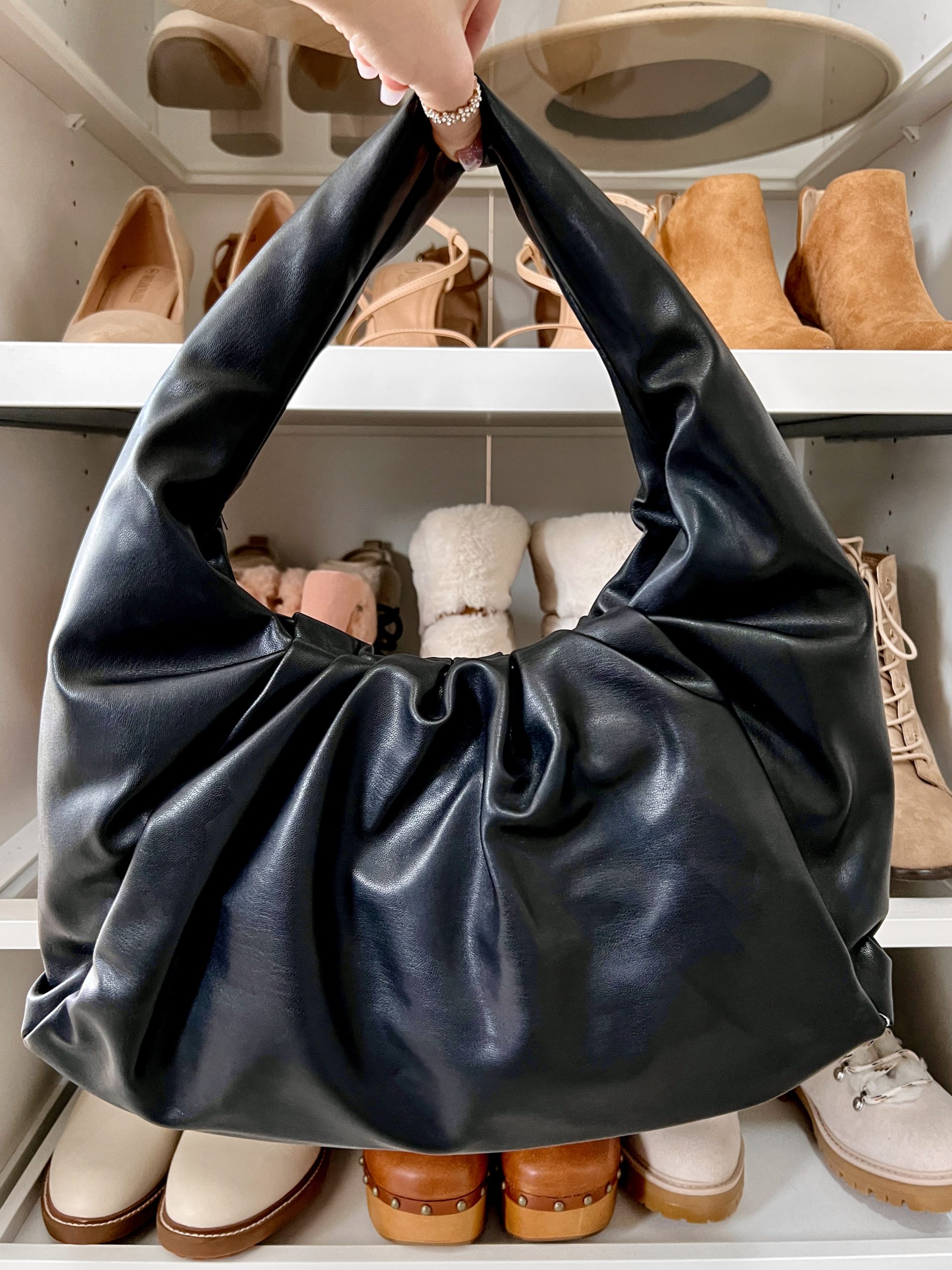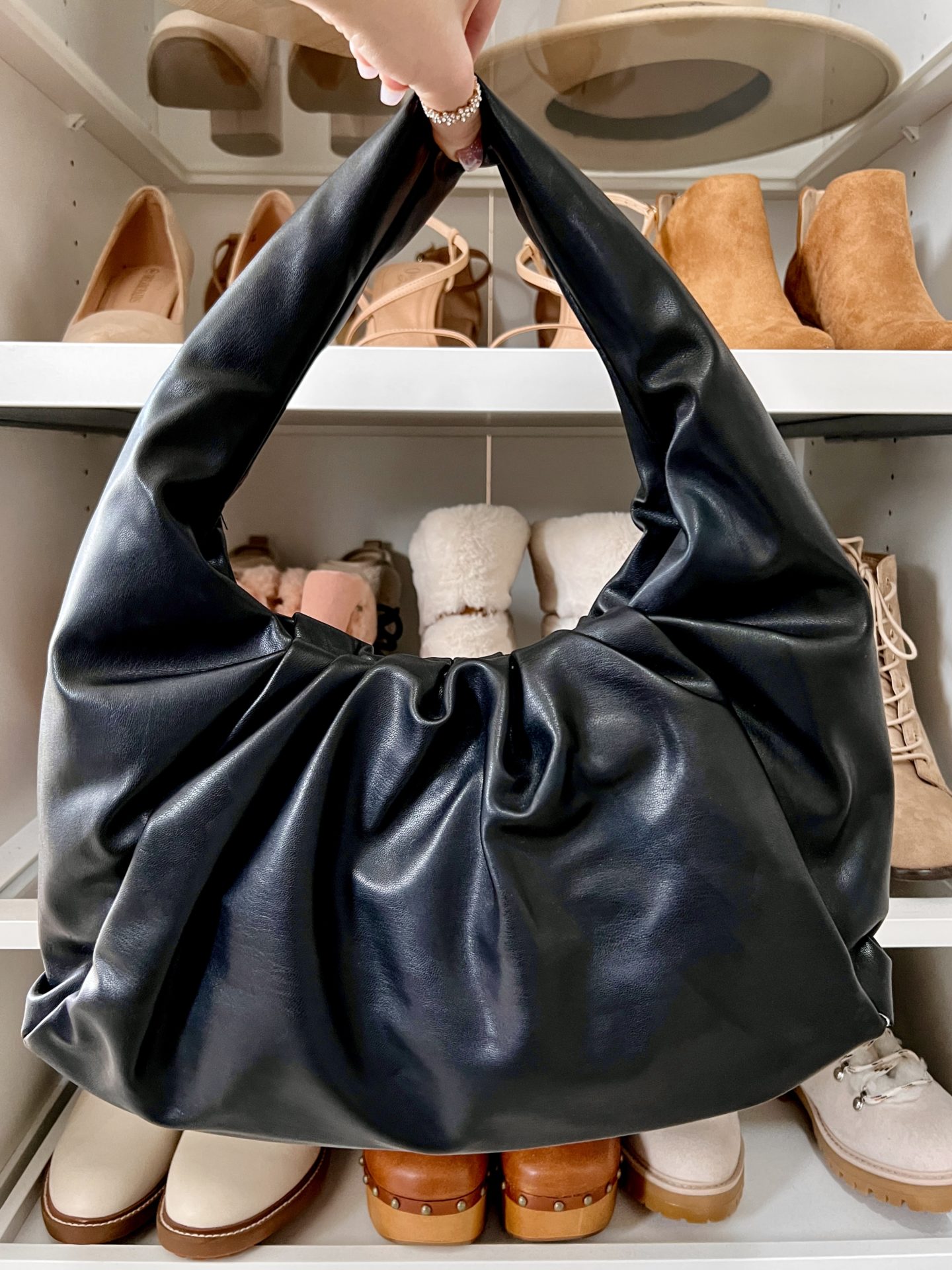 Another great UGG look-a-like are these boots. They have the signature UGG style and they are great quality as well. They fit true to size. Spend $170 or $20?!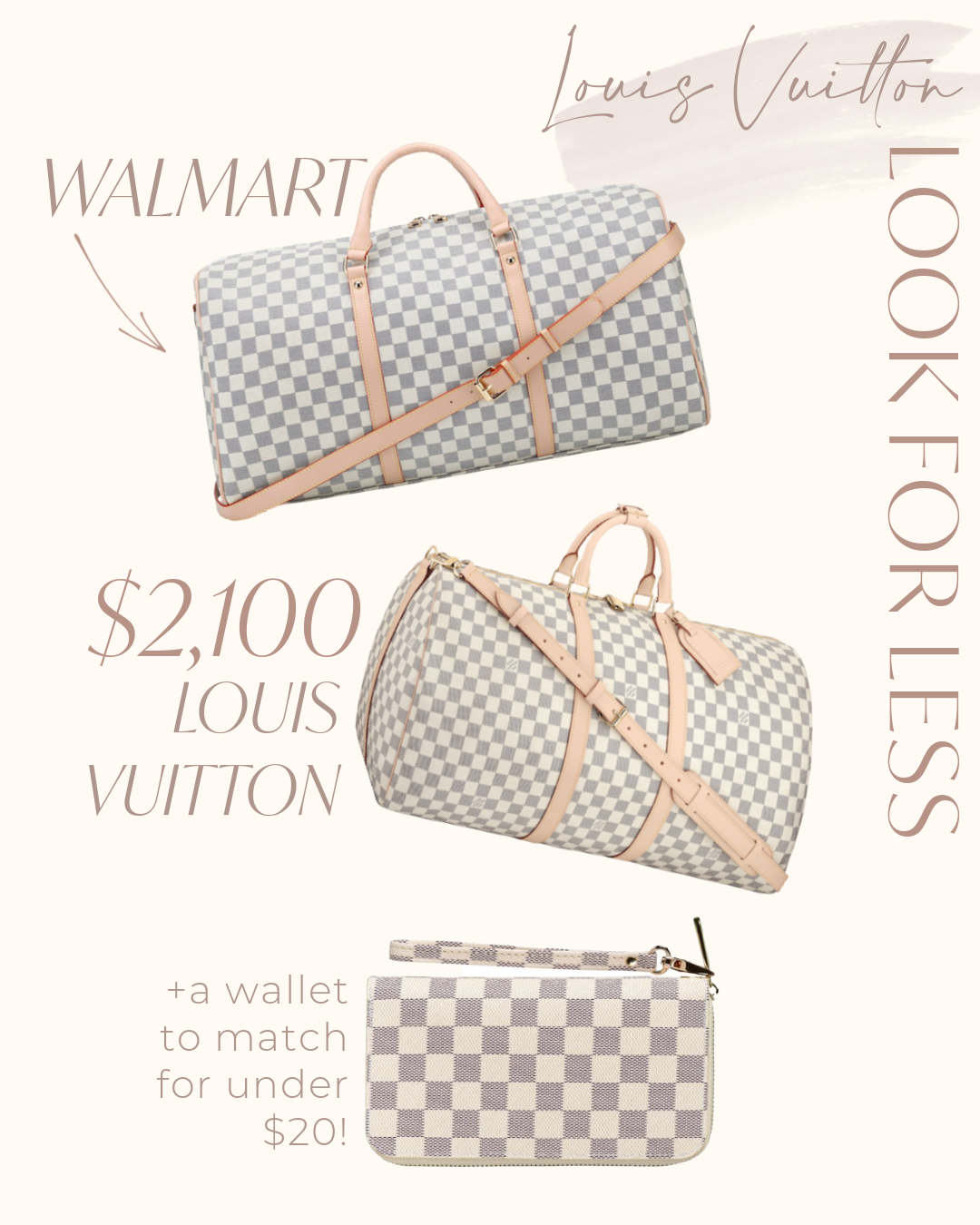 WALMART DUFFEL | WALMART WALLET
I've shown this duffel since the Spring and it has continued to be a favorite with all of you. Similar in size to the Louis Vuitton Keepall Bandouliere 50, it is a fantastic to travel with. The wallet is also back in stock and has the same look as the LV Zippy Wallet that retails for $850.

The designer version of this bag is over $280. The Walmart tote is such a close dupe! It's a very trendy look in a wearable size. On sale right now for $13.58.

$1,000 vs. $28? The Walmart version fits true to size, size up if you want to wear a thicker sock. Heel on both is about 3.5″ inches.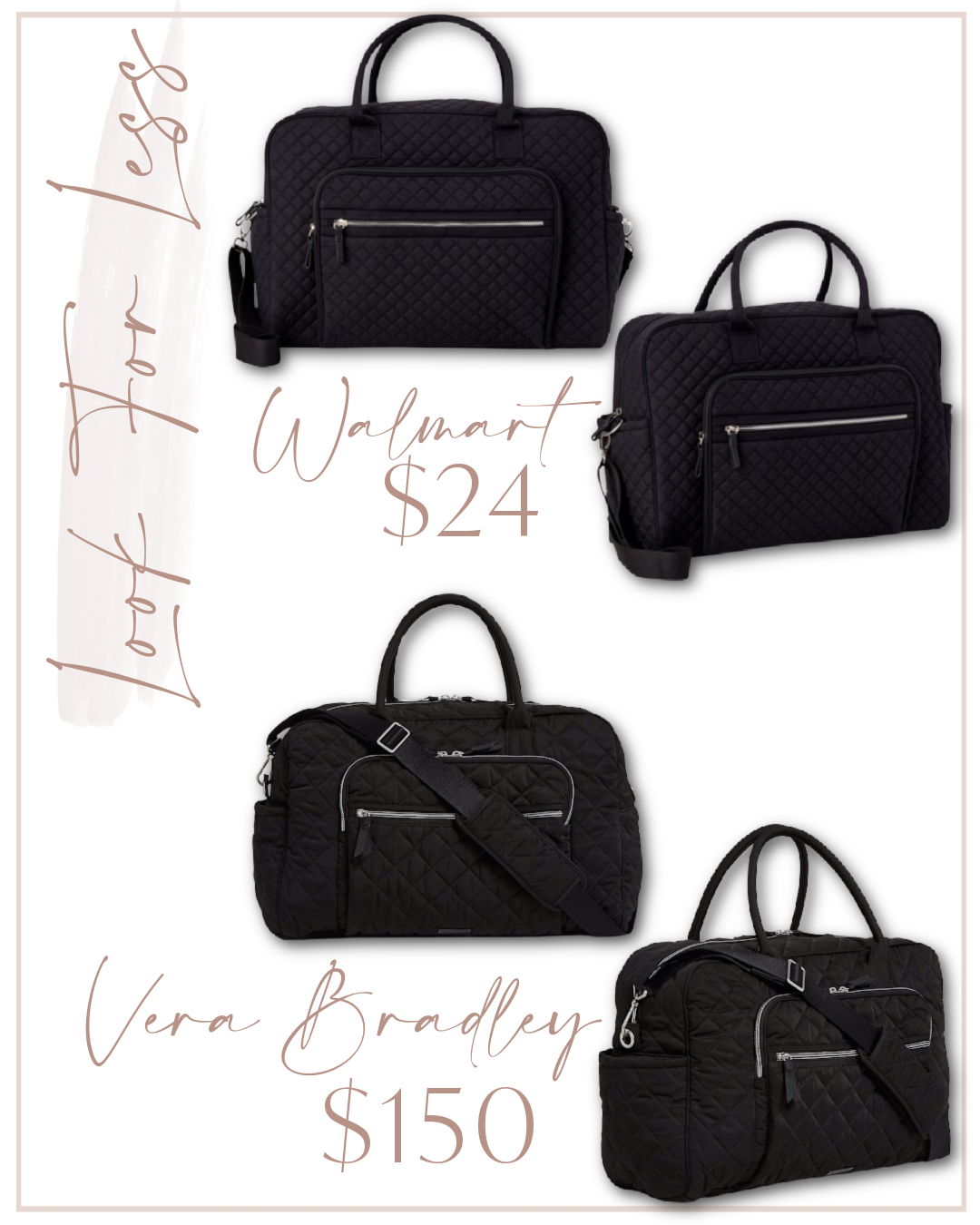 SPLURGE – VERA BRADLEY | SAVE – WALMART
Vera Bradley has a classic travel tote in a black quilted pattern for $150. Get the look with Walmart's version with the same type of design, a trolley pocket, an extra long padded strap and exterior pockets to make traveling an ease.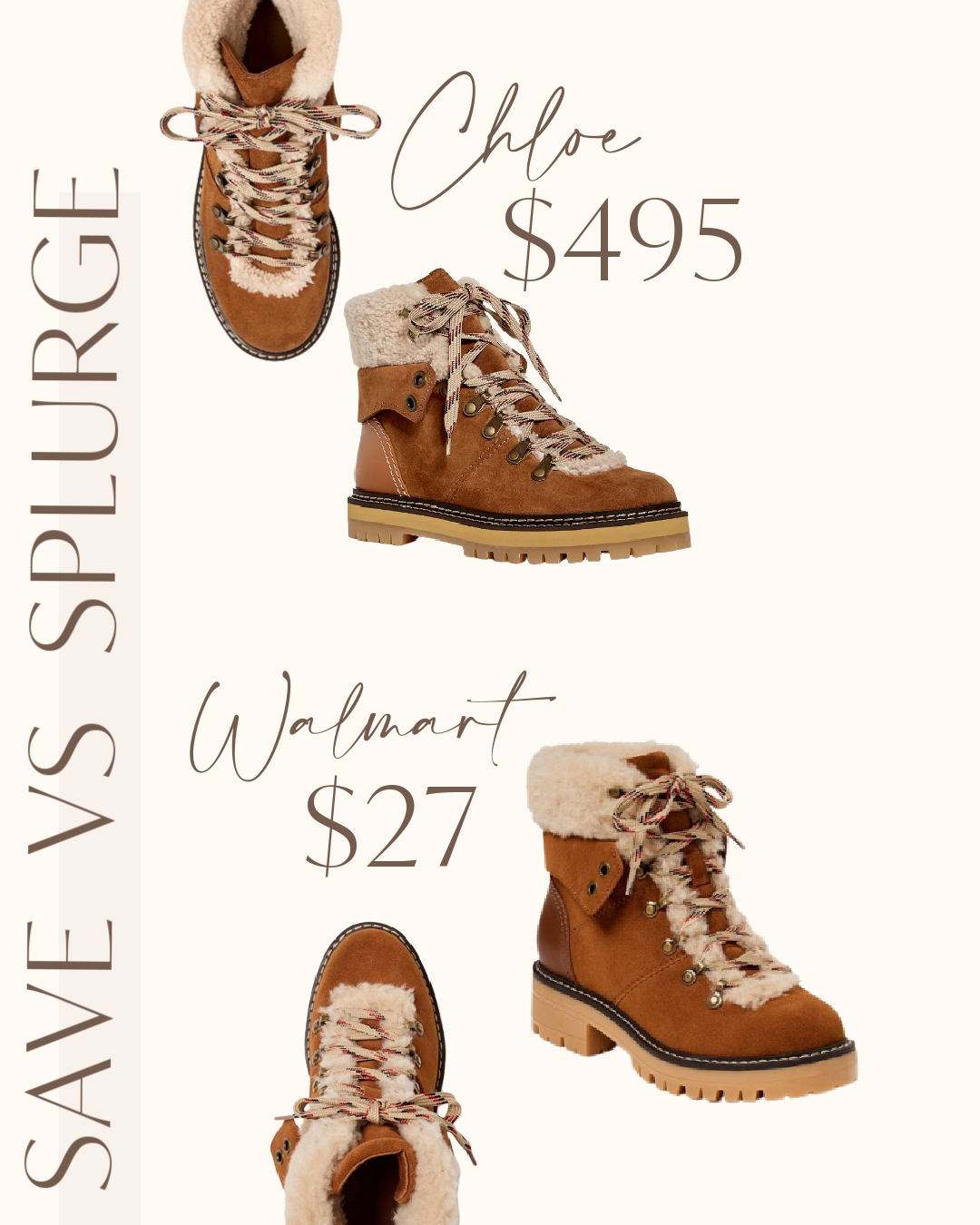 SPLURGE – CHLOE HIKING BOOTS | SAVE – WALMART
These Chloe ($495) hiking boots were featured in their fall 2021 preview and they have continued to grow in popularity. Get a similar look with the dupe from Walmart for only $27! Even down to the alpine laces, this has the designer vibe.

Walmart is currently having a huge end of the year clearance. Check out my post, 100+ Fashion Items on Sale Now, HERE.
Until Next Time!