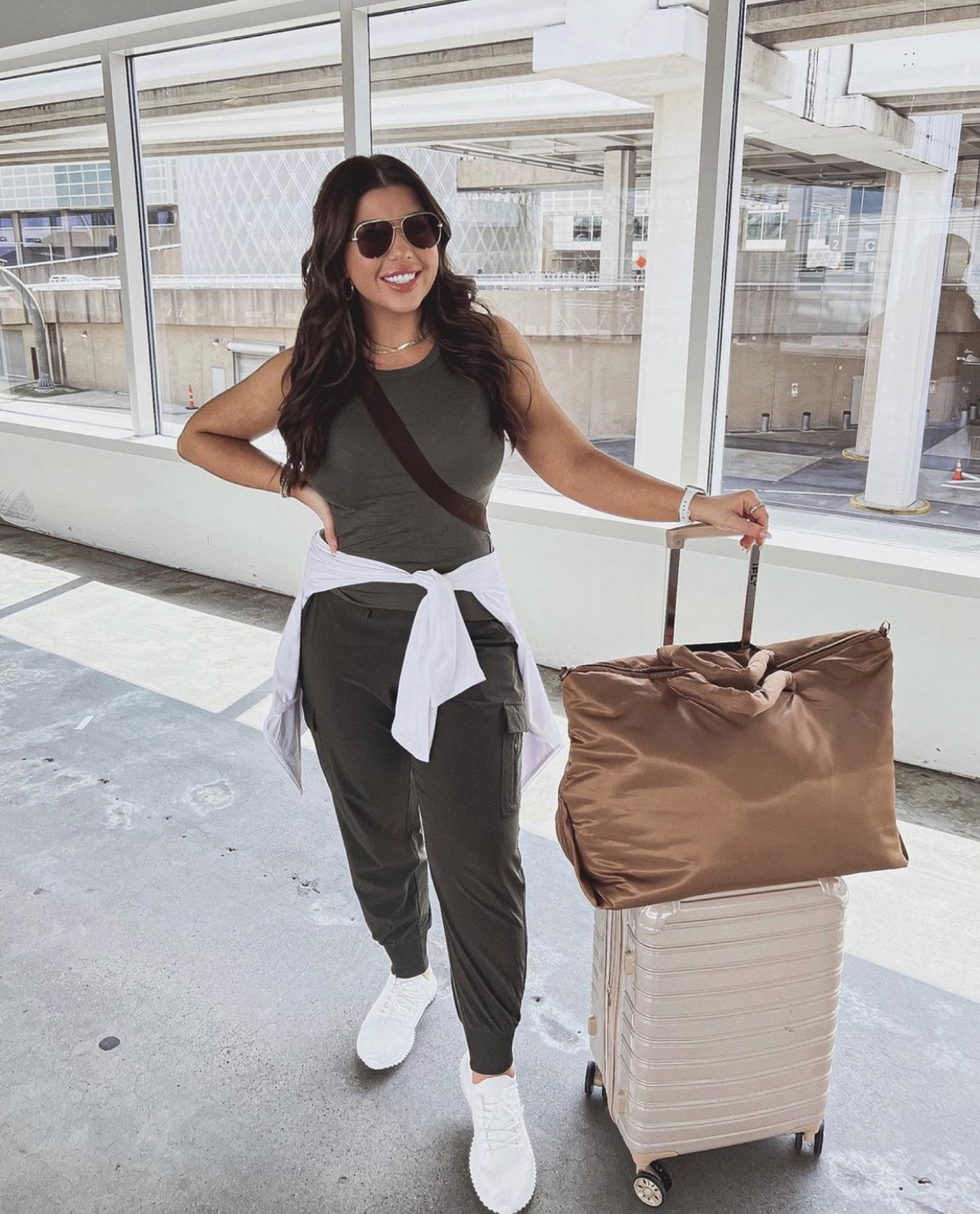 Headed to the airport and need a little budget inspo? Comfy joggers? Check. Athletic sneakers for excessive walking? Check. My favorite tank and wrap around jacket? Check, check. I don't always get it right, but I nailed it on my last trip to the airport.
Starting with the color, what a great fall olive in the tank and cargo joggers from Target. I'm picking up the pants in black too, while I can. They are meant to be relaxed, I'm wearing a large. I think if you are taller and they fit more cropped, they are going to look fantastic in that cargo style. They also have a 4-way stretch and moisture wicking, just awesome for travel. The tank is the ribbed tee that you need in every color for $8.


The white sneakers are from Amazon that look a lot like the Adidas swift running shoe for half the price and the lightweight white jacket is great to roll up and throw in your bag or wrap around your waist when you don't need it. It's about $30 from Amazon. It feels and looks like the Lululemon version.


My weekender bag is still in limited stock at Target, I would have it in any color and the IFly carry-on in beige is available right now in several colors.


Next, check out last week's best sellers.