Last week's best sellers include a swing dress (on sale for $13), a ribbed crewneck, a pair of mini suede boots, a workout jacket, and a pair of embellished sneakers (also on sale). All will look great this fall!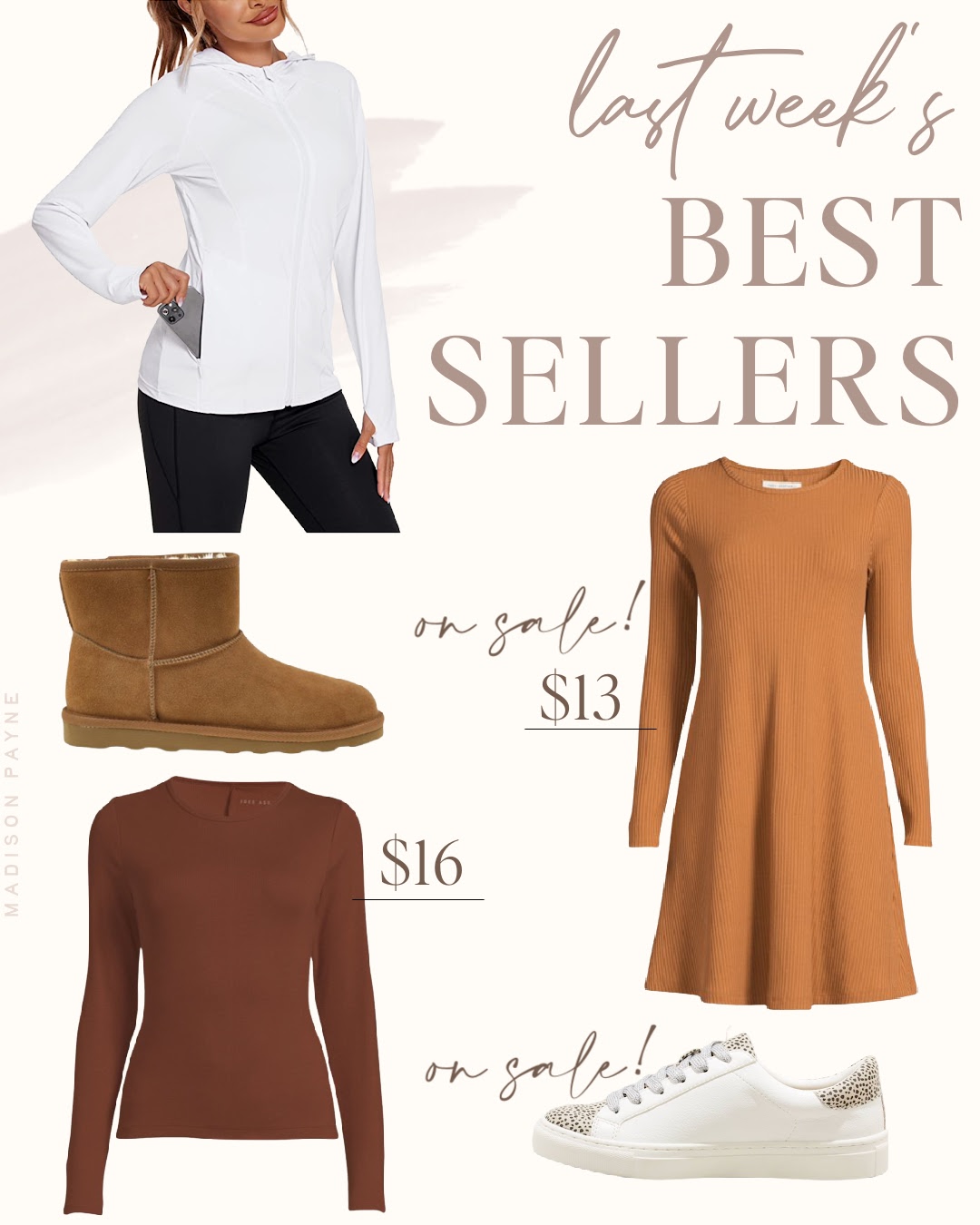 WHITE WORKOUT JACKET | MINI SUEDE BOOTS | BROWN LONG SLEEVE CREWNECK | COGNAC SWING DRESS | EMBELLISHED SNEAKERS

If you missed the previous best sellers you can see them HERE. And if you want to Get A Monochrome Look, click HERE.
Until next time!