Last week's best sellers are in, take a look!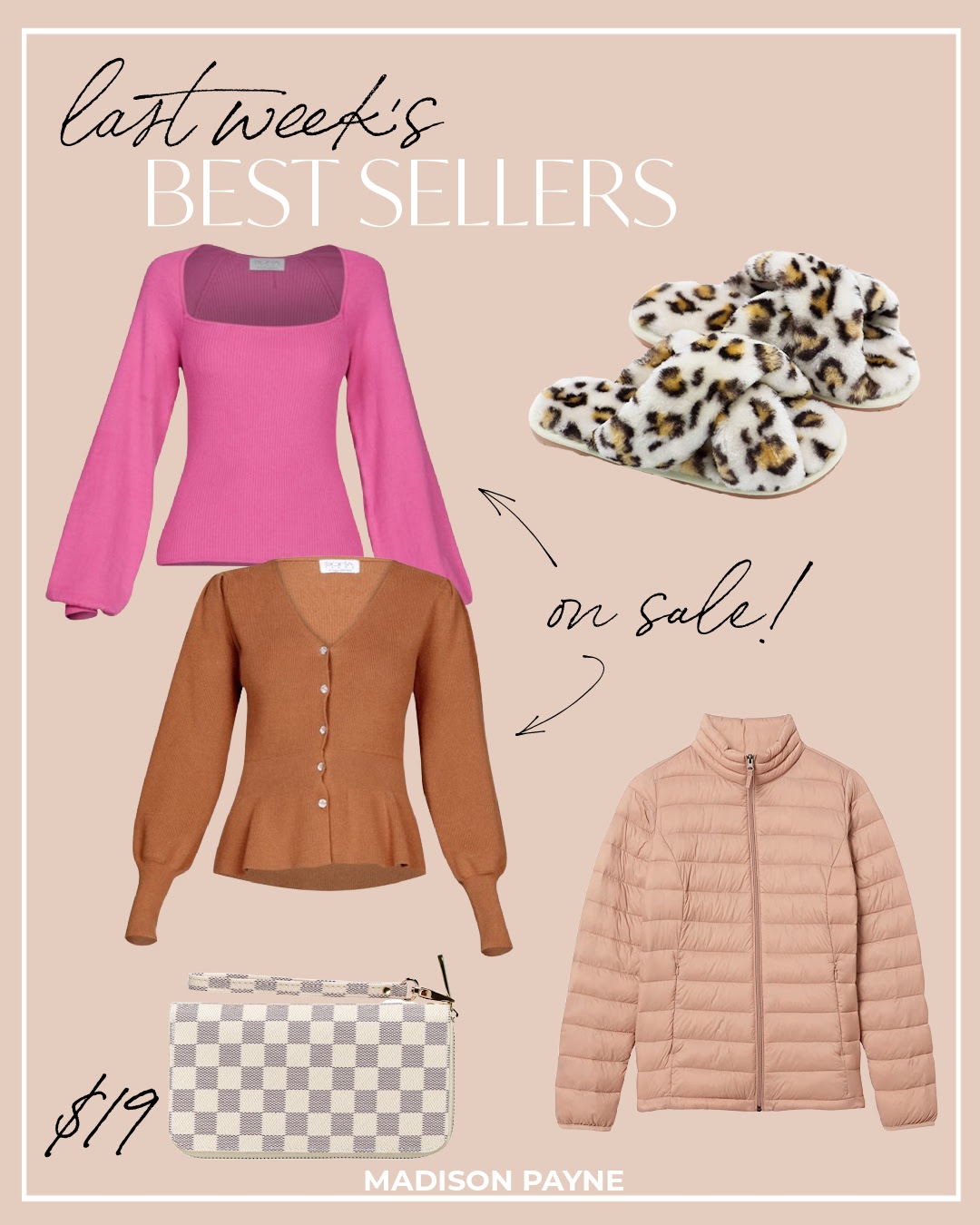 PINK SWEATER | CAMEL SWEATER | ANIMAL PRINT SLIPPERS | CHECKERED WALLET | TAN PUFFER JACKET

This checkered wallet from Walmart is a Louis Vuitton look-a-like, and it is on sale for only $19!

If you missed the previous week's Best Sellers, click HERE.
Until next time!