With last week's best sellers we started to see more fall fashion. Whether it is a transition piece or a fall staple, these five items are so good and you need them in your wardrobe! Best part, they are all under $15!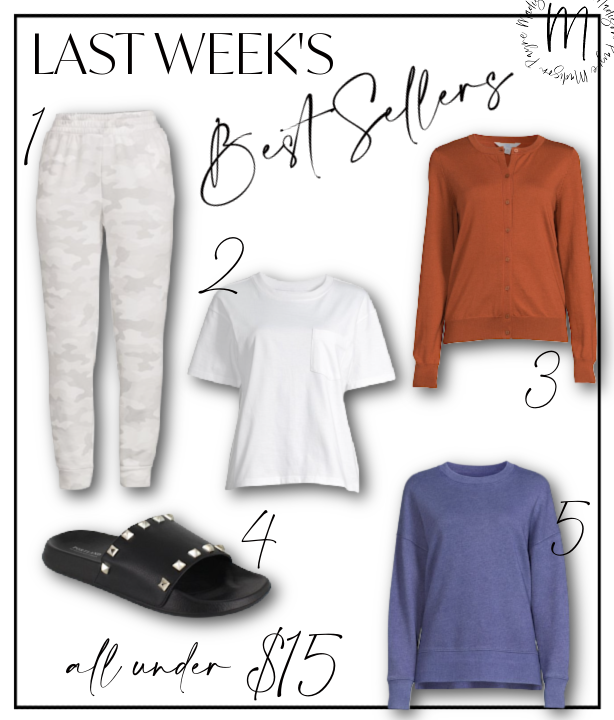 1 – TONE ON TONE CAMO JOGGERS | 2 – WHITE BOYFRIEND TEE | 3 – RUST CARDIGAN | 4 – EMBELLISHED BLACK SLIDES | 5 – BLUE PULLOVER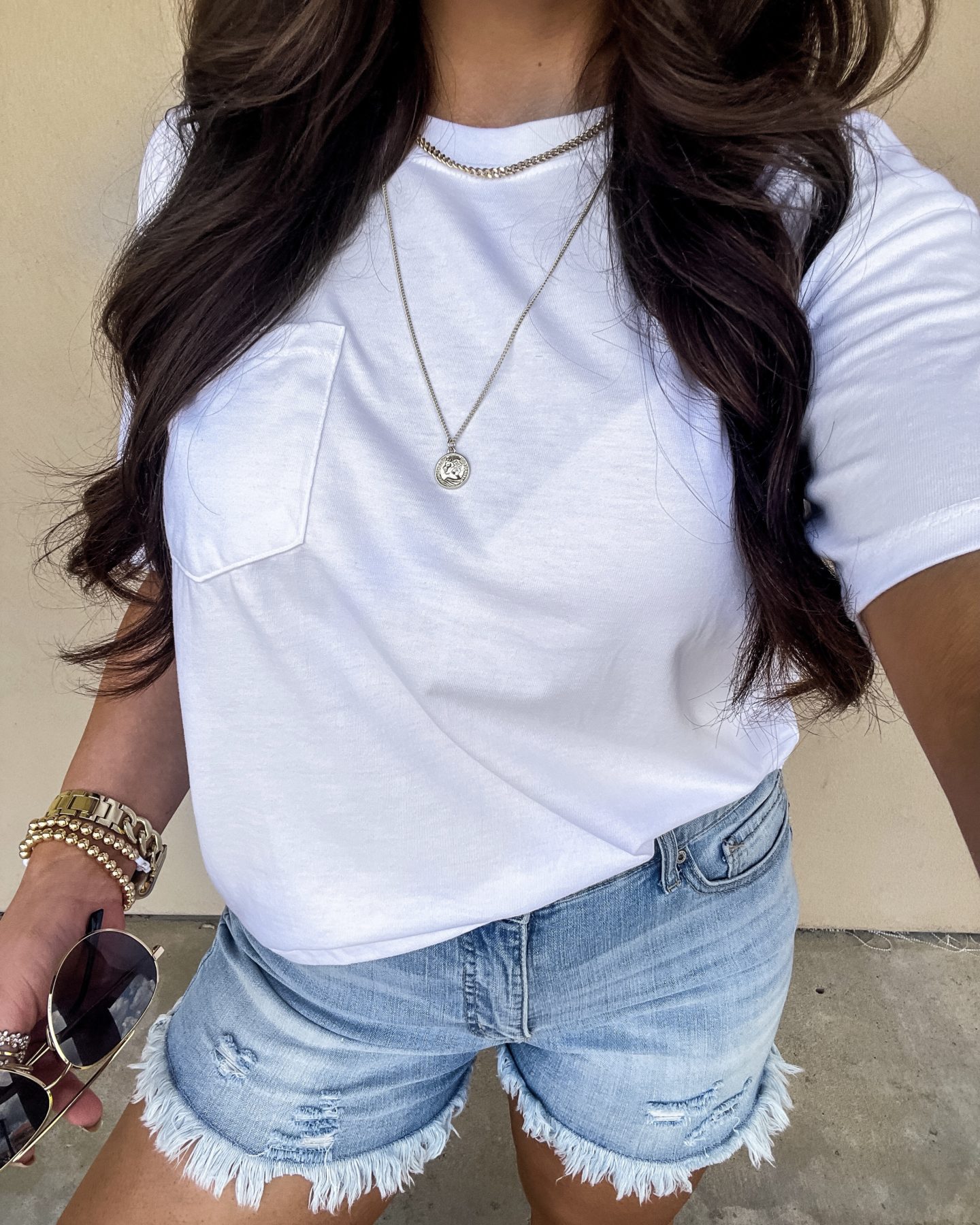 The white boyfriend tee is perfect on its own while we are still in this hot summer weather. But, it is also perfect for layering as fall approaches. For only $9 how could you not make this tee a staple in your wardrobe?!



These embellished slides are not only super cute with the added studs, but also very on trend. They are comfortable, light weight, and fit tts.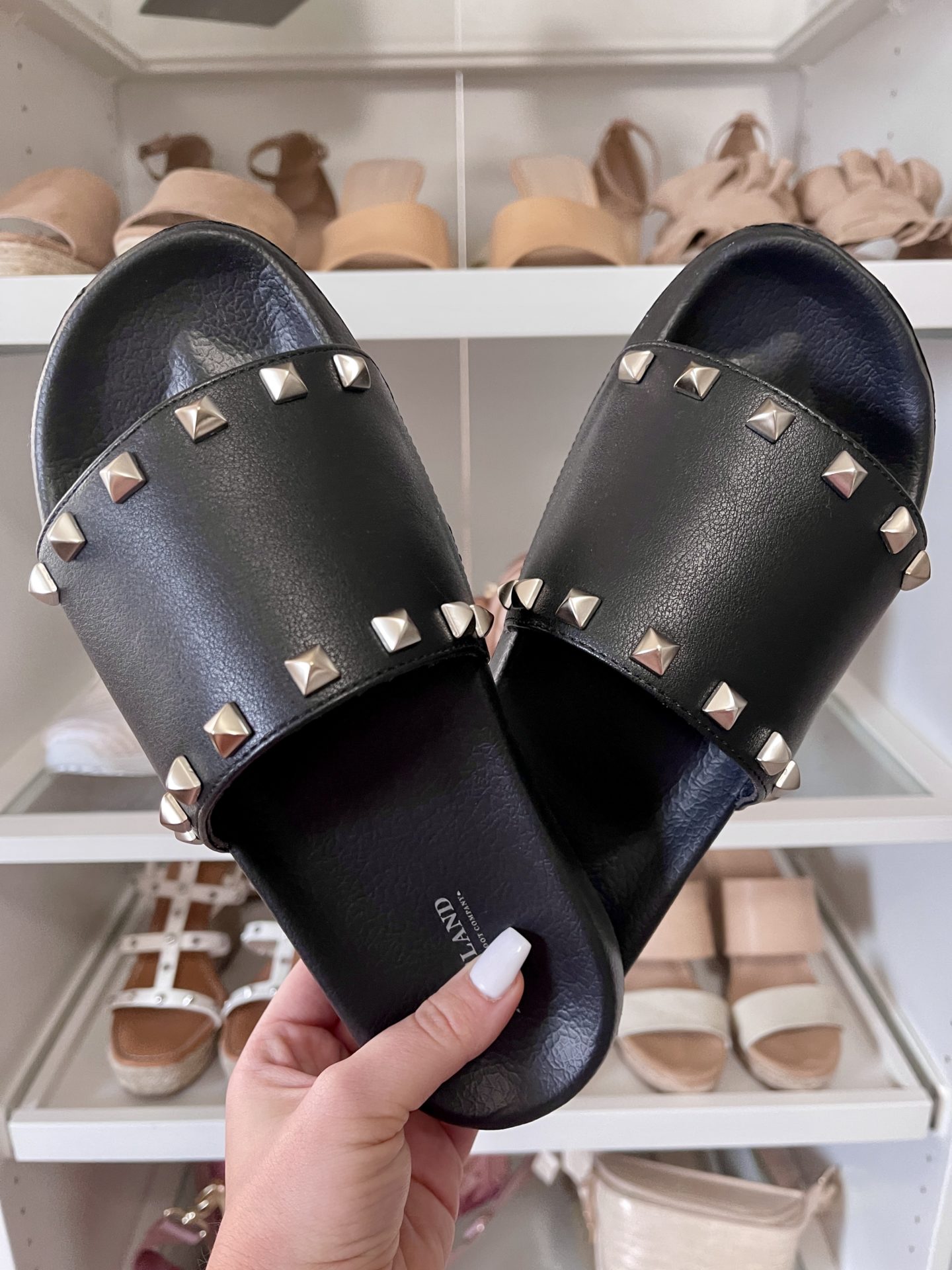 I have the "best sellers" blue pullover in this cream leopard print. It is light weight enough to make it a great fall transition piece and it comes in other great darker colors for fall. It fits tts, with a slight oversized fit. At only $12 how could you pass this up?



Interested in what accessories I style my outfits with? Click HERE, for My Budget Jewelry & Accessories | Trends For 2022. Also, check out my Walmart video, which features all of the items from the best sellers!
Until next time!