Last week's best sellers include a faux sherpa jacket, a multipurpose crossbody bag, a pair of platform sneakers, a zip front sweater, and a long puffer jacket.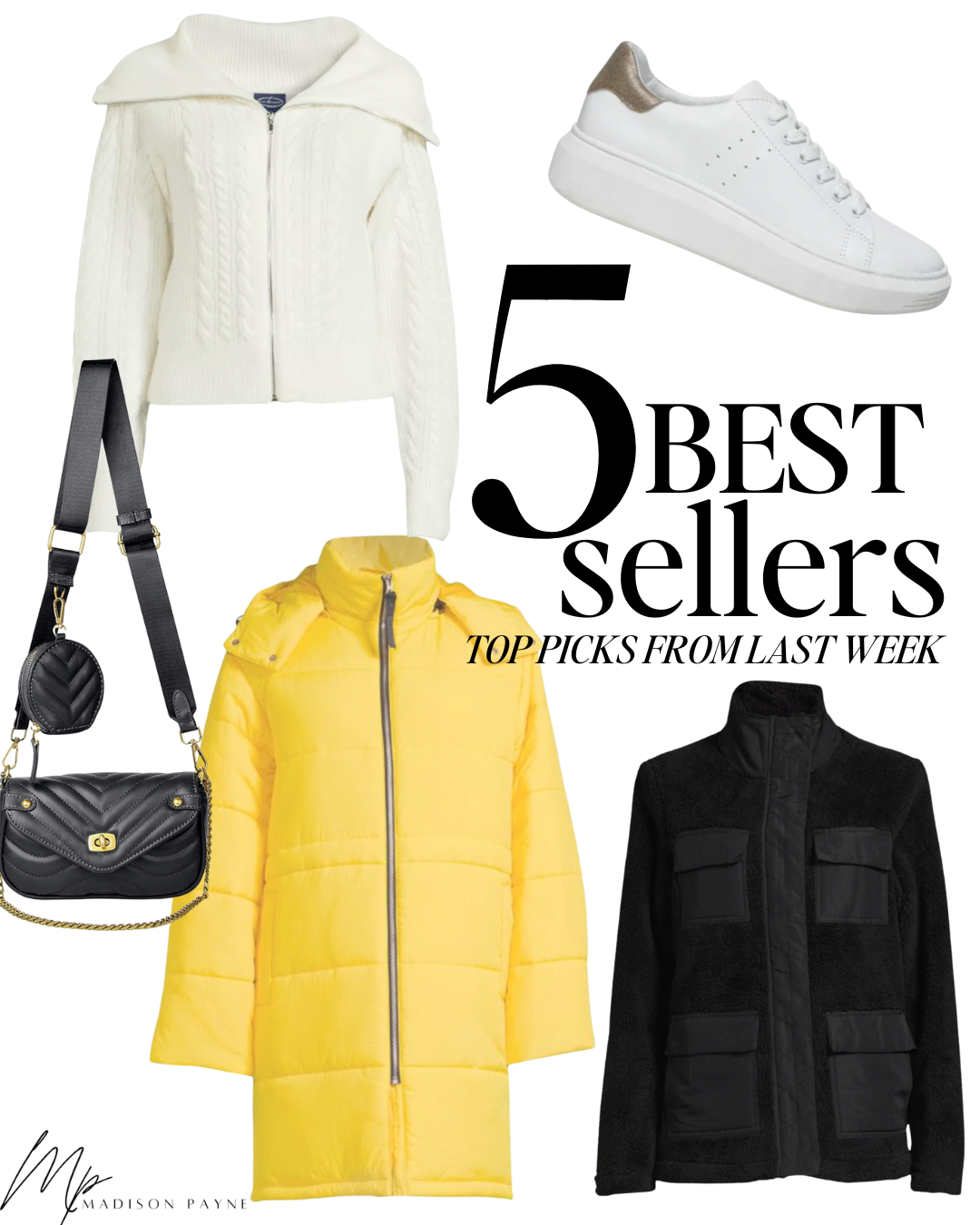 White Zip Front Sweater | This Scoop sweater from Walmart features a zip front, making it great to wear on its own or open and layered. Fits tts.
Platform Sneakers | These sneakers from Walmart are under $20, and a staple for your wardrobe. Fit tts.
Multipurpose Crossbody | This handbag from Amazon can be worn multiple ways. It comes with a detachable camera strap and coin purse.
Yellow Puffer Jacket | This long puffer from Walmart is currently on sale for $34! It comes in 2 additional colors, and fits tts.
Black Faux Sherpa Jacket | This faux sherpa jacket from Walmart features 4 flip pockets, has a relaxed shape and shortened length.