Winter has officially started and the cold is here! Free Assembly at Walmart has my favorite long puffer of the season, along with so much other outerwear. Keep nice and toasty all season long with some of my picks, all in stock and ready to ship! Thanks to Walmart for sponsoring this post.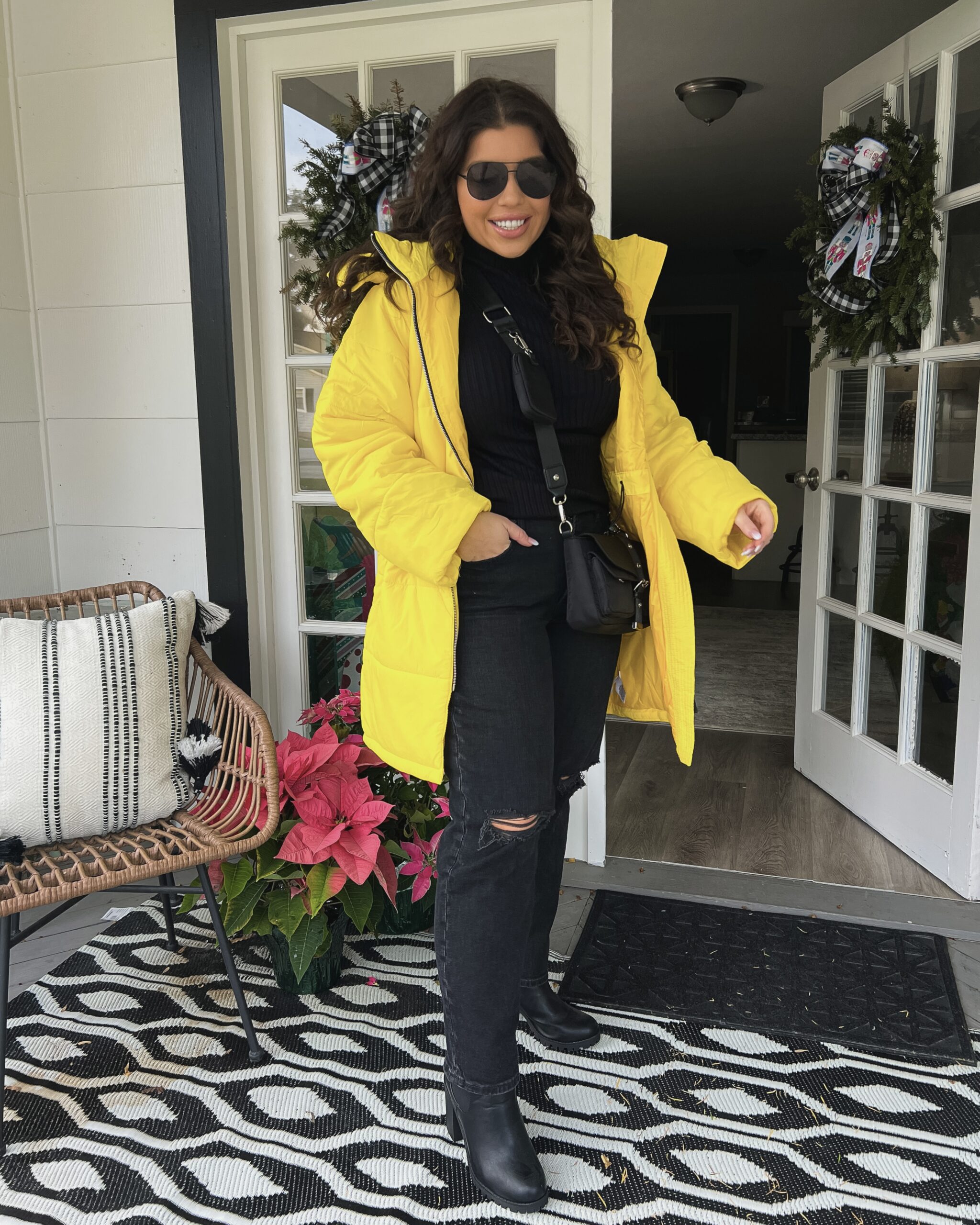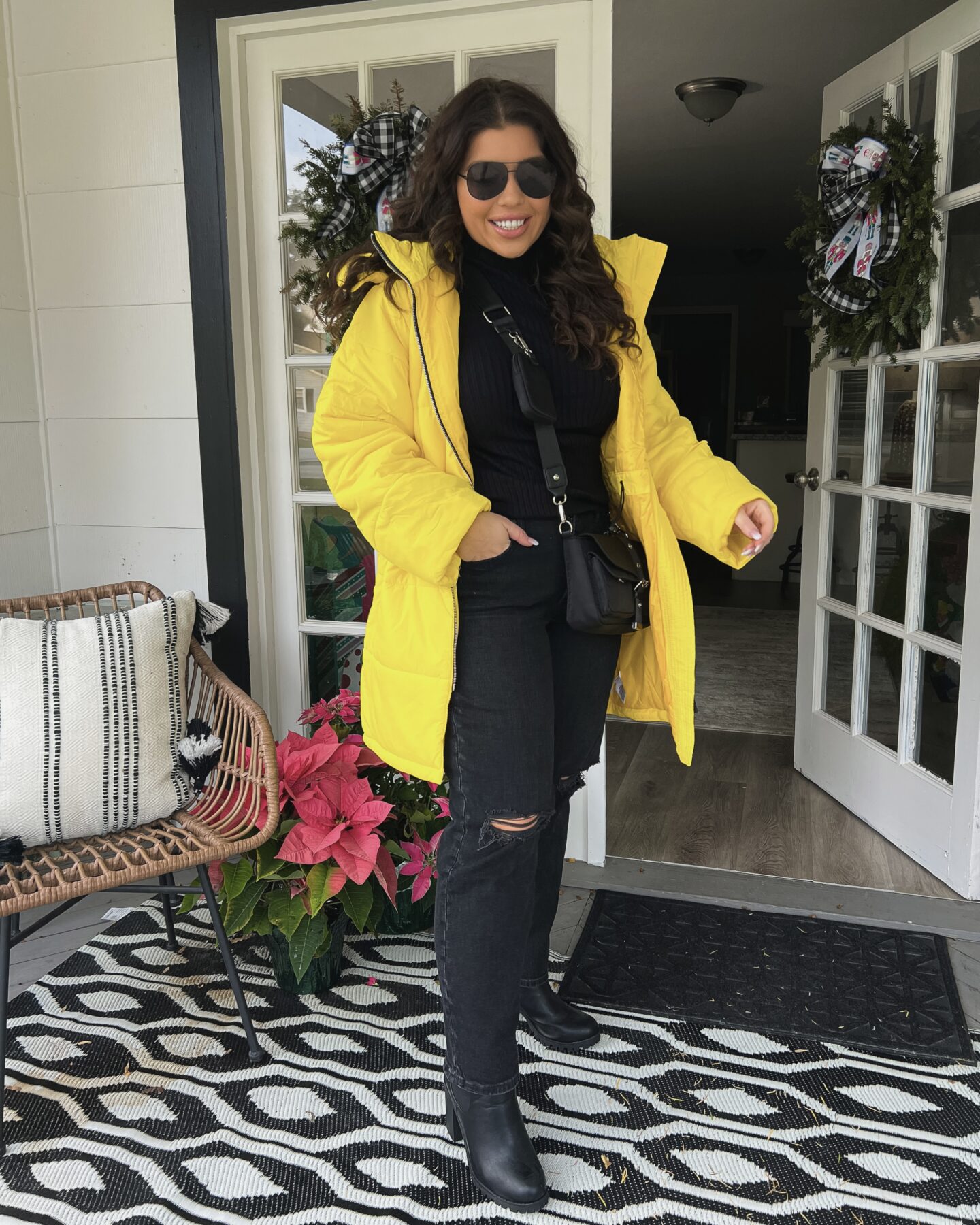 Yellow Puffer Jacket | Long styled puffer with zip front and snaps closures. Pockets with an interior bungee at the waist. Removable hood. Wearing a medium, oversized on it's own. On sale $34
Black Turtleneck Sweater | 95% cotton with 5% wool keeps this turtleneck a nice, medium weight. Comes in a few colors, I would have any of them. Relaxed fit, wearing a medium. On sale $19.
Black Distressed Jeans | Wearing the Free Assembly's 90's style jeans in a distressed black. I have this straight, cropped style in so many colors. On sale $19.
Black Crossbody | This bag from Walmart by NYC has been in heavy rotation right now. I'm grabbing for it so much because I love the nylon fabric and multiple pockets. The strap has a detachable coin purse. Silver hardware, also available in pink. $22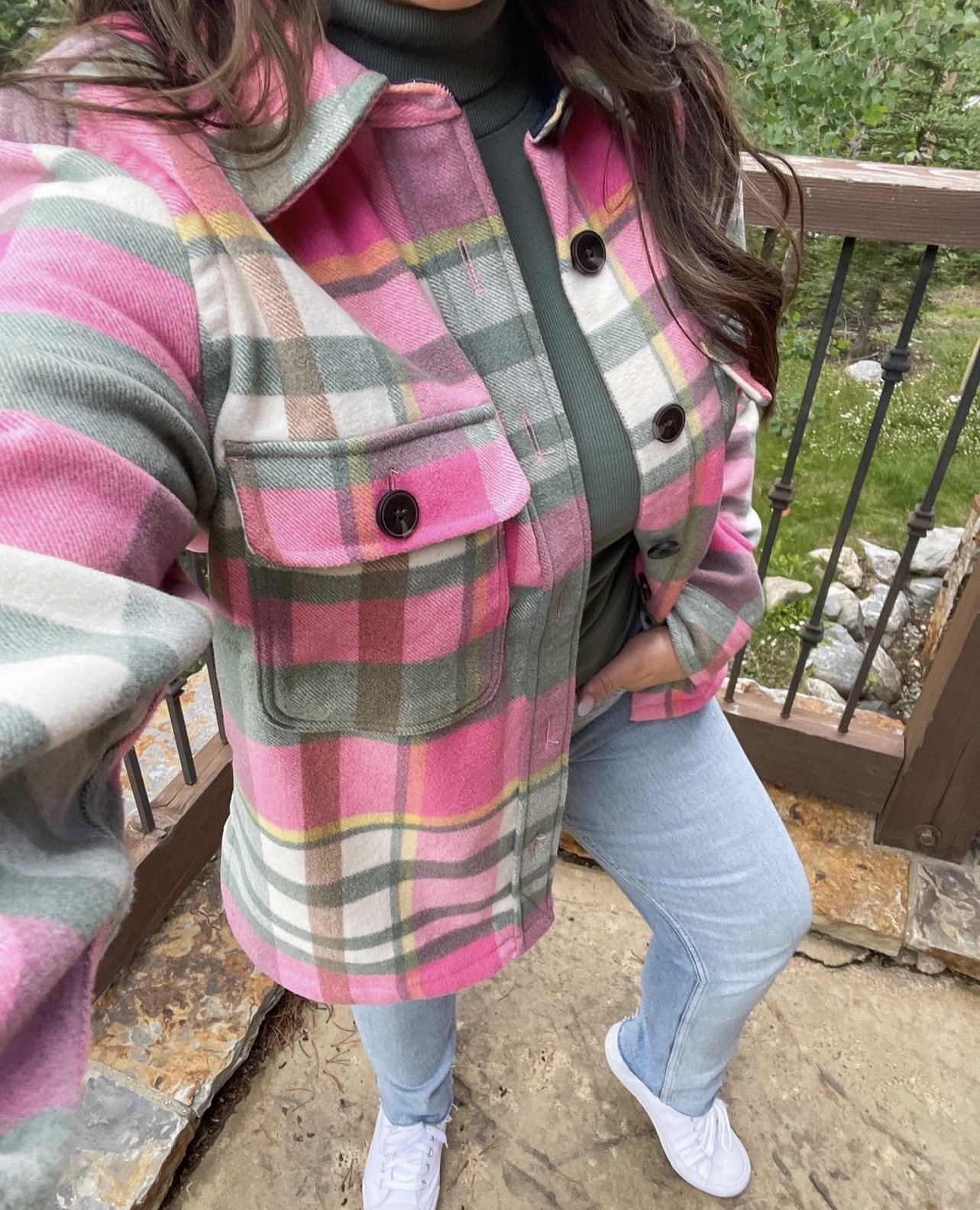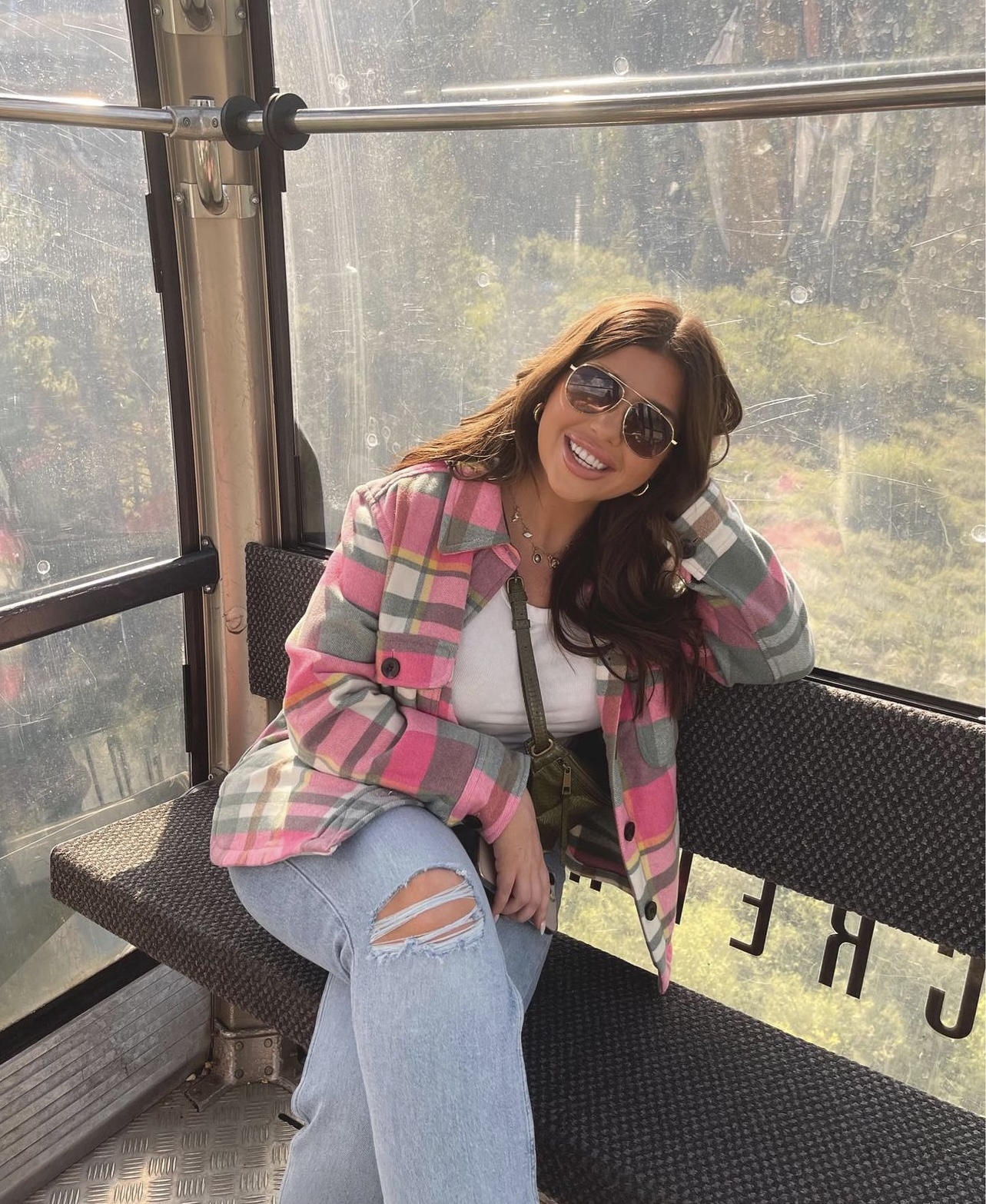 All the colors from Free Assembly this season were so fun! Layer it all up or wear it separately, I especially loved it with light wash denim.
Sage Turtleneck | This ribbed knit is a lightweight style that comes in several solids and prints. Buy these in multiples for your classic styling. 95% cotton and 5% spandex , traditional fit, wearing a medium. $18
Pink Plaid Shacket | I would classify this more of a jacket with it's 40% wool and wear it layered. Also comes in a cream, wearing a medium. Relaxed on it's own. On sale $32.
Light Wash Jeans | These light wash jeans from Free Assembly have been my go-to color since summer. Looks fantastic with pastels and bold prints. If you aren't into the distressing, there are other styles under this link with no distressing at all, wearing a 12. On sale now, $19.
Sage Puffer Jacket | This shorter puffer is just about right for a casual look. Comes in this green, a camo and several other colors. Oversized fit, wearing a medium. On sale $30.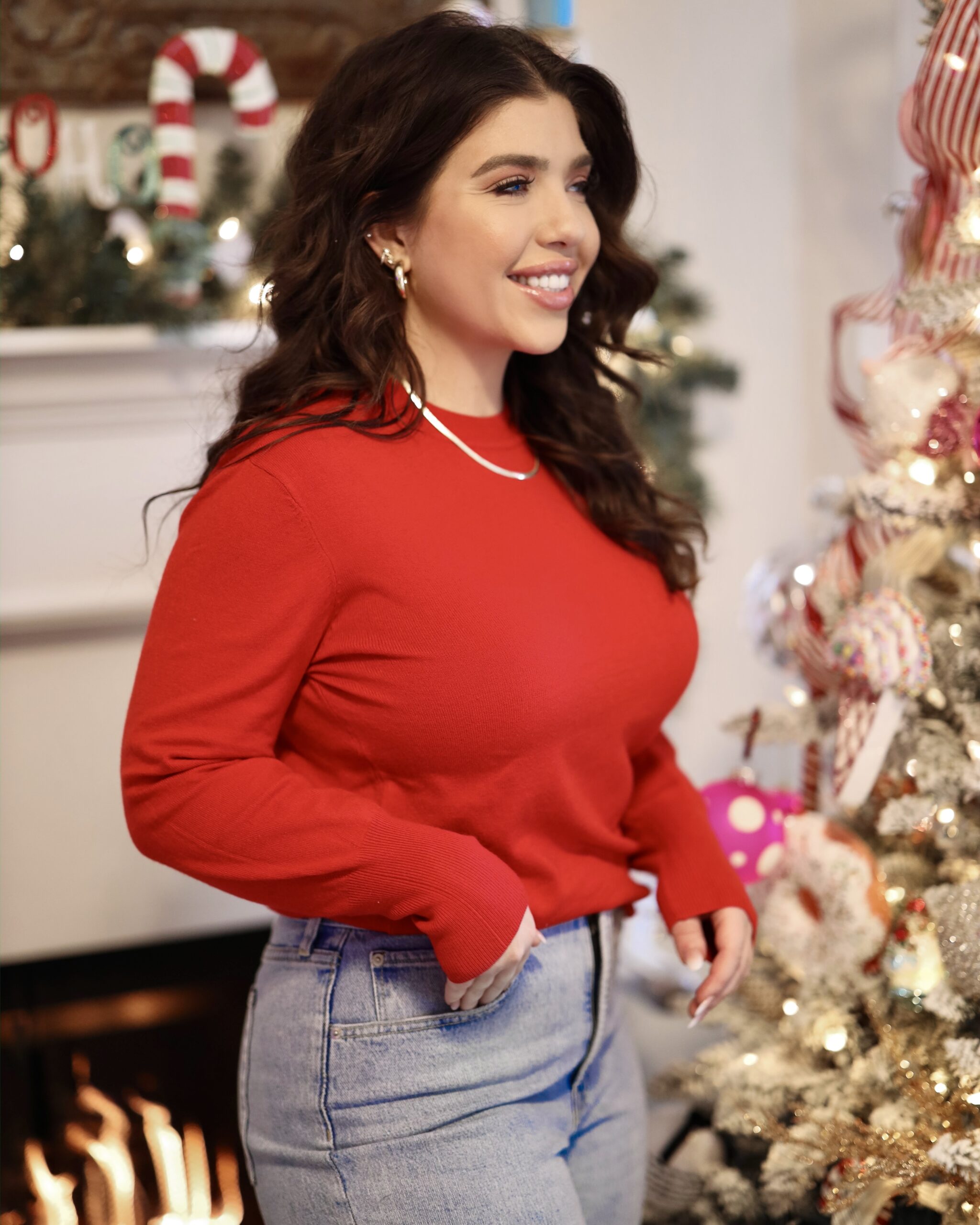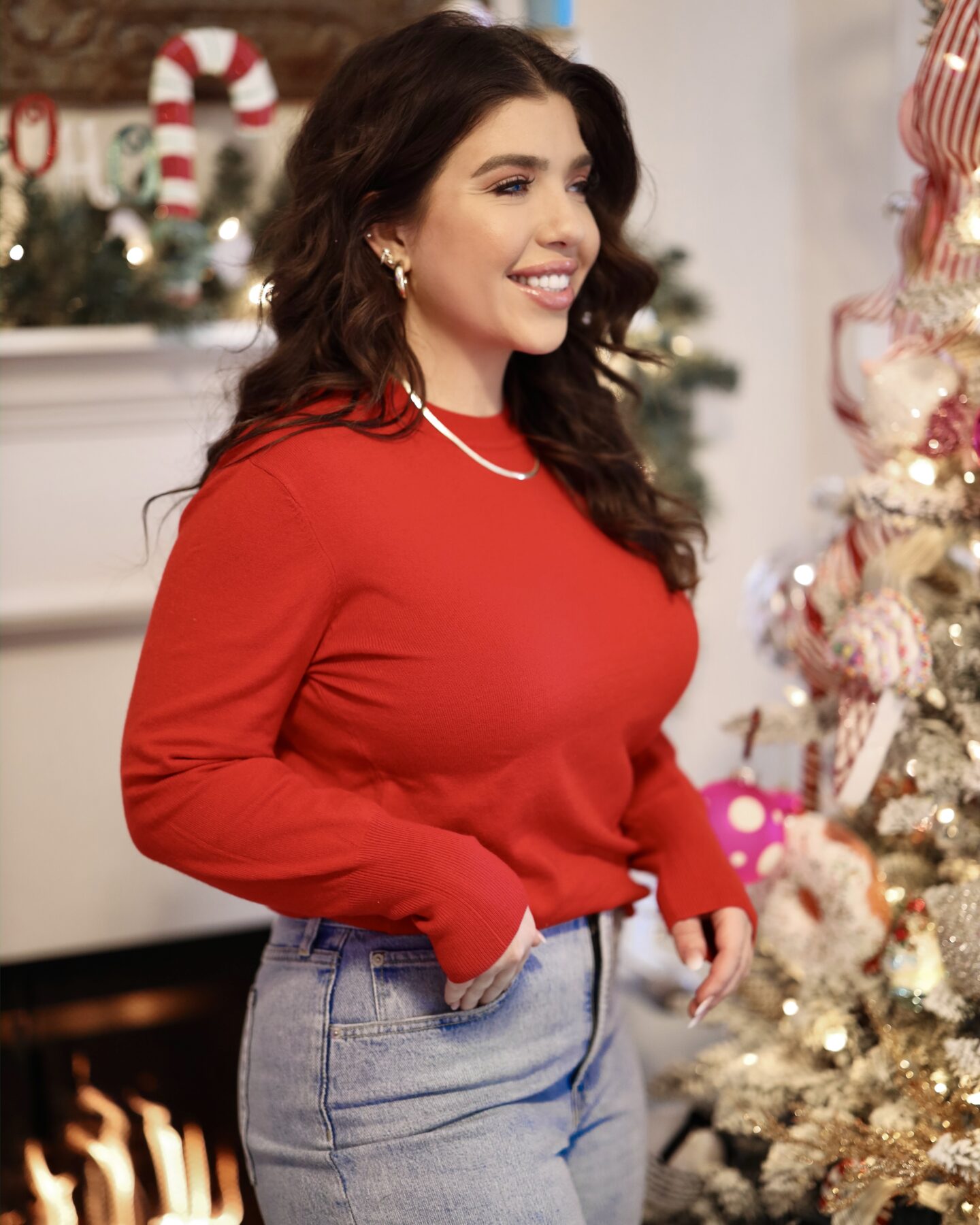 Keep it holiday red right into the new year with this crewneck sweater from Free Assembly. Long sleeve with long ribbing at the wrist. 50% rayon in this one makes it feel dreamy. Also comes in a few other solids and prints. Fits tts, wearing a medium. On sale $22.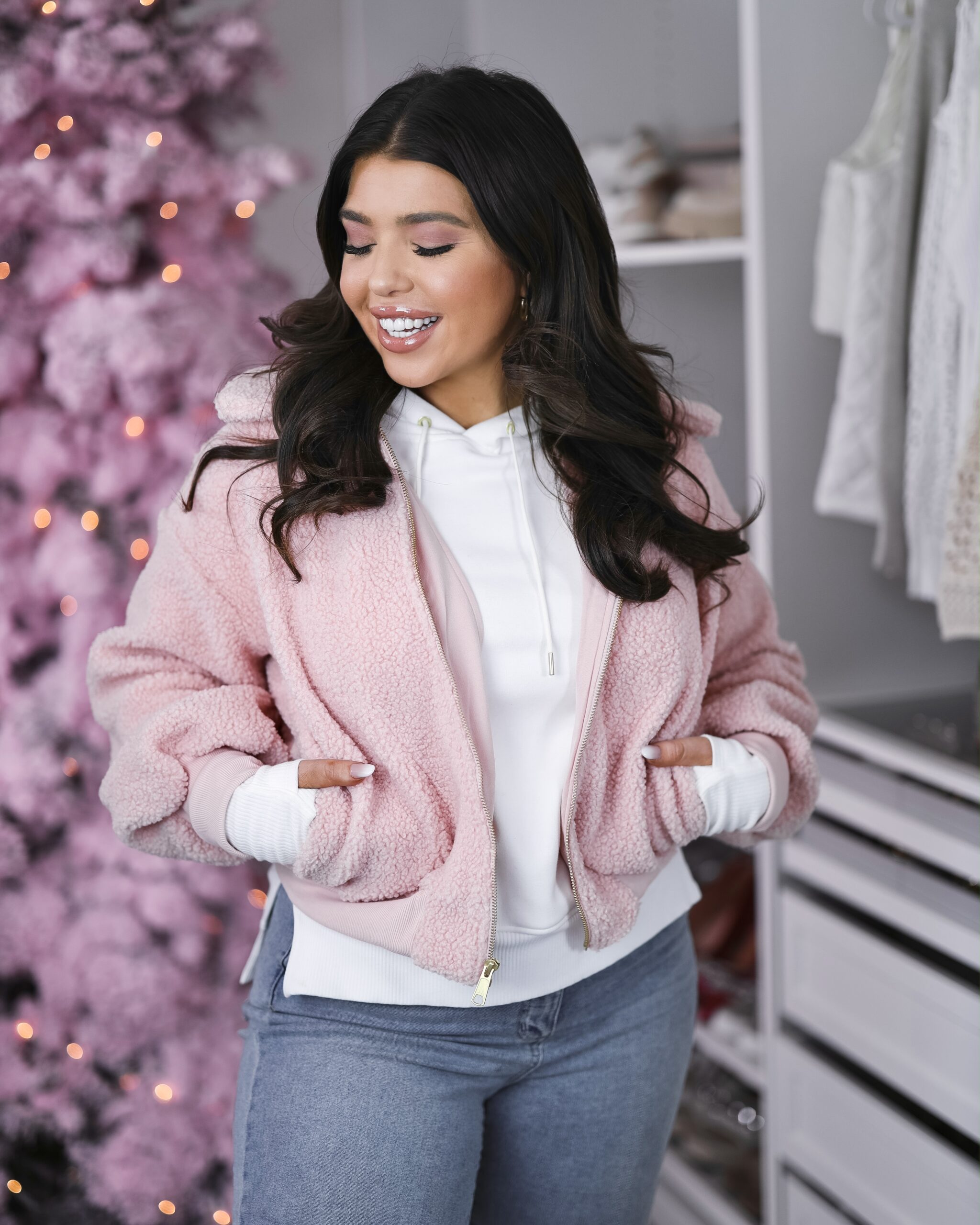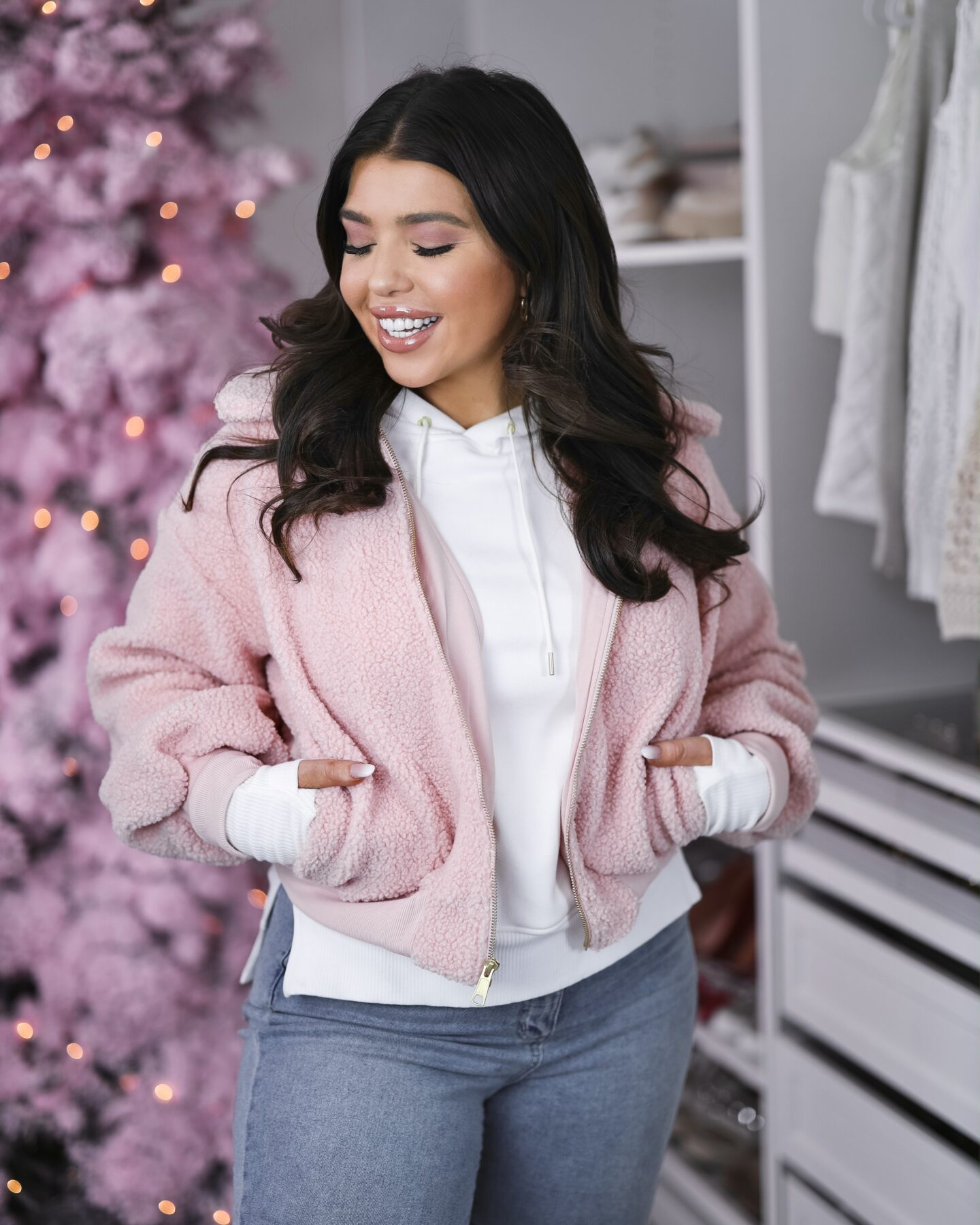 This pink teddy bomber jacket has a cropped style, try it layered up with hoodie sweatshirt. Soft, feminine styling and it gives me wintery vibes for sure. It's been a very popular style, other colors available but beginning to get limited. Wearing a medium, fits relaxed. $32

Next, Walmart's gifts you can still get this season
Thanks again to Walmart for sponsoring this post!