I'm so excited that Christmas is right around the corner! I've compiled a list to help you get ready with some of my picks for around the house, decorating goodies, last minute gift ideas and help if you are playing hostess this year. Not to mention, a few last minute beauty favorites that can be picked up in store or get in time for Christmas! Just your one stop, holiday shop, on a budget and at Walmart. Thanks so much to Walmart for sponsoring this post.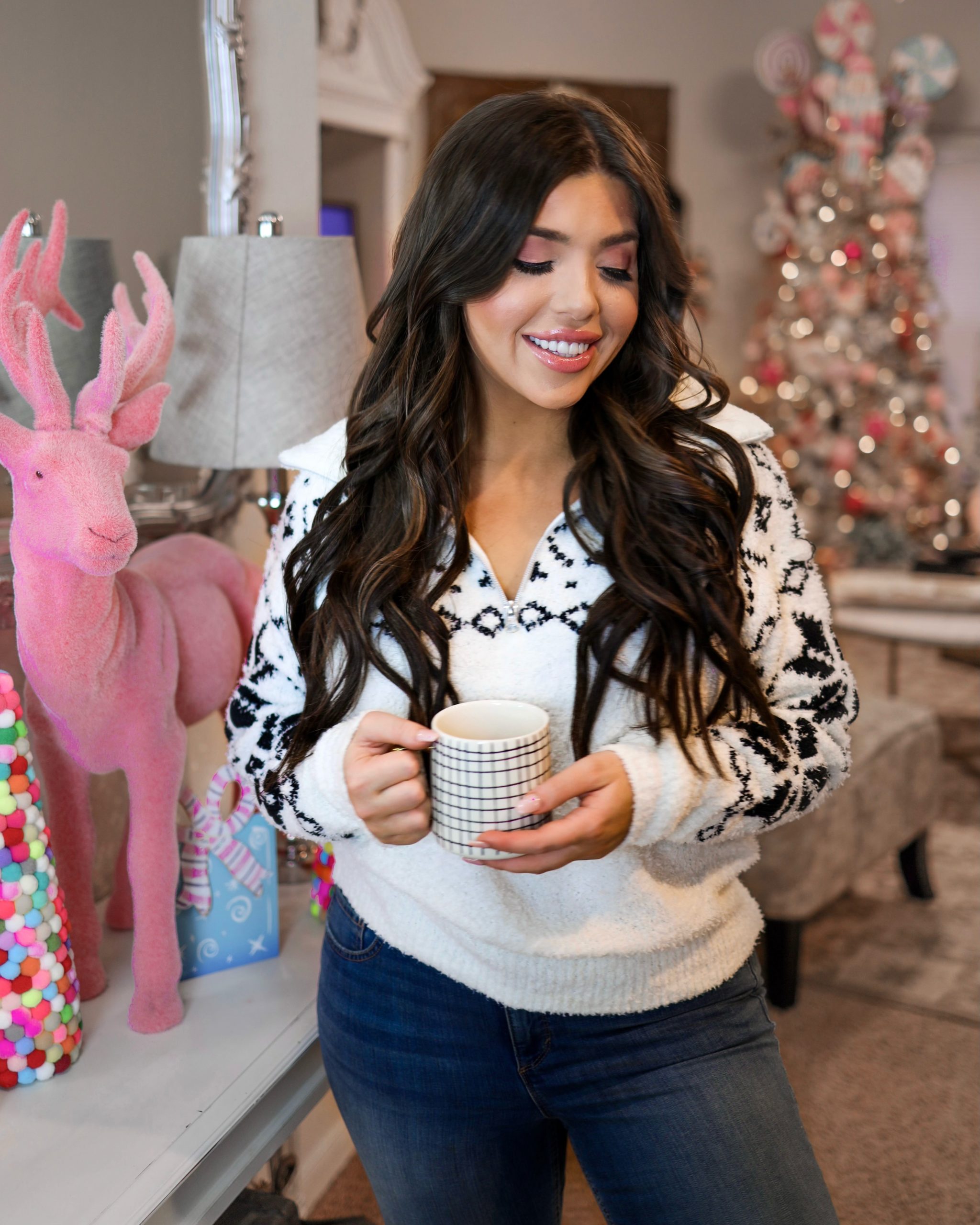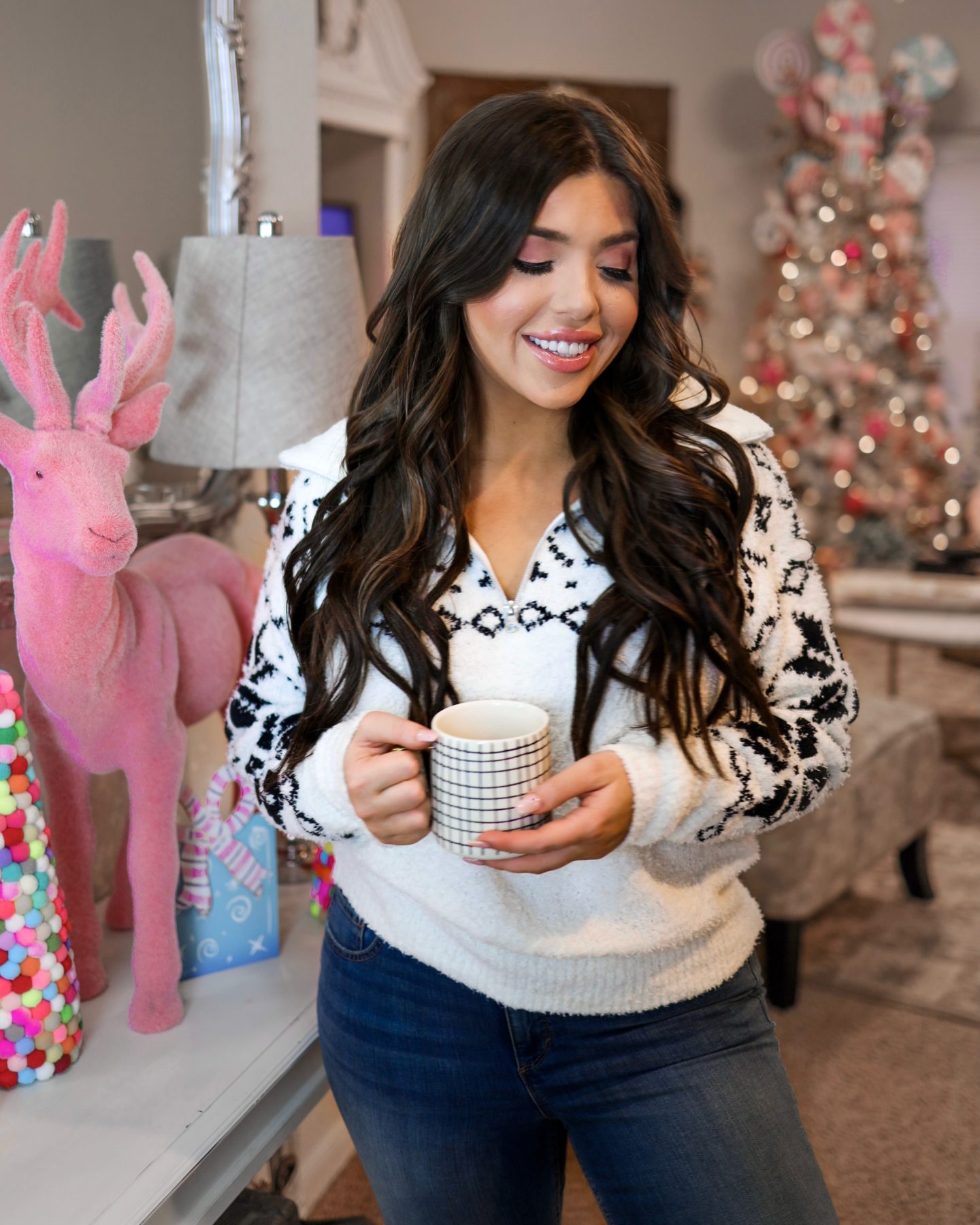 This cozy sweater with a wintery snowflake design is so soft and can you believe it's under $20? It's a quarter zip up with a wide collar with ribbing on the cuffs and waist. It also comes in black. I'm wearing a medium [traditional sweater bulky fit, but fits tts]. I think this one is perfect for a casual Christmas day and your favorite pair of jeans. The checkered mug is also part of a larger set for the coffee bar for the holiday season. Check out Walmart's Gift Finder for the latest options to wear all season long.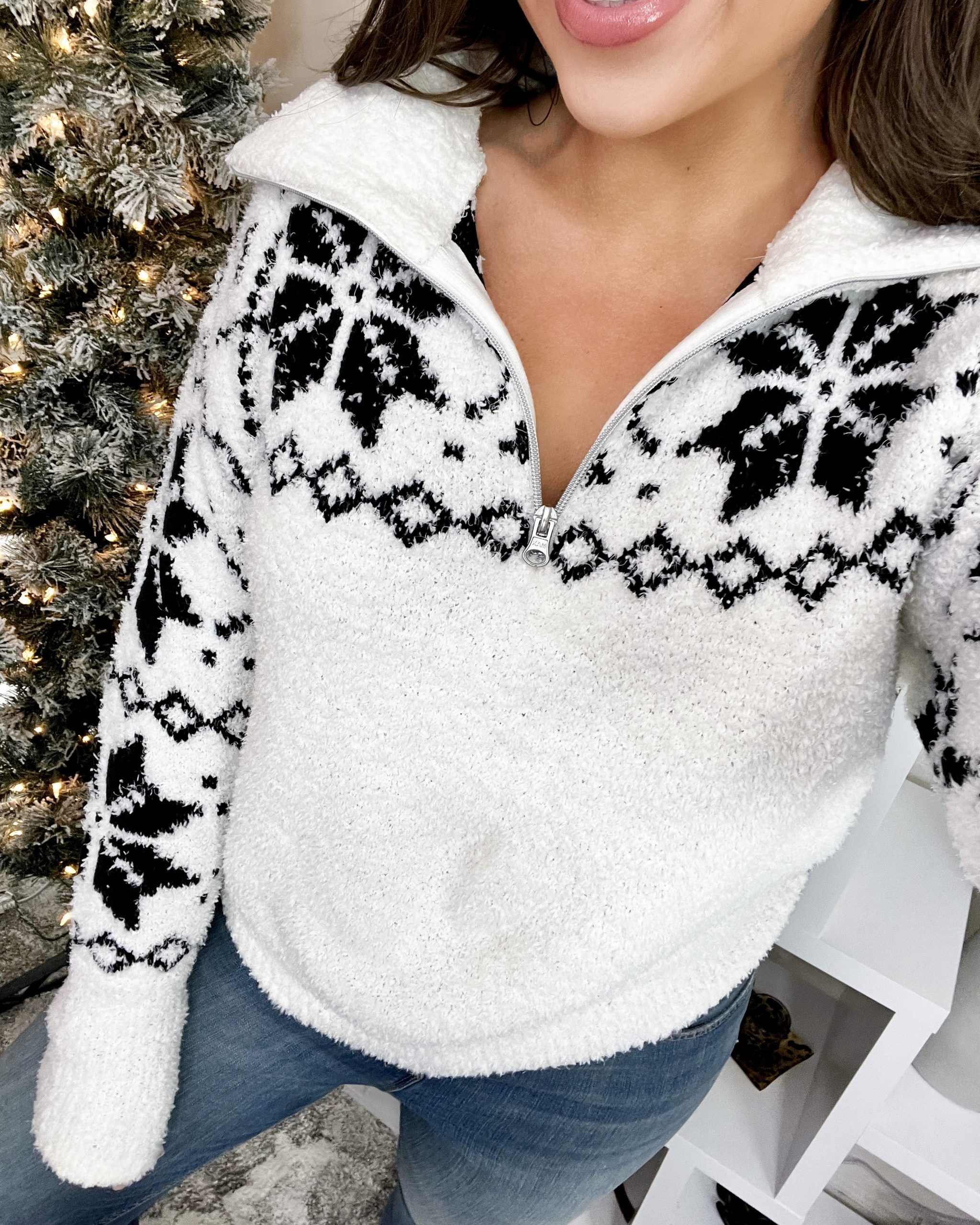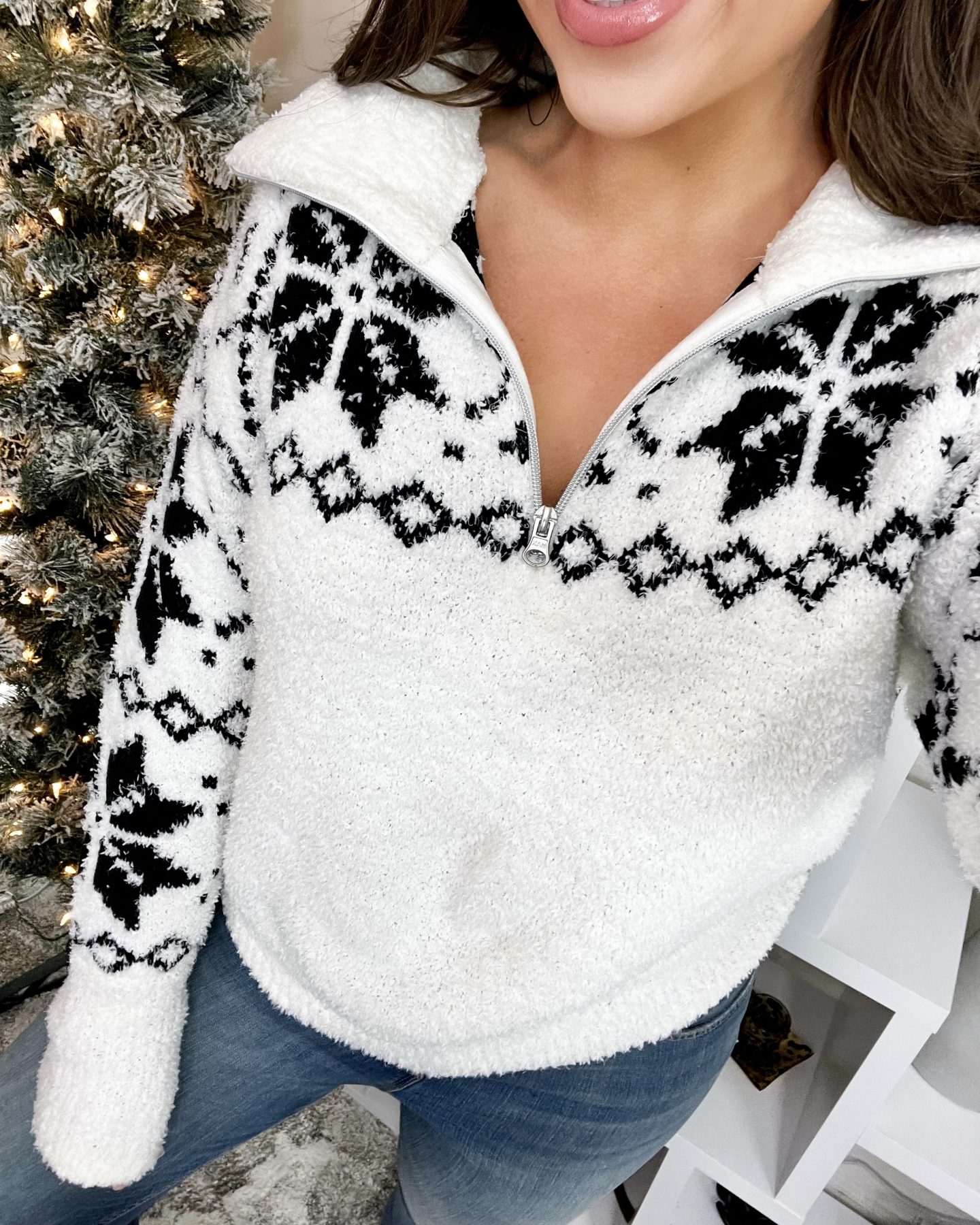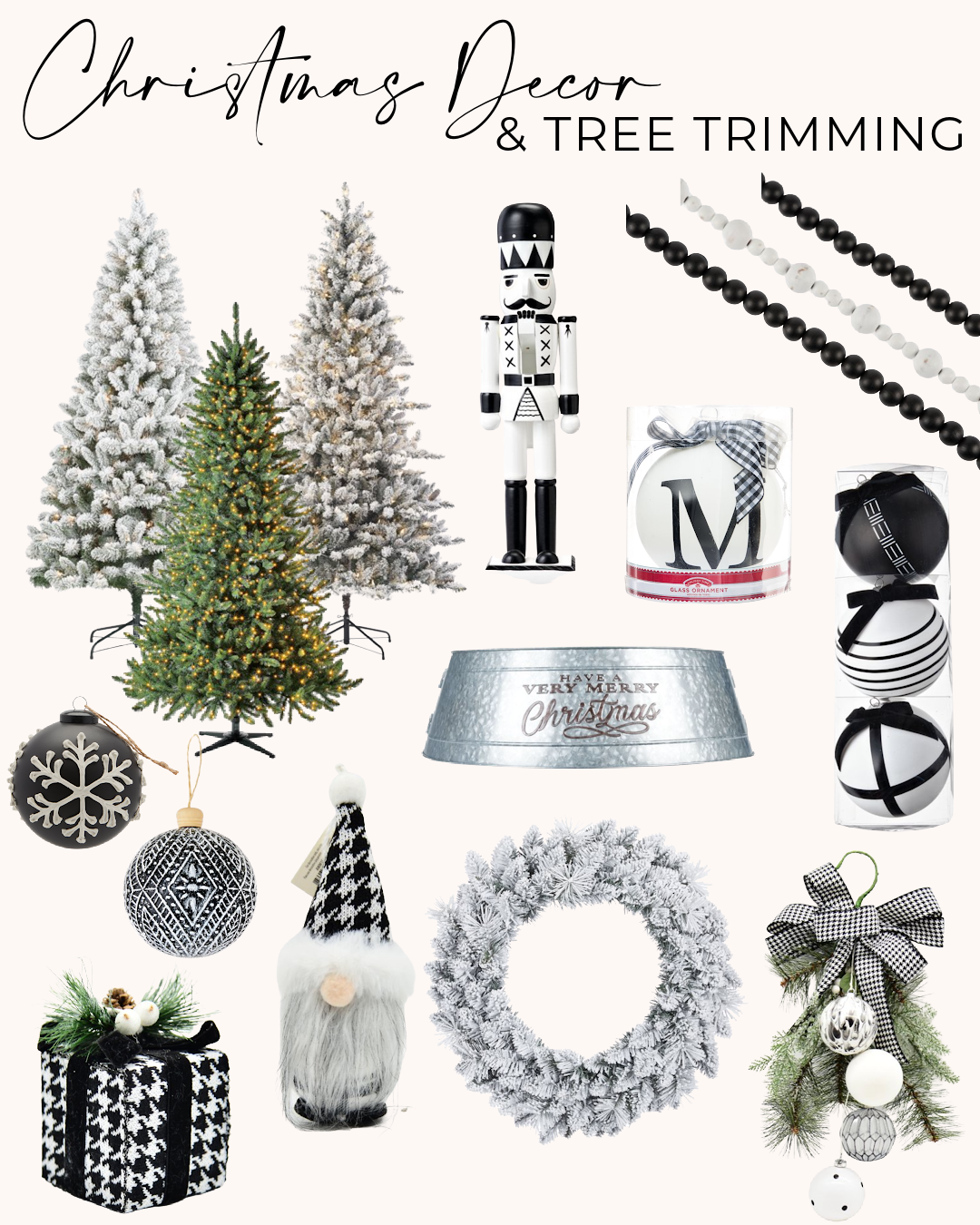 FLOCKED TREE | PRE LIT TREE | FLOCKED TREE | NUTCRACKER | INITIAL ORNAMENT | WHITE BEAD GARLAND | BLACK BEAD GARLAND | METAL TREE COLLAR | SET OF 3 ORNAMENTS | SNOWFLAKE ORNAMENT | BLACK AND WHITE ORNAMENTS | GIFT ORNAMENT | GNOME | FLOCKED WREATH | DECORATIVE SWAG


Decorating for Christmas this year in my classic black and white theme was so much fun. I was able to find so many metallics, ribbon, ornaments, sprays and sticks at Walmart. Not to mention the flocked tree and Christmas collar for the base.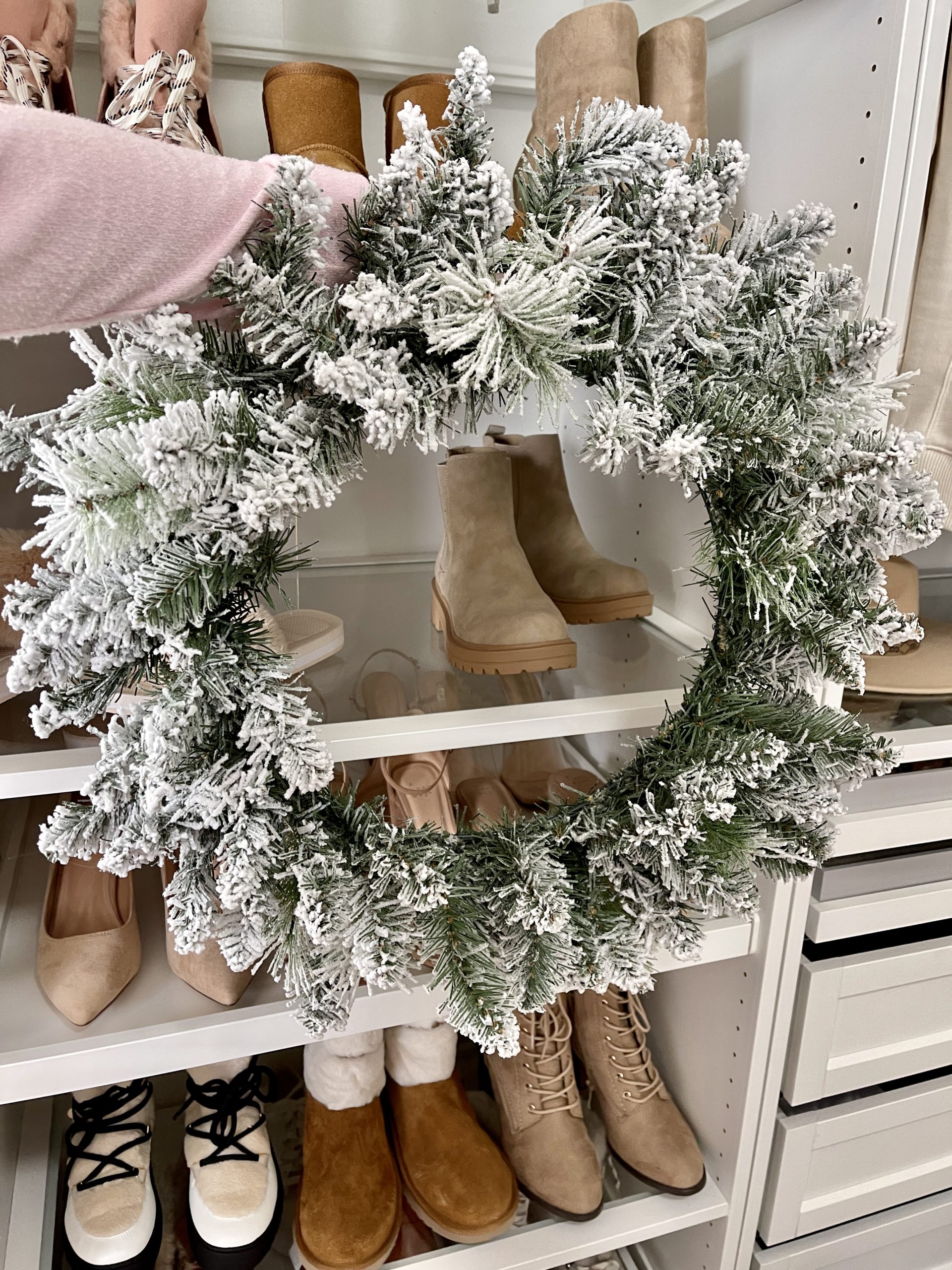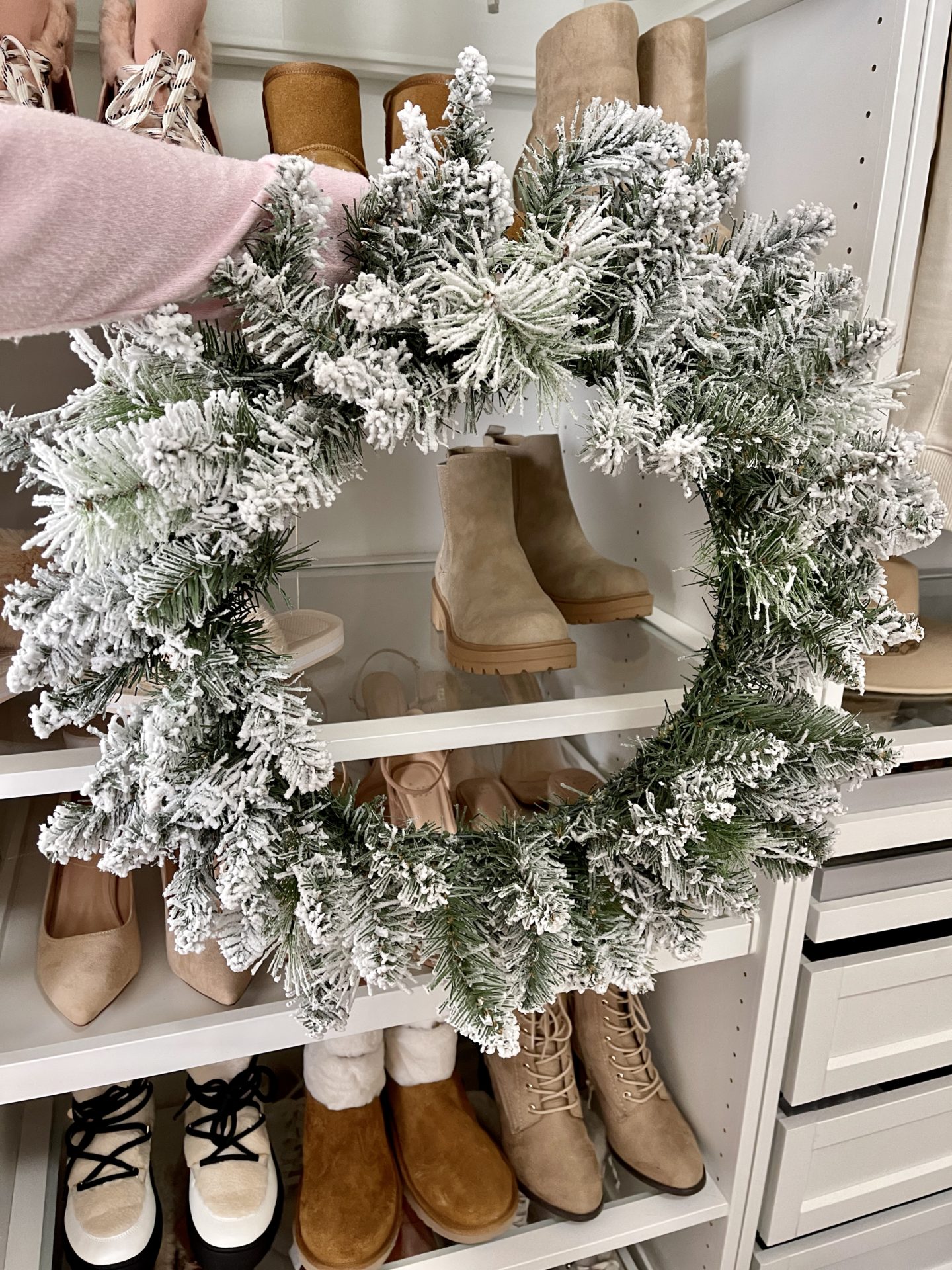 Every year, this $10 flocked Christmas Wreath is a best seller. Everyone loves it for indoors or out, decorated or left simple, it's a great budget pick. A few others I have around the house are below.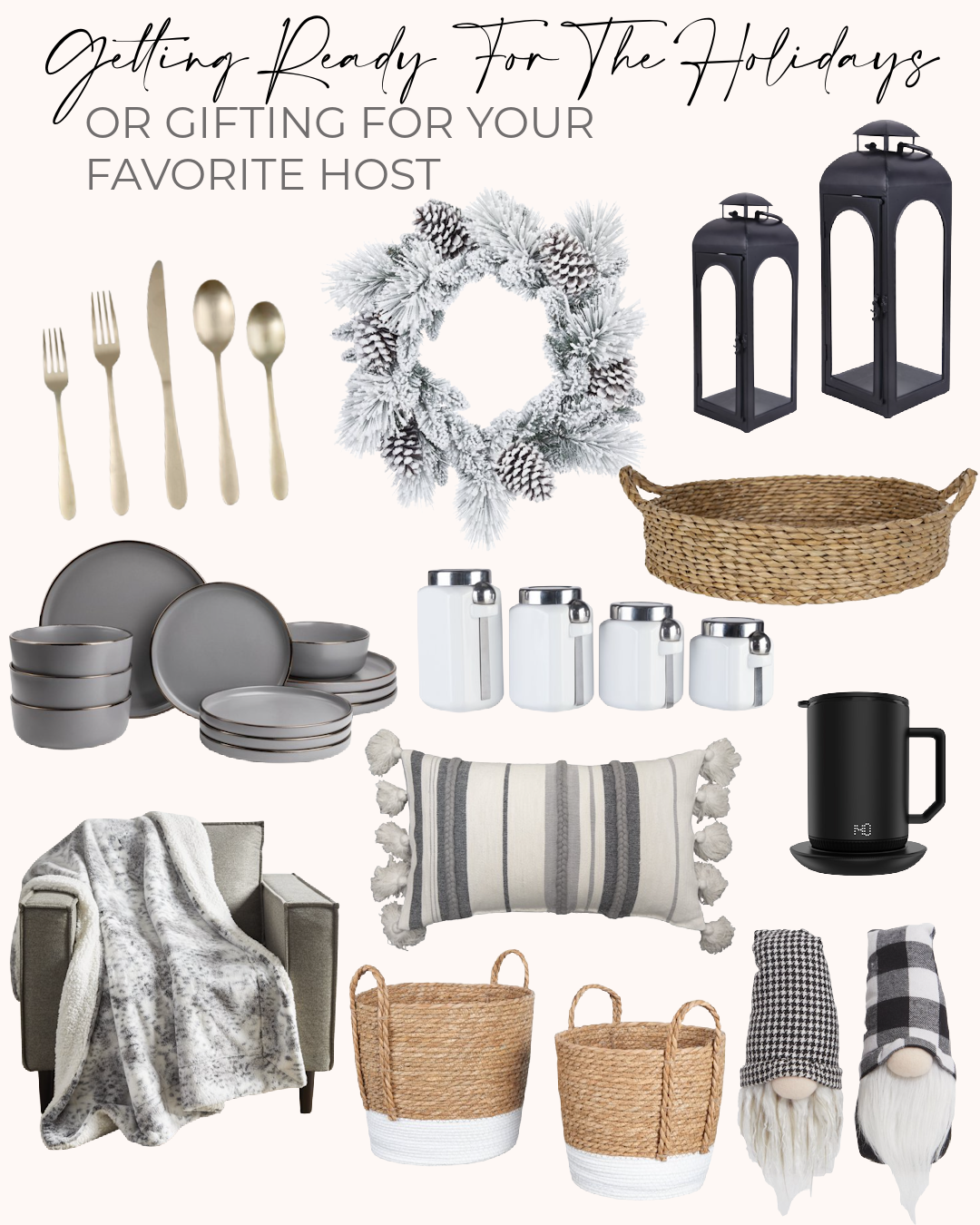 GOLD SILVERWARE SET | FLOCKED WREATH | LANTERN | TRAY | DINNERWARE | CANISTERS | MUG WARMER | STRIPE PILLOW | THROW BLANKET | BASKET SET | GNOMES

Whether you are preparing a big meal, having a few friends over or just snuggling in your favorite jammies, I have found so much to help in the kitchen for the holidays. One of my favorites? A battery operated Salt and Pepper Grinder. It looks so designer at a fraction of the price. Another go-to? This Cheese Board is great for a gift or to keep for yourself! Both are under $20. Other great home gift ideas can be found in Walmart's Gift Finder in the Home Decor category.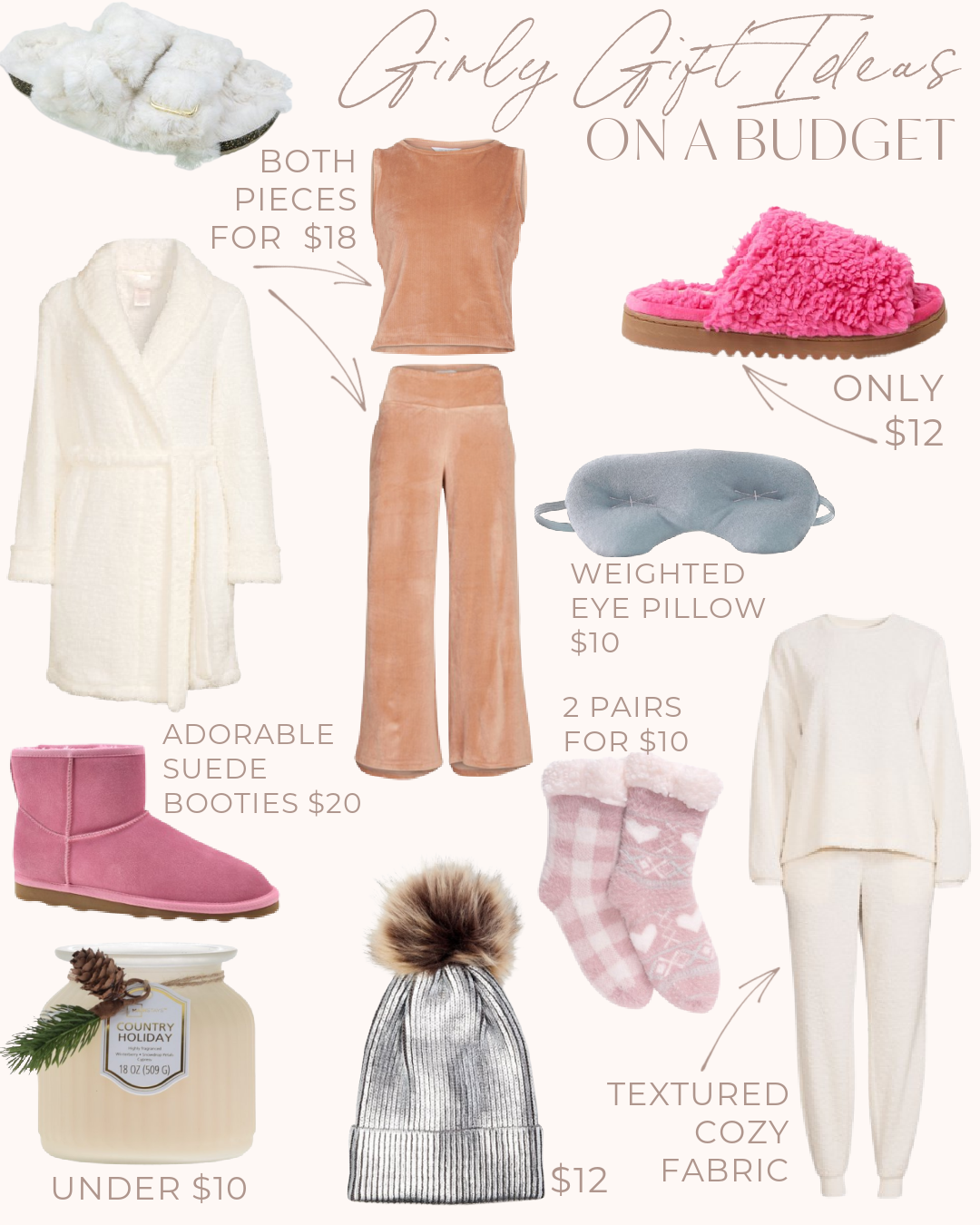 FUR SLIDES | 2 PIECE LOUNGEWEAR | PINK SLIDES | WHITE ROBE | EYE PILLOW | PINK SUEDE BOOTIES |
COZY SOCKS (2 PAIR) | WHITE 2-PIECE LOUNGEWEAR | CANDLE | METALLIC BEANIE

Don't forget the gift of coziness with some of the cutest ideas for around the house. My favorite furry slides are under $14 and come in 4 colors. My weighted eye pillow is something I have been wearing every night. I just love how it feels. The 2-piece jogger set is the comfiest fabric, made from a soft boucle' that comes in 4 neutral colors. Fits tts.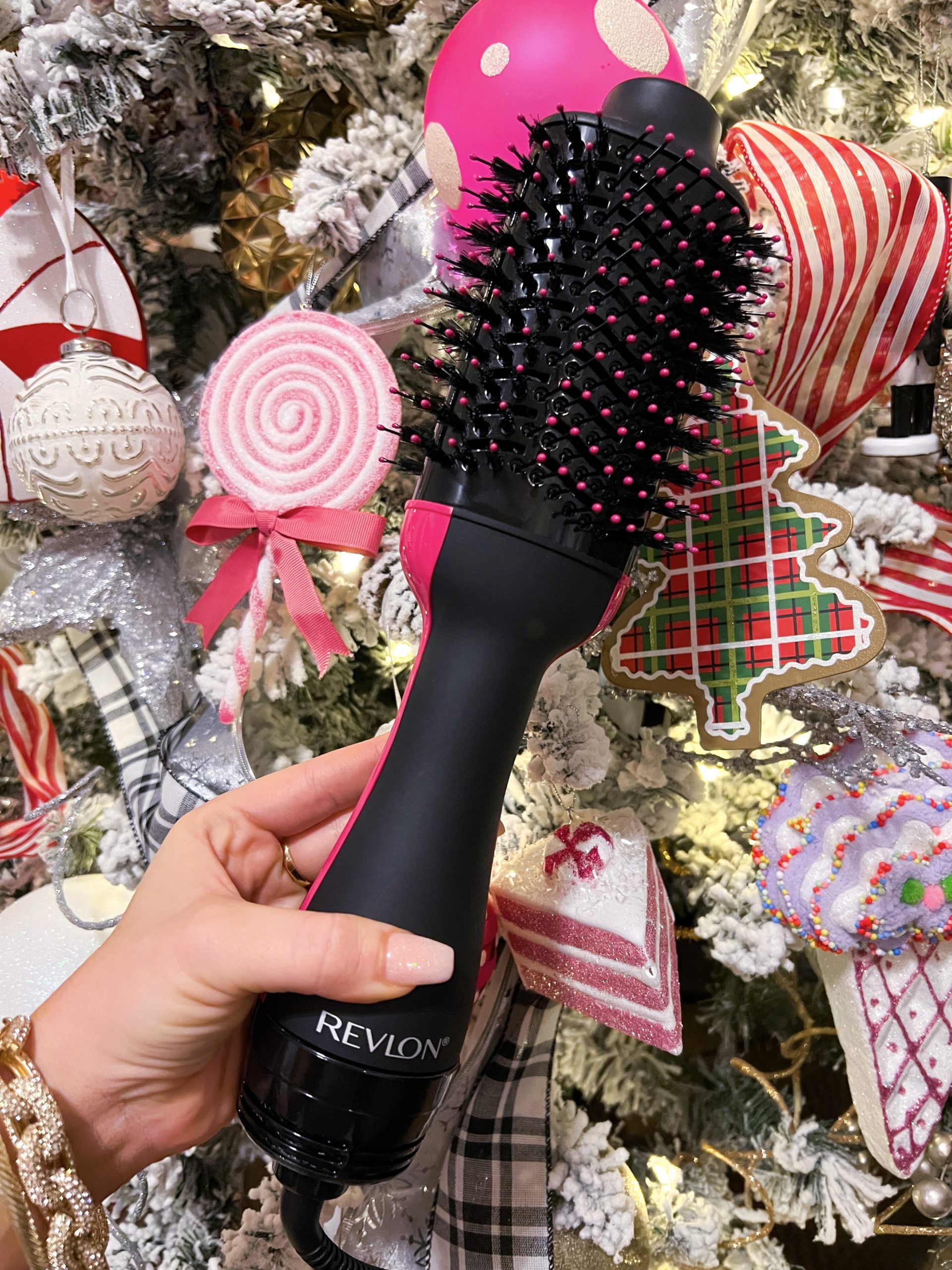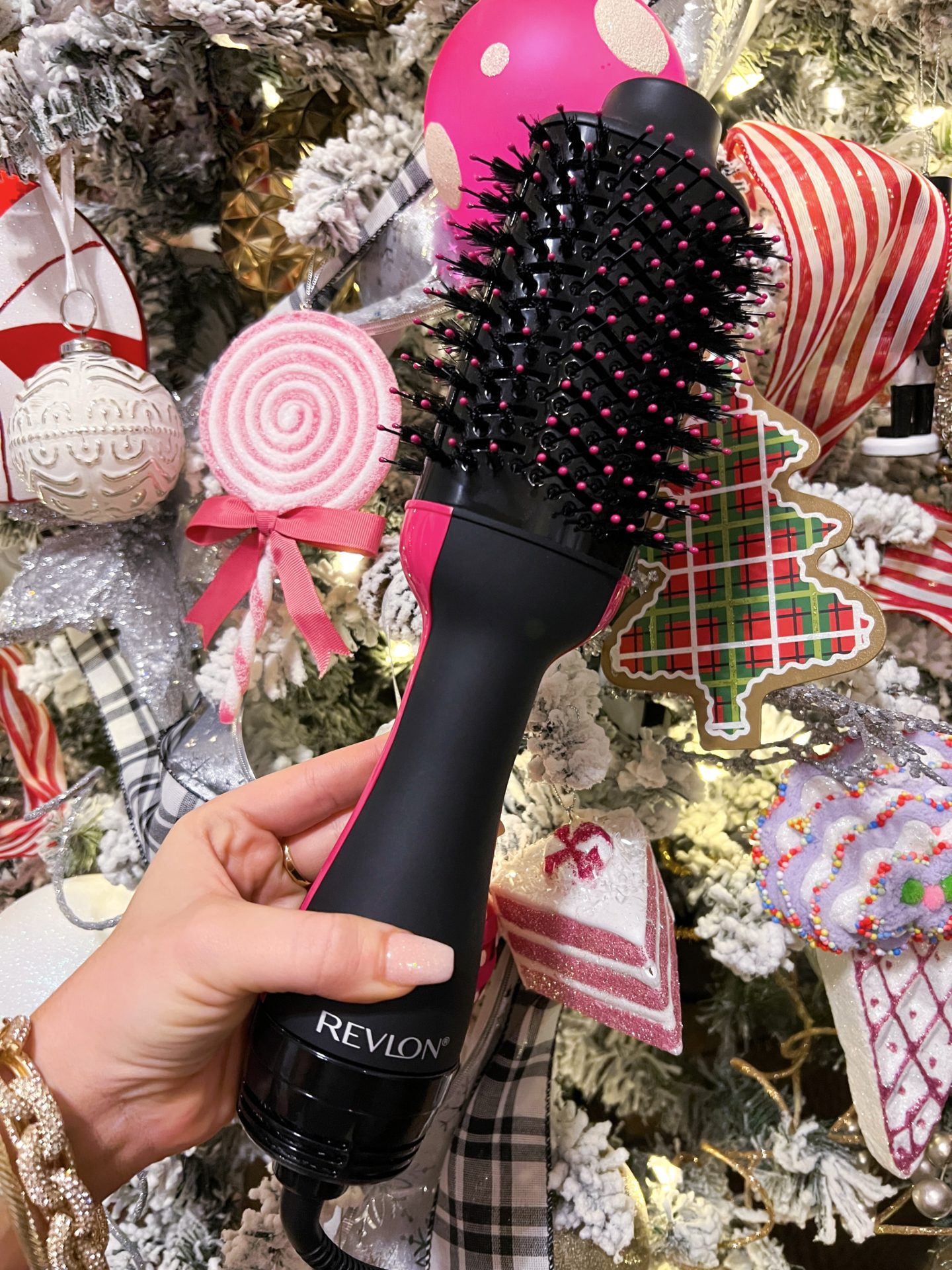 The viral Revlon Hot Air Brush is on sale right now. Regular price $54, now $34.88. I use this several times a week, the beauty lover on your list will love it.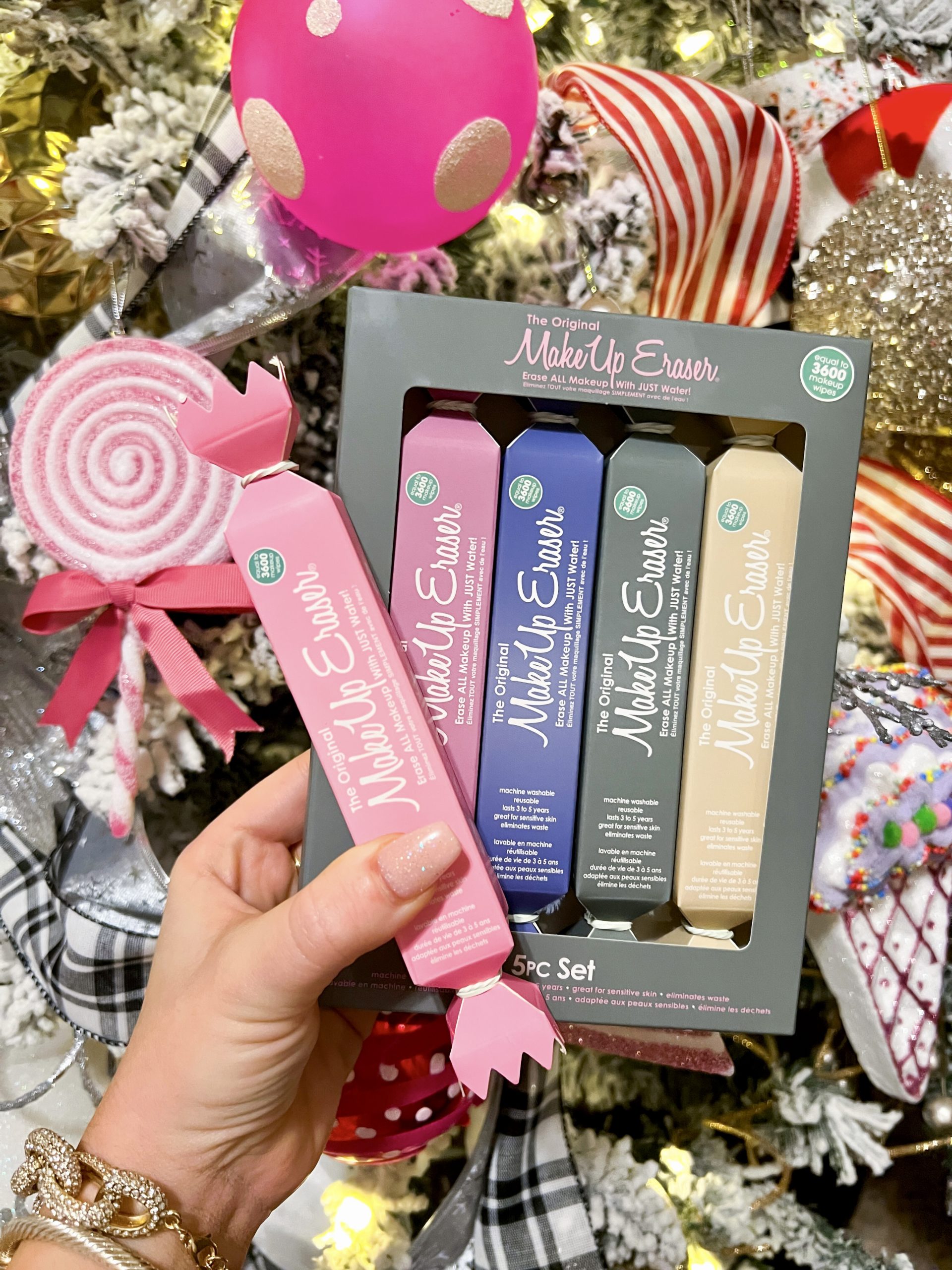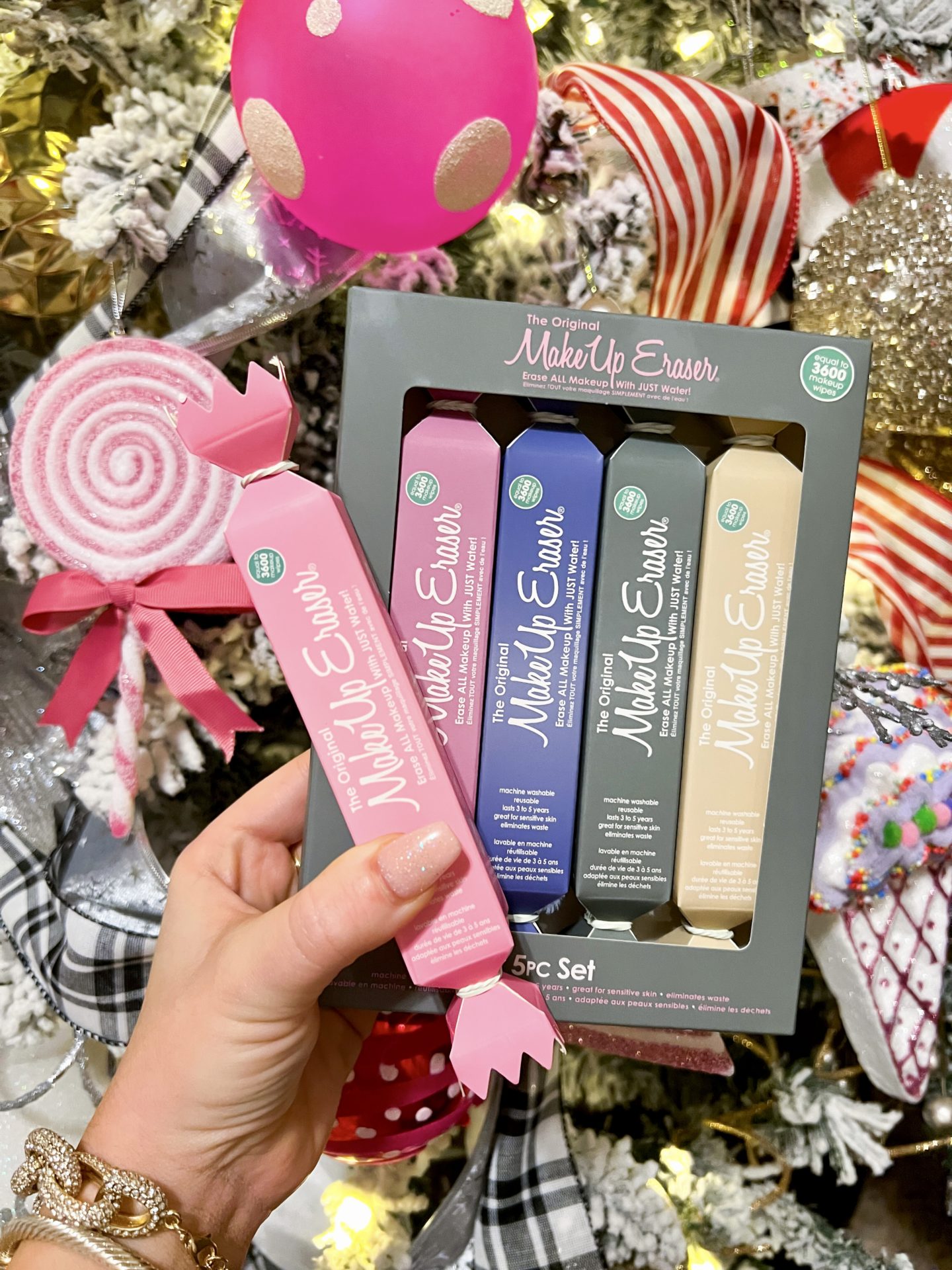 Another great stocking stuffer idea is one of my favorite beauty products, the Laneige Lip Sleeping Mask. I have talked about it for months. Especially during these winter months when my lips stay dry, it's in heavy rotation. Also, this 5 piece gift set from Makeup Eraser is in the most adorable packaging. Easy to separate or give together. Just add water to take off your makeup!

Juicy Couture is at Walmart online and in stores! I couldn't believe that such a luxe brand was right there on the beauty aisle! The Fragrance Mist is only $13.98 and the Roller Ball Set is $29.98. Such great stocking stuffers to split up or give in the gift set. If you are interested in the perfume version, Walmart also has Juicy Couture's Perfume in its iconic bottle. Regular price is $98, on sale now for $43.98.
If you are interested in some of my other Walmart favorites, click here for my latest YouTube video. Thanks again to Walmart for sponsoring this post!
Until next time!