A few weeks ago I had the chance to discover Portland, and y'all I LOVED IT! Portland wasn't high on my list to visit since I recently traveled to Seattle (see my guide on where to eat & drink here) and I heard they were very similar. However, my girlfriends and I had our second annual wine weekend in Mt. Hood, and we flew into Portland. I am SO happy we had time to discover this city. Our trip was short, but we crammed in a lot of good stuff!
WHERE TO STAY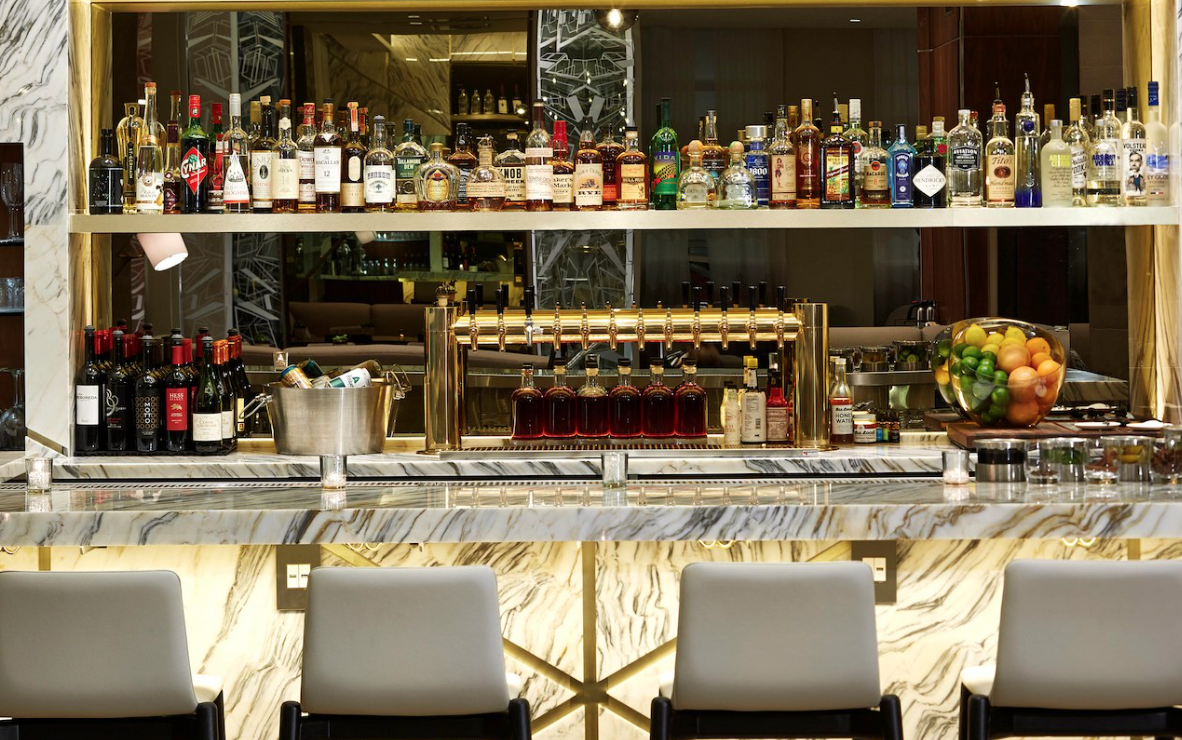 AC Hotel Portland Downtown (888 SW Third Ave): This hotel's location ended up being pretty perfect! Since it's downtown, it was just a short walk or uber to wherever we need to go.
GETTING AROUND THE CITY
Walk: Wear comfy shoes and explore the city on foot. The weather was so gorgeous; I loved walking around to explore. This is super doable!! We only used a ride service a few times.
Uber: Use code madisonp21214ue to get your first ride for free.
Lyft: Use code MADISON77541 for $5 off your first ride.
THINGS TO SEE
Portland's Aerial Tram: A must do in my opinion. Only $5 for a cool experience an epic view! The tram takes you to a hospital (which is some peoples actual commute to work, how crazy is that?) so just be sure to hop back on and ride down when you are done snapping pics at the top.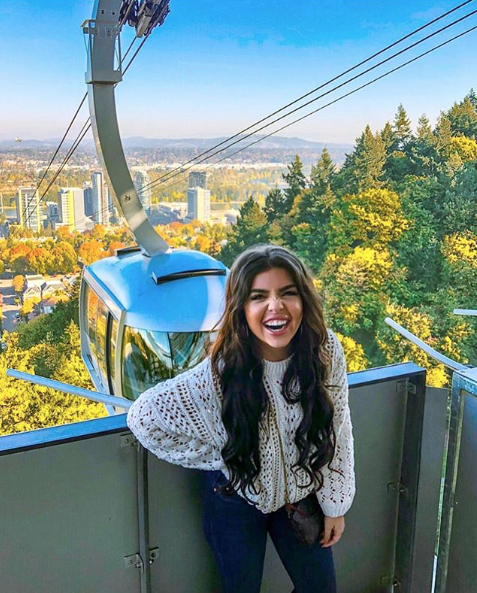 Powell's City of Books (1005 W Burnside St): It's largest used and new bookstore in the world, occupying an entire city block. It has a ton of different rooms to get lost in, a fun time!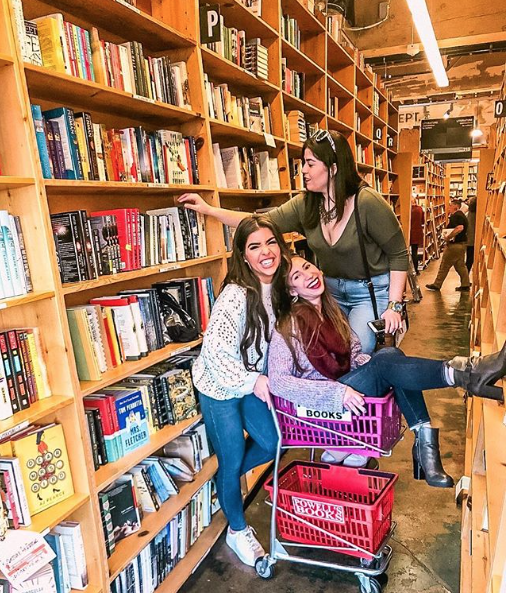 WHERE TO EAT & DRINK
Blue Star Donuts (1155 SW Morrison St): Unique donuts and good coffee. I got the bacon maple below (uh, what!) The Instagram famous Voodoo donuts also has a location in Portland, both are great options!
Tasty n Sons (3808 N Williams Ave): The food was good, but if you are looking for a big traditional brunch I would skip this. Everything is meant to be shared, so the plates are more of an appetizer size. They are fast though if you are in a hurry. We hit this place up on our way back to the airport, and they got us in and out quickly.
Pok Pok (3226 SE Division St): Okay literally EVERYONE recommended this place to us. A total dive but delicious! We got the wings (a must) and split some curry. Pro tip: the smells are potent so if that bothers you, eat outside. The weather was perfect, so we did this anyway.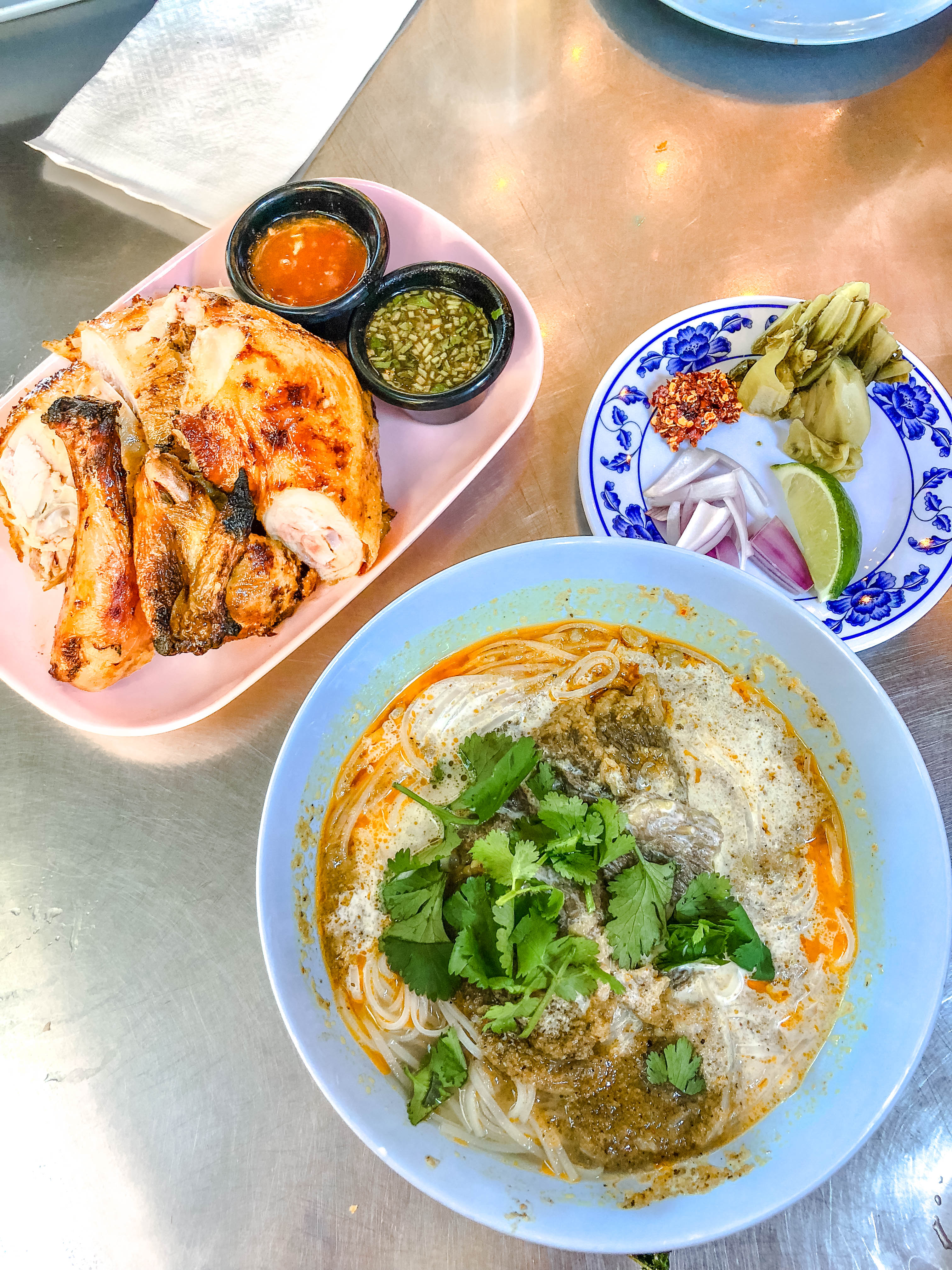 Portland City Grill (111 SW 5th Ave): I was a fan of this place! I thought the drinks and food were pretty good with a stunning view of the entire city. The only downside is it's a little more expensive (we went for happy hour, and it was reasonable) and you can't call ahead. You have to stalk around til a table becomes available.
Deschutes Brewery (210 NW 11th Ave): The Portland beer scene is phenomenal, and Deschutes is a must do. Everyone told us this is where they take out of town guests. We shared a flight (that was delicious), but it was crowded, so we didn't say long.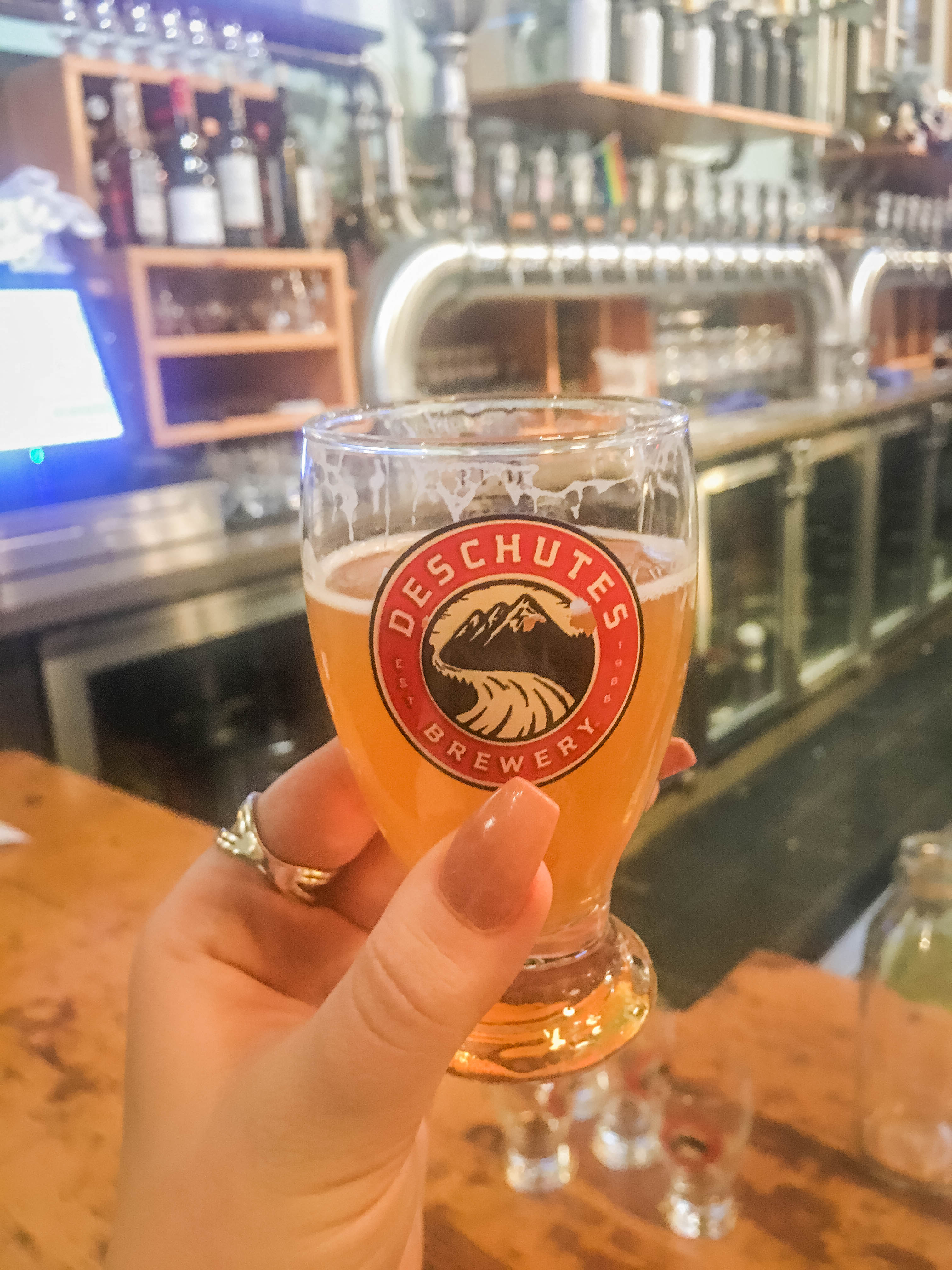 Imperial Bottle Shop & Taproom (3090 SE Division St): We had a drink here while we waited for a table a Pok Pok (it's only a few doors down). But it was maybe my favorite beer of the trip. They have a huge selection. If you are nearby anyway, stop by for a drink.
Stay tuned for my next blog post on Mt. Hood and beautiful things you can do just outside the city of Portland.