Jennifer Aniston, actress, recently spotted leaving a Beverly Hills hair salon in a casual slip dress and slippers.
SLIP DRESS | SUNGLASSES | NECKLACE | BLACK CROSSBODY | SLIPPERS

The budget version of this look features a black slip dress, quilted crossbody, layered star burst necklace, a pair of oversized black square sunglasses, and grey slippers.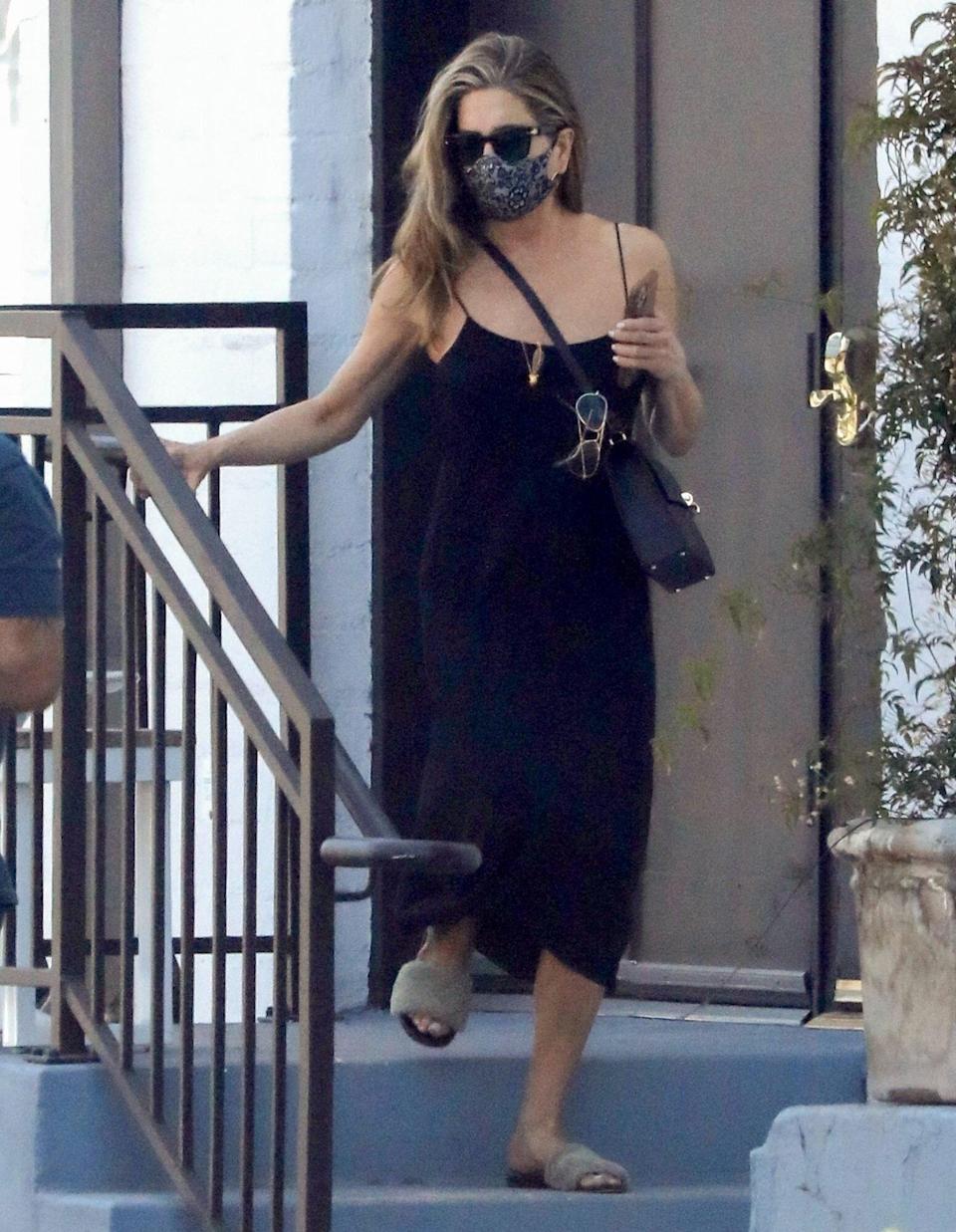 Why This Look Works | The casual look of a black midi slip dress from Target (only $20) paired with black sunglasses and black quilted crossbody, both with gold hardware, and slippers from Amazon (only $16) make this look easy to achieve.
Accessories Mentioned:




Interested in more Boujee On A Budget Celebrity Edits? Click here, for Alessandra Ambrosio. Click here, for Khloe Kardashian.
Until next time!