This is our time, ladies. All of those luxury beauty products we have been wanting to try are hopefully on sale and will still be available when public access starts. For those of you not familiar with the sale or you are needing to know dates, etc., click here for my blog post NSale Guide 2021 | How to Shop The Nordstrom Sale On a Budget.
I rarely buy luxury beauty products at full price. Below are my picks, my favorites I already have, beauty products that I think are worth the splurge and what I would buy instead.
I love to shop beauty products in bulk. This year, the Nordstrom sale really amped up their duo packs, gift type sets and bonus products.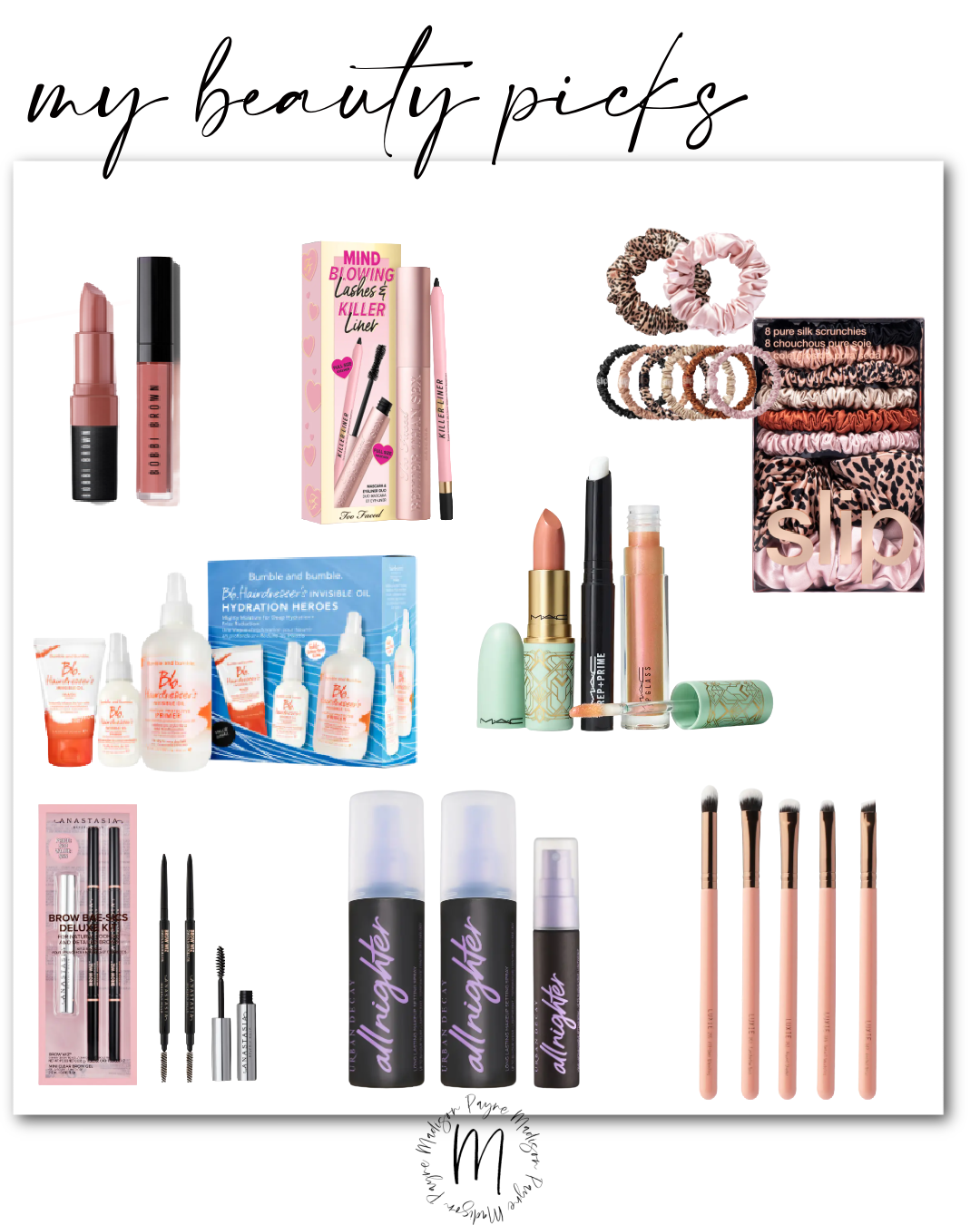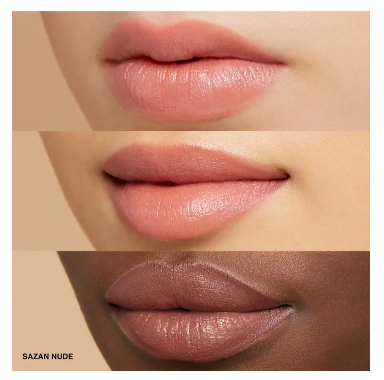 BOBBI BROWN LIPSTICK/GLOSS SET [Sale $29. Retail $58] That's 1/2 off, (yay!) We are getting close to drug store prices with this one. The color is Sazan Nude and it looks like a pinky neutral. I have been wearing Bobbi Brown lip color for several years. It is always nourishing and moisturizing, this is not a long wear lip kit. Think more traditional lip color and non-sticky gloss.

TOO FACED MASCARA/GEL EYELINER SET [Sale $32. Retail $46] These are full size products of Too Faced Better Than Sex Mascara and Killer Liner. The mascara on Sephora's site is $27 by itself. If this is your holy grail, this is the time to try and catch it for sure! If you miss that one, QVC has a full size mascara and travel mascara for $25.87. That is still better than the Sephora price, you can shop it here.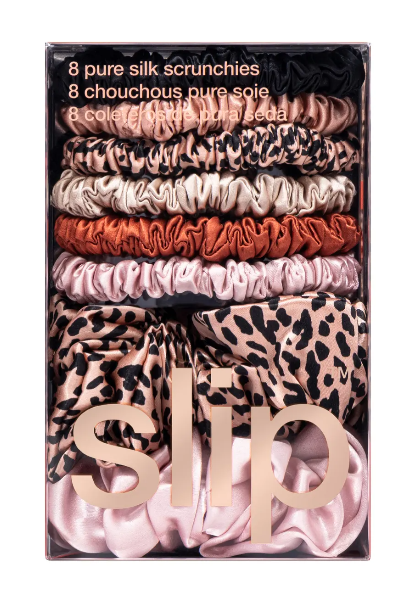 SLIP SCRUNCHIES [Sale $45 Retail $65] That's $20 off the regular price, set comes with 2 large and 6 regular hair ties. I use these almost everyday and swear by them. If you have longer or thicker hair, you might want to give these a try. This particular set is on my wish list if they aren't sold out but they also have a set in blue that look fantastic too.

BUMBLE & BUMBLE HAIR SET [Sale $35. Retail $56.] If you have been wanting to try out their products, this would be a great opportunity at over $20 off. It comes with a full size and a travel size of the Invisible Oil Primer and a 2oz. Hair Mask to help reduce frizz and help nourish and moisturize.

MAC LIPSTICK/LIP PRIMER/LIPGLASS [Sale $35. Retail $55.] There are several MAC products included in the sale. This one caught my eye because it included a primer, lipstick and lipglass. And that color? I just loved it, but it also comes in a bright and deep choice. I haven't worn much lipstick in a hot minute (just like everyone else) and I am definitely into nourishing instead of long wear at the moment.

ANASTASIA BROW BAE-SICS KIT [Sale $33 Retail $55] This is a great deal if you are already an Anastasia brow fan. The kit includes 2 of the mechanical brow pencils and a mini of the clear brow gel. Her brow wiz starts at $23 each on Sephora's site, so this is a stock up moment if it doesn't sell out.

URBAN DECAY ALL NIGHTER SPRAY SET [Sale $42. Retail $81.] This set comes with TWO, yes two full size All Nighter setting sprays and one travel size. Sephora sells ONE for $33. This is absolutely drugstore prices and has been my setting spray for years. It's on my wish list, I never like to run out and definitely don't want to pay full price for it.

LUXIE EYE BLENDING BRUSH KIT [Sale $35. Retail $76.] This is a brand I have had my eye on and is sold at high end retailers. $35 for 5 brushes is a deal to me, So, for about $7 each, it's going on my wish list, plus they are rose gold. There is also a face brush set on sale too. Shop it here.

Some of my hair recommendations include the T3 products. If you have been looking, this is a great price. I rarely see it any lower than this. I'm sure it will sell out. I have the T3 wand, curling iron and straightener. I would recommend them all. Also, they have the Satin Blush series in pink for the same price. I currently have my eye on the T3 Luxe Brush Set for $67/set of 4 pieces. They are $35 each on Sephora right now so it's like getting 2 for free.

My other hair recommendations include Bumble & Bumble and Olaplex. They are both an awesome deal. I recommend all of the Olaplex, especially the No. 3.

There were also great deals on skincare, tanners, other beauty tools that I have included below.

My final Nordstrom Beauty Wish List is linked below… some because I use them all the time and a few I would just love to try, including the pillowcases from Slip that I have tried to get on sale several times.

Until Next Time!