The Sephora Holiday Beauty Sale is happening now! Today starts for VIB members and goes on until November 15th. VIB members get 15% off. Plus, the Sephora collection is 30% off and you get FREE shipping. Make sure to use code YAYHOLIDAY.
ROUGE: 11/05-11/15 – 20% OFF
VIB: 11/09-11/15 – 15% OFF
INSIDER: 11/11-11/15 – 10% OFF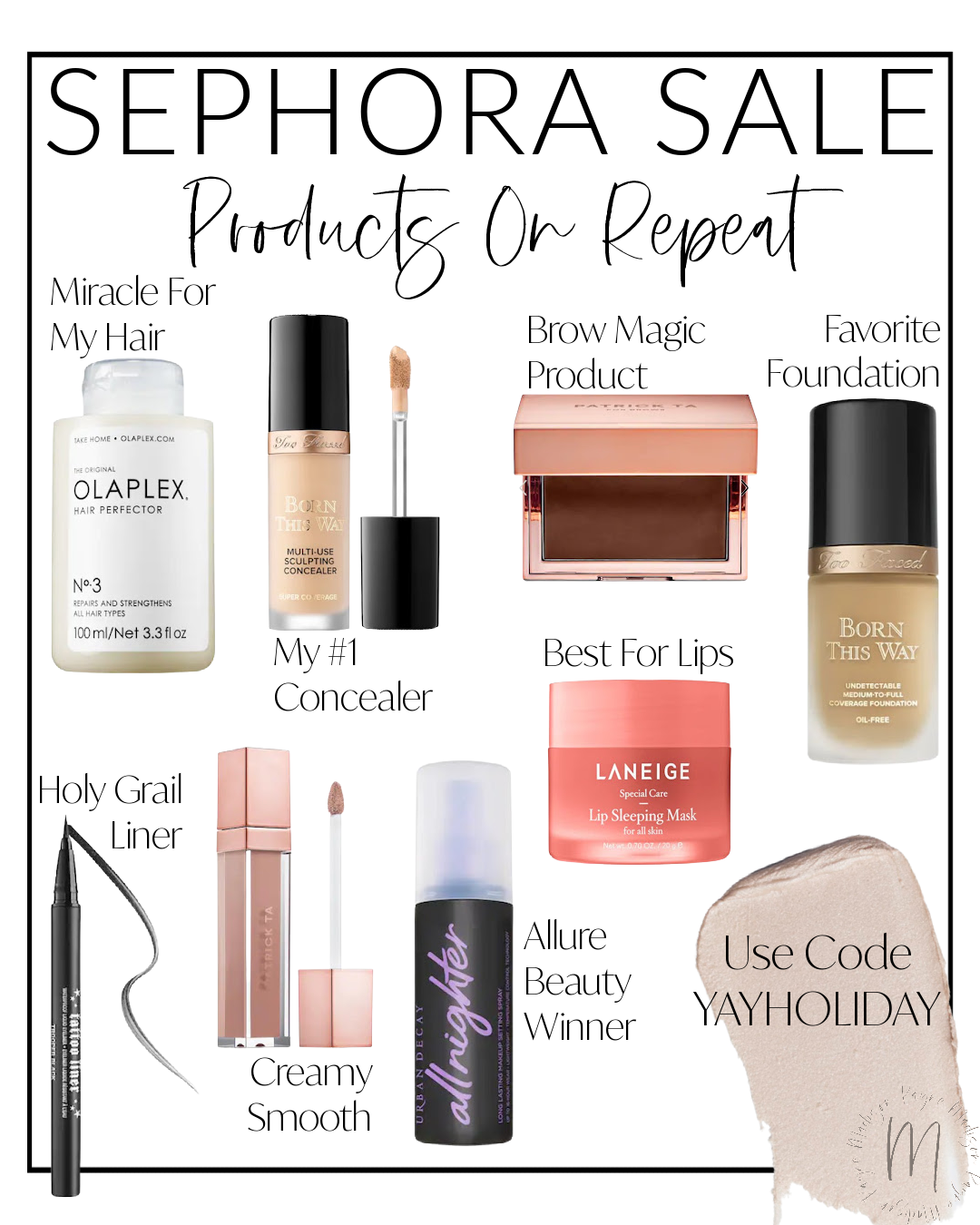 OLAPLEX | TOO FACED CONCEALER | PATRICK TA BROW | TOO FACED FOUNDATION | KVD EYELINER | PATRICK TA LIP | URBAN DECAY SETTING SPRAY | LANEIGE LIP MASK

MORE BEAUTY PICKS

Interested in more Luxury Beauty on a Budget at Sephora? Click HERE.
Until next time!