Sophie Turner, Game of Thrones actress, was recently spotted with her husband Joe Jonas. She is seen wearing bold neon green accessories, turning her simple white tank look into a fashionable outfit.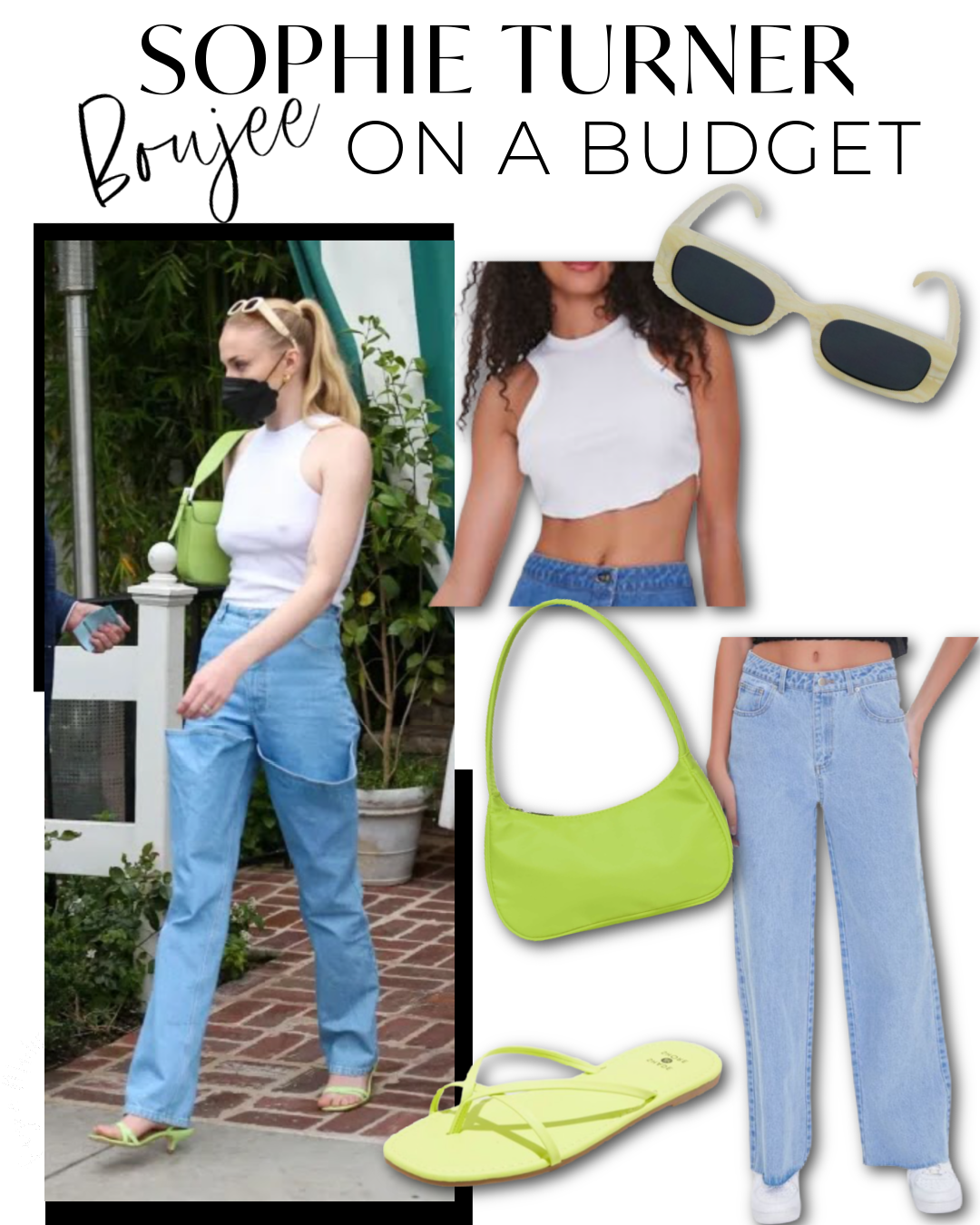 WHITE TANK | WIDE LEG JEANS | GREEN RECTANGLE SUNGLASSES | NEON GREEN HANDBAG | NEON GREEN SANDALS

The budget version of this look features a cropped white tank, high rise wide leg jeans, green sunglasses, and neon green handbag and sandals.
Why This Look Works | The white tank, from Forever21 (only $10), and wide legs jeans are matched perfectly with the bold neon green accessories. Sunglasses from Target (only $12), handbag from Shein (only $7), and sandals from Target (only $10). Every item is under $25, making Sophie Turner's look very easy to achieve for way less.
ACCESSORIES MENTIONED:



Interested in more Boujee On A Budget | Celebrity Edits? Click HERE, for Katie Holmes. And if you are interested in seeing how I styled 10 summer outfits, click HERE, for Style Edit | 10 Summer Outfits I Love.
Until next time!