Alessandra Ambrosio, a Victoria's Secret model and actress, recently went to lunch in Beverly Hills in a bright neon orange blazer and matching orange lens aviator sunglasses.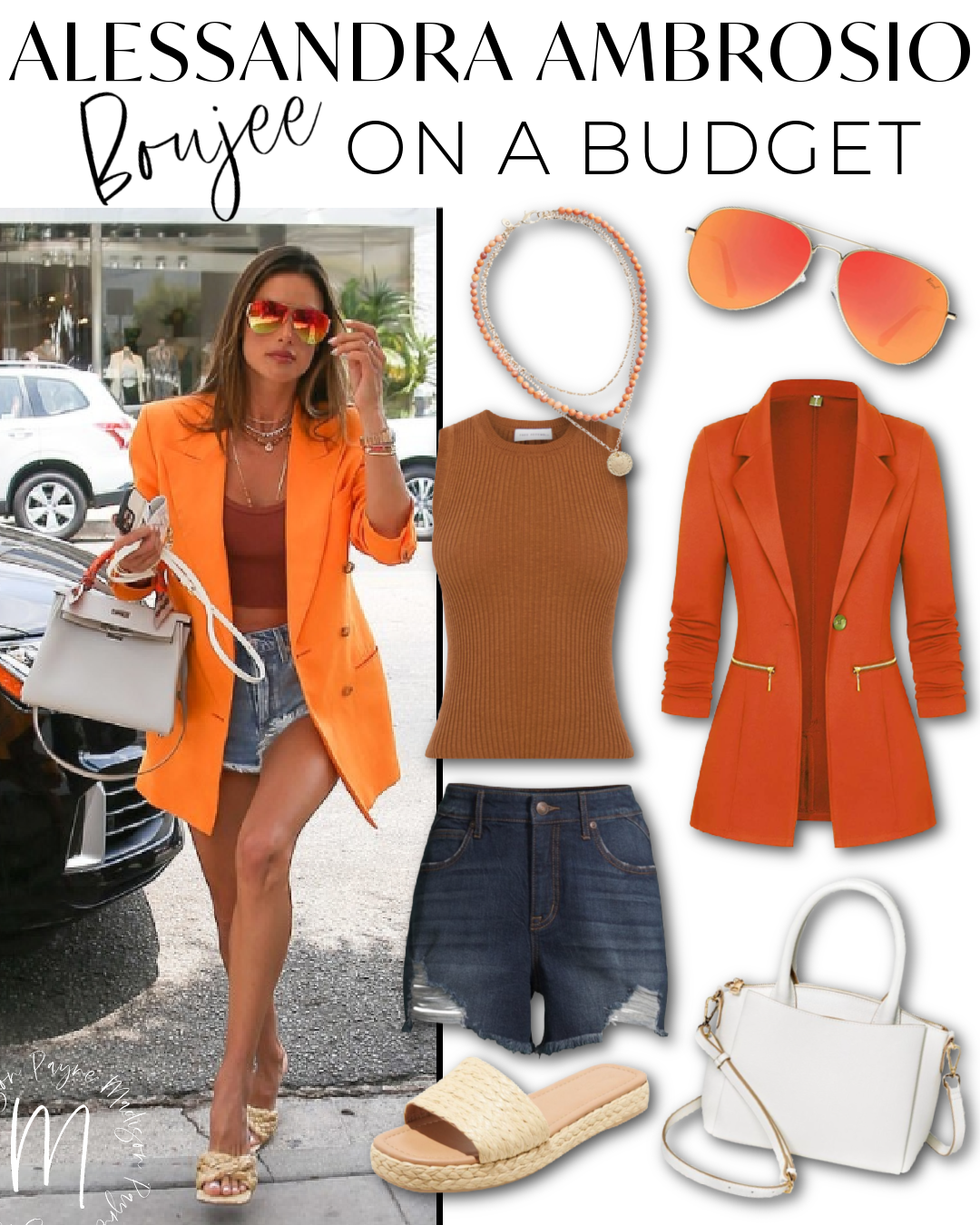 OVERSIZED ORANGE BLAZER | BROWN SLEEVELESS TOP | DISTRESSED DENIM SHORTS | WHITE SATCHEL HANDBAG | SLIDE SANDAL | LAYERED NECKLACE | ORANGE LENS AVIATOR SUNGLASSES

The budget version of this look features a similar oversized bright orange blazer, tank, and a pair of distressed denim shorts. For the accessories, a white satchel handbag, straw sandals, beaded layered necklace, and orange lens aviators complete this look.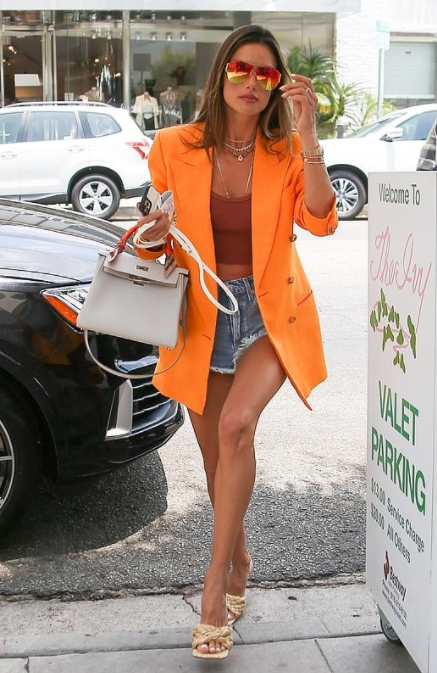 Why This Look Works | The orange blazer with gold hardware and sunglasses are from Amazon, and the blazer is under $50. The tank and shorts are both from Walmart (both only $18). The layered necklace is from Express (right now jewelry is 2 for $30). And the satchel handbag and sandals are both from Target. Each item is less than $50, making Alessandra Ambrosio's multi thousand dollar outfit possible to achieve for way less!
If you are enjoying these Boujee On A Budget | Celebrity Edits, click HERE for Sofia Vergara's yellow blazer look. And, click HERE for Anne Hathaway's casual black blazer outfit.
Until next time!