Sofia Vergara, actress, was seen shopping in West Hollywood standing out in a bright yellow blazer.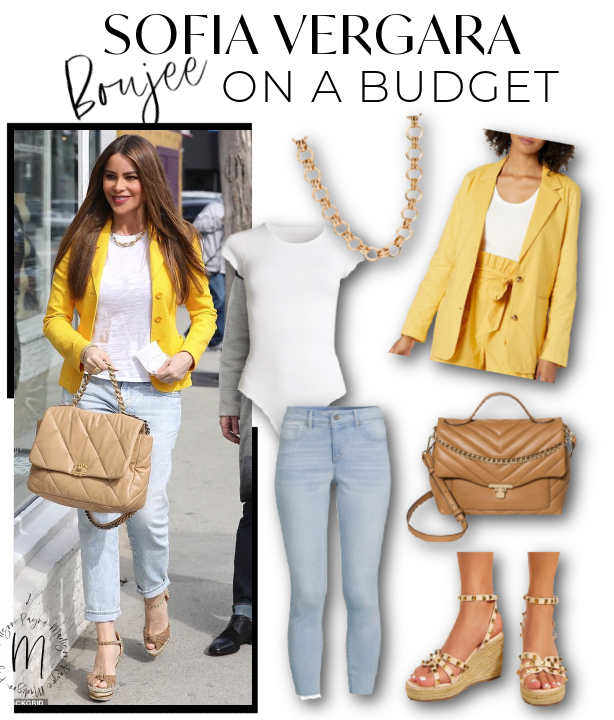 GOLD CHAIN NECKLACE | YELLOW BLAZER | WHITE BODYSUIT | JEANS | TAN CHEVRON QUILTED HANDBAG | STUDDED WEDGES

The budget version of this look includes, a similar oversized yellow blazer, white bodysuit and jeans. The accessories include a very similar chain necklace, quilted handbag and studded wedges.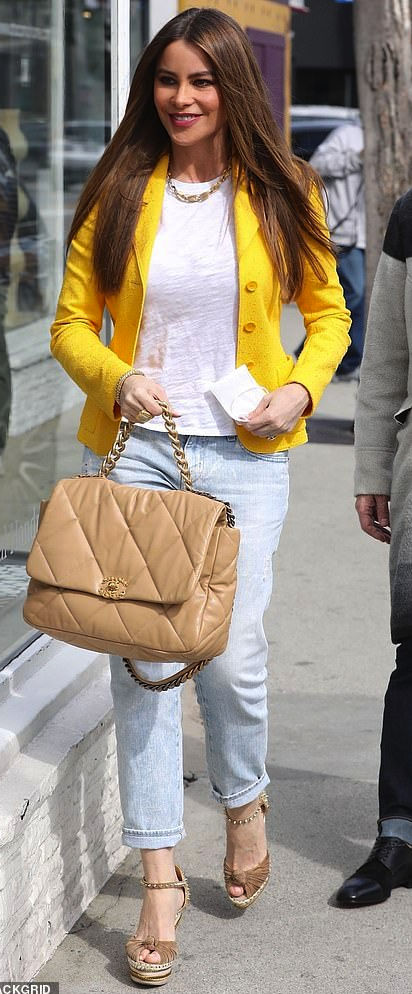 Why This Look Works | The stand out yellow blazer is from Amazon, and under $50. The white bodysuit (only $9) and jeans (only $24) are both from Walmart. The accessories are all under $35, with the necklace being only $15. Every piece of this outfit is under $50, making it easy to get Sofia Vergara's look for a fraction of the price.
If you are interested in more Boujee On A Budget | Celebrity Edits, click HERE for Anne Hathaway. Or if you want to see the Top 10 Best Sellers Of July, click HERE.
Until next time!