Anne Hathaway, actress, was recently seen on set of a new miniseries sporting a white tee under a tuxedo blazer.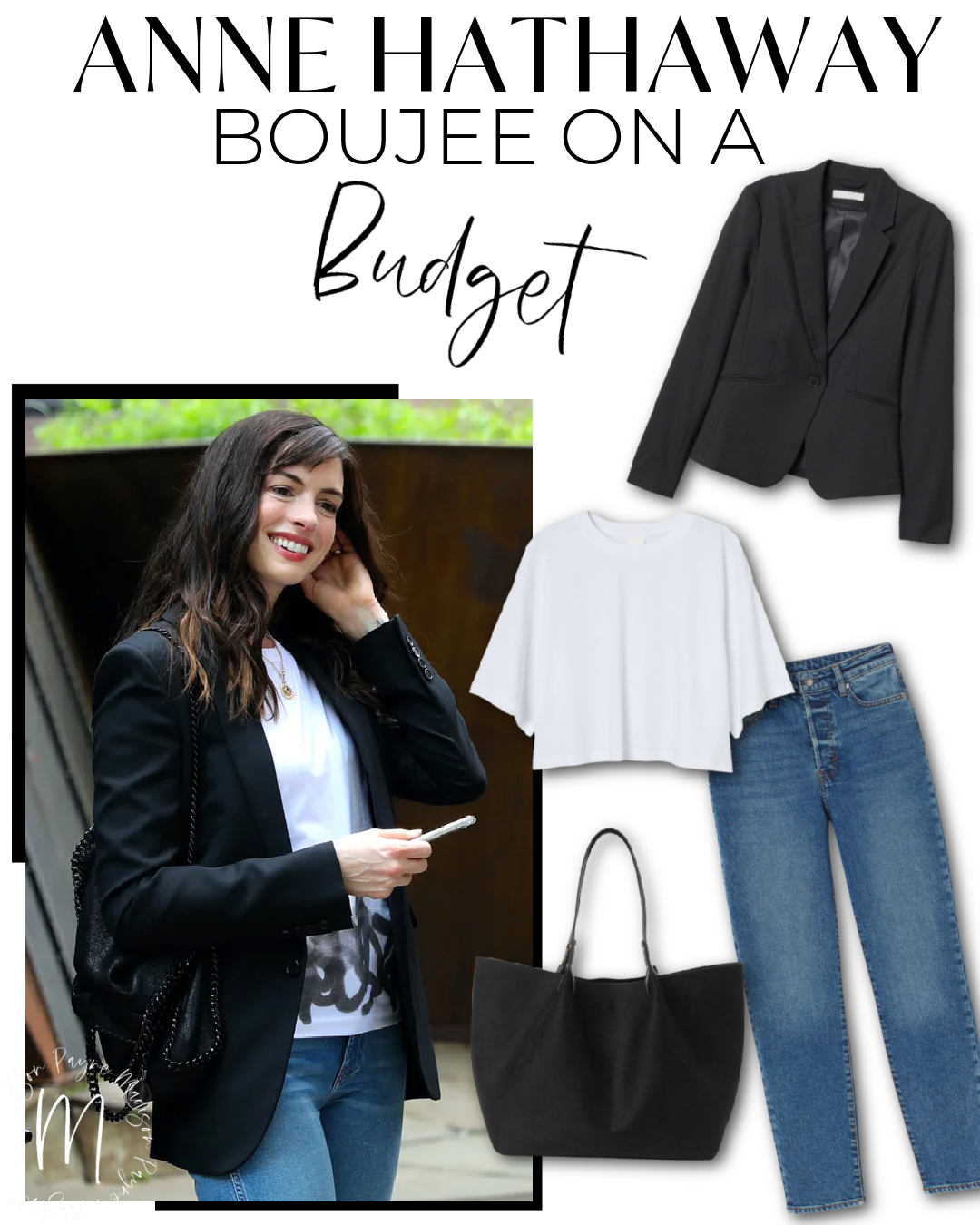 BLACK BLAZER | WHITE TEE | JEANS | BLACK TOTE

The budget version of this look includes a boxy white tee, similar tuxedo black blazer with black buttons, high waisted ankle jeans, and a large black tote.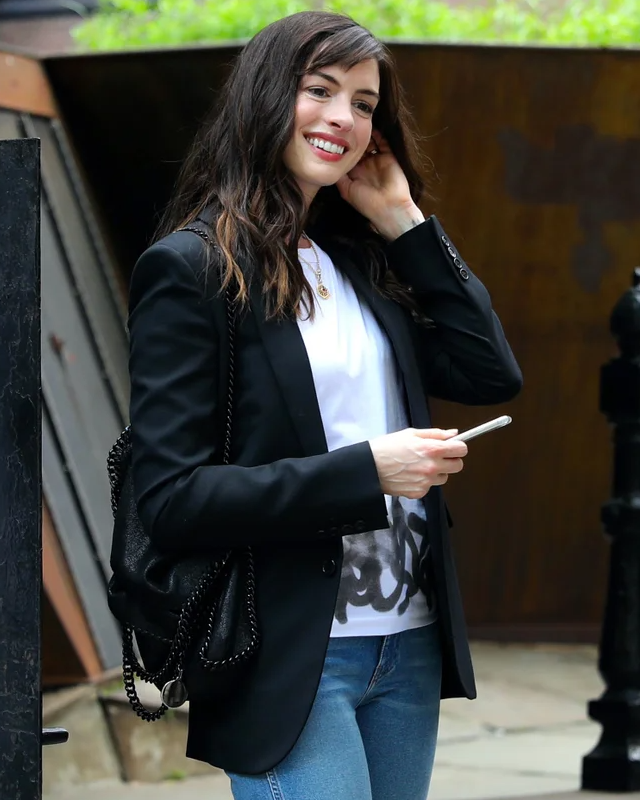 Why This Look Works | The boxy white tee (only $13), with the blazer (only $35), jeans and large tote are all from H&M. The best part, is they are all under $35. Finding a great quality blazer under $40 is amazing, and makes it possible to get Anne Hathaway's look for a fraction of the price.
Interested in more Boujee On A Budget Celebrity Edits? Click HERE for Sophie Turner. For Katie Holmes, click HERE.
Until next time!