Kendall Jenner, model, was recently seen wearing a tailored vest as a shirt with loose fitting trousers. Turning a normal fall vest, into a summer look.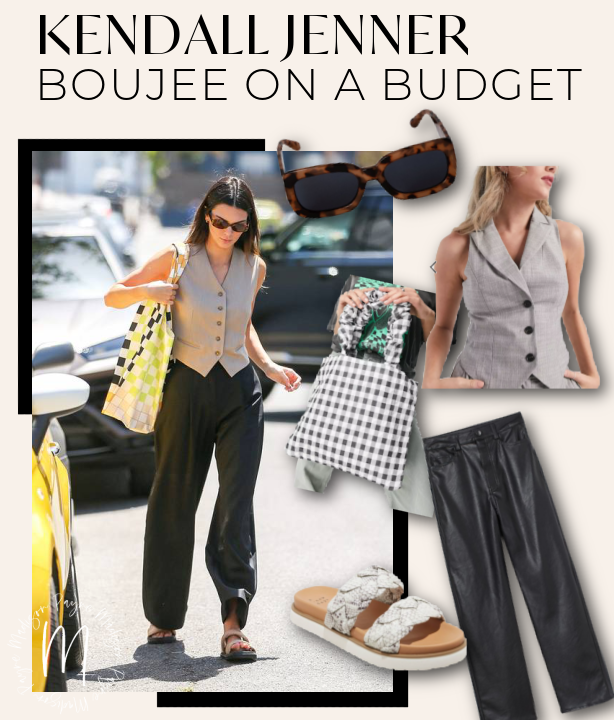 VEST | FAUX LEATHER TROUSERS | BRAIDED SLIDES | SUNGLASSES | CHECKERED TOTE

The budget version features a fitted vest, faux leather trousers, tortoise shell rectangle sunglasses, a checkered bag with ruched handles, and braided sandals.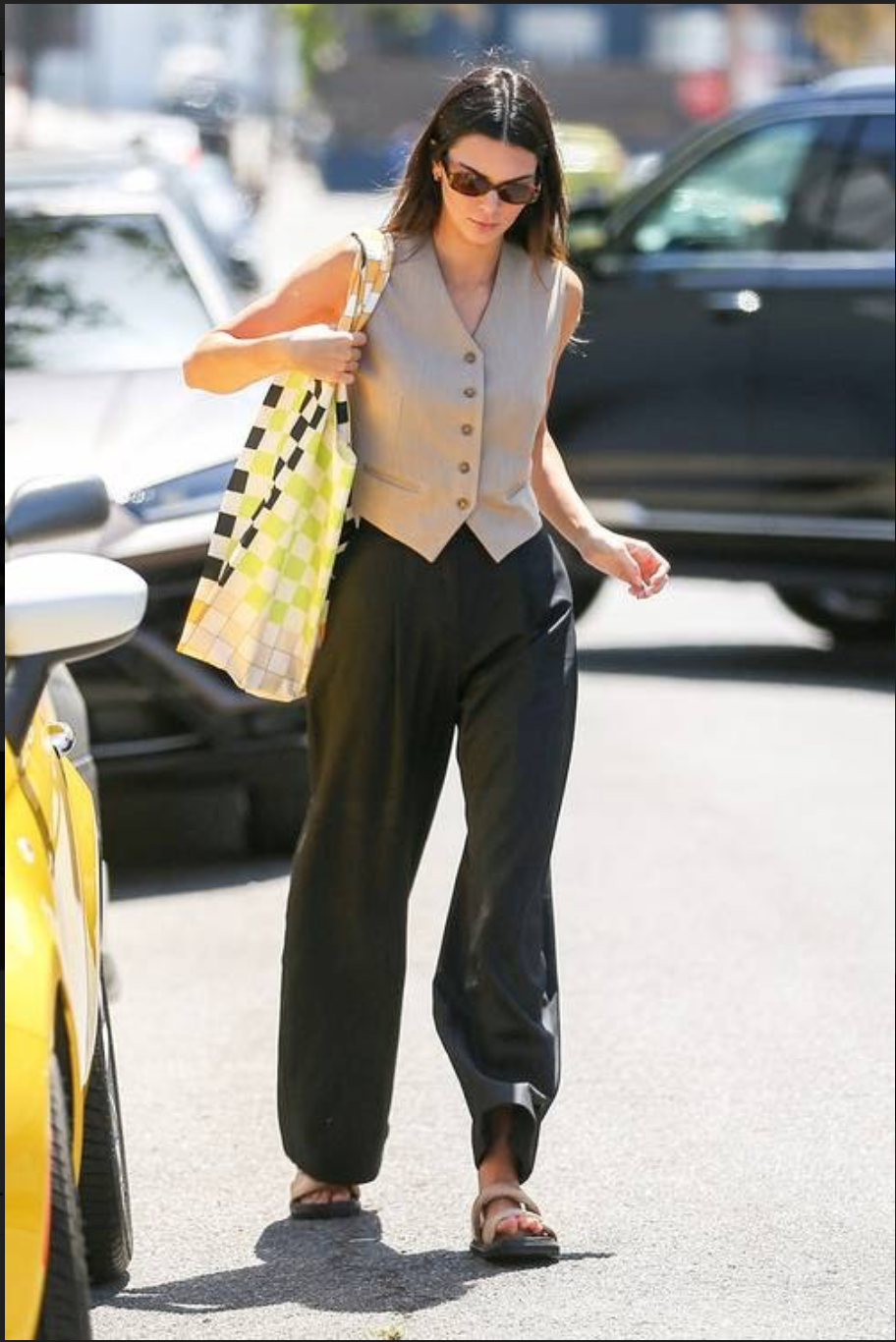 Why This Look Works | The fitted vest paired with loose fitting pants are elevated with a fashionable checkered bag from Asos (only $18), rectangle sunglasses from Target (only $15), and braided sandals. Making this fashionable summer look easy to achieve for a fraction of the price.
Accessories Mentioned:



Interested in more Boujee On A Budget Celebrity Edits? Click here, for Hailey Bieber. Click here, for Jennifer Aniston.
Until next time!